BoiledDown

.net




If everyone's a critic, then so are we!
Tomorrowland aka Project T
A rebelious teenage girl is the chosen one to glimpse into a future world - and save it too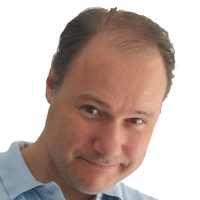 Wittenberg
27-05-2015

Gorgeous but Disney
For younsters, this is a splendid and exciting space adventure with a great spirit. Grumpy old men like me need to deal additionally with the miles thick morals, and the over-smart main character and her indifference towards the amazing things she encounters.
Tomorrow War, The
People are send to the future to help fight a loosing war against an alien invasion
Wittenberg
04-07-2021

Forgettable and hardly interesting
While the time traveling does add something to the alien invasion genre, most of this felt quite cliched and tired. It's one of those movies seems to think it doesn't have to be exciting, involving, innovative or believable because it's just a blockbuster with a lot of money. Wrong.
Tombraider
Lara sets of the Japan to look for her long missing father, who was investigating a mysterious tomb on a desolate island
Wittenberg
03-02-2019

Faithful videogame recreations don't automatically mean it's good
It follows the game really closely, and some of the scenes and scenery were really familiar. But, as much as I loved these games, seeing it recreated with real people just falls short and makes everything shallow, predictable and lifeless. I Guess this exemplifies the problem with videogame movies.
Titan, The
On a diminishing earth, some humans are experimentally transformed so they can live on the moon Titan
Wittenberg
12-08-2018

Experiment failed
It started okay-ish with a potentially interesting story and decent actors, but it is let down by a slow pace causing my attention to wander off several times, and then the story falls apart as it becomes incomprehensible and weird.
Time Trap
When they try to recover missing persons from a cave, it seems that in there, there is something wrong with time
Wittenberg
15-08-2020

Great idea cannot overcome B-movie atmosphere
I love the idea, and it's one that could have worked beautifully with limited budget and resources. Unfortunately, they went with rather dull, unimaginative characters delivering cheesy lines and doing crincy things, which results in a fatal B-movie atmosphere. Too bad, they were on to something.
Movies found: 804 | max movies per page: 5 | Showing: 81 - 85
Previous
Next