BoiledDown

.net




If everyone's a critic, then so are we!
Void, The
Policeman and some citizins are trapped in a hospital. Oustide await robed knife yielding people, but inside awaits even more dangerous and grotesque horrors.
Wittenberg
12-04-2023

Good scares and filth, but a bit directionless
A pretty interesting and sinister horror, with a good atmosphere and some satisfying creature abominations. But without people to really connect with, and without a clear story or resolution to any of it, it kind of feels like a pointless freak show that can only terrify for so long.
Vivarium
Couple do a house sighting of a strange sterile house in a neigbourhoud where everything seems the same.. and then can't seem to leave the place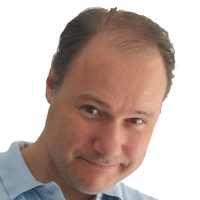 Wittenberg
23-05-2020

Refreshingly and pleasantly weird
Sometimes non-standard oddball movies that do something different, mysterious, bizarre and thought- provoking are just so refreshing and satisfying. Like this one.
Visit, The
Brother and sister document their first a visit to their grandparents. Including what happens with them after 21:30.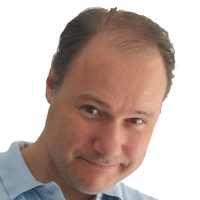 Wittenberg
29-05-2016

Evolves into something good
What starts of somewhat doubtfully as yet more mockumentary by cute rapping teenagers, gradually evolves into a rather dark, vile, nasty and scary movie indeed. It's slow pacing and lack of gore/fx only make it stronger.
Videodrome
In a search for something new for an adult channel, the proucers finds out about what appear to be mysterious snuff movies.
Wittenberg
16-08-2017

A fine dose of Cronenberg, but he did better later on
It has the the signature Cronenberg oddities and a sense of irresistible filth to it. But it feels kind of old, clumsy and slow by today's standards. Some of the imagery in this movie came back in later work that I found more complete and better executed.
Veronica
Ouija board. Trouble.
Wittenberg
03-08-2018

Familair but with it's own sauce
Story wise it is familiar material, but the scares are quite subtle and less hysteric than usual. I liked the Spanish vibe on this and especially the three kids were great. But why it's hailed as one of the scariest movies ever made, I have no idea. The music sounds outdated and isn't helping.
Movies found: 959 | max movies per page: 5 | Showing: 51 - 55
Previous
Next