BoiledDown

.net




If everyone's a critic, then so are we!
Zootropolis
Rabbit tries to make it as a police officer in the big city inhabited by all kinds of animals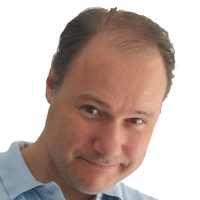 Wittenberg
19-06-2016

A matured quality animation
A wonderful tale that is brought to live with colorful charterers, a good sense of humor and a detective crime story that has an mature quality to it.
Zoolander 2
Derek has retreated and gone out of fashion, but must come back into action to save his son
Wittenberg
26-12-2016

Not up to their potential
I dig the whacky Zoolander world and humor, but unfortunately this story was too formulaic and good jokes too scarce.
Zombie Lake
Small town is terrorized by zombies in a lake, eating mostly nude females
Wittenberg
12-11-2021

Be ready for the worst and have a good time
Full of technical errors, non-existent effects, dodgy acting, among many other problems. Successful as campy nonsense though, with a plenty of unnecessary nudity. And that one zombie who starts to feel empathy is not something you see everyday.
Zodiac: Signs of the Apocalypse
Historian and son find a pattern in world disasters pointing to the end of the world, and set out to stop that from happening
Wittenberg
05-08-2015

ehmmmmm.....Yup, it's a B-movie
For a while I thought it had a change of becoming at least a reasonable B-movie, but then it quickly sank into the usual mandatory B-movie swamp - like endless car driving and non-stop action music, no matter what's on the screen.
Zero Theorem, The
Man, already borderline, is asked to tackle an unsane equation on a computer
Wittenberg
03-10-2014

Original and artistically sound, but lacks involvement
The colorful, bubbly and mad future scenery is highly artistic, but also makes it difficult to really pull you in. It won't rise above being a pleasant curiosity, because you can't see any of these people or events happen in real life.
Movies found: 881 | max movies per page: 5 | Showing: 1 - 5
Next