BoiledDown

.net




If everyone's a critic, then so are we!
Triple 9
Corrupt agents doing one more gig get caught up in a swamp of distrust
Wittenberg
27-12-2016

Gloomy and effective but not very involving
It's good to see some dark, well-acted, sweaty, and straight up bad cop action again, with effective action/violence because it doesn't want to over dramatize or orchestrate anything. It would have helped though, if we knew a little bit more about these guys so we can sympathize a little better.
Triangle
Shipwrecked friends climb onto a passing ship, but it is hardly an improvement....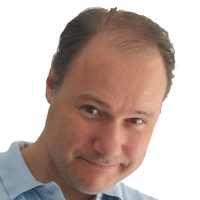 Wittenberg
16-08-2015

An great story, executed slightly dull
Direction and performances are a bit uninspired, contrasting with a really nifty and clever story that keeps your attention all the way. Even my wife stayed awake for this one.
Trench 11
Near the end of WWI, a group of soldiers investigates an abandoned German underground complex to find out what they did in there
Wittenberg
26-01-2019

A bit underwhelming
The premise sets up a decent mysterious and scary atmosphere, but after a lot of flashlights in endless, similar looking dark hallways and disappointing bad guys, the thing runs out of fuel and fails to reap the claustrophobic possibilities.
Tremors
Texas country folk dealing with massive worm-like creatures attacking their tiny town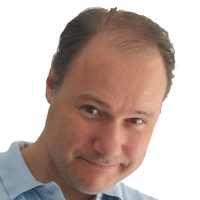 Wittenberg
25-05-2019

Cheesy at it's best
Even when it was made, it already was silly, cheesy and ridiculous as can be. But it also managed to be an irresistible and charming combination of fun and dumb action that make it a classic. Every time I stumble upon it, I just cannot switch it of.
Transformers: Dark of the Moon
Something with large and loud robots helping some kid and earth
Wittenberg
15-06-2013

Unbearably loud
That's it. I have grown old. Some years ago, I would still have fallen for the stellar CGI and non-stop heavy duty action. But as off now, I can no longer stand this hysteric, over-the-top, screaming insane action and was struggling not to switch this off.
Transformers: Age of Extinction
The humans built their own transformers, not realizing what they created. Autobots come to the rescue.
Wittenberg
30-10-2014

near torture
This movie looks AWESOME and is a production triumph. You can however, barely watch this. It is crammed with excessive, loud, stupid, endless, insane action, terrible humor, restless angled camera shots, rushed montage, cliches, bucket loads of kitsch and oversaturated color. Somebody make it stop.
Transcendence
The soul of a murdered AI scientist is transfered into the system. Will he play nice?
Wittenberg
21-12-2014

Underwhelmed
This subject is right up my alley, but this movie is not. The conversations are a bit gibberish, the science lazy, the action misplaced.
Trainwreck
Promiscuous and drinking woman is struggling to make a steady relationship work when she meets someone special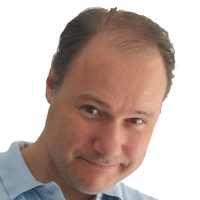 Wittenberg
08-07-2018

Well made and well acted
The surprisingly warm and talented cast, including Amy Schumer herself, make this movie flow wonderfully and naturally, providing plenty of smiles and a general good feeling along the way.
Train to Busan
A man takes his daughter on a train to Busan, just as a zombieoutbreak is happening.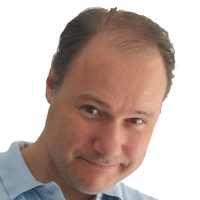 Wittenberg
16-12-2018

Original and exciting ride
While the zombie behavior seemed a little outdated and borderline caricature, this movie offers a lot of thrilling and quite original scenes that kept me on the edge of my seat throughout.
Total Recall (2012)
Man inserts cool secret agent memories in his brain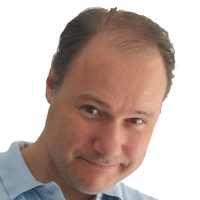 Wittenberg
16-08-2013

A very decent sci-fi action thriller.
If you manage to NOT see this as a reboot, it's a fine sci-fi action flick with some great designs.
Top Gun: Maverick
Maverick is called back to train a team destined to do the most dangerous mission ever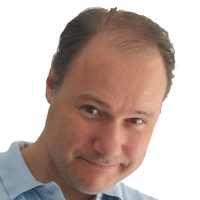 Wittenberg
06-06-2022

The people don't work for me anymore, but the flying does
I had some trouble buying into the somewhat desperate portrayal of these pilots as beautiful, perfect, witty, slick, hip beings and the insubordinate way they go about their briefings and missions - even if this is Top Gun. But hell yes, the air footage and final combat makes up for it.
Tomorrowland aka Project T
A rebelious teenage girl is the chosen one to glimpse into a future world - and save it too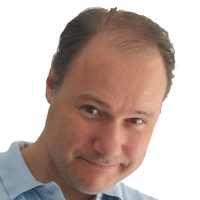 Wittenberg
27-05-2015

Gorgeous but Disney
For younsters, this is a splendid and exciting space adventure with a great spirit. Grumpy old men like me need to deal additionally with the miles thick morals, and the over-smart main character and her indifference towards the amazing things she encounters.
Tomorrow War, The
People are send to the future to help fight a loosing war against an alien invasion
Wittenberg
04-07-2021

Forgettable and hardly interesting
While the time traveling does add something to the alien invasion genre, most of this felt quite cliched and tired. It's one of those movies seems to think it doesn't have to be exciting, involving, innovative or believable because it's just a blockbuster with a lot of money. Wrong.
Tombraider
Lara sets of the Japan to look for her long missing father, who was investigating a mysterious tomb on a desolate island
Wittenberg
03-02-2019

Faithful videogame recreations don't automatically mean it's good
It follows the game really closely, and some of the scenes and scenery were really familiar. But, as much as I loved these games, seeing it recreated with real people just falls short and makes everything shallow, predictable and lifeless. I Guess this exemplifies the problem with videogame movies.
Titan, The
On a diminishing earth, some humans are experimentally transformed so they can live on the moon Titan
Wittenberg
12-08-2018

Experiment failed
It started okay-ish with a potentially interesting story and decent actors, but it is let down by a slow pace causing my attention to wander off several times, and then the story falls apart as it becomes incomprehensible and weird.
Time Trap
When they try to recover missing persons from a cave, it seems that in there, there is something wrong with time
Wittenberg
15-08-2020

Great idea cannot overcome B-movie atmosphere
I love the idea, and it's one that could have worked beautifully with limited budget and resources. Unfortunately, they went with rather dull, unimaginative characters delivering cheesy lines and doing crincy things, which results in a fatal B-movie atmosphere. Too bad, they were on to something.
Time Lapse
Three friends discover a device that takes a photo of their house everyday at eight o clock.... tomorrow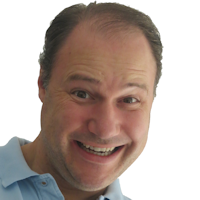 Wittenberg
17-01-2016

Hats off to the minds that can cook up a story like this
A mind boggling story that continuously left me balancing on whether I was aboard or not, and had me drawing diagrams the next morning. And as if the story weren't complex enough, their is still room for an additional twist at the end too. Very clever.
Tides aka The Colony
Space colonists return to see if earth is habitable again, but get caught up in tribes competing with each other
Wittenberg
03-08-2021

Promising beginning, so-so rest
Initially the wet, misty landscape sets an moody atmosphere, and the story manages to pull you in. As it progresses though, the madmax shenanigans are okay but felt a bit anticlimactic, and as a whole it looses some energy and mystery.
Thor The Dark World
Evil forces want to bring darkness to the worlds. Thor intervenes
Wittenberg
20-04-2014

Another curious case of stellar looking boredom
I just sat around wondering how I could be so bored with so much beautiful looking stuff going on. Natalie Portman, who is dragged into celestial warfare, doesn't appear to be impressed by any of it either. Points are solely for looks and effort.
This is the End
Film actors at a party find themselves amidst judgement day... and saviour of the righteous only
Wittenberg
23-06-2015

Mostly self absorbed
The idea of the actors playing more or less themselves in a bizarre situation like this is kind of nice. But for the most part, the look-at-how-funny-we-are is tiresome instead.
Them That Follow
A woman of a secluded religious community, that does snake handling to prove their faith, has a secret
Wittenberg
27-12-2021

Slow, but something is growing
The movie has a very serene atmosphere in which the slow daily life in the woods is portrayed very well, so much so that in fact halfway I almost started to long for some action. But there's a constant under the skin buzz that keeps it mysterious and kept me watching, with memorable performances.
Tetsuo: The Iron Man
A bad trip about a man who is slowly turning into metal scrap
Wittenberg
02-01-2022

A good bad trip, but too pointless to be a satisfying movie
What if those creepy black and white 'art student movies' you see in horror films were a full length experience? Maybe it would be something like this. I was quite intrigued at first; it is effectively unsettling. But after while I wondered where it all was going and I lost my curiosity.
Catwoman88
20-05-2013

final floattest, can't be one integer
2.5 for me
robocop
20-05-2013

It will also float this
Floating with 9.5
Show previous reviews
Hide previous reviews
Wittenberg
20-05-2013

testing it with float integer
floating rating 6.5
Terminator: Genisys
The original timeline seen from the future perspective - until things start to change....
Wittenberg
12-07-2015

Full of letdowns.. just barely makes it to 'entertaining'
Kyle is now a miscasted dork. Sarah is now omnipotent and omniscient so all excitement is gone. The terminators scenes feel like a 'best of' rehash of earlier movies. It has an unrealistic and strange sterile look to it. The time travel has become a caricaturisation. Arnold was funny though.
Terminator Dark Fate
More or less the original story but with more females
Wittenberg
25-04-2020

No
Some action scenes successfully revisit the hard-hitting robot fights and good old car chases. But my god, Sarah Connor is a hideous, disastrous character now and the other ones have to deliver some pretty painful dialogue as well. The forever recovering evil cyborg got boring, too.
Terminator 3 Rise of the Machines
Again, a terminator comes back in time to secure the future. Again, he is hunted down by an advanced terminator model
Wittenberg
11-05-2014

A lesser but stilll adequate episode
Not as epic and overwhelming as the preceding parts, in part because of the rather dull main characters. Still, there's plenty of Terminator goodness in here to have a good time. Average actionmovies back then still were more fun than the soulless fx bonanzas we get nowadays.
Terminator, The
In the future, killer robotmachines rule, and send a terminator cyborg back to the presents prevent prevent the human rebellion leader from ever being born.
robocop
13-02-2013

Not bad for such a wuzz
It lacks soul like i have. In the end, it is human decision making that settles things.
Catwoman88
01-02-2013

Could have been better meow
This movie needed more latex I could have privided, as well as more meow. Anywway this review is a bit on the long side for testing purposes.
Show previous reviews
Hide previous reviews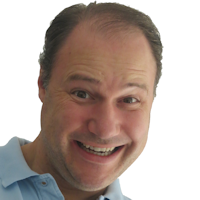 Wittenberg
31-01-2013

The definition of cyborg
This movie not only is still the final word in cyborgs, it also demonstrated how such a movie could be genuinly exciting and intellegent.
Tenet
A special agent is ask to assist in a mysterious mission to prevent WW3, for which he encounters things that go back in time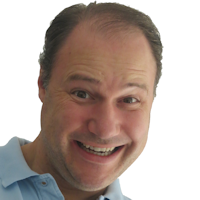 Wittenberg
03-09-2020

The most audacious and genius movie ever, but does that mean enjoybale
Clearly we have another Nolan gem on our hands, in terms of visuals, music and the mind blowing story. Initially I wondered if the complexity was just too much, getting in the way of enjoyment. But as it starts to digest in days after, you begin to grasp the sheer genius and audacity of this.
Temple, The
Three people travel to a mysterious desolate temple in Japan where strange events have been reported
Wittenberg
30-09-2018

They forgot to write it
I quite liked the beginning with moody Japanese scenery and mystery. But as they approach the temple, it looks like they had no more ideas so they just threw in some random, incoherent bland scary stuff and were done with it. Very unsatisfying.
Teleios
A spaceship docks with a distant spacestation to retrieve a mysterious cargo
Wittenberg
11-09-2017

The costumes, my god, the costumes!
I think I needed about 7 attempts to watch this all the way through. It is so goofy and off that I thought it would turn into a spacemovie parody, only to realize in horror they are for real. The rest of it is just painfully boring and features a crew wearing the ugliest costumes of all time.
Teenage Mutant Turtle Ninjas
When a badguy attempts to poisson the city, the turtles must finally come out in the open and defend the city
Wittenberg
04-12-2014

An unnecessary movie with no audience
If the idiotic concept of TNMT will ever make any sense, it is in a vivid, wacky animated environment. In a real life movie it didn't really work, the story and pacing were bland and the turtles extremely uncomfortable to look at.
Ted
A boy's teddybear comes to live and they become best friends.... which becomes problematic when he is an adult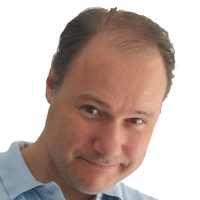 Wittenberg
25-02-2013

Should have been even funnier
The whole idea is so outstandingly funny that I couldn't help feeling somewhat disappointed. But it IS funny.
Tau
Woman is kidnapped by a dude working on some AI thing, so she tries to gain the trust of the artificial intercom housekeeper in order to escape
Wittenberg
30-06-2018

Lovely story but difficult to execute - and it shows
While I loved the idea, it would all depend on convincing dialogue and acting whether it would work out. Unfortunately, both are below par and the movie is too slow or mediocre to keep me interested.
T-34
A Russian ace tank commander is captured by the germans, but gets a unique opportunity to escape. With a tank, of course.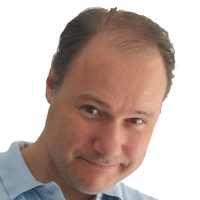 Wittenberg
06-12-2020

Tank porn. It exists.
A rather bold action flick showing loads of tanks with super slowmo shell penetrations and sweaty screaming Russians. I feared it was more of a videoclip than a movie, but the story catches up and makes it worthwhile and quite exciting indeed. Perfect for tank aficionados like me.
Synchronicity
Small teams get a timemachine to run work, one of them gets caught up in paradoxes
Wittenberg
17-06-2018

The story is there. Execution is not.
There's probably a really clever, if not somewhat difficult to follow, story in here. But the really lackluster execution, dull performances, suspiciously limited locations and depressing dark colors made me struggle to care... no matter how much bladerunner music they throw in!
Swiss Army Man
A lost and stranded guy finds a corpse on the beach, who's 'special powers' and friendship help him to make the journey home
Wittenberg
13-08-2017

Just because it's unique doens't mean I like farts
I guess there's points for originality and it sort of works in it's own special way, but I couldn't shake the feeling of being pranked into watching someone's bizarre fart joke fantasies.
Sweet Home
A group of very different people in an appartment building is faced with fighting monsters
Wittenberg
23-02-2021

The characters hit a nerve I did not know I had
The groundwork was promising; colorful cartoon-like imagery, pleasantly weird monsters and potentially interesting group dynamics. But none of the people is particularly likable. In fact I started to despise many of them up until the point I could no longer watch it. Never had this before.
Svart Krabba
In a fictive war, soldiers are send into the night on skates, to cross a lake for a world saving mission
Wittenberg
26-05-2022

Decent little war movie that does things differently.
Overall it doesn't feel very plausible, and some of the combat feels slightly tame and lacking suspense. But it's different, varied and builts up to a unexpectedly large finale and plot twist. An amusing watch for sure.
Suspiria (2018)
Talented ballet dancer is accepted in a mysterious danceschool, were something occult is going on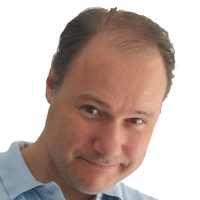 Wittenberg
25-05-2019

Uneasy
While not as deeply disturbing as the of hype would make you believe, it was uneasy for sure. I liked it; photography was beautiful, and the slow tension and mystery keeps you hooked. But at the same time, I was slightly disappointed for not requiring therapy afterwards.
Superdeep, The
Russian horror about a rescue team entering the deepest researchfacility on earth where strange things have been occuring
Wittenberg
10-07-2021

Plenty to complain about, but enough going for it
Maybe it didn't quite nail the claustrophobic atmosphere the way it could have, it aches towards a B-movie and most characters are unlikable and simplistic. But I gotta say: the overall concept is creepy and done nicely, and the mold/spore enemy original and impressive. Nice music, too
Superbad
Two constantly arguing but inseparable friends on a mission to get booze and laid on the last party of the year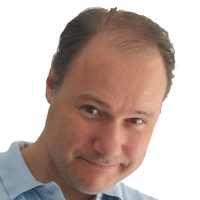 Wittenberg
05-08-2018

The Tarantino of highschool movies
The constant and lengthy foul-mouthed dialogues and contemplations create an atmosphere reminiscent of Tarantino movies. It's kind of like an adult version of highschool movies. Cool.
Sunshine
On a spacemission to reignate the sun, one ordeal leads to another when they decide to make a small change in the missionplan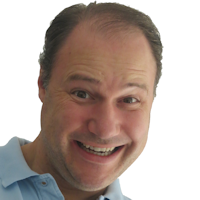 Wittenberg
15-06-2013

Beauty and class can outshine anything
This amount of loopholes and illogical elements in the plot would have crippled most movies. But Sunshine is so beautiful, classy and exciting that it outshines them easily. I also love the self aware, scientific-ethical attitude of the crew.
Sully
On the miracle emergency plane landing on the Hudson where everyone walked away
Wittenberg
27-08-2017

Over dramatized
The landing appears faithfully recreated and was thrilling to see, but the events surrounding it felt over dramatized. Also, the research committee seemed strangely angry and eager to discredit the pilot's doings, and almost started crying when they couldn't. What??
Sucker Punch
Girl is institutionalized, but lives violent fantasies while dancing which help her escape it the end. Or something.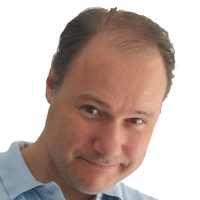 Wittenberg
20-04-2014

Violent video clip, done with much love
Easy to fault, but I was amused by the violent, fabulously stylized, unearthly, anachronistic action, as well as the moody and steamy atmosphere. Absorb it like a videoclip, then you may get it.
Stowaway
When a mars mission equiped for a crew of three has a crew of four
Wittenberg
05-05-2021

Interesting and focussed, but a bit mellow
It brings down the story to the essence, features fine design and actors, and certainly had us entertained. But the big finale seems a bit cumbersome and unlikely, and part of me thought the impossible ethical decisions could have been more heart wrenching, and tension more nail-biting.
Still Alice
A woman is diagnosed with Early-onset Alzheimer's Disease and tries to deal with it together with her family
RockmeNow
02-03-2015

Impressive
An eye-opener for everybody, including myself, who had not been directly confronted before with the devastating consequences of Early-onset Alzheimer's Disease. There are many good reasons why Julianne Moore won an Oscar for her role in this impressive movie.
Stepbrothers
Two senile and failed men must coexist in one house when they become stepbrothers
Wittenberg
01-06-2013

Embarrasingly funny
Part of me thinks it could have been funnier given the two lead actors, but it is sill good fun.
Stealth
Three pilots in super modern jets must deal wih a fourth, unmanned sleathy jet.
Wittenberg
07-04-2013

Saved by coolness
Just when I thought I wouldn't be able to make it through the jetfighter-movie cliches and flawed characters and plot, this movie is saved partially by some decent action scenes and cool moments.
Starving Games, The
A parody of guess which movie
Wittenberg
21-08-2015

A turkey of the second kind
A rather dumb and unfunny fest of bad jokes, though some might still accidentally trigger a slight smile now and then. Not the worst of bad parodies.
Starship Troopers: Traitor of Mars
It's not just bugs that run over Mars, but an evil politician tries to destroy the entire planet - inhabitants included. Troopers to the rescue.
Wittenberg
25-10-2017

Ruined by the characters
Some of it looks dated, some of it looks quite good, some action scenes I liked. But it's all in vain, because of the ultra cheesy, cringe worthy characters that make it feel like a Powerrangers episode... but not in a good, satirical way like the original managed to pull of.
Starship Troopers
Friends sign in to combat terror from space. Both their skills and friendship are put to the test.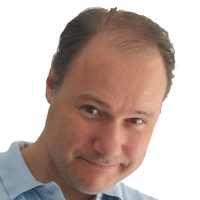 Wittenberg
26-08-2015

A brutal space fight that requires the right mindset
It all depends on whether you can appreciate the deeper meaning of incredibly cheesy barbie people have soap opera relationship quarrels - followed by dismembering fights with aliens.
Star Wars: The Rise of Skywalker
No point in describing this any other way than: the finale
Wittenberg
03-01-2020

Perfectly unimpressive
What a perfect Starwars movie. It has everything you could possibly want, done in a tasteful and beautiful manner. Yet I walk out the theater feeling indifferent, numb and with no desire to discuss, read up, rethink or relive any of it. I wonder if it's just fatigue, or something more fundamental
Star Wars: The Last Jedi
The last of the rebellion is being hunted down, so they need Skywalker to bring them hope. And a lot of other stuff besides.
Wittenberg
03-01-2018

Too much?
Despite a couple of awesome scenes and a praiseworthy new tone and style, I felt underwhelmed. I am getting tired of some of the star wars ways, the casino sidestory was awful, I didn't like Luke and I was bored during the endless contemplating of the force and good and evil. It's getting too much.
Star Wars: The Force Awakens
A map to the location of vanished Luke skywalker causes good and bad to hunt down one another, and a new giant new planet killer device lurks.
RockmeNow
03-01-2016

And the saga continues!
This incredible movie fully lives up to the expectations. Prepare to be sucked into the star wars universe right from the start. The storyline of the initial 3 star wars movies is partially re-used with the offspring of the initial characters in the lead. Nevertheless, I enjoyed every minute of it!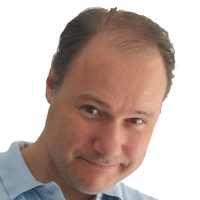 Wittenberg
30-12-2015

A great, big bad continuation of a great movie
A wonderful blast that looks and feels fantastic, and adds some nice designs and elements to the Star Wars universe. The story though, felt more like an ode to the originals rather adding a lot to it. Building an even bigger deathstar thing was cheap.
Star Wars: Episode II - Attack of the Clones
Obi finds out about the clone army, and lots of other stuff going on too.
Wittenberg
28-08-2015

Mixed up
While it contains several outstanding scenes and sound effects (seismic charge!) to make it worthwhile, it is let down big time by an overload of boring politics, cringe worthy attempts at drama and awkward slapstick.
Star Wars: Episode I - The Phantom Menace
In a mission to save a planet from a hostile takover, two jedi stumble across a boy with great promise.
Wittenberg
26-09-2013

Majestic saga lost in space
It had everything you could possibly wish for: spaceships, droids, lightsabers, jedi's, aliens and saga. It has a phenomenal pod race. But because of multiple factors, it is a somewhat dull experience.
Star Trek into Darkness
The pursuit of a terrorist into Klingon space gets the Enterprise into trouble
RockmeNow
17-09-2015

A great action-packed movie
Lots of action, space ships and great visuals, which just happen to take place in the Star Trek universe (but nevertheless also highly accessible to non-trekkies)

robocop
24-09-2013

I am robocop
testing what will happen if a third reviewer loads
Show previous reviews
Hide previous reviews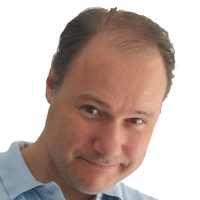 Wittenberg
22-09-2013

Darkness on the light side
A colorful, beautiful and exciting space adventure that is also quite funny at times.
Star Trek Beyond
A brute force enemy causes the Enterprise to crashland. The survivors must find away to release the hostages and prevent further mayhem
Wittenberg
24-04-2017

Awkward and off
The scenes of destruction are mighty, but overall this really felt off. They totally overdid the constant humor which started to feel like slapstick. The story and events also felt awkward and cheesy like the original series, with embarrassing scenes like driving around a motorbike to divert aliens
Stalingrad
In WWII the battle for Stalingrad, Russians and Germans fight for a strategically situated building and the few women left in the vicinity
Wittenberg
05-10-2014

Actors and story can't keep the few impressive scenes afloat
A good looking - if not over processed - movie, with some very intense scenes that will remain stuck with me. But the rest of story is struggling to bind it all together, with slow and clumsy scenes that fail to show the terror that these men must have been in.
Stairs, The
Boy and grandpa find stairs in the woods an go missing. Years later, a group of other hikers find them, unaged. And the stairs. And some demon.
Wittenberg
12-09-2021

Uninspired and unsuccesful horror
The opening gets by (barely), but the adult hikers are a rather annoying bunch (the metalguy is almost unwatchable) and so are the rather uninteresting and vague events they encounter. It's allover they place, like they just threw in some random horror things to fill it up.
Squid Game
Out of money and out of a future, a small-time hustler accepts an invitation to mysterious game that offers a great price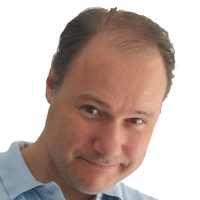 Wittenberg
14-11-2021

Unique, dark and bright
While the viral success and hype it generated may seem a bit much, I would agree that it is a fresh, well made series that make you eager for the next episode. The bright colors contrast nicely with the dark theme, you get to like the protagonists and loathe the bad ones.
Spy
Condemned to work in a basement supporting agents doing all the action, a CIA agent finally gets a change to do some fieldwork of her own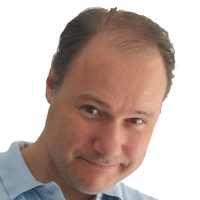 Wittenberg
14-08-2016

Dare I say hillarious?
In a time where 'comedies' merely evoke a vague smile at best, I was delighted to find this genuinely funny movie that had me laughing out loud several times. Deliciously nasty and hysterical.
Sputnik
Sputnik cosmonauts crash on earth, one of them is carying something unearthly with him. A doctor is asked to investigate.
Wittenberg
26-08-2020

A bit slow
While subjects like this are always a killer, and I liked the Russian take and atmosphere for a change, I found the movie to be rather sluggish. There's a lot of talking and walking through the hallways with too little excitement or tension, nor did I find everything very credible.
SpongeBob Movie: Sponge Out of Water, The
The recipe for krabburgers gets lost, so Spongebob and friends must travel above the surface to find it.
RockmeNow
17-02-2015

Hilarious fun in the sponge bob universe!
Great movie for both kids and parents, with impressive 3d effects enhancing the overall experience. Do not try to touch the soap bubbles with cannon balls (just to warn you)....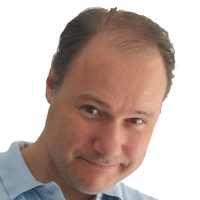 Wittenberg
08-02-2015

Whack!
Of course you have to GET the hysteria and oddity that is Spongebob. But if you do, you're in for a funny and whacky movie bursting with colors and pleasant anarchy. Incidentally, the 3D version features some of the the most effective and sharpest looking 3D yet!
Split
Three girls are kidnapped by a man with multiple identities
Wittenberg
28-05-2017

Multiple Personality Disorder annoys me more than it scares me
Frankly, I was somewhat bored and agitated by the multiple identities, especially the laughable behavior of the supposed 9 year old. Apart from the identities there's wasn't much in there, nor did I find it very particularly scary. It's okay, but underwhelming.
Spine of the Night, The
Animation about a power struggle involving witchcraft
Wittenberg
12-11-2021

Plenty to like but not to feel
Overall a satisfactory experience for animation enthusiast like myself, with some imaginative action and storytelling. But with no background story and no real character to know or love, it's doesn't really hit you emotionally.
Spectre
Just when the 00 team is cancelled, Bond faces the architect of all his pain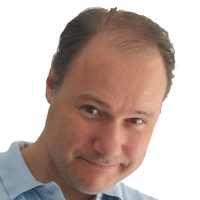 Wittenberg
16-05-2016

Tight
With a sense of perfection in each scene, the the movie is confident enough to never rush or over-do things, instead rolling along nice and tight. I found Bond himself is a little too 1-dimensional with his grumpiness and fearlessness. The man seems utterly bored with his job.
Spectral
Through their special visors, soldiers start to see ghostly figures that start coming after them
Wittenberg
04-06-2017

Decent ingredients but no cake
This started off ok with decent looks and characters, and initially it served the mysterious premise nice and easy. But as it progresses, there's not much more than chases and shootouts that feel distant and never truly excite. Also, the all-knowing McGuyver scientist was getting on my nerves.
Spectacular Now, The
About adolescents and the challenges and choices they have to face during the process of growing up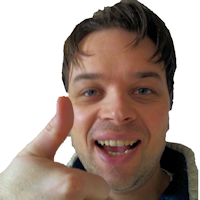 RockmeNow
24-01-2014

How to deal with adolescent hardships (in a non-comic way)
No action or comedy flick, but a nice movie when you are in the right mood for an insightful trip into the world of adolescents and the challenges they have to face. Key words: future plans and careers, (badly ending) relationships, and alcohol abuse (to name just a few we all know so well ;) )
Spawn
Killed assassin makes a deal with the devil to lead his army with new superpowers, and in return he may see his wife again
Wittenberg
25-10-2017

Not brilliant, but has plenty of tricks to make it work
People weren't to keen on this comic adaptation, but I am quite ok with it. There's a special kind overacting that seems just right for a movie like this, I liked the dark theme and some of the fx, the clown is just awesome and the movie simply entertains.
Space Sweepers
Space scavengers find a girl that is also bomb, which marks the beginning of a wild ride
Wittenberg
18-04-2021

Could have been fresh, but gave a headache instead
While I like the designs, FX and fresh vibe, I found it hard to get into the restless and erratic style of the movie, and didn't attach to any of the cartoonish, one-dimensional characters.
Soul (2022), The
Prosecutor dying of cancer takes on a murder case that reveals dark secrets and transplants of more than just cells
Wittenberg
29-05-2022

Probably a brillant story but failed in presentation
I can appreciate the deep, well thought out story that stacks several layers of twists on each other, providing a real thinker of a crime story with perhaps a dash of horror. But it is presented so slowly en depressingly that I struggled to notice or care - and to stay awake too.
Soul
Just before a breakthrough live performance, a jazz musician has an accident and get assigned a quest somewhere in the afterlife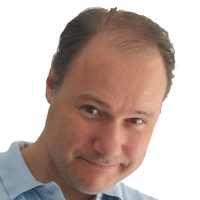 Wittenberg
22-01-2021

Beautifully abstract and heartfelt.
Another bold Pixar endeavor that doesn't shy away from emotions, highly abstract concepts and symbolism. Apparently, kids get it instantly, but I needed some time to figure it out. Any which way, it is just lovely, beautiful and wonderful.
Somnus
The crew of a spaceship are in danger when the board computer turns rogue
Wittenberg
28-12-2017

Slow and bad looking
The atmosphere and some of the interior design were promising. But soon it dwells into endless, static conversations, misguided and pointless scenery (what were those jellyfish? What's with the train?) and increasingly worse visuals. With that creature on asteroid-city, they seemed to have given up.
Solo: A Star Wars Story
Young Han is seperated from his girl, and goes through great lengths and cosmic adventures to get back and save her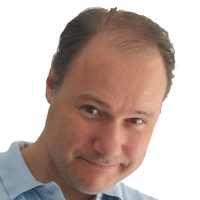 Wittenberg
03-06-2018

A welcome change
Contains just the right amount of Star Wars icons to make it connect to the universe, but never lazily riding it. By focusing on a small group of people, I felt a much more intimate connection than the main movies. The portayal of the younger Han actually worked for me. Funny and exciting, too.
Snowpiercer
Survivors of a frozen world found shelter on a selfsupporting train, driving endlessly circles. But a war of classes rages.
Wittenberg
03-08-2014

Interesting
At first I was put off by the cliched revolt of lowerclass people in dirty clothes and low lighting conditions. But as they fight their way to the higher class front of the train, color comes in literally and figuratively, bringing to live this interesting metaphor of real live society.
Snow White and the Huntsman, The
Vicious queen takes over the land in a quest for eternal beauty, and hunts down the princess who has the power to top her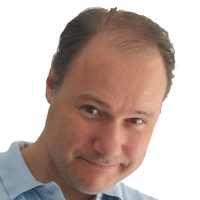 Wittenberg
08-10-2013

Pleasant surprise
Expecting this to be a loud and dumb 'modern take' on the fairytale, I was pleasantly surprised. The pacing is right, it never goes over the top, it looks great and the actors deliver, especially Theron!
Snatched
When noone's left to join a womans non-refundable trip to Ecuador, all that's left is her mother.
Wittenberg
01-04-2018

Fine, could have done with more Amy mayhem
I like Amy Schumer, and she lifts this one above the overpopulated 'amusing comedy with a few laugh out loud moments' - but not by much. Almost as though she held back a bit.
Slenderman
Some kids summon slenderman
Wittenberg
17-08-2019

Slenderman deserves better
I really like the slenderman figure and wanted to like this, but the lead actresses don't really convince, and everything is just moving very slowly from one scare to the next, filling up time in a story that feels a bit loose and lacking ideas, and ultimately, never gets really scary.
Skyscraper
Man is going to save his family from the highest skycraper in the word. On fire. With one leg. With crooks inside.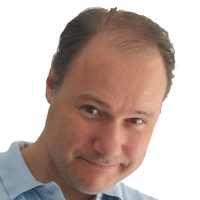 Wittenberg
27-01-2019

The fun to be had!
No doubt we could make a long list of things that are dumb or preposterous about this movie. But I thought they nailed that lovely vibe of action-disaster movies of yesteryear, and I honestly can't think of a recent movie that made me enjoy myself and sit on the edge of my seat like this one!
Skyline
Room full of pretty people must survive an invasion of ugly aliens
Wittenberg
02-11-2013

Good looking B movie
An unusual cross between a B movie with dull actors having tedious arguments, and very decent effects and designs. Guess what's more important in the end?
Skyfall
This time it's an inside job aiming for M and MI6 headquarters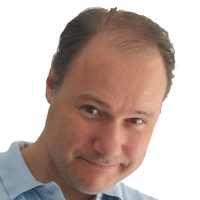 Wittenberg
09-11-2013

Dark Bond
A solid, slick and quite dark episode. Something remains, however, that keeps Bond films from rising above being good.
Sinister 2
Mother and two sons living in a desolate barnhouse, where something evil lurks and there's a box of old movies in the cellar...
Wittenberg
15-09-2019

The movies in this movie are better than the movie
The gruesome, uncomfortable 8 mm footage and the accompanying haunting music are still the highlights of this franchise. But between those parts, it is filling up time with slightly average horror, a somewhat incomplete story and some predictable jump scares.
Sinister
Writer and his family move into a house where horrible attrocities have taken place, so he can research these and write a book about it. To start him of, he finds a box with old 8mm films...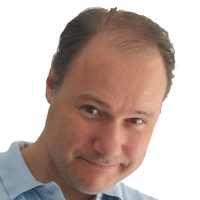 Wittenberg
29-02-2016

Eerie
Didn't crawl under the skin as I thought it would (for some reason), but a very eerie, umcomfortable and stylish horror nevertheless. 8mm graininess is used to great effect together with really unsettling music.
Sing
In an animal world, a koala arranges a singing contest talent show
Wittenberg
15-12-2016

Delightful
A delightful movie with great music tracks and characters that will steal your heart. I did feel that the story could have used some more details, and they could have had some more fun with using odd animal species rather than the obvious choices seen here (monkeys, pigs, elephant).
Sin City: A Dame to Kill For
Two stories of people trying to get by in the dark, violent and sweaty world of Sin City
Wittenberg
28-04-2015

Beautifull but distant
Once again beautifully crafted and a marvel to look at. But once the effect wears off, you're left with 1-dimensional, quite unlikable characters whom it is hard to care for, in a world so exaggerated it is hard to believe in.
Silent Sea, The
In a water-deprived future, a team flies to the moon to retrieve a mysterious sample from an abondened base that may hold the key to a sollution
Wittenberg
24-01-2022

Some baseline enterntainment but full of problems
As a scifi fan I could get some enjoyment out of this, but it wasn't easy. We have another unlikely crew handling everything rather unprofessionally, the dialogue has oodles of 'naaaah' moments, the story felt broken and actress Doona sucks the life out of it with her apathetic and depressing style.
Silent Hill Revelation
Girl must save her father, who is trapped in a place full of demons
Wittenberg
08-09-2013

Not as scary as it looks
This contains some very moody scenery and genuinely nightmarish footage. But the girl's plan is basically walking from one demon challenge to the next, and the rest of the story is either boring or incomprehensible.
Silence, The
When man-eating bats are released from an ancient cave, only those who can live in silence stand a chance
Wittenberg
05-05-2019

Does what it needs to, but not much more
It sort of does what you expect in a tidy and effective way, to deliver a respectable suspense horror. But so shortly after the superior 'a Quite Place' it came across as a bit tame and second rate.
Signal, The
Computer hackers hunt down a rival hacker. But their roadtrip brings them to something much more mysterious and unearthly.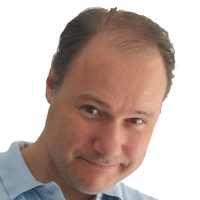 Wittenberg
03-01-2015

A pleasant surpise
Well this is nice! A very stylish movie with a tasteful combination of science fiction, mystery, fine acting and suspense. Accompanied by wonderful music throughout.
Sightseers
A rather daft couple goes on a dopey UK trip, which gradually turns into a Bonnie and Clyde rampage through the countryside
Wittenberg
06-12-2015

Unique, uncomfortably funny
An oddball movie with a strange but ultimately successful combination of comedy, violence and utterly boring vacation trips.
Side effects
After prescribing one betablocker too many, things go bad for both the psyhiatrist and the patient.
Wittenberg
04-08-2013

Far-fetched plots also have side effects
Good, but as the story becomes more and more unbelievable, your involvement in this movie wears off.
Shutter
Couple finds ghost like smears and images on their photographs
Wittenberg
15-10-2018

Fine, but too formulaic to become really scary or noteworthy
Good idea to base a horror story around these ghostly images, and the actors, the Japan setting and general quality seem up to par. It just feels like it came too late, for we can now sort of guess how these stories unfold, including some lame jump scares I wish it would have risen above.
Short Peace
4 short anime tales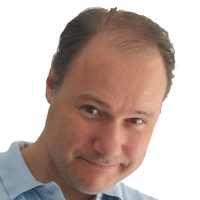 Wittenberg
22-11-2021

Puts some full-length anime's to shame
While they are too short to really have an impact, I quiet enjoyed these original and beautifully drawn anime's. They are a big step up from the usual, similar looking and sounding anime stuff and I am ready for more!
Shawshank Redemption, The
A banker is send to prison unguilty, where he slowly makes new friends and uses his skills to be going places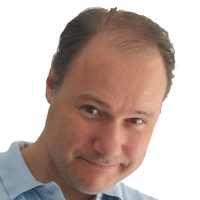 Wittenberg
09-01-2022

Yes it's good (But not that good)
Finally I saw this endlessly lauded movie. I agree that it is good and very gripping. I can't remember a recent movie that I was this much 'into'. But the best movie ever made? Perhaps I am just not that into prison movies, and the idea that only super smart will make it is hardly inspiring, is it?
Sharknado
A storm brings hungry sharks way inland, especially those in the tornado!
Wittenberg
02-03-2014

Succesfully bad
With a story like that, this movie needed to be bad. And it succeeded effortlessly, with an helpless actors, abysmal effects, bad editing and incoherent lighting in every scene. So if you are INTO that sort of thing, you could be sort of entertained. If not, like a said: it really is bad.
Shape of Water, The
In a 50's secret facility, a mute cleaning lady falls in love with an aquatic creature they experiment on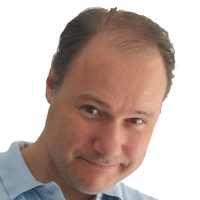 Wittenberg
23-03-2018

A unique and pretty modern fairytale experience
It is an unusual blend of humor, science fiction and an escape movie, all wrapped in an arthouse atmosphere, and somehow it works beautifully. The trademark color tones and style of Del Toro look as gorgeous as ever in this 50s setting.
Shanghai Fortress
Shanghai defends against an alien invasion. With a big canon.
Wittenberg
31-07-2020

Arrogant empty shell
How the hell did they get such a big budget to make such bland, generic, lifeless movie? It radiates arrogance. The numerous 'emotional' scenes with cheesy minor piano chords fall flat completely because I didn't know or care who these people are!
Shallows, The
Surfgirl gets terrorized by shark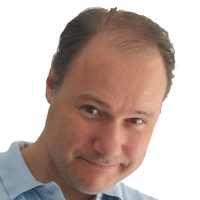 Wittenberg
08-07-2017

Gorgeous to look at, with really decent shark terror as well
This is beautifully shot and was made with much finesse. At times, the imagery of the ocean feels like living paintings. Acting and thrills are also good, making this one of the better sharks movies out there.
Shadow in the Cloud
A young women with a top secret cargo rides a long an all-male bomber mission - that is being attack by strange things...
Wittenberg
04-07-2021

The individual parts are not all that, but as a whole it works
It's quite easy to point out several flaws in it, especially the first half with the endless intercom chatter. But the atmosphere is unique, and pointing out the unrealistic scenes somehow seems irrelevant, as these seem like metaphors for the struggle for womanhood in a male world.
Movies found: 814 | max movies per page: 100 | Showing: 71 - 170
Previous
Next