BoiledDown

.net




If everyone's a critic, then so are we!
Unholy, The
Fallen journalist accidently stumbles across a woman performing holy miracles in a small town, but how benevolent is she?
Wittenberg
06-02-2022

Fair story just not exectuted well
The story used as a framework is decent enough, but unfortunately didn't quite take off. Everything is a bit uninspired and doesn't seem to connect well (man dies under a burning cross, everyone just goes to the next scene). So we're left with some lackluster scare jumps and unscary horror.
Unfriended
A single shot view of a computerscreen of a girl hanging out with friends on the web, when something dark from the past comes to haunt them
Wittenberg
04-09-2015

A novel and well executed horror idea
A bold idea that works surprisingly well and provided a unique scary movie. For sheer originality I wanted to rate this higher, but for that it would have needed more than these unappealing teen characters and a slightly more refined plot.
Underwater
People have to find their way up to the surface when something assaults and crumbles an underwater station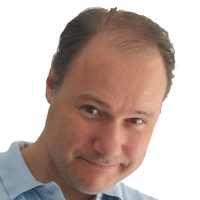 Wittenberg
27-04-2020

Not much new but still good underwater thrills
This was unexpectedly solid in fact. Not much wrong with the underwater and alien excitement at all. It is let down by the rather linear story with no real surprises, and looses an entire point for awful appearance of Stewart. God I wish she looked like she did in Camp X-ray in this.
Under the skin
Alien version of Scarlett Johannsson looking for men who will not live to tell about their close encounter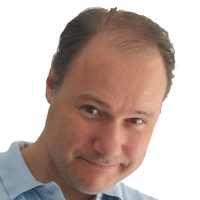 Wittenberg
09-11-2014

A pleasant mystery
The mystery of not quite getting what is going on really adds to suspense and intrigue and this stylish scifi. Low profile in an effective way, but the many long scenes can be a bit much at times.
RockmeNow
04-08-2014

Bit weird and unsettling, but nevertheless interesting and sensual
A must see for those interested in original alien movies, Scarlett Johansson, or both. Partially filmed with standard digital cameras, providing a successfull hidden camera experience. Visual effects from the eighties and creepy sounds throughout the movie provide the cherry on top.
Unbroken
The strory of an athletic runner who crashlands during WWII and becomes POW in Japan.
Wittenberg
05-08-2015

Sligthly unemotional
An impressive story that is filmed tidily and with class, yet is a somewhat numb and flat experience, making it miss out on the impact it should have had.
Unborn, The
Two security officers guard and secure and builing the night before it gets demolished. Strange things happen.
Wittenberg
31-07-2021

Familiar, but done right
Although we certainly have seen similar things, I thought this was well above the norm. Apparently there is still merit in horror featuring walking around dark places with flashlights. The atmosphere is creepy and unnerving, and I liked the lead actress slowly loosing her cool.
Ultrasound
Due to a flat tire man is forced to spend the night at strangers, but it marks the beginning of his entire reality falling apart
Wittenberg
14-04-2022

Intriguing but executed a bit dull
It is hard to follow, but in a nice, mindfuck twisted way, and it is carried on a diligent synth ambient track as well. But something about it is a bit simplistic and uninspired, like the creators were more interested in the idea itself that the presentation of it.
UFO
Talented math student gets obsessed with a brief UFO sighting. Not only to find out about their intentions, but also the coverup surrounding it.
Wittenberg
09-02-2019

Intriguing little UFO tale
I was sort of waiting for a movie like this. Make the UFO secondary, and focus on what it does to people. This one sort of does that, and I was quite amused by it and liked the central role of mathematics. It can feel a bit low budget at times, but overall: yeh, a smart and nice surprise.
Typewriter
Family movies into a new home with a cursed, but sought after, typewriter in it
Wittenberg
24-11-2019

mixed
It mixes a lot of themes with varying levels of success. There's horror, but also humor, mystery and sometimes it's almost a children's movie. Likewise it is mixed in quality. Sometimes creative and intense, but quite slow and a bit dorky at others. But it does have a unique vibe that sets it apart.
Two days one night
A woman recovering from depression finds out she is going to lose her job, and starts fighting back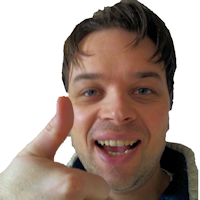 RockmeNow
13-02-2015

Okay
Slow paced movie with a rather straightforward plot, nevertheless managed to keep my attention. Interesting insight into moral issues that people are facing while struggling forward in current day society.
Movies found: 959 | max movies per page: 10 | Showing: 71 - 80
Previous
Next