BoiledDown

.net




If everyone's a critic, then so are we!
Orphan: First Kill
The woman who looks like a child infiltrates the first home to go for the kill
Wittenberg
28-12-2022

Pointless and boring prequel
Many people were impressed bu apparent plot twist, but I was very bored with this empty shell, and found the acting was quite problematic. Adults acting like children is always so over the top, like they act like a caricature of a generic child. Weird and cringy.
Orphan
After a miscarriage a family takes in an orphan, but they take in a lot more than they bargained for
Wittenberg
20-02-2022

Adult enough to avoid horror pitfalls, but doesn't add much either
For the most part it stays away from cheap scares, and has enough confidence to slowly but surely built up the tension and story, and reach a fairly creative reveal. But it fails to get under your skin as it remains slightly tame and suffers from some implausibility.
Orbita 9
Woman on a long solo space mission gets a visit from a mechanic, after which she learns the true nature of her mission
Wittenberg
08-08-2021

Nice scifi with a twist. One twist - early on.
With a plotline that it's impossible to describe accurately without ruining it, this is a pleasant scifi done just fine. It's just that, after the big twist it's, sort of de-energizes a few notches. When the big reveal is almost at the beginning, it's harder to keep us hooked.
Open Water 2: Adrift
People on a yacht trip jump in the water to go for a swim, but forgot to put down the ladder first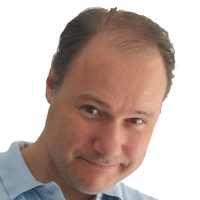 Wittenberg
15-11-2015

It will pull you in, too
I didn't want to go see this movie, but the terrifying story and suspense did keep me glued to the screen. The confusing ending with mixed memories from a past wasn't really necessary.
Only God Forgives
Drug dealer in Thailand gets caught up a bloody circle of revenge when his brother is killed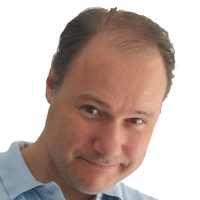 Wittenberg
27-10-2013

Bloodred
Dark, bloody and mesmerizing movie that views like a comicbook, the way it slowly serves it's mostly static scenes one by one.
Ones Below, The
Happy and pregant couple has dito neighbours living below them, but things get vaul when those neighbours loose their baby
Wittenberg
07-01-2018

Good
A very decent, well acted and engrossing thriller with a good built-up.
Olympus has Fallen
Terrorists take over whitehouse, fallen security agent comes to the rescue
Wittenberg
02-01-2014

The same old mistakes
A dark atmosphere and some hefty gung-ho warfare could have made this intense, were it not for the inevitable patriotism and flag waving, annoying Hollywood plot conveniences and stereotype terrorists (oh come on - nuclear launch codes, again?).
Oldboy
A man is held captive for 15 years for unknown reasons, and is out for revenge when he finally gets out.
Wittenberg
12-03-2023

curious revenge tale
A curious revenge tale that benefits from some surrealistic and disorienting elements. Highly original and quite brutal at times. But I must admit that none of it really stuck - i am having a hard time remembering it.
Old
People trapped on a secluded beach get old very quickly
Wittenberg
28-08-2021

Attractive mystery let down by words and characters
I love Shyamalan's enticing and mysterious stories, as well as the way he floats the camera through them. So I will probably watch all of them, but unfortunately this one was let down by rather clunky dialogue, delivered unnaturally by odd characters. It felt like watching a play.
Oculus
Brother and sister try to get even with a mysticial mirror that causes supernatural drama and terror in their childhood
Wittenberg
21-09-2014

Some scares, a lot of annoyances
They sure know how to do good scares, and there's some nice ideas for the story framework as well. But the present-past alternations gets tiresome quickly, and I was totally put off by the analytical, cold and utterly unconvincing attitude and going-about of the (present day) sister.
Movies found: 881 | max movies per page: 10 | Showing: 301 - 310
Previous
Next