BoiledDown

.net




If everyone's a critic, then so are we!
Skyfall
This time it's an inside job aiming for M and MI6 headquarters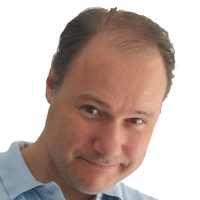 Wittenberg
09-11-2013

Dark Bond
A solid, slick and quite dark episode. Something remains, however, that keeps Bond films from rising above being good.
Sinister 2
Mother and two sons living in a desolate barnhouse, where something evil lurks and there's a box of old movies in the cellar...
Wittenberg
15-09-2019

The movies in this movie are better than the movie
The gruesome, uncomfortable 8 mm footage and the accompanying haunting music are still the highlights of this franchise. But between those parts, it is filling up time with slightly average horror, a somewhat incomplete story and some predictable jump scares.
Sinister
Writer and his family move into a house where horrible attrocities have taken place, so he can research these and write a book about it. To start him of, he finds a box with old 8mm films...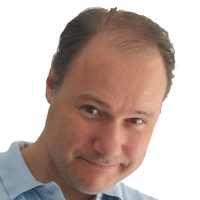 Wittenberg
29-02-2016

Eerie
Didn't crawl under the skin as I thought it would (for some reason), but a very eerie, umcomfortable and stylish horror nevertheless. 8mm graininess is used to great effect together with really unsettling music.
Sing
In an animal world, a koala arranges a singing contest talent show
Wittenberg
15-12-2016

Delightful
A delightful movie with great music tracks and characters that will steal your heart. I did feel that the story could have used some more details, and they could have had some more fun with using odd animal species rather than the obvious choices seen here (monkeys, pigs, elephant).
Sin City: A Dame to Kill For
Two stories of people trying to get by in the dark, violent and sweaty world of Sin City
Wittenberg
28-04-2015

Beautifull but distant
Once again beautifully crafted and a marvel to look at. But once the effect wears off, you're left with 1-dimensional, quite unlikable characters whom it is hard to care for, in a world so exaggerated it is hard to believe in.
Silent Sea, The
In a water-deprived future, a team flies to the moon to retrieve a mysterious sample from an abondened base that may hold the key to a sollution
Wittenberg
24-01-2022

Some baseline enterntainment but full of problems
As a scifi fan I could get some enjoyment out of this, but it wasn't easy. We have another unlikely crew handling everything rather unprofessionally, the dialogue has oodles of 'naaaah' moments, the story felt broken and actress Doona sucks the life out of it with her apathetic and depressing style.
Silent Hill Revelation
Girl must save her father, who is trapped in a place full of demons
Wittenberg
08-09-2013

Not as scary as it looks
This contains some very moody scenery and genuinely nightmarish footage. But the girl's plan is basically walking from one demon challenge to the next, and the rest of the story is either boring or incomprehensible.
Silence, The
When man-eating bats are released from an ancient cave, only those who can live in silence stand a chance
Wittenberg
05-05-2019

Does what it needs to, but not much more
It sort of does what you expect in a tidy and effective way, to deliver a respectable suspense horror. But so shortly after the superior 'a Quite Place' it came across as a bit tame and second rate.
Signal, The
Computer hackers hunt down a rival hacker. But their roadtrip brings them to something much more mysterious and unearthly.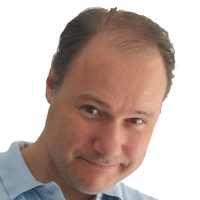 Wittenberg
03-01-2015

A pleasant surpise
Well this is nice! A very stylish movie with a tasteful combination of science fiction, mystery, fine acting and suspense. Accompanied by wonderful music throughout.
Sightseers
A rather daft couple goes on a dopey UK trip, which gradually turns into a Bonnie and Clyde rampage through the countryside
Wittenberg
06-12-2015

Unique, uncomfortably funny
An oddball movie with a strange but ultimately successful combination of comedy, violence and utterly boring vacation trips.
Movies found: 804 | max movies per page: 10 | Showing: 151 - 160
Previous
Next