BoiledDown

.net




If everyone's a critic, then so are we!
Tau
Woman is kidnapped by a dude working on some AI thing, so she tries to gain the trust of the artificial intercom housekeeper in order to escape
Wittenberg
30-06-2018

Lovely story but difficult to execute - and it shows
While I loved the idea, it would all depend on convincing dialogue and acting whether it would work out. Unfortunately, both are below par and the movie is too slow or mediocre to keep me interested.
T-34
A Russian ace tank commander is captured by the germans, but gets a unique opportunity to escape. With a tank, of course.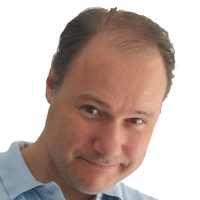 Wittenberg
06-12-2020

Tank porn. It exists.
A rather bold action flick showing loads of tanks with super slowmo shell penetrations and sweaty screaming Russians. I feared it was more of a videoclip than a movie, but the story catches up and makes it worthwhile and quite exciting indeed. Perfect for tank aficionados like me.
Synchronicity
Small teams get a timemachine to run work, one of them gets caught up in paradoxes
Wittenberg
17-06-2018

The story is there. Execution is not.
There's probably a really clever, if not somewhat difficult to follow, story in here. But the really lackluster execution, dull performances, suspiciously limited locations and depressing dark colors made me struggle to care... no matter how much bladerunner music they throw in!
Swiss Army Man
A lost and stranded guy finds a corpse on the beach, who's 'special powers' and friendship help him to make the journey home
Wittenberg
13-08-2017

Just because it's unique doens't mean I like farts
I guess there's points for originality and it sort of works in it's own special way, but I couldn't shake the feeling of being pranked into watching someone's bizarre fart joke fantasies.
Sweet Home
A group of very different people in an appartment building is faced with fighting monsters
Wittenberg
23-02-2021

The characters hit a nerve I did not know I had
The groundwork was promising; colorful cartoon-like imagery, pleasantly weird monsters and potentially interesting group dynamics. But none of the people is particularly likable. In fact I started to despise many of them up until the point I could no longer watch it. Never had this before.
Svart Krabba
In a fictive war, soldiers are send into the night on skates, to cross a lake for a world saving mission
Wittenberg
26-05-2022

Decent little war movie that does things differently.
Overall it doesn't feel very plausible, and some of the combat feels slightly tame and lacking suspense. But it's different, varied and builts up to a unexpectedly large finale and plot twist. An amusing watch for sure.
Suspiria (2018)
Talented ballet dancer is accepted in a mysterious danceschool, were something occult is going on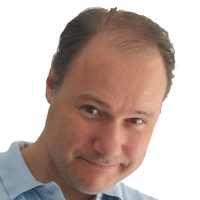 Wittenberg
25-05-2019

Uneasy
While not as deeply disturbing as the of hype would make you believe, it was uneasy for sure. I liked it; photography was beautiful, and the slow tension and mystery keeps you hooked. But at the same time, I was slightly disappointed for not requiring therapy afterwards.
Superdeep, The
Russian horror about a rescue team entering the deepest researchfacility on earth where strange things have been occuring
Wittenberg
10-07-2021

Plenty to complain about, but enough going for it
Maybe it didn't quite nail the claustrophobic atmosphere the way it could have, it aches towards a B-movie and most characters are unlikable and simplistic. But I gotta say: the overall concept is creepy and done nicely, and the mold/spore enemy original and impressive. Nice music, too
Superbad
Two constantly arguing but inseparable friends on a mission to get booze and laid on the last party of the year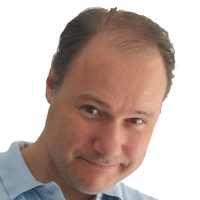 Wittenberg
05-08-2018

The Tarantino of highschool movies
The constant and lengthy foul-mouthed dialogues and contemplations create an atmosphere reminiscent of Tarantino movies. It's kind of like an adult version of highschool movies. Cool.
Sunshine
On a spacemission to reignate the sun, one ordeal leads to another when they decide to make a small change in the missionplan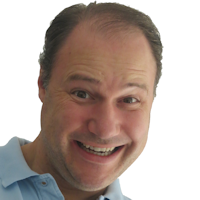 Wittenberg
15-06-2013

Beauty and class can outshine anything
This amount of loopholes and illogical elements in the plot would have crippled most movies. But Sunshine is so beautiful, classy and exciting that it outshines them easily. I also love the self aware, scientific-ethical attitude of the crew.
Movies found: 792 | max movies per page: 10 | Showing: 101 - 110
Previous
Next