BoiledDown

.net




If everyone's a critic, then so are we!
Thanatomorphose
A woman's body starts rotting while she is still alive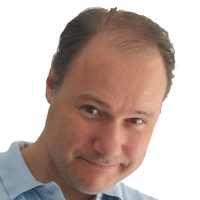 Wittenberg
12-03-2023

Unpleasant but relevant curiosity
It's a glooming, filthy and let's not forget very slow film that's not for everyone. But I have to say it worked too. The way she endures it, all alone in her windowless apartment, without seeking help, adds to an deep sense of isolation and depression, and a deeper meaning to it.
Tetsuo: The Iron Man
A bad trip about a man who is slowly turning into metal scrap
Wittenberg
02-01-2022

A good bad trip, but too pointless to be a satisfying movie
What if those creepy black and white 'art student movies' you see in horror films were a full length experience? Maybe it would be something like this. I was quite intrigued at first; it is effectively unsettling. But after while I wondered where it all was going and I lost my curiosity.
Catwoman88
20-05-2013

final floattest, can't be one integer
2.5 for me
robocop
20-05-2013

It will also float this
Floating with 9.5
Show previous reviews
Hide previous reviews
Wittenberg
20-05-2013

testing it with float integer
floating rating 6.5
Terrifier 2
Girl faces a a clown that slaughters people in the most brutal ways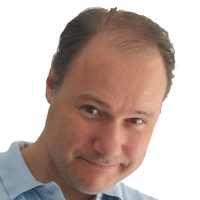 Wittenberg
13-11-2022

A bold slaughterfest with eighties vibe
There's plenty of shock value, with executions that are bloody and painful the watch. They also managed to set up an eighties vibe by the colors used, and perhaps even the acting style. But I also felt is was a bit long and pointless.
Terminator: Genisys
The original timeline seen from the future perspective - until things start to change....
Wittenberg
12-07-2015

Full of letdowns.. just barely makes it to 'entertaining'
Kyle is now a miscasted dork. Sarah is now omnipotent and omniscient so all excitement is gone. The terminators scenes feel like a 'best of' rehash of earlier movies. It has an unrealistic and strange sterile look to it. The time travel has become a caricaturisation. Arnold was funny though.
Terminator Dark Fate
More or less the original story but with more females
Wittenberg
25-04-2020

No
Some action scenes successfully revisit the hard-hitting robot fights and good old car chases. But my god, Sarah Connor is a hideous, disastrous character now and the other ones have to deliver some pretty painful dialogue as well. The forever recovering evil cyborg got boring, too.
Terminator 3 Rise of the Machines
Again, a terminator comes back in time to secure the future. Again, he is hunted down by an advanced terminator model
Wittenberg
11-05-2014

A lesser but stilll adequate episode
Not as epic and overwhelming as the preceding parts, in part because of the rather dull main characters. Still, there's plenty of Terminator goodness in here to have a good time. Average actionmovies back then still were more fun than the soulless fx bonanzas we get nowadays.
Terminator, The
In the future, killer robotmachines rule, and send a terminator cyborg back to the presents prevent prevent the human rebellion leader from ever being born.
robocop
13-02-2013

Not bad for such a wuzz
It lacks soul like i have. In the end, it is human decision making that settles things.
Catwoman88
01-02-2013

Could have been better meow
This movie needed more latex I could have privided, as well as more meow. Anywway this review is a bit on the long side for testing purposes.
Show previous reviews
Hide previous reviews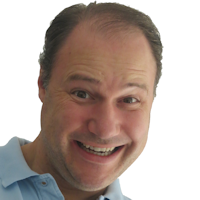 Wittenberg
31-01-2013

The definition of cyborg
This movie not only is still the final word in cyborgs, it also demonstrated how such a movie could be genuinly exciting and intellegent.
Tenet
A special agent is ask to assist in a mysterious mission to prevent WW3, for which he encounters things that go back in time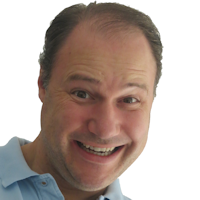 Wittenberg
03-09-2020

The most audacious and genius movie ever, but does that mean enjoybale
Clearly we have another Nolan gem on our hands, in terms of visuals, music and the mind blowing story. Initially I wondered if the complexity was just too much, getting in the way of enjoyment. But as it starts to digest in days after, you begin to grasp the sheer genius and audacity of this.
Temple, The
Three people travel to a mysterious desolate temple in Japan where strange events have been reported
Wittenberg
30-09-2018

They forgot to write it
I quite liked the beginning with moody Japanese scenery and mystery. But as they approach the temple, it looks like they had no more ideas so they just threw in some random, incoherent bland scary stuff and were done with it. Very unsatisfying.
Movies found: 881 | max movies per page: 10 | Showing: 101 - 110
Previous
Next