BoiledDown

.net




If everyone's a critic, then so are we!
Zootropolis
Rabbit tries to make it as a police officer in the big city inhabited by all kinds of animals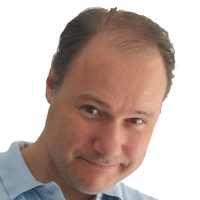 Wittenberg
19-06-2016

A matured quality animation
A wonderful tale that is brought to live with colorful charterers, a good sense of humor and a detective crime story that has an mature quality to it.
Zoolander 2
Derek has retreated and gone out of fashion, but must come back into action to save his son
Wittenberg
26-12-2016

Not up to their potential
I dig the whacky Zoolander world and humor, but unfortunately this story was too formulaic and good jokes too scarce.
Zodiac: Signs of the Apocalypse
Historian and son find a pattern in world disasters pointing to the end of the world, and set out to stop that from happening
Wittenberg
05-08-2015

ehmmmmm.....Yup, it's a B-movie
For a while I thought it had a change of becoming at least a reasonable B-movie, but then it quickly sank into the usual mandatory B-movie swamp - like endless car driving and non-stop action music, no matter what's on the screen.
Zero Theorem, The
Man, already borderline, is asked to tackle an unsane equation on a computer
Wittenberg
03-10-2014

Original and artistically sound, but lacks involvement
The colorful, bubbly and mad future scenery is highly artistic, but also makes it difficult to really pull you in. It won't rise above being a pleasant curiosity, because you can't see any of these people or events happen in real life.
Zero Dark Thirty
The hunt for UBL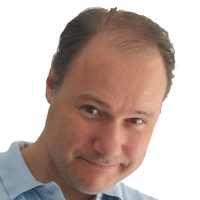 Wittenberg
19-05-2013

ladies and gentlemen, she got him
Stylish and engrossing hunt for Usama.. which is quite an achievement since it apparently involved so much waiting and utter lack of progress. The movie ends with a nail biting assault on the man.
Wittenberg
18-04-2021

Lacking that extra something
This may appeal to a younger audience, but overall I felt it wasn't quite there. Actors are a bit lifeless, jokes fall flat, scenes drag on for too long. It's fine, but missing the spark, magic, wit or funfactor to make it appeal to a broader audience.
XX
4 short horror stories directed by women (but I wonder if that ought to be noteworthy)
Wittenberg
08-05-2017

ha that's nice okay next one
Seeing some shorter stories was a nice for once, and there was an addictive quality to them to make you do one more. Quality of the stories was somewhat inconsistent and none of them struck me as particularly great, More like: ha that's nice okay next one.
X-Men: Days of Future Past
Sentinels threaten the existence of the mutants, so they sent Wolverine back in time to prevent them from ever being built. Sort of like that one movie.
Wittenberg
26-10-2014

Freaks!
Smooth, sparkling and good looking entertainment. But these mutants and their adventures are stereotypes by definition, that won't lock in emotionally. I also thought Wolverine was out of place as the sensible mediator trying to get people to change their ways.
Wreck-It Ralph
Computergame figure is tired of being the badguy, and sets out to do good in other computer arcade games.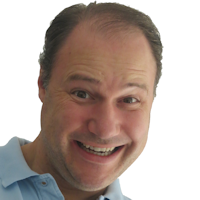 Wittenberg
18-02-2013

Warm pixels
A unique blast full of color, wonderfully diverse and funny characters, imaginative locations, a rich story line and heartfelt characters. Quite an achievement to have pixels steal your heart this way.
Wounds
Bartender finds distrubing images on a telephone left by a customer, starts seeing bugs and is chosen for a mysterious cult ritual
Wittenberg
06-09-2020

Mixed feelings
When slow burning is done wrong, it is just slow. Near the middle it manages to spark some interest, only to loose it again because the writers couldn't figure out how to tie the story elements together. It's pretty ok though, mainly because the performances and created amtosphere.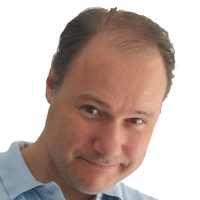 Wittenberg
27-07-2013

Triple A mediocrity
For a movie about zombies investing the world, people seeking shelter in save havens with high walls, and a hero finding a cure just in time, this one is very good.
Wonder Woman
Wonder Woman decides to leave the secluded live with the amazones and help out in the human world war, thinking that war God Ares is behind it all
Wittenberg
27-02-2018

Better than other superhero movies but still not very exciting
I liked this better than most superhero movies. It looks crisp, some of the fighting is nicely choreographed and shot, characters are sort of likeable and it isn't as hysteric or over the top as the others. But like most superhero movies, it struggles to reach deeper or really leave an impression.
Wolverine, The
Wolverine visits an dying admirer in Japan, but gets caught up in evil plans (and ninja's)
Wittenberg
01-12-2013

Grumpiness in Japan
It's not bad, but it is let down by too many slow scenes, a constantly grumpy staring Wolverine (yes we get it, he is a lonesome tormented hero!) and a story that feels like you have seen it many times before.
Wolf of Wall Street, The
Fraudulent stock broker for whom the sky seems the limit eventually loses his family and fortune
RockmeNow
21-01-2014

Convincing view on Wall Street life to the extreme
Memorable movie that provides a surprising but convincing view on the extreme life style of the (hopefully) atypical stock broker Jordan Belfort. At times it is difficult not to like the main character, while at the same time feelings of disgust may surface as well. Worth the 3 hour watch!
Witcher, The
Man with witch mutations roams the land for work, but then destiny crosses his path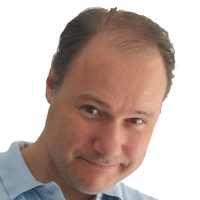 Wittenberg
26-01-2020

Different and diverse
I needed about two episodes to get into it, but then I really was enjoying the very diverse adventures, the interesting and colorful characters, the exciting fantasy world and the way the various characters started to cross each others paths. Or was I just mesmerized by Jennifer?
Witch (The VVitch), The
Exiled to live at the edge of a forest, a deeply religeous family is terrorized by a witch which causes them to turn on each other as well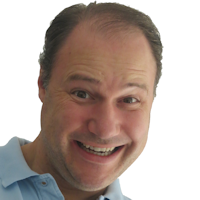 Wittenberg
02-08-2016

Effective through authenticity
It's not necessarily scary like jump scare horror, but the outstanding depiction of the Puritan life and language, together with restrained but terrifying witchcraft make for one of the better horrors of recent times.
Wind, The
On a desolate prairy, a woman starts seeing things when new neigbours arrive, but especially because of the endless winds haunting the fields
Wittenberg
26-04-2020

Good but very slow
Overall it is a fine, nicely shot and very moody mystery-horror. But I have to say it is taking the 'slow burning' up to rather extreme lengths, up until the point it almost it standing still and they somewhat loose the tension curve.
Wild
A woman goes on a hike to deal with her troubled past...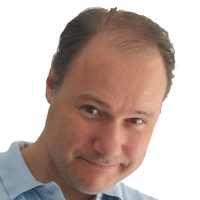 Wittenberg
24-04-2015

Honest and beautiful, but not profound
A sympathetic idea and story that is naturally acted and shot. It's all served in a simple, straightforward way, albeit at the cost of not quite nailing the deeper ends. I also didn't 'feel' the sheer length of this journey.
RockmeNow
23-01-2015

Let's go for a walk
Previous trauma, physical exhaustion, perseverance and overcoming ones past all blended into a nice movie portraying a woman on a serious hike. Also teaches you why you shouldn't buy shoes that are too small....
White Tiger
During WW2, in trying to deal with a mysterious Nazi tank, the Russian army turns to an equally mysterious tank driver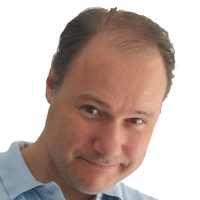 Wittenberg
24-01-2016

Good WW2 movie with a dash of mystery
An intense and sometimes gruesome looking WW2 flick that can be a bit slow at times, but compensates with a nice mixture of mystery, war, interesting characters and a diverging but well done ending.
White House Down
Terrorists take over White House and hunt down the president who is protected by a single security agent
Wittenberg
23-10-2013

Quality goes down too
Initially there is satisfactory Die-Hard-in-the-White-house vibe going on. But as it progresses, events become too ridiculous, cliched, tedious, patriotic and unfunny - making it tiresome to watch in the end. And then it commits suicide with slomo waving flag scene. Ugh.
Whiplash
Ambitious young jazz drummer is pushed over the edge by a conductor with extreme teaching practices
RockmeNow
01-02-2015

Is that blood on your drum kit?
Great acting and synergy in an overwhelming movie about ambition, musical craftmanship, perseverance, and achieving ones dreams. Must see, not only for musicians!
What We Do in the Shadows
Mockumentary about group of vampires trying to get by in daily life
Wittenberg
31-07-2015

Funny and unique
A sassy movie with a nice sense of humor a great atmosphere. Could have used some killer jokes though.
What Happened to Monday?
In a fascist single-child society, septuplet sisters have found a way to cheat the system. But for how long?
Wittenberg
12-05-2019

Gimmicky
While original and somewhat amusing, I found it mostly gimmicky. The sisters are simplified and overacted stereotypes like the 'tough sporty jog', the 'posh' and 'smart computer nerd' (with glasses, a cap and long sleeves of course!) but without emotional connection to any of them.
We're the Millers
Smalltime drugdealer assembles a fake family as a coverup during a drug transfer in mexico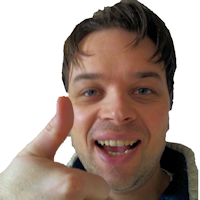 RockmeNow
06-01-2014

Easy-going uncomplicated comedy
Original jokes, more than the occasional laugh, and Jennifer Anniston doing lap dances, what else could you possibly want from a movie nowadays?
Wittenberg
20-12-2013

A feelgood wih a bite
Funny actors, deliciously embarrassing moments and some wicked jokes easily lift this feelgood movie above average.
Water Man, The
Boy travels into the woods to find the mysterious Water Man, for he may hold the key to healing his sick mother
Wittenberg
26-08-2021

Pleasant and intimate modern fairytale
A pleasant modern day fairlytale with an intimate atmosphere and performances. Much more refined than big blockbusters, and the sickness is brought without sugarcoating. It's just that the twist at the end, although I can see the point of it, was somewhat abrupt and left me slightly unfulfilled.
Warcraft
A fantasyworld at peace is suddenly invaded by violent beasts coming through a portal
Wittenberg
11-10-2016

Surprisingly mature, but still a slightly distant game world
Pleasantly surprised by the quality of the characters, looks and various memorable scenes, and the way that things have a mature quality to them.. But you still may feel like you're thrown in a world you do not know, making it hard to connect with it, or be immersed by it.
War for the Planet of the Apes
Failing to live a retreated live in the woods, the apes seek revenge after humans kill one of them too many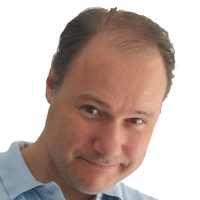 Wittenberg
16-02-2018

Not as good as the preceeding parts, but still fine
It is dark and slightly depressing, it is kind of slow at times and the music sounded simplistic and almost unfinished to me. So all in all less successful than the previous parts. But there's still heaps of impressive and sympathetic apes working together and fighting intense encounters.
Wandering Earth, The
Earth is equiped with huge thrusters to fly it to a new habitable galaxy, but the journey knows many dangers
Wittenberg
05-05-2019

The Chinese are starting to copy the wrong things
I can appreciate huge production values as well as the story, but the execution is chaotic, at times incomprehensible and sadly felt like the Chinese are now emulating the wrong Hollywood kitsch and cliches. It felt like a Chinese Armageddon clone.
walk among the tombstones, A
Private detective searching for a bunch of sickos mutilating and killing the loved ones of drug dealers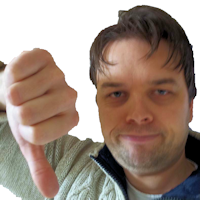 RockmeNow
24-07-2015

Another movie with Liam Neeson, definitely not one of his best
I am still wondering what the writers were thinking, as well as Liam Neeson reading the script. Watching a goldfish in a fish tank for 114 minutes must be more exciting than this...
Voyagers
Another shipment of space colonist, this time with childred bred specifically for this long journey. Will they keep it cool?
Wittenberg
21-05-2021

Perfectly fine but not so subtle group dynamics in space
It seems reasonable to deem it "Lord of the flies" in space, and I see no shame in it. I liked it. It's just that the emergence of the 'bad group' seemed forced and rushed. It would have been more interesting if they had genuine and reasonable different views instead of just being jerks.
Vivarium
Couple do a house sighting of a strange sterile house in a neigbourhoud where everything seems the same.. and then can't seem to leave the place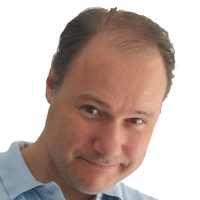 Wittenberg
23-05-2020

Refreshingly and pleasantly weird
Sometimes non-standard oddball movies that do something different, mysterious, bizarre and thought- provoking are just so refreshing and satisfying. Like this one.
Visit, The
Brother and sister document their first a visit to their grandparents. Including what happens with them after 21:30.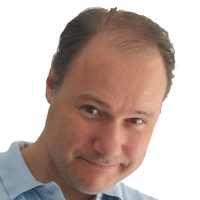 Wittenberg
29-05-2016

Evolves into something good
What starts of somewhat doubtfully as yet more mockumentary by cute rapping teenagers, gradually evolves into a rather dark, vile, nasty and scary movie indeed. It's slow pacing and lack of gore/fx only make it stronger.
Videodrome
In a search for something new for an adult channel, the proucers finds out about what appear to be mysterious snuff movies.
Wittenberg
16-08-2017

A fine dose of Cronenberg, but he did better later on
It has the the signature Cronenberg oddities and a sense of irresistible filth to it. But it feels kind of old, clumsy and slow by today's standards. Some of the imagery in this movie came back in later work that I found more complete and better executed.
Veronica
Ouija board. Trouble.
Wittenberg
03-08-2018

Familair but with it's own sauce
Story wise it is familiar material, but the scares are quite subtle and less hysteric than usual. I liked the Spanish vibe on this and especially the three kids were great. But why it's hailed as one of the scariest movies ever made, I have no idea. The music sounds outdated and isn't helping.
Vanishing Waves
Science team tries to save a comatose patient by connecting her brain with that of a a healthy subject.
Wittenberg
10-09-2014

Kills it's darlings
Much to my regret, this movie kills most it's wonderful, imaginative and tasteful scenes, by endlessly dwelling in them. The unprofessional and unlikely science guy and his motivations are also a dissonant I wished they had left out. Too bad, as this had potential for becoming a mesmerizing gem.
Valerian and the City of a Thousand Planets
Valerian and Lauraline are asked to help save a giant space station, but discover a dark secret along the way
Wittenberg
08-08-2017

Beautifull, wonderfully sassy but utterly convoluted
For the first half I was able to just let the crazy bubbly actors and colorful nonsense be and enjoy the ride. But after she stuck her head in the jellyfish, he watched a strip show to gain access to a transformation suite, I got tired and bored of the endless barrage of convoluted STUFF going on.
Vacation
The Grisswold family offspring attemtps to reach Walleyworld yet again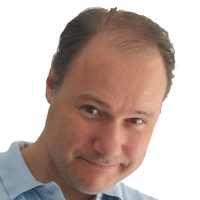 Wittenberg
27-12-2015

A pleasant, very funny surprise
Expecting this to be remotely entertaining at best, I found myself laughing out loud numerous times, which made me realize what a rarity such movies have become. A very funny movie with Applegate and and Helms showing they totally get the vacation-movie heritage and humor.
V/H/S: Viral
A bunch of unrelated horror fantasy stories, except that they all contain some amount of filming. Not necessarily on VHS though.
Wittenberg
05-07-2015

Messy
I'd like to think there is a deeper meaning behind the foul nastiness. But it felt like an unpleasant, loud and incoherent peak in some perverted minds' shock fantasies. 'Yeh so like there's skate dudes and then zombies come.' End of story. That parallel dimension thing was alright though.
V/H/S aka VHS
A collection of stories, glued together by a horry story, involving various videorecordings of horrific events .Though not all on VHS it seems.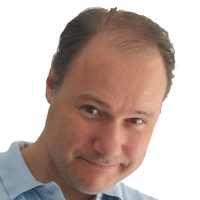 Wittenberg
17-12-2017

Loud noise but plenty to make up for it
The hard, restless cuts and loud music can be a bit much, but I did think they have a unique mood going on, there are enough memorable shock moments. And what really struck me was the natural and believable acting throughout, which made the entirely adolescent cast bearable for once.
V/H/S 2
Here's more bloody horror stories caught on tape
Wittenberg
03-03-2018

lacks inspiration
It sticks with the formula and delivers a healthy dose of blood and horror, but this time it felt less inspired and original. Some scenes started dwelling and had me going: get on with it! Also, the alien story was out of place and out of touch.
USS Indianapolis: Men of Courage
This ship went on a secret mission to deliver the atomatic bomb, but was sunk on the way back, leaving the few survivors in hellish waters
Wittenberg
26-02-2017

Overreached
This movie's overblown ambitions of doing war, drama, survival, courtroom and romance contrast sharply with bad fx, uninspired screenplay, half-baked actors and dodgy editing. I was bored watching those men get eaten by sharks, which can't be right!
Us
A family is assaulted in their vacation home by... themselves?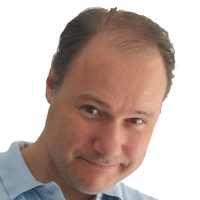 Wittenberg
26-03-2019

An interesting horror that is adequately scary
An original, gripping and quite tense horror movie that had me talking and pondering long after it was finished... which is a good thing that I find increasingly rare. I just thought that it felt short on being truly scary or under the skin, the way I thought it would be.
Upstream Color
Woman is force drugged some sort of maggot. From there on, you figure it out.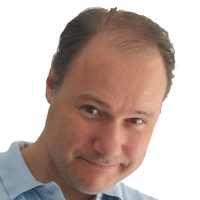 Wittenberg
24-10-2014

Unique experience if you're up for it
Confusing, strange and distant. But at the same time, by shutting the viewer completely out, you can just observe like a fly on the wall, and become intrigued in the process. Did I sound like I swallowed the maggot just there?
Upside Down
Two lovers, each on different but nearly touching planets with opposed gravities
Wittenberg
27-10-2013

West Side Story turned on it's head
It's a wonderful movie with a big heart, but the lovestory in it just doesn't quite reach the same level as the visuals and original ideas.
Upgrade
Man looses his wife and spine after a brutal accident and assault. An implant of a autonomous chip gives him control again, along with some new skills that come in handy for revenge.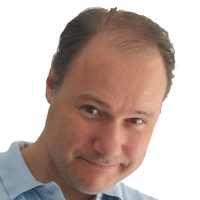 Wittenberg
12-05-2020

Cool man
A stylish, fresh movie with some very cool fighting scenes and a nice mix of sci-fi, action and some humor.
UP
Dredding a retirement home, an old man uses balloons to fly his home to South America for a longlost adventure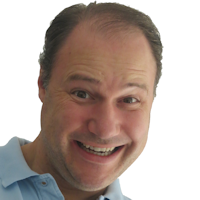 Wittenberg
12-05-2018

A Pixar Pinnacle
Only Pixar could have made a crazy, highly original story like this work so beautifully. It makes fun of the elderly yet respects them at the same time, it looks great and it features splendid music. A truly heartfelt gem and unique adventure.
Uninvited, The
After psychological treatment, a girl returns to the home where something terrible happened to her mother, and dad's new love interest has moved in as well.
Wittenberg
22-09-2018

Story is good, other aspects lacking
The horror elements play a supportive role to what is essentially a crime/mystery story, which I found a nice change. There is also an satisfying twist that I did not see coming. Unfortunately, the acting and lines felt superficial, and the lead actress' single-expression face isn't helping.
Unfriended
A single shot view of a computerscreen of a girl hanging out with friends on the web, when something dark from the past comes to haunt them
Wittenberg
04-09-2015

A novel and well executed horror idea
A bold idea that works surprisingly well and provided a unique scary movie. For sheer originality I wanted to rate this higher, but for that it would have needed more than these unappealing teen characters and a slightly more refined plot.
Underwater
People have to find their way up to the surface when something assaults and crumbles an underwater station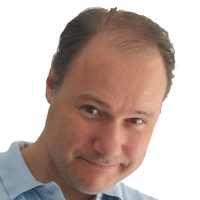 Wittenberg
27-04-2020

Not much new but still good underwater thrills
This was unexpectedly solid in fact. Not much wrong with the underwater and alien excitement at all. It is let down by the rather linear story with no real surprises, and looses an entire point for awful appearance of Stewart. God I wish she looked like she did in Camp X-ray in this.
Under the skin
Alien version of Scarlett Johannsson looking for men who will not live to tell about their close encounter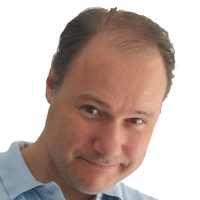 Wittenberg
09-11-2014

A pleasant mystery
The mystery of not quite getting what is going on really adds to suspense and intrigue and this stylish scifi. Low profile in an effective way, but the many long scenes can be a bit much at times.
RockmeNow
04-08-2014

Bit weird and unsettling, but nevertheless interesting and sensual
A must see for those interested in original alien movies, Scarlett Johansson, or both. Partially filmed with standard digital cameras, providing a successfull hidden camera experience. Visual effects from the eighties and creepy sounds throughout the movie provide the cherry on top.
Movies found: 699 | max movies per page: 50 | Showing: 1 - 50
Next