BoiledDown

.net




If everyone's a critic, then so are we!
Avatar
Humans try to plunder the planet Pandora for it's valuable minerals, but the native inhabitants will protect theplanet and their way of live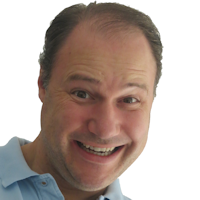 Wittenberg
27-12-2022

An epic mix
Like me, Cameron has a passion for nature, magical creatures, peace and harmony, but also likes hardcore scifi ships, mechs and guns fighting a macho testosterone war. Somehow it works together, in a beautiful, lively and stunning epic that also manages to connect emotionally.
Avatar: The Way of Water
When the evil skypeople return to Pandora, JakeSully and his family seek shelter amongst the water tribe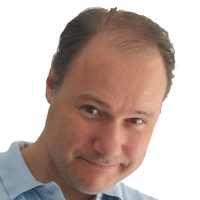 Wittenberg
30-12-2022

Too much of a good thing is still a good thing?
My predominant emotion was that it was too much. Too many magical animals, too much action, too much family values, too much Pandora, too much awe. Make no mistake though; This is still a huge achievement and a unrivaled spectacle that is a feast for the eyes and ears.
Avengers, The
Team of superhero's must save earth from an evil god with evil plans
Wittenberg
26-09-2013

Too super
A good-looking fun ride which radiates positive energy. But gees, with so many superpowers combined, a truly exciting confrontation with evil is out of the equation. It's also too plain silly to be really exciting.
Avengers: Age of Ultron
The Avengers are being attacked by a malicious computer intelligence as well as evil twins
Wittenberg
25-10-2015

Dull and utterly soulless comic mayhem
Eye-candy it may be, but my god this is flat as a pancake. I cared for no one, as none of the characters was scared of anything as they chatted their way through tiresome and over the top nonsense battles.
Avengers: Infinity War
All superheros must work together to prevent Thanos from getting his hands on stones (actually, getting stones in his hand) that will give him fearsome power
Wittenberg
05-01-2019

What a mash
In the beginning I really digged the grandiose atmosphere, the wisecracks and the beautiful visual style of each and every scene. But then more and more hero's join the fight, it just goes on and on and everyone's fighting and suddenly I was exhausted, disinterested, dozing off and done with this.
Away
Mum goes to Mars. Away from her family.
Wittenberg
08-11-2020

Soggy family drama with occasional space things
Don't get tricked into thinking this is a scifi adventure. This is a soap opera, featuring an insanely uncooperative and unprofessional crew, bitching and moaning and solving tedious problems like the water supply and the flue. Back on earth, there is slow nagging family drama and diseases. Ugh!
Babadook, The
Widow is trying to get by with her needy son when she also releases a shadowy presence in her house by reading a strange childrens book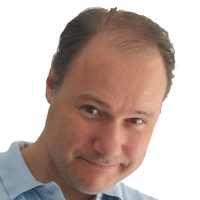 Wittenberg
02-02-2019

Succesful on multiple levels
Even more than the restrained and tasteful horror story, I was impressed by the suffocating and agonizing experience of watching her slide into insanity, due to sleep deprivation, desperation and social seclusion. It's sad, original, scary and intense. Bravo.
Bad Biology
Nymphomaniac with multiple clitori crosses path with a guy who's overgrown penis has a mind of it's own. Not porn. I think.
Wittenberg
22-08-2021

Weird filth that does what it wants and I commend them for it
This was sort of rebellious and liberating in a way, but perhaps that's just because I watched too many generic and formulaic Hollywood movies lately. Sure it is bad, trashy and bizarre, but somehow it doesn't care and I sort of enjoyed the audacity of it.
Bad Milo
When people agitate this man, a demon comes out of his ass and eats them. No Shit.
Wittenberg
03-01-2014

Naughty and pleasantly bizarre
but the constant rectal suffering could make you nauseous.
Bait
After a tsunami wave, a group of people get trapped in a flooded building with freaking sharks in the water
Wittenberg
15-11-2015

Amazingly ok
Amazingly, this movie takes its story rather serious, instead of trying to mock itself and attempting to get by with being an unpretentious B-movie. Even more amazingly, it indeed manages to be fairly entertaining and worthwhile. It's still a move a about sharks in the supermarket though!
Banquet, A
A mother tries to handle a daugther who, after a visit to the woods, no longer eats and feels she now has a higher purpose
Wittenberg
21-03-2022

A modest horror with it's own style, but a bit thin on substance
This is a nice, modest mystery with a dash of horror but nothing hysteric. The atmosphere is moody and the central theme of eating and food is lain out well. However, it is dangerously close to being rather uneventful, and can feel kind of improvised as it tries to reach the end.
Barbarian
When a girl arrives at her BnB, it is allready occupied. But that is just a prelude to the horror the house contains.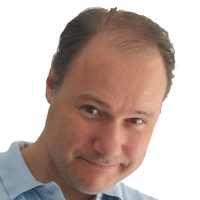 Wittenberg
18-12-2022

A tasty, fresh and creepy horror
A horror with a steady focus, that expertly cashes in on our native fear of dark hallways and is proud do things slightly different. I also like how they keep it fresh with introducing new characters and perspectives a couple of times throughout the movie.
Barbarouse Mexico
Several short and nasty horror stories. In Mexico.
Wittenberg
09-05-2023

Gritty but pointless
The atmosphere is different, and the stories have some fairly gritty and depressing stuff on offer. But all seemed to lack a clue or turn of events to liven things up. It's all "bad stuff happens, the end, next", which left a bit of an unfulfilled sensation.
Baskin
Turkish movie about a police squad ending up in a devilish mansion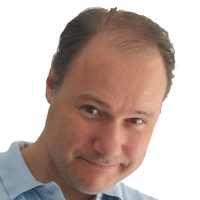 Wittenberg
02-04-2018

Original, effective and hellish
While the actors may not be very likable, at least their character are unique and distinct, and we are given the time to get to know them. The finale is truly hellish, the atmosphere is ominous and there's some interesting stuff going on in the time line as well.
Batman v Superman: Dawn of Justice
Batman hates Superman for the havoc he inflicted battling Zod, and Lex adds to the misery by creating another supevillain. And also...
Wittenberg
04-09-2016

Tiresome spectacle
A very well made, mostly good looking superhero epic that nevertheless failed to fully make an impression. It was exhaustively messy and cramped, incoherent and sort of depressing. I found Batman totally unlikable and his hatred towards Superman felt forced.
Battle Royal
A class of students are placed on an island, and the game is that only one survives
Wittenberg
12-05-2022

A bloodfest turned into snoozefest
I was curious because it was listed somewhere as a real shocker, but the gore is not that bad - less so than many splatter horrors around. Furthermore I don't think I will ever get used to Japanese overacting and drama. The scholars are boring, annoying and their contemplations uninteresting.
Beaver, The
Depressed man finds therapy by talking to himself using a beaver handpuppet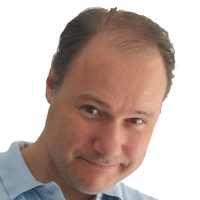 Wittenberg
25-02-2013

Can I say 'great' about this much depression?
Even the premise of this movie gets you depressed, but it was a fine piece of work - courtesy of the actors in this.
Beavis and Butt-Head Do the Universe
They get mistaken for drilling talents and are sent into space, causing havoc across space and it's dimensions
Wittenberg
01-08-2022

If you needed more of it, then this delivers
I for one missed these guys, and this movie simply delivers a generous portion of everything you love and hate about them, wrapped in a story that's reasonably fresh without ever drifting away from the essence.
Beneath
Some kids go on a rowing boat but there's a big fish in the water
Wittenberg
03-04-2021

Crap without a savior
All I tuned in for was annoying teenagers being eaten. And while that certainly is the case, this movie still manages to disappoint. It fails to latch on to any redeeming factor of such movies, like fun, gore, tension, great fx or jump scares. Nothing. Infuriating and totally unbelievable.
Benedetta
Nun in Monastry developes sexual feelings for another nun. And stigmata, too.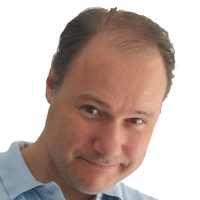 Wittenberg
25-12-2021

The mix works
Lesbians nuns would seem like a recipe for disaster, but I don't think it is. The mystery of her divinity and stigmata is interesting enough, the religious habits give it some weight, the supernatural elements give it some spice, and well - it can be sort of erotic. Interesting package deal.
Beyond Skyline
Group of people fighting a blue led alien invasion
Wittenberg
19-02-2021

Strange mixture
An unusual combination of reasonably high FX and production values, some unpretentious B movie actors and atmosphere don't even pretend to be anything else, and then a rather odd turn of events that takes the action to the jungle. Not a masterpiece by any means, but it entertains.
Beyond the Black Rainbow
I THINK it's about a woman in therapy in a secluded hypermodern (in the eighties at least) facility, trying to get out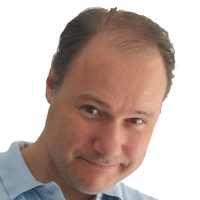 Wittenberg
13-06-2016

If you see it you might need therapy also
A weird ass trip of the first kind, in which you mostly have to figure out for yourself what to make of it as you are being sedated by the psychedelic colors and imagery. Its crawling pace is both a strength and weakness. Not for everyone, but I was quite hooked indeed.
BFG, The
Girl befriends a giant and helps him to get his live back on track
Wittenberg
19-08-2016

Lovingly made but not immersing
I hate to be negative about this lovingly-put-together and fine looking movie with plenty of good moments, but ultimately it failed to grab my full attention and made me sleepy-eyed because of a lack of tension and the long dialogues.
Big Hero 6
Talented young inventor must befriend (and upgrade) a clumpsy medical robot in order to save the world from his own invention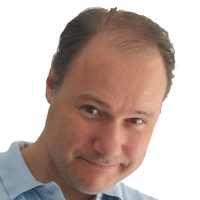 Wittenberg
26-12-2016

Excellent
A fantastic animation that is spot on with exiting action, great visuals, humor and it is not afraid to reach some deeper emotions as well.
Billy Lynn's Long Halftime Walk
Decorated Iraq soldier relives his experiences, and contemplates going back there, all during a honouring appearance in football game show
Wittenberg
14-05-2017

Lacks in too many areas to make it work
The alternating scenes of war and hollow mass entertainment could and should have generated interesting contrast, but I found it too unfocused in what it was trying to say, it lacked style, dialogue was lengthy and some themes, like the negotiations for the movie salary were uninteresting to me.
Bird Box
Woman tries to bring two kids to a save haven in a world overrun by a suicide pandamonium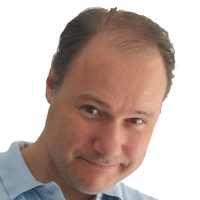 Wittenberg
02-01-2019

Original and exhilarating
My goodness: a highly original (not withstanding the similar 'The Happening'), strongly acted and nail-biting movie that is very well put together. Those are not easy to come by these days. It once again shows the strength of NOT showing or explaining everything and anything.
Birdman
A former action film hero wants to be recognised as serious actor in his own broadway play, meanwhile his world seems to be falling apart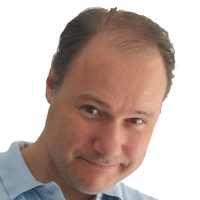 Wittenberg
19-06-2016

Quiet something
A unique movie displaying a wealth of class-A acting by the entire cast, together with amazing camerawork literally floating through the clever script, backup up a great musical score.
RockmeNow
02-02-2015

Surrealistic flight with the birdman
This movie balances on the ambiguous line between arthouse and mainstream films. Surrealistic and flatout weird at times, but also insightfull, captivating and refreshing. I enjoyed this movie, to my own surprise :)
Black Sea
Sacked submarine pilot gathers team to find golden treasure on the bottom of the Black Sea
Wittenberg
13-12-2015

Somewhat exciting but slightly shallow
With both paranoia and claustrophobia in the same story, it should have gone overdrive in nail-biting tension. But it feels a bit forced and sluggish, so we're left with a fair submarine movie with a couple of exciting scenes.
Black Swan
Ballet dancer pushed over the edge to portray the black Swan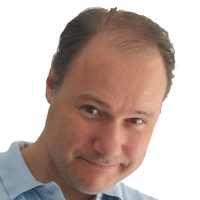 Wittenberg
28-12-2021

Slightly overated but still good
A dark movie that offers some acting fireworks and I loved how the insanity and hallucinations slowly creep in. However, I cannot back up the the high appraisal it received entirely; for that I would have needed it to go deeper, further and darker.
Blackhat
In order to combat cyber assaults on a powerplant and the stockmarket, the FBI calls in the help of an incarcerated superhacker
Wittenberg
02-08-2016

Nicely shot nonsense
It looks and sounds slick, but it is ruined by a lazy, romanticized and dumped-down Hollywood view of 'hacking' and a miscasted pretty boy as a hacker. Also, the hacker apparently was allowed to engage in FBI activities like shooting, fighting and pursuit. Preposterous.
Blade Runner 2049
A more advanced android hunts down the older models, finding out things he wasn't supposed to along the way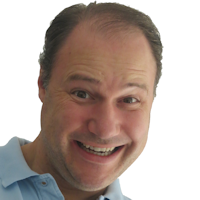 Wittenberg
26-11-2017

Ladies and gentlemen: a sequel that's better than the original
It's got the same visual style but vastly more beautiful and elaborate. It's got the same synth-music but it is thicker and more intense. It's still a slow mover but more engrossing while doing so. It's got similar story elements but it's deeper. So like, it's better!
Blade Runner: Final Cut
Blade Runner is an agent hunting down hard to spot rogue androids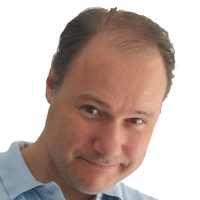 Wittenberg
15-11-2017

A classic that is a little too slow for it's own good
A moody and stylish scifi movie that defined the standard for shaping futuristic dark cities and matched it with a great soundtrack. I like how it takes time for everything, including people simply going from A to B, but near the end the slow pacing isn't quite rewarded by the underwhelming climax.
Blair Witch (2016)
Armed with 7 million camera's, a brother sets of to find his sister who disappeard in the cursed woods
Wittenberg
09-07-2017

The formula is still scary, but you start to look through it
This felt scary but over-familiar, and the realism achieved by the found footage started to feel very unrealistic instead. I mean who the hell carries this many cameras and shoots this much at these insane moment? Kudos though, for some of the actors enacting deep deep fear in the finale.
Blodtur a.k.a. Bloodride
A couple of short horror stories from Norway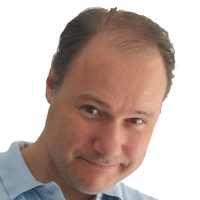 Wittenberg
05-04-2023

Quite unique and fun, not really scary though
While I would have liked these to be more gory and/or scary, I found the first 4 very amusing and fresh spooky tales, with some clever and inspired stories. The final two a bit less so.
Blonde
The (miserable) live of Marilyn Monroe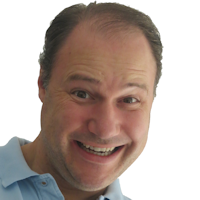 Wittenberg
27-01-2023

Beautiful bad trip
I was not particularly interest in her backstory, and expected a long biography with loud fifties music to claim authenticity. Instead, this turned out a highly artistic, dreamy and beautiful bad trip that I found very gripping and mesmerizing. Suitable for non-fans.
Bloodshot
Soldier and his wife are killed, but he is revived with superpowers so he gets to take revenge
Wittenberg
03-01-2021

Lacks characters to make it work
With a few layers and twists on offer, the story is more interesting than I feared it would be, and I counted two pretty decent action scenes. But the one dimensional characters, of whom none is really likable, and the borderline B_movie vibe, make it hard to care about any of it.
Blue is the Warmest Color (La Vie d'Adèle)
Girl becomes lesbian
Wittenberg
21-02-2016

Beautiful but too long and too slow
You have to admire how the gorgeous lead actrices carry this story with beautifully authentic acting. But everything takes so freaking long in this movie, everything is so spread out that in the end even the intimate love scenes started to bore me.
Blue Jasmine
Woman becomes emotionally unstable after her wealthy, cheating and fraudulent husband goes to prison, but tries to get on with her life anyway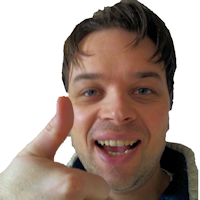 RockmeNow
17-03-2014

Typical Woody Allen movie?
I heard rumours that some Woody Allen movies are actually not that bad. This certainly is a movie aimed at character building and slow story telling, but nevertheless kept me interested till the last scene. Eventually, I even felt sorry for the main character, played by Cate Blanchett.
Bodies Bodies Bodies
Teens play a murder game in a desolate house all for themselves. Not before long, shit turns real and paranoia reaches extremes
Wittenberg
01-05-2023

Pretty cool contemporary whoddunit
The prospect of watching superhip Tiktok kids yelling stuff like ghosting and gaslighting while screaming and running through the house was not appealing to me. But I gotta say, these actors portray some pretty intense characters, adding to pretty intense, contemporary whodunnit film.
Bokeh
Two lovers on a vaction in Iceland one day wake up to find they're all alone
Wittenberg
09-12-2017

Sympathetic and pretty, but runs out of fuel
Starts of fine with beautiful shots of Iceland, moody music, sympathetic actors and by keeping everything small and intimate. But gradually, the 'pretty scenes with music' start to feel like pointless fillers, and I think it tried to say something religious but I am not sure what.
Bone Tomahawk
Cowboys go on a mission to rescue fellow-cowboys who were kidnapped by brutal Indians
Wittenberg
10-05-2023

Served straight up, which is both good and bad
I was lured into this reading somewhere that it was a cross between western and horror. Wrongly so, because it really is a western with perhaps some gore at the end. It was okay; very linear, straightforward story with no window dressing. This made it pure and natural, but not really exciting.
Book of Boba Fett, The
Boba is now a mayor
Wittenberg
10-09-2022

As if the plot wasn't bad enough
I just don't get it. You take the iconic Boba and turn him into a mayor, running the town as a good guy? Who asked for this? The series are also painfully slow, have awful action scenes, feel like an unfunny children show and made us glad it was over. Fail.
boxtrolls, The
Bunch of trolls living in boxes and causing mayhem, are hunted and captured by an evil man. A boy who grew up among the trolls tries to save them...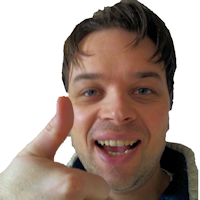 RockmeNow
20-01-2015

Slightly sinister animation movie
A nicely animated movie with some anticipated twists in the plot every now and then. Somehow I wasn't completely pulled in by the story, but an enjoyable watch anyway.
Boyhood
Movie portraying the ups and downs in the life of Mason and his family between his 5th and 18th year
RockmeNow
20-01-2015

There are many good reasons why this movie is nominated for the Oscars
I was suprised by the excellent casting and makeup artists that convincingly managed to make the characters look older during the movie, until I realised (read somewhere) that it was filmed with the same cast over a 12 year period. Great acting and empathetic presentation of the targeted zeitgeist.
Brain Dead / Dead Alive
An exotic rat bite turn the dead into zombies. An dorky man and his girlfriend fight them with all their might.
Wittenberg
27-08-2017

A classic, but has lost some impact over the years
It reached new levels of splatter-gore when it came out, and it still is quite a bloodbath today. The humorous tone helps to make the somewhat campy effects acceptable, but prevents it from becoming really scary or gross.
Brand New Cherry Flavor
Young movie director has her movie stolen in Hollywood, so she asks a witch to help her take revenge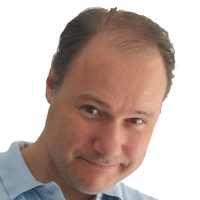 Wittenberg
22-11-2021

A remarkable and bold series that features quite a few novelties
A bit filthy and bizarre, somewhat reminiscent of Lynch/Cronenberg weirdness and I like it. It walks a remarkable line between strange humor (puking live kittens?) and gory violence. I also like the modern day approach to witches and witchcraft.
Bright
Against his will, a cop gets assigned an Orc as his partner, with whom he will go through a long, dangerous night
Wittenberg
04-08-2018

A not entirely succesfull mixture
It's an interesting idea to, without explanation, simply put orcs and elves among people and base the story on that. But everyone's so chagrined, no one's really likable and the atmosphere is very grim, whereas orcs as basketball gang members and the elves were kind of childish to me.
Brightburn
In superman fashion, a couple adopt a child that came falling from the sky. But what are his powers, how good is he?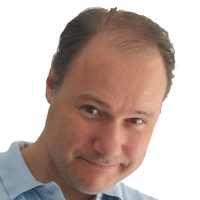 Wittenberg
04-03-2020

I quite liked this
This worked remarkably well. It uses the superman foundation but takes it a whole new direction with tasteful suspense, some horror, some scifi and nice characters whilst still keeping it compact and intimate.
Brothers Grimsby, The
Lowlife british scumbag finds his long lost brother, and gets involved in his MI6 spy job along the way
Wittenberg
11-12-2016

Unprecentented vulgarities are not enough
Some of the scenes are so unbearably low and vulgar that in itself they could have given this movie some sort of cult status. Unfortunately, the lame action and humorless story surrounding is gets rid of that option.
Cabin in the Woods
Stereotype teens go into a stereotype cabin in the woods..... but something non-stereotype is lurking
Wittenberg
22-09-2013

Good idea with not much else going for it
Sure it gets points for originality. But this one idea is all they had, leaving us with a unscary movie we can only like because it's original.
Movies found: 915 | max movies per page: 50 | Showing: 81 - 130
Previous
Next