BoiledDown

.net




If everyone's a critic, then so are we!
Colossal
A woman finds that, at certain locations and moments, she is the monster invading Korea. That's right folks.
Wittenberg
11-11-2017

Great idea with little energy in it
The mad story is a joy and pleasantly stubborn. Execution and actors were fine, there just was something very low-energy about it all, that prevented it from becoming as great as the idea itself. The biggest surprise for me was actually the intense acting displayed by Jason Sudeikis.
Coma
Man wakes up in a comatose world, consisting only of chunks of memories... and malicious beings that hunt for him and other like him
Wittenberg
30-05-2021

Boredom in a spectacular world of ideas
One of the coolest and original ideas I've seen in a while, and it looks as cool as the idea itself is. It is therefore all the more frustrating and disappointing that I kept falling asleep. I am guessing it's the boring, over-simplified characters and the vague, pointless missions they set out for.
Conjuring, The
How to get rid of a bad demon....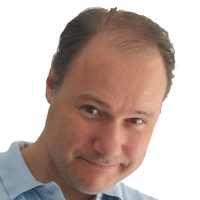 Wittenberg
04-01-2015

Genuinely scary and expertly done
A really scary movie with agonizing tension built-up courtesy of great camerawork, a slow but deadly script and effective and sober use of sounds. I'd say it was a bit too long though. The finale is suitably terrifying, but by then I felt a bit saturated.
RockmeNow
23-12-2013

One hell of a scary movie!
An excellent adaptation of the standard "creepy demon in a house" plot, that will scare the **** out of you. Sound effects and background music perfectly add to the suspense..
Conjuring 2, The
A haunted house, based on a true story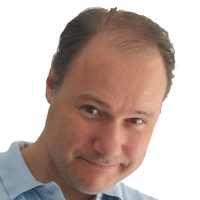 Wittenberg
30-01-2017

Very fine horror that is just a bit too long
A good horror that impress with plenty of scares accentuated by great camerawork, and refrains from too much cheap jump scares. Like it's predecessor though, I thought it went on for too long so my 'get scared' supply ran out and I was just taking it in. Too bad.
Contagion
A viral oubreak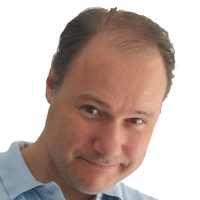 Wittenberg
24-02-2013

Succesfully dark
Has a realtime, stressed feeling throughout which makes it upsetting and eerie.
Cosmopolis
During his limo ride to get a haircut, a wealthy financial has conversations (?) with people he meets along the way.
Wittenberg
12-01-2014

Mindbending by chit chat
I was mad at this movie, for its pretentious, incomprehensible and endless bull (or poetry, you decide). I think I fell asleep twice. Then, the next day, I couldn't wait to see how it ended. It's a mindfuck alright.
Cottage Country
When an idiot brother is about to ruin a romatic weekend of two lovers, one bloody accident leads to another
Wittenberg
30-12-2013

A naughtly mixture of humor and bloody murder
Successfully plays out comedy and murder throughout the movie in an unusual but successful cocktail.
Couples Retreat
Couples agree to go to a discounted paradise vacation, not realizing relationship therapy is part of the package
Wittenberg
14-02-2016

Predictably average
Besides a colorful tropical scenery and a couple of laughs, this one has only average and mostly predictable jokes and the inevitable moral ending to offer.
Crimes of the Future
In a painless future, a couple performs live operations as an artform and are asked to operate a very special case. He also has strange new organs growing inside of him, by the way.
Wittenberg
15-06-2022

Appealing forbidden fruit, but did not fill me up
I dig this strange word, including the body horror and filth, simply as break from the mainstream. But I did not find it really engaging. Perhaps because we are simply thrown into the weirdness without a narrative, but more importantly the characters themselves seemed apathetic about it too.
Crimson Peak
Woman marries a man who brings her to his spooky mansion, where she finds out what a ghost in her childhood tried to warn her for
Wittenberg
10-04-2016

The good bits are mostly a side dish
With almost every scene a piece of art, this is quiet a looker. The ghost scenes were great too. But the story holding it together is mostly a costume drama of love, crime and passion, which I found quite slow and pale by comparison. I really liked Jessica Chastain's performance, though
Croods, The
Caveman family must explore new grounds in order to survive
Wittenberg
30-12-2013

Great prehistoric graphics and fun
Not overly successful in setting up characters you start to love, but beautifully rendered, quite exciting and good for a few laughs. I deduction half a point because it failed to make a lasting impression on my kids.
Cruela
How Cruela de Vil, you know the villain from 101 dalmatians, came to be
Wittenberg
03-10-2021

Well made, just not much in here for me personally
This was received well and praised highly, and I can see the well made and well told story in it. Personally, I was hoping for it to be a bit more vile, more shock, more magic and a lot less about fashion. It has a bit of a happy musical vibe that is not my cup of tea.
Cryptozoo
Animation about a zoo housing cryptoid creatures, bad people that want them dead and good people trying ot protect them
Wittenberg
29-10-2021

Great for it's uniqeness, but utlimately a flawed trip
I wanted to like this more, with it's bold ideas, pleasantly strange story and willful drawings. I can see how people describe it as beautiful, but I could also make the case that it can look pretty crude an amateuristic at times. Everyone also seems a bit high and slow, making me sleepy eyed.
Cure for Wellness, A
Businessman is sent to retrieve a colleague from a mysterious and remote mental institute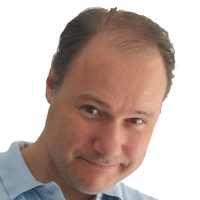 Wittenberg
11-11-2017

Pretty mystery
Not the full-on horror movie the trailers would have you believe, but more a mystery with supernatural elements. I quite liked it. It has beautiful imagery and the unfolding mystery kept me interested all the way.
Curvature
A timemachine forces a woman to stop her other self, who has already used it, from committing a murder
Wittenberg
27-01-2019

Too flawed to make the story come alive
I am a sucker for awesome stories like these, that have the deep low synth tones as a soundtrack, like this one, even if they are made with limited resources... like this one. But it is very minimal indeed, with slow pacing and unconvincing acting, making me bored rather than intrigued.
Cycle
Astronaut (?) wakes up in a place and needs to find a way out before a fog runs over it.
Wittenberg
21-05-2022

Fascinating AND yawn inducing
This could have been a bomb, with it's absolutely unconventional and puzzling story, trippy scenery and remarkable animation that I took for real footage. Unfortunately, many scenes and conversations are way too long, vague and boring, and without a clue on what's going I had to fight to stay awake.
Da Vinci Code, The
Historian gets involved in relic hunt and cat and mouse game involving dark religious groups trying to cover up our past
RockmeNow
30-12-2014

I liked the book slightly more
Shallow movie with un unconvincing chain of events and rather lame acting. Some nice cinematic shots every now and then, but not enough to keep a serious critic like myself happy ;)
Wittenberg
30-12-2014

Too far fetched
Some might enjoy this modern puzzle into ancient symbols, but I found it hard to buy into the endless array of plot conveniences and over smart people constantly being at the right time and place to solve the next far fetched piece of the over elaborate puzzle.
Dallas buyers club, The
A macho man with hiv (illegally) starts selling alternative medication to help fellow hiv sufferers
RockmeNow
29-01-2014

And the oscar for actor in a leading role goes to....
Great indepth acting by McConaughey (who apparently also did some serious preparation by not eating much during the preceding year) , in a compelling movie based on a true story. Oscar winning material!
Danger Close
Australian soliders fight for their lives in Vietman during the battle for Long Tan
Wittenberg
27-04-2021

A good war movie that's missing out on some areas
I am always reluctant to complain when a movie sets out to depict and respect true war events, but while it certainly is and engrossing and genuine movie, some part of it felt of. Unlikely dialogue, oddly undisciplined soldiers and a major who's personality is allover the place.
Dante's Inferno
Animation about Dante who ventures into hell to get back his wife
Wittenberg
14-10-2020

Nice hell
The movie delivers quite chilling and imaginative visions of hell, and the biblical and historical references give it intelligence and depth. However [SPOILER], the fact the Dante just hacks his way through any and all kinds of demons without ever getting into real trouble means it lacked tension.
Dark
Inhabitants of a small German town get entangled in time paradoxes spanning generations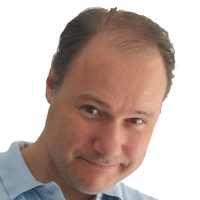 Wittenberg
07-03-2021

Deep and interesting, but it's darlings start to annoy
A profound series with a unique atmosphere and just enough lifelines to help you through the complexity. Problems: It dwells badly in the same concepts and 'darlings', the characters communicate in an unacceptably vague way, and everyone seems to have just one overacted facial expression.
Dark and the Wicked, The
Brother and sister visit their parents as the father is on his deadbed, and their mother is overcome by a dark presence in the house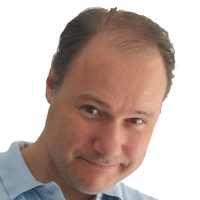 Wittenberg
28-06-2022

Refinened horror that mixes several discomforts but remains subtle
A refined, slow and uncomfortable movie that blends the horror with the dread of disease, the feeling of being unable to leave and helplessness. I thought it was really good watching it, but did notice it fading from my memory pretty fast afterwards - usually caused by a lack of standout moments.
Dark City
Man wakes up in a city where the sun never seems to shine, is suspect of murder and he is hunted down by mysterious men
Wittenberg
05-02-2022

A decent sci-fi-noire puzzler, but without real impact
The blend of film noir, sci-fi and mystery is my cup of tea, and I did enjoy it. But it also felt dated, it never was really scary or intense, and there was something almost childish and artificial about it. It somehow struck me as a clip they play to set the mood for a roller-coaster ride.
Dark Cloud
Traumatized girl gets experimental therapy by being secluded in a house run by an artificial intelligence
Wittenberg
31-07-2022

Too tedious and uneventful
The story is familiar, but one that always seems open for a new interpretation, and it's a story that can work just fine with limited budget like this movie. Unfortunate, it failed. It is mostly tedious, slow and uneventful, and lacks the philosophical or technological wit to make it deep.
Dark Shadows
Vampire wakes up in the seventies and sets out to bring back wealth to the family offspring
Wittenberg
30-12-2013

Surprisingly boring
Despite colorful characters and a potentially funny story, this movie is remarkably boring, and the Tim Burtonesque overacting and pacing got on my nerves here. Partially saved by a delightful Eva Green and a reasonable climax.
Dark skies
Family is being visited by aliens
Wittenberg
19-05-2013

Greys don't have much to say
Some good scares and performances. But this movie is so loyal to the alien-visitors handbook that is struggling to fill up the time, resulting in loads of pointless scenes and an anticlimax.
Dark Song, A
Grieving woman isolates hersef with an expert to perform a dark ritual so she may see her diseased son one more time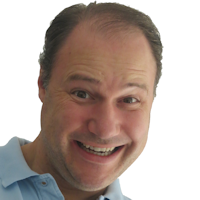 Wittenberg
05-02-2022

Elevated and unique horror
I love the concept of how they are real, fallible human beings meticulously trying to get this ritual to work over the course of weeks, getting more frustrated, breakable and delusional in the process. The supernatural elements are subtle and open to interpretation. Fantastic.
Dark Space
Teenagers boost the spaceship taking them to a party planet, but in doing so they end up on a hostile planet where evil lurks.
Wittenberg
29-11-2014

A different writer please
I could have sympathized with this for some reasonable effects and designs, good intentions and the cute Saitek joystick prop. But they made it sheer impossible to do so, with appalling dialogue, hopeless characters and a world record amount of creature-flashes-by-the-screen-with-loud-sound scares.
Darkest Hour, The
Teenagers must make it through an alien invasion in moscow
Wittenberg
27-08-2013

A floating light can only be so scary
The abandoned streets of Moscow looked great. But the jumpy characters, the goofy people they meet along the way, and the unscary lights just don't have what it takes.
Dawn of the Planet of the Apes
Human survivors of a global virus outbrake need access to a dam, but this is the realm of the apes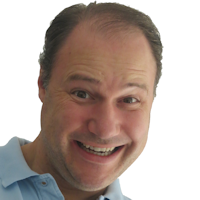 Wittenberg
31-07-2014

Strong and proud
This movie is like the apes in it: strong, proud, majestic, thrilling and mystical. Very well balanced stuff. My only gripe is that the apes started talking too much with needlessly accurate grammar. The little words and hand signs were more impressive.
De Slag om de Schelde
On how the allies regained control of the Dutch Schelde during world war 2, a crucial supply route to Antwerpen harbour
Wittenberg
01-07-2021

Decent for sure, but somehow didn't really land
I quite like how it is built around more personal and intimate stories of several people involved, and was impressed by the glider footage. However, it suffers a bit from the "we have just a few sets and locations" sensation of smallness, and somehow it didn't really pack a punch emotionally.
Dead Center, The
Psychiatrist treates a patient that has risen from the dead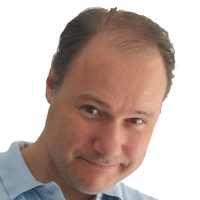 Wittenberg
14-06-2021

An unpleasant surprise
Morgue-scenes, already my weakspot! But this movies doesn't solely rely on their creepy atmosphere. It has an intelligent, well constructed uncanny atmosphere throughout, and I love the natural acting and believable hospital atmosphere that was created. It really elevates the story.
Dead Pool
Dead Pool is off to avenge his creator (sure the superhero skills are cool but what it did to his skin, not so much)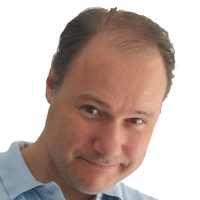 Wittenberg
20-11-2016

Refreshingly nasty
With his bad mouth, self awareness, humor and ultra cool action scenes, Dead Pool is a breath of fresh air amidst his unbearably boring Marvel colleagues. Story wise, it could step up a bit though as that felt shallow and plain.
Dead Space: Downfall
Animation based on the video games, in which a spaceship salvages an alien relic from a planet, after which horrible things happen
Wittenberg
28-06-2022

A quick fix of dead space terror but not much else
Fairly competent as a gung-ho heavy duty space zombie action animation, wisely not holding back in blood and guts, but ultimately lacking in depth, truly memorable moments or interesting characters.
Deadpool 2
Deadpool looses his wife and wants to protect some kid
Wittenberg
15-10-2019

Lacks substance, just gags
The cynical nature of Deadpool and the kitsch, over-elaborate fighting scenes are the real aces of this movie, but after a while it gets exhausting and overdone, and with only a rather vague and messy story to fall back on I found myself strangely bored for the amount of stuff that goes on.
Death Note
Dude finds a book in which he can write down the name of people he wants dead. And it works too.
Wittenberg
14-09-2020

Somewhat refreshing but not quite terrifying
Never seen the manga it was based on, so I can't comment on that. I thought it was a reasonably fresh horror with some new ideas and twists that make it worthwhile, but the atmosphere was not menacing or scary; It was reminiscent of the Gremlins and Critters-style 'fun' horror, suitable for minors.
Death Valley
Contractors are hired to rescue a scientist from a secret lab in a forest where horrible alien experiments took place
Wittenberg
20-12-2021

Uninspired and stolen
A drab and shameless collage of stuff we have seen a million times before, delivered by subpar actors doing annoying characters.
Deathgasm
Outcasted and bored metalheads play a song that summons evil
Wittenberg
12-06-2022

Go harder
I liked the idea of making the foul subjects of metal come alive, but unfortunately this movie offers only some lukewarm gags and horrors. And despite all the effort, there still is something unmetal about it - like they didn't dare to venture into the actual macabre subjects of some of these bands.
Deep House, The
Couple tries to score youtube visitors with a movie about a submerged house. But when they dive into it, stuff happens.
Wittenberg
13-02-2022

Unable to cash in on the fantastic concept and visuals
This is an awesome idea and the underwater footage looks fantastic and bone chilling, and must have been tricky to film. It is almost incomprehensible that they still managed to make this NOT scary - but the banal horror story and robotic underwater conversations did the trick. A rewrite, please.
Deep Ones, The
Couple rents a place by the sea, but the strange hosts soon drag them into strange rituals involving some sea entity (Cthulhu!)
Wittenberg
28-07-2021

Not scary, but perhaps that wasn't the point. An ode to horror?
Acting and camera work is so clunky that it sometimes feels like you're watching porn. But when I also heard the 50's classic 'whistle' mystery music style I began to suspect they were aiming for a certain atmosphere. It sort of works: it's campy and entertaining. But scary or intense, it is not
Deliver Us From Evil
Heavy handed cop finds himself involved in a paranormal case leading up to exorcism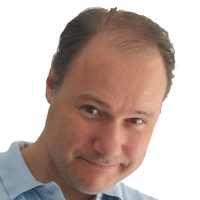 Wittenberg
02-10-2016

Nicely done crime/horror movie
A rather solid movie with good acting, great badass characters, and a gloomy en dark atmosphere reminiscent of Seven.
Demonic
Woman is asked to communicate with her comatose mother in a 'simulation', but awakens demonic evil in doing so
Wittenberg
31-10-2021

Fresh, but should have been better
It's a nifty combination of tech, occult and horror and I liked it. It's just unfortunate that it failed to really make an impression or become really scary. Like the story required some more twists and layers, and should have 'aged' more before making the movie.
Despicable me 3
Despite setbacks, Gru is trying hard not to go back into crime. But then he finds out he has a brother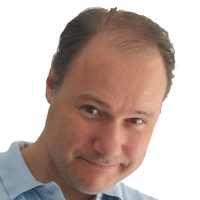 Wittenberg
14-07-2017

Full of good things
It was quite heavy on sub stories and plots, risking convolution and hysteria. But luckily it manages to stay on the good side of things, keeping everything on rails and delivering colorful, whack fun and expanding on the franchise's unique humor, graphics and (80s!) vibe.
Destroyer
Worn out, dead tired female detective is haunted by a criminal from her past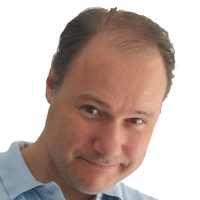 Wittenberg
21-08-2019

Looks and feels unique
I didn't want to keep dwelling in the extraordinary make up and looks of Kidman, but it is so powerful that it radiates onto everything in the movie, lifting it to an intense, hot and muggy experience.
Device, The
Two sisters (and a douche) retreat to a sumercabin to overcome past trauma. But what they find only brings them extraterrestial misery.
Wittenberg
04-02-2015

It's plain bad
There are a lot of things wrong with this amateuristic scifi horror. Like the cheesy aliens and the many awkward overlong chat scenes. But the completely misleading, non-representative poster artwork is really criminal. Tssssk!
Devilman Crybaby
A dude can turn into a devil without becoming evil, which gives him the powers to save the world from demons taking over.
Wittenberg
31-07-2020

Intriguing oddball
A really odd manga that is wrong for many reasons, and had me wondering why I was watching it several times. But the strange turned into intrigue, and kept me curious enough to watch all of it - which was rewarded by a tasty finale.
Die Brucke - Bernhard Wicki (1959)
There can't be enough anti-war movies
hente
10-10-2013

Armed conflict can infect us all
I saw this movie half a century ago and it is still impressive even without the usual mass scenes and shoot-outs. Make sure you watch the original version by director Wicki and not the later re-make with the same title.
Die Hard
Evil people hijack a skycraper with everyone it, but they didn't take into account one brave cop making a stand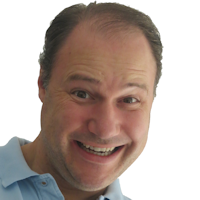 Wittenberg
13-03-2018

Still awesome
Still an immensely enjoyable and exciting action movie that set a standard with style, action and humor that has never really been surpassed.
Die Hard 2
This time our hero gets caught up in the hostile take-over of an entire airport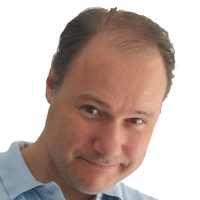 Wittenberg
14-03-2018

A worthy succesor
I guess it would never have been able to top the original, but I commend them for getting close and successfully prolonging the same action, humor and on-man-army formula. It's all just a bit less snappy.
Discovery, The
When an afterlife is scientifically proven, suicide becomes rampant because people try to get there
Wittenberg
10-06-2017

Not all I hoped, bit I still liked it
Part of me wished it was more about the discovery itself, part of me wished it was deeper en creepier, but the rest of me was quite pleased with the sober, depressing and character based-approach that still manages to intrigue and serve a satisfying climax.
Movies found: 804 | max movies per page: 50 | Showing: 151 - 200
Previous
Next