BoiledDown

.net




If everyone's a critic, then so are we!
Bad Milo
When people agitate this man, a demon comes out of his ass and eats them. No Shit.
Wittenberg
03-01-2014

Naughty and pleasantly bizarre
but the constant rectal suffering could make you nauseous.
Bait
After a tsunami wave, a group of people get trapped in a flooded building with freaking sharks in the water
Wittenberg
15-11-2015

Amazingly ok
Amazingly, this movie takes its story rather serious, instead of trying to mock itself and attempting to get by with being an unpretentious B-movie. Even more amazingly, it indeed manages to be fairly entertaining and worthwhile. It's still a move a about sharks in the supermarket though!
Banquet, A
A mother tries to handle a daugther who, after a visit to the woods, no longer eats and feels she now has a higher purpose
Wittenberg
21-03-2022

A modest horror with it's own style, but a bit thin on substance
This is a nice, modest mystery with a dash of horror but nothing hysteric. The atmosphere is moody and the central theme of eating and food is lain out well. However, it is dangerously close to being rather uneventful, and can feel kind of improvised as it tries to reach the end.
Baskin
Turkish movie about a police squad ending up in a devilish mansion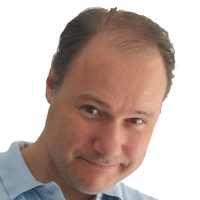 Wittenberg
02-04-2018

Original, effective and hellish
While the actors may not be very likable, at least their character are unique and distinct, and we are given the time to get to know them. The finale is truly hellish, the atmosphere is ominous and there's some interesting stuff going on in the time line as well.
Batman v Superman: Dawn of Justice
Batman hates Superman for the havoc he inflicted battling Zod, and Lex adds to the misery by creating another supevillain. And also...
Wittenberg
04-09-2016

Tiresome spectacle
A very well made, mostly good looking superhero epic that nevertheless failed to fully make an impression. It was exhaustively messy and cramped, incoherent and sort of depressing. I found Batman totally unlikable and his hatred towards Superman felt forced.
Movies found: 792 | max movies per page: 5 | Showing: 81 - 85
Previous
Next