BoiledDown

.net




If everyone's a critic, then so are we!
Atomica
Woman engineer goes to a faulty device transforming nuclear radiation into energy. Something in there is not quite right.
Wittenberg
02-07-2017

Very cheap - in more than one way
Once she arrives, the only thing that awaits are very long, uninteresting conversations, sub par acting and an empty slow plot in which not much is going on. The poster artwork is completely misleading and does not represent actual footage from the movie. Boooh.
Attack on Titan
Humans built walls in defence of hungry giants. Until one wall is breeched....
Wittenberg
26-12-2015

Japanese kitch with chilling monsters
I may never get used to the silly Japanese overacting and kitsch expressions, but I have to say these pale giants with their lifeless stares are some of the more intense and terrifying monsters I have seen lately. Memorable and unique.
Automata
When the robots that are supposed to help us out start showing strange behaviour, an insurance agent starts to investigate.
Wittenberg
16-02-2015

Fine scfi, but lacking the right stuff to soar
A decent, fine looking flick that achieves much without over-relying on effects or spectacle. I thought it lacked some finesse, and felt like it reached for some deeper but didn't quite get a grasp. I was also very disappointment with the thing they needed the nuclear battery for.
Autopsy of Jane Doe, The
During an autopsy of a beautiful women, the cause of death becomes increasingly mysterious, as are the things that are happing to the coroners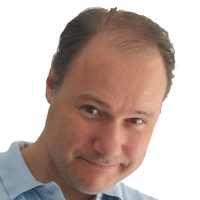 Wittenberg
17-05-2017

Creepy setting, creepy movie, excellent idea
Any morgue setting will instantly cater for a horror movie. But this original, focused and terrifying movie sure exploits it to great lengths. Love how the mystery unfolds and how the autopsy and dead people are straight up in your face!
Avengers, The
Team of superhero's must save earth from an evil god with evil plans
Wittenberg
26-09-2013

Too super
A good-looking fun ride which radiates positive energy. But gees, with so many superpowers combined, a truly exciting confrontation with evil is out of the equation. It's also too plain silly to be really exciting.
Avengers: Age of Ultron
The Avengers are being attacked by a malicious computer intelligence as well as evil twins
Wittenberg
25-10-2015

Dull and utterly soulless comic mayhem
Eye-candy it may be, but my god this is flat as a pancake. I cared for no one, as none of the characters was scared of anything as they chatted their way through tiresome and over the top nonsense battles.
Avengers: Infinity War
All superheros must work together to prevent Thanos from getting his hands on stones (actually, getting stones in his hand) that will give him fearsome power
Wittenberg
05-01-2019

What a mash
In the beginning I really digged the grandiose atmosphere, the wisecracks and the beautiful visual style of each and every scene. But then more and more hero's join the fight, it just goes on and on and everyone's fighting and suddenly I was exhausted, disinterested, dozing off and done with this.
Away
Mum goes to Mars. Away from her family.
Wittenberg
08-11-2020

Soggy family drama with occasional space things
Don't get tricked into thinking this is a scifi adventure. This is a soap opera, featuring an insanely uncooperative and unprofessional crew, bitching and moaning and solving tedious problems like the water supply and the flue. Back on earth, there is slow nagging family drama and diseases. Ugh!
Babadook, The
Widow is trying to get by with her needy son when she also releases a shadowy presence in her house by reading a strange childrens book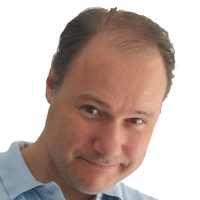 Wittenberg
02-02-2019

Succesful on multiple levels
Even more than the restrained and tasteful horror story, I was impressed by the suffocating and agonizing experience of watching her slide into insanity, due to sleep deprivation, desperation and social seclusion. It's sad, original, scary and intense. Bravo.
Bad Biology
Nymphomaniac with multiple clitori crosses path with a guy who's overgrown penis has a mind of it's own. Not porn. I think.
Wittenberg
22-08-2021

Weird filth that does what it wants and I commend them for it
This was sort of rebellious and liberating in a way, but perhaps that's just because I watched too many generic and formulaic Hollywood movies lately. Sure it is bad, trashy and bizarre, but somehow it doesn't care and I sort of enjoyed the audacity of it.
Bad Milo
When people agitate this man, a demon comes out of his ass and eats them. No Shit.
Wittenberg
03-01-2014

Naughty and pleasantly bizarre
but the constant rectal suffering could make you nauseous.
Bait
After a tsunami wave, a group of people get trapped in a flooded building with freaking sharks in the water
Wittenberg
15-11-2015

Amazingly ok
Amazingly, this movie takes its story rather serious, instead of trying to mock itself and attempting to get by with being an unpretentious B-movie. Even more amazingly, it indeed manages to be fairly entertaining and worthwhile. It's still a move a about sharks in the supermarket though!
Banquet, A
A mother tries to handle a daugther who, after a visit to the woods, no longer eats and feels she now has a higher purpose
Wittenberg
21-03-2022

A modest horror with it's own style, but a bit thin on substance
This is a nice, modest mystery with a dash of horror but nothing hysteric. The atmosphere is moody and the central theme of eating and food is lain out well. However, it is dangerously close to being rather uneventful, and can feel kind of improvised as it tries to reach the end.
Baskin
Turkish movie about a police squad ending up in a devilish mansion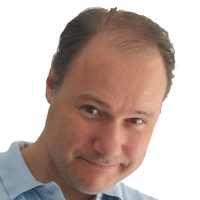 Wittenberg
02-04-2018

Original, effective and hellish
While the actors may not be very likable, at least their character are unique and distinct, and we are given the time to get to know them. The finale is truly hellish, the atmosphere is ominous and there's some interesting stuff going on in the time line as well.
Batman v Superman: Dawn of Justice
Batman hates Superman for the havoc he inflicted battling Zod, and Lex adds to the misery by creating another supevillain. And also...
Wittenberg
04-09-2016

Tiresome spectacle
A very well made, mostly good looking superhero epic that nevertheless failed to fully make an impression. It was exhaustively messy and cramped, incoherent and sort of depressing. I found Batman totally unlikable and his hatred towards Superman felt forced.
Battle Royal
A class of students are placed on an island, and the game is that only one survives
Wittenberg
12-05-2022

A bloodfest turned into snoozefest
I was curious because it was listed somewhere as a real shocker, but the gore is not that bad - less so than many splatter horrors around. Furthermore I don't think I will ever get used to Japanese overacting and drama. The scholars are boring, annoying and their contemplations uninteresting.
Beaver, The
Depressed man finds therapy by talking to himself using a beaver handpuppet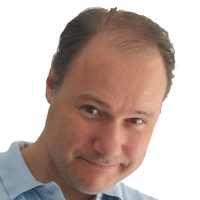 Wittenberg
25-02-2013

Can I say 'great' about this much depression?
Even the premise of this movie gets you depressed, but it was a fine piece of work - courtesy of the actors in this.
Beavis and Butt-Head Do the Universe
They get mistaken for drilling talents are sent into space, causing havoc across space and it's dimensions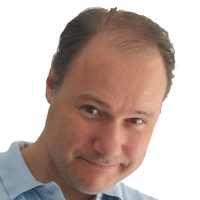 Wittenberg
01-08-2022

If you needed more of it, then this delivers
I for one missed these guys, and this movie simply delivers a generous portion of everything you love and hate about them, wrapped in a story that's reasonably fresh without ever drifting away from the essence.
Beneath
Some kids go on a rowing boat but there's a big fish in the water
Wittenberg
03-04-2021

Crap without a savior
All I tuned in for was annoying teenagers being eaten. And while that certainly is the case, this movie still manages to disappoint. It fails to latch on to any redeeming factor of such movies, like fun, gore, tension, great fx or jump scares. Nothing. Infuriating and totally unbelievable.
Benedetta
Nun in Monastry developes sexual feelings for another nun. And stigmata, too.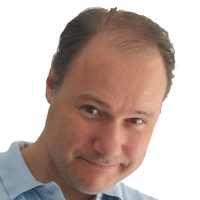 Wittenberg
25-12-2021

The mix works
Lesbians nuns would seem like a recipe for disaster, but I don't think it is. The mystery of her divinity and stigmata is interesting enough, the religious habits give it some weight, the supernatural elements give it some spice, and well - it can be sort of erotic. Interesting package deal.
Beyond Skyline
Group of people fighting a blue led alien invasion
Wittenberg
19-02-2021

Strange mixture
An unusual combination of reasonably high FX and production values, some unpretentious B movie actors and atmosphere don't even pretend to be anything else, and then a rather odd turn of events that takes the action to the jungle. Not a masterpiece by any means, but it entertains.
Beyond the Black Rainbow
I THINK it's about a woman in therapy in a secluded hypermodern (in the eighties at least) facility, trying to get out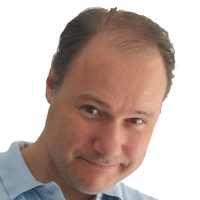 Wittenberg
13-06-2016

If you see it you might need therapy also
A weird ass trip of the first kind, in which you mostly have to figure out for yourself what to make of it as you are being sedated by the psychedelic colors and imagery. Its crawling pace is both a strength and weakness. Not for everyone, but I was quite hooked indeed.
BFG, The
Girl befriends a giant and helps him to get his live back on track
Wittenberg
19-08-2016

Lovingly made but not immersing
I hate to be negative about this lovingly-put-together and fine looking movie with plenty of good moments, but ultimately it failed to grab my full attention and made me sleepy-eyed because of a lack of tension and the long dialogues.
Big Hero 6
Talented young inventor must befriend (and upgrade) a clumpsy medical robot in order to save the world from his own invention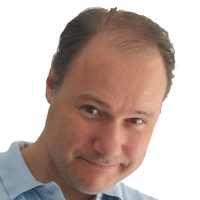 Wittenberg
26-12-2016

Excellent
A fantastic animation that is spot on with exiting action, great visuals, humor and it is not afraid to reach some deeper emotions as well.
Billy Lynn's Long Halftime Walk
Decorated Iraq soldier relives his experiences, and contemplates going back there, all during a honouring appearance in football game show
Wittenberg
14-05-2017

Lacks in too many areas to make it work
The alternating scenes of war and hollow mass entertainment could and should have generated interesting contrast, but I found it too unfocused in what it was trying to say, it lacked style, dialogue was lengthy and some themes, like the negotiations for the movie salary were uninteresting to me.
Bird Box
Woman tries to bring two kids to a save haven in a world overrun by a suicide pandamonium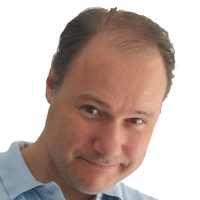 Wittenberg
02-01-2019

Original and exhilarating
My goodness: a highly original (not withstanding the similar 'The Happening'), strongly acted and nail-biting movie that is very well put together. Those are not easy to come by these days. It once again shows the strength of NOT showing or explaining everything and anything.
Birdman
A former action film hero wants to be recognised as serious actor in his own broadway play, meanwhile his world seems to be falling apart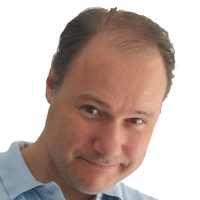 Wittenberg
19-06-2016

Quiet something
A unique movie displaying a wealth of class-A acting by the entire cast, together with amazing camerawork literally floating through the clever script, backup up a great musical score.
RockmeNow
02-02-2015

Surrealistic flight with the birdman
This movie balances on the ambiguous line between arthouse and mainstream films. Surrealistic and flatout weird at times, but also insightfull, captivating and refreshing. I enjoyed this movie, to my own surprise :)
Black Sea
Sacked submarine pilot gathers team to find golden treasure on the bottom of the Black Sea
Wittenberg
13-12-2015

Somewhat exciting but slightly shallow
With both paranoia and claustrophobia in the same story, it should have gone overdrive in nail-biting tension. But it feels a bit forced and sluggish, so we're left with a fair submarine movie with a couple of exciting scenes.
Black Swan
Ballet dancer pushed over the edge to portray the black Swan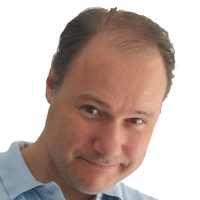 Wittenberg
28-12-2021

Slightly overated but still good
A dark movie that offers some acting fireworks and I loved how the insanity and hallucinations slowly creep in. However, I cannot back up the the high appraisal it received entirely; for that I would have needed it to go deeper, further and darker.
Blackhat
In order to combat cyber assaults on a powerplant and the stockmarket, the FBI calls in the help of an incarcerated superhacker
Wittenberg
02-08-2016

Nicely shot nonsense
It looks and sounds slick, but it is ruined by a lazy, romanticized and dumped-down Hollywood view of 'hacking' and a miscasted pretty boy as a hacker. Also, the hacker apparently was allowed to engage in FBI activities like shooting, fighting and pursuit. Preposterous.
Blade Runner 2049
A more advanced android hunts down the older models, finding out things he wasn't supposed to along the way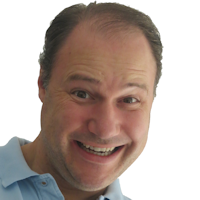 Wittenberg
26-11-2017

Ladies and gentlemen: a sequel that's better than the original
It's got the same visual style but vastly more beautiful and elaborate. It's got the same synth-music but it is thicker and more intense. It's still a slow mover but more engrossing while doing so. It's got similar story elements but it's deeper. So like, it's better!
Blade Runner: Final Cut
Blade Runner is an agent hunting down hard to spot rogue androids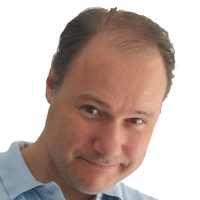 Wittenberg
15-11-2017

A classic that is a little too slow for it's own good
A moody and stylish scifi movie that defined the standard for shaping futuristic dark cities and matched it with a great soundtrack. I like how it takes time for everything, including people simply going from A to B, but near the end the slow pacing isn't quite rewarded by the underwhelming climax.
Blair Witch (2016)
Armed with 7 million camera's, a brother sets of to find his sister who disappeard in the cursed woods
Wittenberg
09-07-2017

The formula is still scary, but you start to look through it
This felt scary but over-familiar, and the realism achieved by the found footage started to feel very unrealistic instead. I mean who the hell carries this many cameras and shoots this much at these insane moment? Kudos though, for some of the actors enacting deep deep fear in the finale.
Bloodshot
Soldier and his wife are killed, but he is revived with superpowers so he gets to take revenge
Wittenberg
03-01-2021

Lacks characters to make it work
With a few layers and twists on offer, the story is more interesting than I feared it would be, and I counted two pretty decent action scenes. But the one dimensional characters, of whom none is really likable, and the borderline B_movie vibe, make it hard to care about any of it.
Blue is the Warmest Color (La Vie d'Adèle)
Girl becomes lesbian
Wittenberg
21-02-2016

Beautiful but too long and too slow
You have to admire how the gorgeous lead actrices carry this story with beautifully authentic acting. But everything takes so freaking long in this movie, everything is so spread out that in the end even the intimate love scenes started to bore me.
Blue Jasmine
Woman becomes emotionally unstable after her wealthy, cheating and fraudulent husband goes to prison, but tries to get on with her life anyway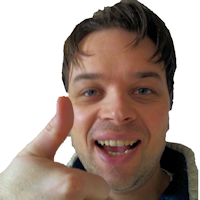 RockmeNow
17-03-2014

Typical Woody Allen movie?
I heard rumours that some Woody Allen movies are actually not that bad. This certainly is a movie aimed at character building and slow story telling, but nevertheless kept me interested till the last scene. Eventually, I even felt sorry for the main character, played by Cate Blanchett.
Bokeh
Two lovers on a vaction in Iceland one day wake up to find they're all alone
Wittenberg
09-12-2017

Sympathetic and pretty, but runs out of fuel
Starts of fine with beautiful shots of Iceland, moody music, sympathetic actors and by keeping everything small and intimate. But gradually, the 'pretty scenes with music' start to feel like pointless fillers, and I think it tried to say something religious but I am not sure what.
boxtrolls, The
Bunch of trolls living in boxes and causing mayhem, are hunted and captured by an evil man. A boy who grew up among the trolls tries to save them...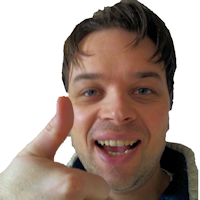 RockmeNow
20-01-2015

Slightly sinister animation movie
A nicely animated movie with some anticipated twists in the plot every now and then. Somehow I wasn't completely pulled in by the story, but an enjoyable watch anyway.
Boyhood
Movie portraying the ups and downs in the life of Mason and his family between his 5th and 18th year
RockmeNow
20-01-2015

There are many good reasons why this movie is nominated for the Oscars
I was suprised by the excellent casting and makeup artists that convincingly managed to make the characters look older during the movie, until I realised (read somewhere) that it was filmed with the same cast over a 12 year period. Great acting and empathetic presentation of the targeted zeitgeist.
Brain Dead / Dead Alive
An exotic rat bite turn the dead into zombies. An dorky man and his girlfriend fight them with all their might.
Wittenberg
27-08-2017

A classic, but has lost some impact over the years
It reached new levels of splatter-gore when it came out, and it still is quite a bloodbath today. The humorous tone helps to make the somewhat campy effects acceptable, but prevents it from becoming really scary or gross.
Brand New Cherry Flavor
Young movie director has her movie stolen in Hollywood, so she asks a witch to help her take revenge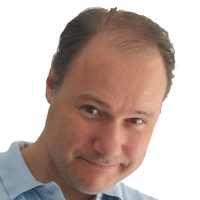 Wittenberg
22-11-2021

A remarkable and bold series that features quite a few novelties
A bit filthy and bizarre, somewhat reminiscent of Lynch/Cronenberg weirdness and I like it. It walks a remarkable line between strange humor (puking live kittens?) and gory violence. I also like the modern day approach to witches and witchcraft.
Bright
Against his will, a cop gets assigned an Orc as his partner, with whom he will go through a long, dangerous night
Wittenberg
04-08-2018

A not entirely succesfull mixture
It's an interesting idea to, without explanation, simply put orcs and elves among people and base the story on that. But everyone's so chagrined, no one's really likable and the atmosphere is very grim, whereas orcs as basketball gang members and the elves were kind of childish to me.
Brightburn
In superman fashion, a couple adopt a child that came falling from the sky. But what are his powers, how good is he?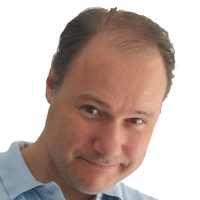 Wittenberg
04-03-2020

I quite liked this
This worked remarkably well. It uses the superman foundation but takes it a whole new direction with tasteful suspense, some horror, some scifi and nice characters whilst still keeping it compact and intimate.
Brothers Grimsby, The
Lowlife british scumbag finds his long lost brother, and gets involved in his MI6 spy job along the way
Wittenberg
11-12-2016

Unprecentented vulgarities are not enough
Some of the scenes are so unbearably low and vulgar that in itself they could have given this movie some sort of cult status. Unfortunately, the lame action and humorless story surrounding is gets rid of that option.
Cabin in the Woods
Stereotype teens go into a stereotype cabin in the woods..... but something non-stereotype is lurking
Wittenberg
22-09-2013

Good idea with not much else going for it
Sure it gets points for originality. But this one idea is all they had, leaving us with a unscary movie we can only like because it's original.
Caligula
Caligula kills the emperor to take his place, and descents into a life orgies, paranoia, delusions of grandeur and his demise
Wittenberg
07-08-2022

Something embarrasing you keep looking at
The change of static scenery's and unapologetic overacting makes it feel theatric. The many explicit sex scenes mostly come across as clumsy and awkward, as does the jumpy, idiotic and embarrassing behavior of Caligula. Yes, embarrassing was my main sensation, but I have to admit I was intrigued.
Call, The
Woman gets a call from a woman living in the past. Friends at first, they end up hunting each other in different times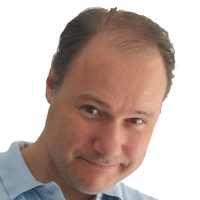 Wittenberg
19-02-2021

A well executed idea
A great idea that is played out interestingly and excitingly without overdoing it. Some horror, some thriller and smart tricks with time. I couldn't ask for more.
Call-Up, The
Some gamers are invited to play a game in a lifesize simulated environment. It's all fun and games, until people actually die.
Wittenberg
07-01-2018

No twist?
I liked how it was all set up and some of the music in the beginning. But soon enough it is evident that the actors or screenplay are below par. But what bugged me the most is that they missed the opportunity to add some double layers and twists into the story, of which I can easily think of some.
Camera Obscura
Predictive murders show up on a depressed man's vintage camera. How far will he go to prevent them?
Wittenberg
21-01-2018

Good idea delivered somewhat plainly
It's got a great story and almost reels in that 'low budget doesn't matter when you have good ideas and actors' vibe. But I found it lacking that extra touch and sharpness. It ends up somewhat tame and slow. Some of the horrific scenes somehow left me cold.
Camp X-Ray
Newbie MP soldier get stationed at Guantanamo, where she bonds with one of the detainees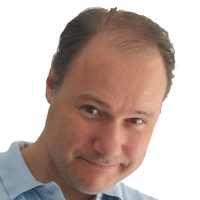 Wittenberg
05-03-2016

Honest little gem
A sober yet rewarding experience, with an awesome looking and playing Stewart and very good music backing it up. I sort of missed a beat in the transition of Lector turning into a genuine nice guy, but that's ok.
Campaign, The
Cocky congressman suddenly faces competition from an unlikely candidate in the elections
Wittenberg
30-03-2014

Nice, but could have used a smarter story
Funny and witty spoof of contemporary politics, that's probably not far from the truth either. Slightly let down by a simplistic and predictable story.
Candyman
Artist gets fascinated by the urban legend of the lethal Candyman, who can be summoned in front of a mirror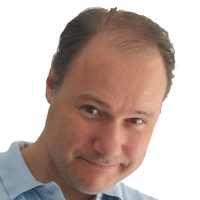 Wittenberg
02-01-2022

A classy horror
A higher tier horror, which proves painfully clear how many others are just brainless scarejump pulp. This is more more interesting, well done and well told throughout. I do feel though that some scenes could and should have been more hair-raising.
Capsule
Astronaut depens heavily on radiohelp from earth to get his faulty capsule to return home
Wittenberg
06-11-2016

A lot more was required to make it this bold idea work
A bold mov(i)e which almost exclusively shows the astronaut strapped in his seat. But the amateuristic, jumpy astronaut, the repetitious dialogues and unconvincing procedures are way insufficient to make it work. There's a twist at the end, but if you made it that far you'll probably no longer care.
Captain America: Civil War
All superhero's turn on each other for some reason
Wittenberg
11-11-2016

More boring and emotionless over the top stuff
In endless talking scenes, which made my son decide to watch something else, all sorts of story-lines from other movies are desperately and uninterestingly brought together. The battles are frantic but boring because noone ever gets hurt. And I still don't care about anyone.
Captain America: The Winter Soldier
Hydra has infiltrated the safety of SHIELD, and there's a new enemy as well
Wittenberg
23-08-2014

A really mixed bag
It's more mature, confident and less hysteric than most superhero movies, due to restrained superpowers and lots of attention to the story. But, all characters are flat and unlikable, and the brawls are a bit tedious. This quality popcorn amusement feels like it could have been more than that.
Captain Harlock: Space Pirate
In a spacewar for access to earth, a man inflatres a space pirate's ship to bring him down. Gradually, he starts to doubt where the real evil lies
Wittenberg
13-05-2016

Just enjoy the pretty graphics
Some stunning and quite unique 3d designs can't make up for the usual overacted, over dramatic way everyone behaves. And a pirate ship that is literally indestructible isn't really helping to make the otherwise vivid combat scenes exciting.
Captain Marvel
A woman with superpowers and generic green aliens and avengers and tessaracts and whfff
Wittenberg
27-09-2020

I felt nothing
A cheerful, colorful, slick looking action superhero movie that went straight through me.
Captain Philips
An American cargo ship gets hijacked by Somali pirates (Arrr matey!)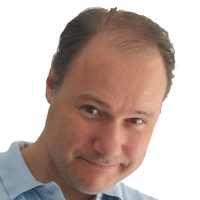 Wittenberg
09-03-2014

Nailbiting, sweaty and genuine experience
Maybe it is a tad too long, but for sure this is a compelling, griping and intense experience.
RockmeNow
01-02-2014

Boats, pirates and a psychological battle between two captains
Highly recommended movie, at first glance simply about the hijacking of a cargo ship. But it also conveys a deeper message by implying the complex situation in many African countries, where the difference between right and wrong is not always that clear. Authentic acting by Tom Hanks.
Captain Underpants
When the evil head of school wants to seperate two best friends, they hypnotise him so he becomes their comic fantasy Captain Underpants
Wittenberg
09-08-2019

Ok, but a bit timid
Funny and sympathetic, but with a title like that I expected a little more rebellion, wit and anarchy (even if the climax involves a giant toilet).
Captive State
An underground network of rebels fight back against alien occupation
Wittenberg
01-08-2019

Average
Apart from a few tasty scenes, the scifi level is very low and they might as well have been fighting human oppressors. I found it hard to follow what everyone was doing and what the plan was, and the red dust from the poster is not in this movie AT ALL. Quite average.
Carnage
Single location film about parents meeting up try to resolve a physical clash between their sons. All start polite and aim to resolve the matter....
Wittenberg
10-01-2015

Great idea didn't work
A brave and fascinating idea that, given the actors, should have been firework. If fails however, as their quarrels are too scripted, their behavior, flip-flop mood swings and intoxication feel unnatural and phoney. And then there's the bizarre overacting of a constantly trembling Jodie Foster.
Carrie (2013)
Girl with telekenetic powers and a hideous religous freakmother is being bullied one time too many
Wittenberg
25-07-2014

Identical yet inferior to the original
Who ordered this? A really pointless remake that does everything exactly the same, except for in the eerie atmosphere and masterful cinematography of the original. The only thing new is that the kids now have mobile phones with YouTube. Breathtaking. Moretz is overacting badly too.
Cars 2
McQueen and Mater get caught up up in a spionage and racing adventure.
Wittenberg
27-07-2013

Let's put in everything, kids gotta like something
Looking at this through the eyes of my children, I felt exhausted and embarrassed by the loud, hectic and rushed screenplay, overcomplicated story, and Mater shooting miniguns. But there must be something wrong with my eyes because they still seemed to enjoy it.
Casablanca
World war II, boy meets girl (again), Germans doing their bad-ass stuff, self-sacrifice and true love
RockmeNow
07-12-2013

Perfect movie for a sentimental mood
Obviously this movie is a classic according to 95% of the world population, but until today I never seemed to be in the right mood to actually start watching it. The first minutes it felt somewhat dated, but soon I was fully drawn into the story. Overall an immersive experience, a classic indeed!
Cashback
Chronically unable to sleep after a breakup, a guy decides to use this new time to work in a supermarket, where he discovers he posesses time alteration abilities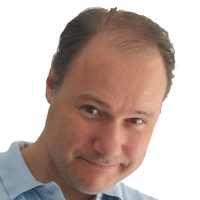 Wittenberg
26-08-2020

Nice, but not all the way
A very charming, sympathetic and occasionally very sexy movie. The atmosphere of these teenagers plowing through the night is neat. Unfortunately, it can't maintain the magic all the way through, and even deteriorates some of it with dissonant elements like the soccermatch and kung-fu kid.
Catwoman
Girl murdered, then ressurects with cat powers. Revenge.
Wittenberg
04-06-2014

Maybe girls like it
The problem is that they made this into some sort of girl movie, with girlpowermusic, a love interest with a Ken, an evil beauty make-up corporation and a bouncy and goofy main character. Worse: they managed a half-naked woman walking around in leather to be completely non-sensual.
Chappie
Write-off police robot secretly gets a firmware upgrade, making him reboot as a child with a huge learning capacity. But he accidently falls in the hands of not so ideal parents to learn from..
RockmeNow
23-03-2015

Nice robot, crappy story
Robotics and the consciousness debate are usually my cup of tea, but Chappie definitely failed to deliver in this regard...
Wittenberg
17-03-2015

A bitter sweet 7
As much as I adore the hyperrealistic robot visual FX, techyness and idea of this movie, a robot acting like a child acting like a ridiculous Hollywood caricature of a 'gangster' was too awkward to look at. The governance and discipline within this Tetravaal company were also sand in my eyes.
Charlie and the Chocolate Factory
Mysterious chocolate maker invites kids to his factory where one will win a price
Wittenberg
29-12-2018

I thought it'd be warmer
The original book passed me by, so I may be missing the point. While I can see the magical adventure on offer, I also thought this was rather sterile, cold and strange - especially Depp's performance - up till the point of being uncanny and unpleasant.
Chernobyl
A pretty accurate miniseries about the nuclear catastrophy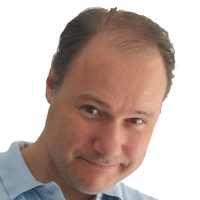 Wittenberg
07-06-2020

Seriously good
Grim and sober, never succumbing to cheap thrills or green glow. Featuring strong acting and fanatic attention to historically accurate details. Apparently it still is not always exactly what went down, but the fact that it made me read up about this accident is a compliment in itself.
Child of God
A senile outcast, forced to live in the woods, discovers a sinister way to ease his sexual cravings
Wittenberg
25-05-2015

Disturbing. Good.
An uncomfortable, disturbing, taboo shattering movie that nevertheless remains gripping and within tolerance levels. It even manages to evoke some level of empathy for the outcast.
Choose or Die
Girl gets caught up in a mysterious vintage game that makes people make horrible choices
Wittenberg
21-05-2022

Some entertainment, but not great
For a horror it doesn't really scare much, and overall execution is a little underwhelming. The way the game interacts with the real world seems inconsistent and not very well thought out. But well, there are some new ideas and it does provide some basic amusement value.
Chronicle
Found footage of teenagers developing superpowers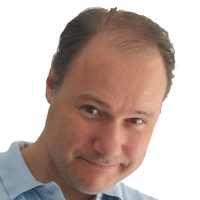 Wittenberg
19-02-2013

Unique approach to what superpowers would be like
Real people with some superpowers are more exciting than superpeople with massive superpowers. Nice effects too.
Clara
Expelled from his teaching position, an obsessed professor carries on his search for exoplanets with help from a not so obvious assistant
Wittenberg
30-07-2019

An exciting scientific quest with a double agenda
The quasi-deep dialogue between the two felt forced and banal, and a stone-juggling hippie telling the atheist scientist (narrow-minded, grumpy and depressed of course!) how to find planets was quite preposterous. The science of it was nice though, and at the end it still was strangely rewarding.
Climax
Party with dancers goes haywire when all of them appear to be drugged by something causing really bad trips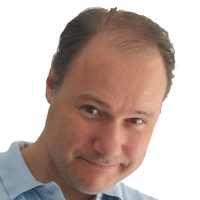 Wittenberg
22-03-2022

Masochism
All the dancing in the beginning was almost too much for me, but slowly the Gaspar Noé camerawork, shocks and nausea unfold, making this an intense and courageous 'experimental horror' indeed. I am beginning to think watching this kind of stuff could be a form of masochism.
Closer to God
The aftermath of bringing the first cloned child into this world... or was it?
Wittenberg
16-06-2019

Uneasy in a good way
Has an effective, uneasy atmosphere, and the agonizing sensation of people trying to take care of a strange human in a room in the house, without really revealing what's in there. Could have had more impact with some more style and direction though, and booh for the misleading artwork.
Cloverfield Paradox, The
A spacestation desperately tries to harvest a new type of energy for a dying earth, but accidently triggers multiverse dimension stuff in doing so
Wittenberg
07-02-2018

Tries to mask a flat execution with random dimensional thingies.
An awesome premise but lackluster execution with slightly dull actors ultimately no good script. The dimension stuff that happens feels arbitrary, like they just threw in 'weird stuff'. I was constantly like Why did they... why would that.... that doesn't even.... And WHAT WAS THE PARADOX?
Code 8
Man with electrical superpowers has no to choice but to use them for shady business so he can pay for his mother's medical bills
Wittenberg
01-08-2020

Solid but with some windowdressing
Overall this was quite solid and featured good acting and atmospherics. But ultimately the superpowers and cool airdrop-robots started to feel as window dressing, because they didn't really seem to matter for the development of the story, and a slightly underwhelming crime story was what remained.
Coherence
Friends enjoy diner while a comet passes over... causing strange quantumlevel effects on them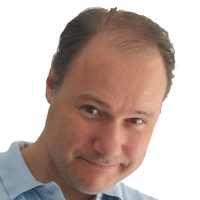 Wittenberg
02-01-2016

I love quantumfucks
A really wonderful, mind boggling story that manages to suck you into the puzzle and leaves you in a somewhat unsettled but intrigued state of mind. Effective also because it is set up so plainly and is acted naturally.
Colony, The
Members of a colony, trying to survive in a frozen world, respond to an SOS signal from a nearby colony. But what they find...
Wittenberg
25-01-2014

Frozen B-movie
The dark alley scenes: fine. The outside snowworld: even better. But the uninspired badguys and cat and mouse action is just plain mediocre. Then it secures its B-status by having desolate survivors with full make-up on, and Rammstein rockmusic during fight scenes.
Color Out of Space
Things get weird and nasty when a meteor-like object and a mysterious color land in the garden of family living isolated in the woods.
Wittenberg
07-06-2020

A bit vague and improvised
It's somewhat ok, but I felt the horrors and scares were random and incoherent collection of things borrowed from other movies. As if every idea dropped was incorporated into this, no matter if it made sense. Consequently, it never gets really scary or intense and I was sort of glad when it was over
Colossal
A woman finds that, at certain locations and moments, she is the monster invading Korea. That's right folks.
Wittenberg
11-11-2017

Great idea with little energy in it
The mad story is a joy and pleasantly stubborn. Execution and actors were fine, there just was something very low-energy about it all, that prevented it from becoming as great as the idea itself. The biggest surprise for me was actually the intense acting displayed by Jason Sudeikis.
Coma
Man wakes up in a comatose world, consisting only of chunks of memories... and malicious beings that hunt for him and other like him
Wittenberg
30-05-2021

Boredom in a spectacular world of ideas
One of the coolest and original ideas I've seen in a while, and it looks as cool as the idea itself is. It is therefore all the more frustrating and disappointing that I kept falling asleep. I am guessing it's the boring, over-simplified characters and the vague, pointless missions they set out for.
Conjuring, The
How to get rid of a bad demon....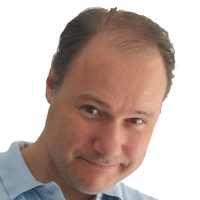 Wittenberg
04-01-2015

Genuinely scary and expertly done
A really scary movie with agonizing tension built-up courtesy of great camerawork, a slow but deadly script and effective and sober use of sounds. I'd say it was a bit too long though. The finale is suitably terrifying, but by then I felt a bit saturated.
RockmeNow
23-12-2013

One hell of a scary movie!
An excellent adaptation of the standard "creepy demon in a house" plot, that will scare the **** out of you. Sound effects and background music perfectly add to the suspense..
Conjuring 2, The
A haunted house, based on a true story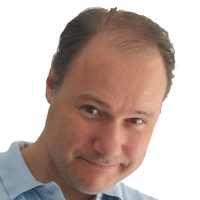 Wittenberg
30-01-2017

Very fine horror that is just a bit too long
A good horror that impress with plenty of scares accentuated by great camerawork, and refrains from too much cheap jump scares. Like it's predecessor though, I thought it went on for too long so my 'get scared' supply ran out and I was just taking it in. Too bad.
Contagion
A viral oubreak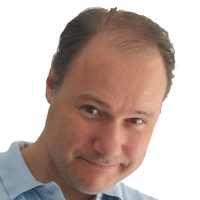 Wittenberg
24-02-2013

Succesfully dark
Has a realtime, stressed feeling throughout which makes it upsetting and eerie.
Cosmopolis
During his limo ride to get a haircut, a wealthy financial has conversations (?) with people he meets along the way.
Wittenberg
12-01-2014

Mindbending by chit chat
I was mad at this movie, for its pretentious, incomprehensible and endless bull (or poetry, you decide). I think I fell asleep twice. Then, the next day, I couldn't wait to see how it ended. It's a mindfuck alright.
Cottage Country
When an idiot brother is about to ruin a romatic weekend of two lovers, one bloody accident leads to another
Wittenberg
30-12-2013

A naughtly mixture of humor and bloody murder
Successfully plays out comedy and murder throughout the movie in an unusual but successful cocktail.
Couples Retreat
Couples agree to go to a discounted paradise vacation, not realizing relationship therapy is part of the package
Wittenberg
14-02-2016

Predictably average
Besides a colorful tropical scenery and a couple of laughs, this one has only average and mostly predictable jokes and the inevitable moral ending to offer.
Crimes of the Future
In a painless future, a couple performs live operations as an artform and are asked to operate a very special case. He also has strange new organs growing inside of him, by the way.
Wittenberg
15-06-2022

Appealing forbidden fruit, but did not fill me up
I dig this strange word, including the body horror and filth, simply as break from the mainstream. But I did not find it really engaging. Perhaps because we are simply thrown into the weirdness without a narrative, but more importantly the characters themselves seemed apathetic about it too.
Crimson Peak
Woman marries a man who brings her to his spooky mansion, where she finds out what a ghost in her childhood tried to warn her for
Wittenberg
10-04-2016

The good bits are mostly a side dish
With almost every scene a piece of art, this is quiet a looker. The ghost scenes were great too. But the story holding it together is mostly a costume drama of love, crime and passion, which I found quite slow and pale by comparison. I really liked Jessica Chastain's performance, though
Croods, The
Caveman family must explore new grounds in order to survive
Wittenberg
30-12-2013

Great prehistoric graphics and fun
Not overly successful in setting up characters you start to love, but beautifully rendered, quite exciting and good for a few laughs. I deduction half a point because it failed to make a lasting impression on my kids.
Cruela
How Cruela de Vil, you know the villain from 101 dalmatians, came to be
Wittenberg
03-10-2021

Well made, just not much in here for me personally
This was received well and praised highly, and I can see the well made and well told story in it. Personally, I was hoping for it to be a bit more vile, more shock, more magic and a lot less about fashion. It has a bit of a happy musical vibe that is not my cup of tea.
Cryptozoo
Animation about a zoo housing cryptoid creatures, bad people that want them dead and good people trying ot protect them
Wittenberg
29-10-2021

Great for it's uniqeness, but utlimately a flawed trip
I wanted to like this more, with it's bold ideas, pleasantly strange story and willful drawings. I can see how people describe it as beautiful, but I could also make the case that it can look pretty crude an amateuristic at times. Everyone also seems a bit high and slow, making me sleepy eyed.
Cure for Wellness, A
Businessman is sent to retrieve a colleague from a mysterious and remote mental institute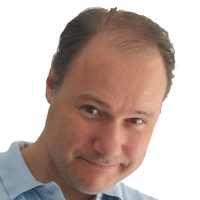 Wittenberg
11-11-2017

Pretty mystery
Not the full-on horror movie the trailers would have you believe, but more a mystery with supernatural elements. I quite liked it. It has beautiful imagery and the unfolding mystery kept me interested all the way.
Curvature
A timemachine forces a woman to stop her other self, who has already used it, from committing a murder
Wittenberg
27-01-2019

Too flawed to make the story come alive
I am a sucker for awesome stories like these, that have the deep low synth tones as a soundtrack, like this one, even if they are made with limited resources... like this one. But it is very minimal indeed, with slow pacing and unconvincing acting, making me bored rather than intrigued.
Cycle
Astronaut (?) wakes up in a place and needs to find a way out before a fog runs over it.
Wittenberg
21-05-2022

Fascinating AND yawn inducing
This could have been a bomb, with it's absolutely unconventional and puzzling story, trippy scenery and remarkable animation that I took for real footage. Unfortunately, many scenes and conversations are way too long, vague and boring, and without a clue on what's going I had to fight to stay awake.
Da Vinci Code, The
Historian gets involved in relic hunt and cat and mouse game involving dark religious groups trying to cover up our past
RockmeNow
30-12-2014

I liked the book slightly more
Shallow movie with un unconvincing chain of events and rather lame acting. Some nice cinematic shots every now and then, but not enough to keep a serious critic like myself happy ;)
Wittenberg
30-12-2014

Too far fetched
Some might enjoy this modern puzzle into ancient symbols, but I found it hard to buy into the endless array of plot conveniences and over smart people constantly being at the right time and place to solve the next far fetched piece of the over elaborate puzzle.
Dallas buyers club, The
A macho man with hiv (illegally) starts selling alternative medication to help fellow hiv sufferers
RockmeNow
29-01-2014

And the oscar for actor in a leading role goes to....
Great indepth acting by McConaughey (who apparently also did some serious preparation by not eating much during the preceding year) , in a compelling movie based on a true story. Oscar winning material!
Danger Close
Australian soliders fight for their lives in Vietman during the battle for Long Tan
Wittenberg
27-04-2021

A good war movie that's missing out on some areas
I am always reluctant to complain when a movie sets out to depict and respect true war events, but while it certainly is and engrossing and genuine movie, some part of it felt of. Unlikely dialogue, oddly undisciplined soldiers and a major who's personality is allover the place.
Dante's Inferno
Animation about Dante who ventures into hell to get back his wife
Wittenberg
14-10-2020

Nice hell
The movie delivers quite chilling and imaginative visions of hell, and the biblical and historical references give it intelligence and depth. However [SPOILER], the fact the Dante just hacks his way through any and all kinds of demons without ever getting into real trouble means it lacked tension.
Movies found: 804 | max movies per page: 100 | Showing: 71 - 170
Previous
Next