BoiledDown

.net




If everyone's a critic, then so are we!
Carnage
Single location film about parents meeting up try to resolve a physical clash between their sons. All start polite and aim to resolve the matter....
Wittenberg
10-01-2015

Great idea didn't work
A brave and fascinating idea that, given the actors, should have been firework. If fails however, as their quarrels are too scripted, their behavior, flip-flop mood swings and intoxication feel unnatural and phoney. And then there's the bizarre overacting of a constantly trembling Jodie Foster.
Carrie (2013)
Girl with telekenetic powers and a hideous religous freakmother is being bullied one time too many
Wittenberg
25-07-2014

Identical yet inferior to the original
Who ordered this? A really pointless remake that does everything exactly the same, except for in the eerie atmosphere and masterful cinematography of the original. The only thing new is that the kids now have mobile phones with YouTube. Breathtaking. Moretz is overacting badly too.
Cars 2
McQueen and Mater get caught up up in a spionage and racing adventure.
Wittenberg
27-07-2013

Let's put in everything, kids gotta like something
Looking at this through the eyes of my children, I felt exhausted and embarrassed by the loud, hectic and rushed screenplay, overcomplicated story, and Mater shooting miniguns. But there must be something wrong with my eyes because they still seemed to enjoy it.
Casablanca
World war II, boy meets girl (again), Germans doing their bad-ass stuff, self-sacrifice and true love
RockmeNow
07-12-2013

Perfect movie for a sentimental mood
Obviously this movie is a classic according to 95% of the world population, but until today I never seemed to be in the right mood to actually start watching it. The first minutes it felt somewhat dated, but soon I was fully drawn into the story. Overall an immersive experience, a classic indeed!
Cashback
Chronically unable to sleep after a breakup, a guy decides to use this new time to work in a supermarket, where he discovers he posesses time alteration abilities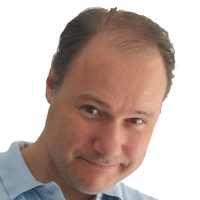 Wittenberg
26-08-2020

Nice, but not all the way
A very charming, sympathetic and occasionally very sexy movie. The atmosphere of these teenagers plowing through the night is neat. Unfortunately, it can't maintain the magic all the way through, and even deteriorates some of it with dissonant elements like the soccermatch and kung-fu kid.
Catwoman
Girl murdered, then ressurects with cat powers. Revenge.
Wittenberg
04-06-2014

Maybe girls like it
The problem is that they made this into some sort of girl movie, with girlpowermusic, a love interest with a Ken, an evil beauty make-up corporation and a bouncy and goofy main character. Worse: they managed a half-naked woman walking around in leather to be completely non-sensual.
Causeway
Female Afghanistan veteran with bad head trauma is trying to pick up live and make a new friend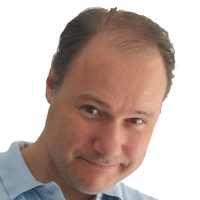 Wittenberg
08-01-2023

Impressively acted drama
A small, uncomplicated story that works because of slew of actors at the top of their game and an intimate, delicate atmosphere. It never becomes over-dramatic and it dares to be quite and just let the silence, expressions and stares speak for themselves.
Cellar, The
Family buys old house with an evil attic. I mean cellar.
Wittenberg
21-08-2022

A museum of horror cliches
There were some ideas that could potentially make this horror stand on it's own feet, and a handful of moments I liked. But for the vast majority of time this is smothered and glued together by a plethora of horrormovie cliches, as if they were checking them on a mandatory list.
Chappie
Write-off police robot secretly gets a firmware upgrade, making him reboot as a child with a huge learning capacity. But he accidently falls in the hands of not so ideal parents to learn from..
RockmeNow
23-03-2015

Nice robot, crappy story
Robotics and the consciousness debate are usually my cup of tea, but Chappie definitely failed to deliver in this regard...
Wittenberg
17-03-2015

A bitter sweet 7
As much as I adore the hyperrealistic robot visual FX, techyness and idea of this movie, a robot acting like a child acting like a ridiculous Hollywood caricature of a 'gangster' was too awkward to look at. The governance and discipline within this Tetravaal company were also sand in my eyes.
Charlie and the Chocolate Factory
Mysterious chocolate maker invites kids to his factory where one will win a price
Wittenberg
29-12-2018

I thought it'd be warmer
The original book passed me by, so I may be missing the point. While I can see the magical adventure on offer, I also thought this was rather sterile, cold and strange - especially Depp's performance - up till the point of being uncanny and unpleasant.
Chernobyl
A pretty accurate miniseries about the nuclear catastrophy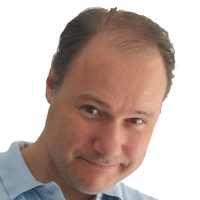 Wittenberg
07-06-2020

Seriously good
Grim and sober, never succumbing to cheap thrills or green glow. Featuring strong acting and fanatic attention to historically accurate details. Apparently it still is not always exactly what went down, but the fact that it made me read up about this accident is a compliment in itself.
Child of God
A senile outcast, forced to live in the woods, discovers a sinister way to ease his sexual cravings
Wittenberg
25-05-2015

Disturbing. Good.
An uncomfortable, disturbing, taboo shattering movie that nevertheless remains gripping and within tolerance levels. It even manages to evoke some level of empathy for the outcast.
Choose or Die
Girl gets caught up in a mysterious vintage game that makes people make horrible choices
Wittenberg
21-05-2022

Some entertainment, but not great
For a horror it doesn't really scare much, and overall execution is a little underwhelming. The way the game interacts with the real world seems inconsistent and not very well thought out. But well, there are some new ideas and it does provide some basic amusement value.
Chosen
Girl in a sleepy Danish town meets people who investigate the truth behind a comet that landed ther a long time ago
Wittenberg
24-05-2023

A sweet mystery
You tend to get this Goonie's adventure vibe when youngsters go on a secret mission, and here we get Danish serenity on top of it. It's a sweet mystery, even if things can get quite unlikely at times, and the main character is not very likable. That space costume looked 70 years too late.
Chronicle
Found footage of teenagers developing superpowers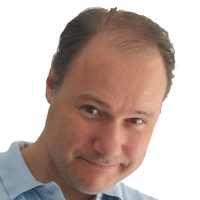 Wittenberg
19-02-2013

Unique approach to what superpowers would be like
Real people with some superpowers are more exciting than superpeople with massive superpowers. Nice effects too.
Cidade Invisível
After the mysterious death of his wife, a Brazilian environmental police officer (with gun?) discovers the truth about local folkore creatures
Wittenberg
30-01-2023

A bit plain
The Brazilian folklore entities are quite refreshing, and it's all brought rather plainly without much much blustering, which gives it a genuine, unpretentious atmosphere. However, it also makes the experience as a whole plain as well. I thought it missed intensity and excitement here and there.
Clara
Expelled from his teaching position, an obsessed professor carries on his search for exoplanets with help from a not so obvious assistant
Wittenberg
30-07-2019

An exciting scientific quest with a double agenda
The quasi-deep dialogue between the two felt forced and banal, and a stone-juggling hippie telling the atheist scientist (narrow-minded, grumpy and depressed of course!) how to find planets was quite preposterous. The science of it was nice though, and at the end it still was strangely rewarding.
Climax
Party with dancers goes haywire when all of them appear to be drugged by something causing really bad trips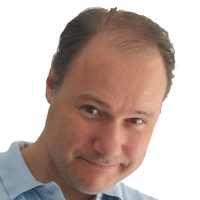 Wittenberg
22-03-2022

Masochism
All the dancing in the beginning was almost too much for me, but slowly the Gaspar Noé camerawork, shocks and nausea unfold, making this an intense and courageous 'experimental horror' indeed. I am beginning to think watching this kind of stuff could be a form of masochism.
Closer to God
The aftermath of bringing the first cloned child into this world... or was it?
Wittenberg
16-06-2019

Uneasy in a good way
Has an effective, uneasy atmosphere, and the agonizing sensation of people trying to take care of a strange human in a room in the house, without really revealing what's in there. Could have had more impact with some more style and direction though, and booh for the misleading artwork.
Cloverfield Paradox, The
A spacestation desperately tries to harvest a new type of energy for a dying earth, but accidently triggers multiverse dimension stuff in doing so
Wittenberg
07-02-2018

Tries to mask a flat execution with random dimensional thingies.
An awesome premise but lackluster execution with slightly dull actors ultimately no good script. The dimension stuff that happens feels arbitrary, like they just threw in 'weird stuff'. I was constantly like Why did they... why would that.... that doesn't even.... And WHAT WAS THE PARADOX?
Cobweb
Boy with shit parents and no friends hears a voice coming from the walls, reaching out to him...
Wittenberg
20-09-2023

Something borrowed, something new
Although it uses some familiar ideas and scares, it also manages to have a story and atmosphere of it's own. Nothing spectaculair perhaps, but certainly a well rounded package and decent horror at that.
Cocaine Bear
Various people in the woods have to deal with a bear addicted to cocaine
Wittenberg
16-04-2023

Cult is hard
It is going for a cult status with an over the top story, a bit of gore, humor and loads of colorful, quotable characters. But I found none of these components particularly successful, and the pacing seems off as frankly I got quite bored with it.
Code 8
Man with electrical superpowers has no to choice but to use them for shady business so he can pay for his mother's medical bills
Wittenberg
01-08-2020

Solid but with some windowdressing
Overall this was quite solid and featured good acting and atmospherics. But ultimately the superpowers and cool airdrop-robots started to feel as window dressing, because they didn't really seem to matter for the development of the story, and a slightly underwhelming crime story was what remained.
Coherence
Friends enjoy diner while a comet passes over... causing strange quantumlevel effects on them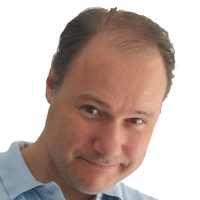 Wittenberg
02-01-2016

I love quantumfucks
A really wonderful, mind boggling story that manages to suck you into the puzzle and leaves you in a somewhat unsettled but intrigued state of mind. Effective also because it is set up so plainly and is acted naturally.
Colony, The
Members of a colony, trying to survive in a frozen world, respond to an SOS signal from a nearby colony. But what they find...
Wittenberg
25-01-2014

Frozen B-movie
The dark alley scenes: fine. The outside snowworld: even better. But the uninspired badguys and cat and mouse action is just plain mediocre. Then it secures its B-status by having desolate survivors with full make-up on, and Rammstein rockmusic during fight scenes.
Color Out of Space
Things get weird and nasty when a meteor-like object and a mysterious color land in the garden of family living isolated in the woods.
Wittenberg
07-06-2020

A bit vague and improvised
It's somewhat ok, but I felt the horrors and scares were random and incoherent collection of things borrowed from other movies. As if every idea dropped was incorporated into this, no matter if it made sense. Consequently, it never gets really scary or intense and I was sort of glad when it was over
Colossal
A woman finds that, at certain locations and moments, she is the monster invading Korea. That's right folks.
Wittenberg
11-11-2017

Great idea with little energy in it
The mad story is a joy and pleasantly stubborn. Execution and actors were fine, there just was something very low-energy about it all, that prevented it from becoming as great as the idea itself. The biggest surprise for me was actually the intense acting displayed by Jason Sudeikis.
Coma
Man wakes up in a comatose world, consisting only of chunks of memories... and malicious beings that hunt for him and other like him
Wittenberg
30-05-2021

Boredom in a spectacular world of ideas
One of the coolest and original ideas I've seen in a while, and it looks as cool as the idea itself is. It is therefore all the more frustrating and disappointing that I kept falling asleep. I am guessing it's the boring, over-simplified characters and the vague, pointless missions they set out for.
Conjuring, The
How to get rid of a bad demon....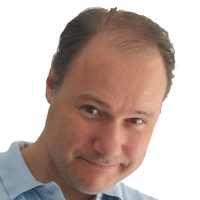 Wittenberg
04-01-2015

Genuinely scary and expertly done
A really scary movie with agonizing tension built-up courtesy of great camerawork, a slow but deadly script and effective and sober use of sounds. I'd say it was a bit too long though. The finale is suitably terrifying, but by then I felt a bit saturated.
RockmeNow
23-12-2013

One hell of a scary movie!
An excellent adaptation of the standard "creepy demon in a house" plot, that will scare the **** out of you. Sound effects and background music perfectly add to the suspense..
Conjuring 2, The
A haunted house, based on a true story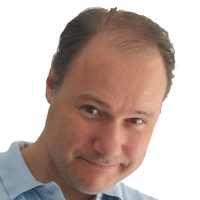 Wittenberg
30-01-2017

Very fine horror that is just a bit too long
A good horror that impress with plenty of scares accentuated by great camerawork, and refrains from too much cheap jump scares. Like it's predecessor though, I thought it went on for too long so my 'get scared' supply ran out and I was just taking it in. Too bad.
Conjuring: The Devil Made Me Do It, The
The paranormal detectives try to trace the orgins of a boy's evil curse, apperantly to use as defense in a court case
Wittenberg
11-07-2023

A lacklustre horror/thriller/detective story
While it may be original, I did not find the detective/court story very appealing. A bigger problem is that it doesn't really get scary or under your skin. It's a bit nasty and loud, and left me way more indifferent than a horror movie ought to.
Consecration, The
A woman travels to a monastry to investigate the mysterious death of her brother
Wittenberg
01-05-2023

Lacked impact, but ended well
The ending and big reveal near the end are pretty good, but the movie really has trouble getting there. It was a bit unlikely, flat and lifeless, and failed to harvest the creepiness of monasteries and it's rituals. She didn't even react to those nuns lying on the floor, for crying out loud!
Contagion
A viral oubreak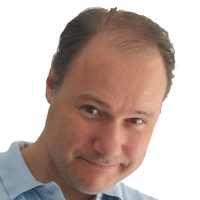 Wittenberg
24-02-2013

Succesfully dark
Has a realtime, stressed feeling throughout which makes it upsetting and eerie.
Contracted
After a onenightstand, a woman's body starts decaying rapidly
Wittenberg
06-11-2022

A decent little shocker
Overall, the woman's decay is shocking enough and wasn't overdone. Her struggle with it, and the oddly apathetic reaction of the people around her, adds to feeling of isolation and helplessness. The story is a little straightforward though, hardly going anywhere.
Control
Woman repeatedly wakes up in a closed room, where a voice gives her assignments to test her telekinetic abilities
Wittenberg
22-05-2023

Lacks excitement or ideas
While single-location movies may same ideal for low budget, it must be compensated for by the story and acting for it to work. This movie has neither. It kind of meanders with the concept, runs out of juice and then has a somewhat dissonant finale. Hmmm.
Cosmopolis
During his limo ride to get a haircut, a wealthy financial has conversations (?) with people he meets along the way.
Wittenberg
12-01-2014

Mindbending by chit chat
I was mad at this movie, for its pretentious, incomprehensible and endless bull (or poetry, you decide). I think I fell asleep twice. Then, the next day, I couldn't wait to see how it ended. It's a mindfuck alright.
Cottage Country
When an idiot brother is about to ruin a romatic weekend of two lovers, one bloody accident leads to another
Wittenberg
30-12-2013

A naughtly mixture of humor and bloody murder
Successfully plays out comedy and murder throughout the movie in an unusual but successful cocktail.
Couples Retreat
Couples agree to go to a discounted paradise vacation, not realizing relationship therapy is part of the package
Wittenberg
14-02-2016

Predictably average
Besides a colorful tropical scenery and a couple of laughs, this one has only average and mostly predictable jokes and the inevitable moral ending to offer.
Crimes of the Future
In a painless future, a couple performs live operations as an artform and are asked to operate a very special case. He also has strange new organs growing inside of him, by the way.
Wittenberg
15-06-2022

Appealing forbidden fruit, but did not fill me up
I dig this strange word, including the body horror and filth, simply as break from the mainstream. But I did not find it really engaging. Perhaps because we are simply thrown into the weirdness without a narrative, but more importantly the characters themselves seemed apathetic about it too.
Crimson Peak
Woman marries a man who brings her to his spooky mansion, where she finds out what a ghost in her childhood tried to warn her for
Wittenberg
10-04-2016

The good bits are mostly a side dish
With almost every scene a piece of art, this is quiet a looker. The ghost scenes were great too. But the story holding it together is mostly a costume drama of love, crime and passion, which I found quite slow and pale by comparison. I really liked Jessica Chastain's performance, though
Croods, The
Caveman family must explore new grounds in order to survive
Wittenberg
30-12-2013

Great prehistoric graphics and fun
Not overly successful in setting up characters you start to love, but beautifully rendered, quite exciting and good for a few laughs. I deduction half a point because it failed to make a lasting impression on my kids.
Cruela
How Cruela de Vil, you know the villain from 101 dalmatians, came to be
Wittenberg
03-10-2021

Well made, just not much in here for me personally
This was received well and praised highly, and I can see the well made and well told story in it. Personally, I was hoping for it to be a bit more vile, more shock, more magic and a lot less about fashion. It has a bit of a happy musical vibe that is not my cup of tea.
Cryptozoo
Animation about a zoo housing cryptoid creatures, bad people that want them dead and good people trying ot protect them
Wittenberg
29-10-2021

Great for it's uniqeness, but utlimately a flawed trip
I wanted to like this more, with it's bold ideas, pleasantly strange story and willful drawings. I can see how people describe it as beautiful, but I could also make the case that it can look pretty crude an amateuristic at times. Everyone also seems a bit high and slow, making me sleepy eyed.
Cure for Wellness, A
Businessman is sent to retrieve a colleague from a mysterious and remote mental institute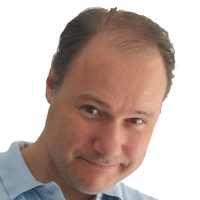 Wittenberg
11-11-2017

Pretty mystery
Not the full-on horror movie the trailers would have you believe, but more a mystery with supernatural elements. I quite liked it. It has beautiful imagery and the unfolding mystery kept me interested all the way.
Curvature
A timemachine forces a woman to stop her other self, who has already used it, from committing a murder
Wittenberg
27-01-2019

Too flawed to make the story come alive
I am a sucker for awesome stories like these, that have the deep low synth tones as a soundtrack, like this one, even if they are made with limited resources... like this one. But it is very minimal indeed, with slow pacing and unconvincing acting, making me bored rather than intrigued.
Cyberpunk: Edgerunners
After his mother dies, a boy has nothing left to loose, installs a bionic component and joins some some cyberpunks to get even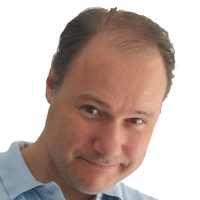 Wittenberg
16-10-2022

Restored my faith in anime
Just when I thought anime was just not for me, along comes this gorgeously drawn, well acted, cool, brutal and absolutely kick ass anime. It's use of music is also quite fresh.
Cycle
Astronaut (?) wakes up in a place and needs to find a way out before a fog runs over it.
Wittenberg
21-05-2022

Fascinating AND yawn inducing
This could have been a bomb, with it's absolutely unconventional and puzzling story, trippy scenery and remarkable animation that I took for real footage. Unfortunately, many scenes and conversations are way too long, vague and boring, and without a clue on what's going I had to fight to stay awake.
Da Vinci Code, The
Historian gets involved in relic hunt and cat and mouse game involving dark religious groups trying to cover up our past
RockmeNow
30-12-2014

I liked the book slightly more
Shallow movie with un unconvincing chain of events and rather lame acting. Some nice cinematic shots every now and then, but not enough to keep a serious critic like myself happy ;)
Wittenberg
30-12-2014

Too far fetched
Some might enjoy this modern puzzle into ancient symbols, but I found it hard to buy into the endless array of plot conveniences and over smart people constantly being at the right time and place to solve the next far fetched piece of the over elaborate puzzle.
Dallas buyers club, The
A macho man with hiv (illegally) starts selling alternative medication to help fellow hiv sufferers
RockmeNow
29-01-2014

And the oscar for actor in a leading role goes to....
Great indepth acting by McConaughey (who apparently also did some serious preparation by not eating much during the preceding year) , in a compelling movie based on a true story. Oscar winning material!
Danger Close
Australian soliders fight for their lives in Vietman during the battle for Long Tan
Wittenberg
27-04-2021

A good war movie that's missing out on some areas
I am always reluctant to complain when a movie sets out to depict and respect true war events, but while it certainly is and engrossing and genuine movie, some part of it felt of. Unlikely dialogue, oddly undisciplined soldiers and a major who's personality is allover the place.
Dante's Inferno
Animation about Dante who ventures into hell to get back his wife
Wittenberg
14-10-2020

Nice hell
The movie delivers quite chilling and imaginative visions of hell, and the biblical and historical references give it intelligence and depth. However [SPOILER], the fact the Dante just hacks his way through any and all kinds of demons without ever getting into real trouble means it lacked tension.
Dark
Inhabitants of a small German town get entangled in time paradoxes spanning generations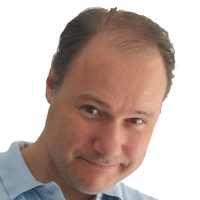 Wittenberg
07-03-2021

Deep and interesting, but it's darlings start to annoy
A profound series with a unique atmosphere and just enough lifelines to help you through the complexity. Problems: It dwells badly in the same concepts and 'darlings', the characters communicate in an unacceptably vague way, and everyone seems to have just one overacted facial expression.
Dark and the Wicked, The
Brother and sister visit their parents as the father is on his deadbed, and their mother is overcome by a dark presence in the house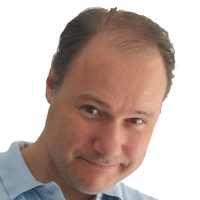 Wittenberg
28-06-2022

Refinened horror that mixes several discomforts but remains subtle
A refined, slow and uncomfortable movie that blends the horror with the dread of disease, the feeling of being unable to leave and helplessness. I thought it was really good watching it, but did notice it fading from my memory pretty fast afterwards - usually caused by a lack of standout moments.
Dark City
Man wakes up in a city where the sun never seems to shine, is suspect of murder and he is hunted down by mysterious men
Wittenberg
05-02-2022

A decent sci-fi-noire puzzler, but without real impact
The blend of film noir, sci-fi and mystery is my cup of tea, and I did enjoy it. But it also felt dated, it never was really scary or intense, and there was something almost childish and artificial about it. It somehow struck me as a clip they play to set the mood for a roller-coaster ride.
Dark Cloud
Traumatized girl gets experimental therapy by being secluded in a house run by an artificial intelligence
Wittenberg
31-07-2022

Too tedious and uneventful
The story is familiar, but one that always seems open for a new interpretation, and it's a story that can work just fine with limited budget like this movie. Unfortunate, this one failed. It is mostly tedious, slow and uneventful, and lacks the philosophical or technological wit to make it deep.
Dark Shadows
Vampire wakes up in the seventies and sets out to bring back wealth to the family offspring
Wittenberg
30-12-2013

Surprisingly boring
Despite colorful characters and a potentially funny story, this movie is remarkably boring, and the Tim Burtonesque overacting and pacing got on my nerves here. Partially saved by a delightful Eva Green and a reasonable climax.
Dark skies
Family is being visited by aliens
Wittenberg
19-05-2013

Greys don't have much to say
Some good scares and performances. But this movie is so loyal to the alien-visitors handbook that is struggling to fill up the time, resulting in loads of pointless scenes and an anticlimax.
Dark Song, A
Grieving woman isolates hersef with an expert to perform a dark ritual so she may see her diseased son one more time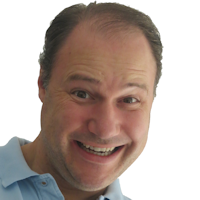 Wittenberg
05-02-2022

Elevated and unique horror
I love the concept of how they are real, fallible human beings meticulously trying to get this ritual to work over the course of weeks, getting more frustrated, breakable and delusional in the process. The supernatural elements are subtle and open to interpretation. Fantastic.
Dark Space
Teenagers boost the spaceship taking them to a party planet, but in doing so they end up on a hostile planet where evil lurks.
Wittenberg
29-11-2014

A different writer please
I could have sympathized with this for some reasonable effects and designs, good intentions and the cute Saitek joystick prop. But they made it sheer impossible to do so, with appalling dialogue, hopeless characters and a world record amount of creature-flashes-by-the-screen-with-loud-sound scares.
Darkest Hour, The
Teenagers must make it through an alien invasion in moscow
Wittenberg
27-08-2013

A floating light can only be so scary
The abandoned streets of Moscow looked great. But the jumpy characters, the goofy people they meet along the way, and the unscary lights just don't have what it takes.
Dawn of the Planet of the Apes
Human survivors of a global virus outbrake need access to a dam, but this is the realm of the apes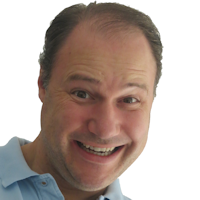 Wittenberg
31-07-2014

Strong and proud
This movie is like the apes in it: strong, proud, majestic, thrilling and mystical. Very well balanced stuff. My only gripe is that the apes started talking too much with needlessly accurate grammar. The little words and hand signs were more impressive.
De Slag om de Schelde
On how the allies regained control of the Dutch Schelde during world war 2, a crucial supply route to Antwerpen harbour
Wittenberg
01-07-2021

Decent for sure, but somehow didn't really land
I quite like how it is built around more personal and intimate stories of several people involved, and was impressed by the glider footage. However, it suffers a bit from the "we have just a few sets and locations" sensation of smallness, and somehow it didn't really pack a punch emotionally.
Dead Center, The
Psychiatrist treates a patient that has risen from the dead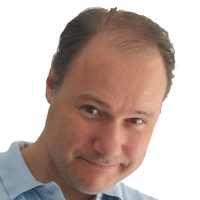 Wittenberg
14-06-2021

An unpleasant surprise
Morgue-scenes, already my weakspot! But this movies doesn't solely rely on their creepy atmosphere. It has an intelligent, well constructed uncanny atmosphere throughout, and I love the natural acting and believable hospital atmosphere that was created. It really elevates the story.
Dead Pool
Dead Pool is off to avenge his creator (sure the superhero skills are cool but what it did to his skin, not so much)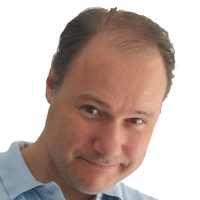 Wittenberg
20-11-2016

Refreshingly nasty
With his bad mouth, self awareness, humor and ultra cool action scenes, Dead Pool is a breath of fresh air amidst his unbearably boring Marvel colleagues. Story wise, it could step up a bit though as that felt shallow and plain.
Dead Space: Downfall
Animation based on the video games, in which a spaceship salvages an alien relic from a planet, after which horrible things happen
Wittenberg
28-06-2022

A quick fix of dead space terror but not much else
Fairly competent as a gung-ho heavy duty space zombie action animation, wisely not holding back in blood and guts, but ultimately lacking in depth, truly memorable moments or interesting characters.
Deadpool 2
Deadpool looses his wife and wants to protect some kid
Wittenberg
15-10-2019

Lacks substance, just gags
The cynical nature of Deadpool and the kitsch, over-elaborate fighting scenes are the real aces of this movie, but after a while it gets exhausting and overdone, and with only a rather vague and messy story to fall back on I found myself strangely bored for the amount of stuff that goes on.
Death Note
Dude finds a book in which he can write down the name of people he wants dead. And it works too.
Wittenberg
14-09-2020

Somewhat refreshing but not quite terrifying
Never seen the manga it was based on, so I can't comment on that. I thought it was a reasonably fresh horror with some new ideas and twists that make it worthwhile, but the atmosphere was not menacing or scary; It was reminiscent of the Gremlins and Critters-style 'fun' horror, suitable for minors.
Death Valley
Contractors are hired to rescue a scientist from a secret lab in a forest where horrible alien experiments took place
Wittenberg
20-12-2021

Uninspired and stolen
A drab and shameless collage of stuff we have seen a million times before, delivered by subpar actors doing annoying characters.
Deathgasm
Outcasted and bored metalheads play a song that summons evil
Wittenberg
12-06-2022

Go harder
I liked the idea of making the foul subjects of metal come alive, but unfortunately this movie offers only some lukewarm gags and horrors. And despite all the effort, there still is something unmetal about it - like they didn't dare to venture into the actual macabre subjects of some of these bands.
Deep House, The
Couple tries to score youtube visitors with a movie about a submerged house. But when they dive into it, stuff happens.
Wittenberg
13-02-2022

Unable to cash in on the fantastic concept and visuals
This is an awesome idea and the underwater footage looks fantastic and bone chilling, and must have been tricky to film. It is almost incomprehensible that they still managed to make this NOT scary - but the banal horror story and robotic underwater conversations did the trick. A rewrite, please.
Deep Ones, The
Couple rents a place by the sea, but the strange hosts soon drag them into strange rituals involving some sea entity (Cthulhu!)
Wittenberg
28-07-2021

Not scary, but perhaps that wasn't the point. An ode to horror?
Acting and camera work is so clunky that it sometimes feels like you're watching porn. But when I also heard the 50's classic 'whistle' mystery music style I began to suspect they were aiming for a certain atmosphere. It sort of works: it's campy and entertaining. But scary or intense, it is not
Deliver Us From Evil
Heavy handed cop finds himself involved in a paranormal case leading up to exorcism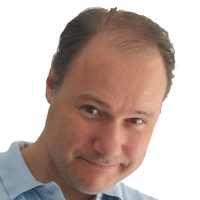 Wittenberg
02-10-2016

Nicely done crime/horror movie
A rather solid movie with good acting, great badass characters, and a gloomy en dark atmosphere reminiscent of Seven.
Demonic
Woman is asked to communicate with her comatose mother in a 'simulation', but awakens demonic evil in doing so
Wittenberg
31-10-2021

Fresh, but should have been better
It's a nifty combination of tech, occult and horror and I liked it. It's just unfortunate that it failed to really make an impression or become really scary. Like the story required some more twists and layers, and should have 'aged' more before making the movie.
Despicable me 3
Despite setbacks, Gru is trying hard not to go back into crime. But then he finds out he has a brother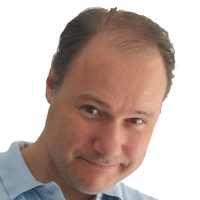 Wittenberg
14-07-2017

Full of good things
It was quite heavy on sub stories and plots, risking convolution and hysteria. But luckily it manages to stay on the good side of things, keeping everything on rails and delivering colorful, whack fun and expanding on the franchise's unique humor, graphics and (80s!) vibe.
Destroyer
Worn out, dead tired female detective is haunted by a criminal from her past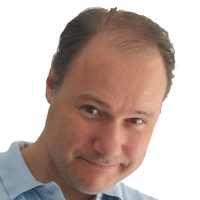 Wittenberg
21-08-2019

Looks and feels unique
I didn't want to keep dwelling in the extraordinary make up and looks of Kidman, but it is so powerful that it radiates onto everything in the movie, lifting it to an intense, hot and muggy experience.
Deus
A spaceship travels to a mysterious sphere to investigate
Wittenberg
27-12-2022

Terrible scifi with insufficient but still present elements of quality
Apart from the outside space graphics, nothing else convinces in any way. Not the actors, not the ship interior, not the dialogues, not the music, not the directing, not the ship's plumbing. The story and twist are sort of interesting, but are unfortunately buried beneath the problems.
Device, The
Two sisters (and a douche) retreat to a sumercabin to overcome past trauma. But what they find only brings them extraterrestial misery.
Wittenberg
04-02-2015

It's plain bad
There are a lot of things wrong with this amateuristic scifi horror. Like the cheesy aliens and the many awkward overlong chat scenes. But the completely misleading, non-representative poster artwork is really criminal. Tssssk!
Devilman Crybaby
A dude can turn into a devil without becoming evil, which gives him the powers to save the world from demons taking over.
Wittenberg
31-07-2020

Intriguing oddball
A really odd manga that is wrong for many reasons, and had me wondering why I was watching it several times. But the strange turned into intrigue, and kept me curious enough to watch all of it - which was rewarded by a tasty finale.
Devotion
A black aviator tries to make it it not just through the Korean war, but also through racism
Wittenberg
27-08-2023

A well made movie, somehow unable to excite
On the face of it, this was pretty close to a triple A movie. A touching and sincere storyline, impressive CGI and areal shots, and a professional and mature feel to it. Yet somehow, there was something lukewarm about it, unable to really move or excite me. Not quite sure what it was.
Die Brucke - Bernhard Wicki (1959)
There can't be enough anti-war movies
Wittenberg
06-03-2023

a sad warstory, told well
After all these years, this is still a worthwhile movie, effectively painting contrast between the boys in their daily life and the pointless and violent war they end up in. Some remarkable cinematography for it's age, too.
hente
10-10-2013

Armed conflict can infect us all
I saw this movie half a century ago and it is still impressive even without the usual mass scenes and shoot-outs. Make sure you watch the original version by director Wicki and not the later re-make with the same title.
Die Hard
Evil people hijack a skycraper with everyone it, but they didn't take into account one brave cop making a stand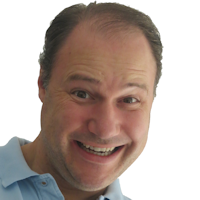 Wittenberg
13-03-2018

Still awesome
Still an immensely enjoyable and exciting action movie that set a standard with style, action and humor that has never really been surpassed.
Die Hard 2
This time our hero gets caught up in the hostile take-over of an entire airport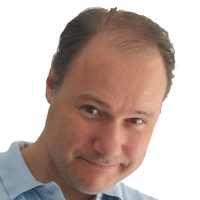 Wittenberg
14-03-2018

A worthy succesor
I guess it would never have been able to top the original, but I commend them for getting close and successfully prolonging the same action, humor and on-man-army formula. It's all just a bit less snappy.
Discovery, The
When an afterlife is scientifically proven, suicide becomes rampant because people try to get there
Wittenberg
10-06-2017

Not all I hoped, bit I still liked it
Part of me wished it was more about the discovery itself, part of me wished it was deeper en creepier, but the rest of me was quite pleased with the sober, depressing and character based-approach that still manages to intrigue and serve a satisfying climax.
Dive, The
Two sister go on a dive at a remote site. One of them gets stuck.
Wittenberg
17-09-2023

Pretty and suspenseful
For a while I was skeptical whether I would care enough about these girls, or seeing them struggle around the single plotpoint for an entire movie. Turns out I did. It looks great and becomes quite a nail biter indeed. It's also quite savvy about diving equipment and procedures, adding to realism.
Django Unchained
Bounty hunter frees slave, together they go on a violent trip set things straight and rescue the slave's wife.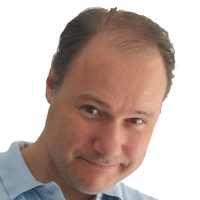 Wittenberg
09-06-2014

Up with Tarantino's standards and trademak style
A bold, daring and violent way to address slavery, full of Tarantino-style endless chit-chat and under-the-skin tension that somehow keeps you on the edge of your seat. I thought Django himself was overshadowed and flat, but then again I am not a big fan of Foxx.
Doctor Sleep
Now an adult, the boy from The Shining has managed to take control of his ghosts when he sets out to help another gifted girl
Wittenberg
09-08-2020

Sacrilege yourself
Well this sequel seemed like an unholy idea to begin with, but since apparently King himself wrote it I was hopeful. Alas, it really is a sacrilege that fails to become scary, stuff they bring back from the Shining instantly looses it's appeal and the sucking of 'scare smoke' was just so childish.
Doctor Strange
After cripling his hands in a car accident, a cocky surgeon seeks help in a mysterious Tibet cult where he gets involved in interdimensional wars
Wittenberg
01-10-2017

Scores in many fields but not in depth or true excitement
This superhero flick features some colorful and original footage, a healthy dose of - sometimes poorly timed - humor and fighting amidst awesome transforming cities that put Interception to shame. But despite the deep multidimensional theme, I found it strangely shallow and one-dimensional.
Dominion
An alien invansion is at hand, but there is other aliens already walking among us but they can't help us with that. And this one guy tries to expose these events and help an alien find his earth girl.
Wittenberg
22-11-2015

Heinous
A dreadful montage of vague ideas and slow, disconnected actors driving around in big cars doing whatever, with music desperately trying to make it remotely exiting. It is almost impossible to keep your attention to this and not fall asleep. The prologue was oddly interesting by comparison.
Don't Breathe
Three young burglars think the gig at a blind man's house is going to be easy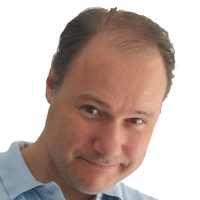 Wittenberg
18-03-2017

Fresh
A fresh horror suspense flick with fine performances. I was quite impressed with how they made a a blind man terrifying and how they managed to keep the story running based on a small premise.
Don't Leave Home
Artist inspired by cases of vanishing children is one day invited to the home of a priest who's painings make people dissapear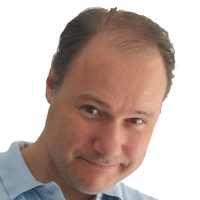 Wittenberg
21-04-2019

Effective and subtle
There's something small and simple about this oddly titled horror, which makes it subtle, intimate and quite intriguing. There's not much standard horror mayhem, but rather a sense of discomfort and mystery. Quiet nicely done, I must say,
Don't Look Up
Scientists discover a planet-killer meteorite heading for earth, but the real shocker is the difficulty of finding anyone interested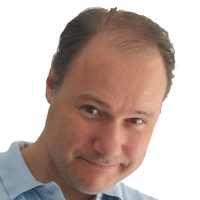 Wittenberg
07-04-2022

Good satire with an undertone
It's basically an amusing political commentary that is is exaggerated and sensational on the one hand, but uncomfortably recognizable and realistic on the other.
Don't Worry Darling
A woman is living a perfect live in an isolated town, but she slowly discoveres something is off. Set in the 50's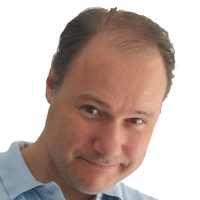 Wittenberg
11-11-2022

An entertaining, mysterious puzzler with a dash of sciencefiction.
I love these "somethings-not-quite-right" movies, and this one certainly delivers. The energetic actors, color palette and lively fifties vibe add to the mix.
Doors
Four individual stories that take place on earth where mysterious a substance known as doors make people dissappear
Wittenberg
17-07-2021

Pleasantly weird (but not great)
The overall experience isn't great. It lacks emotional involvement or a clear story a character to hang on to. Like the makers didn't quite understand it either. But there's something sympathetic about it. I like the effects, and it is kind of pleasantly weird, doing it's own thing in a ballsy way.
Dos
Man and woman wake up in a strange hotelroom, with their belly's sewn together
Wittenberg
20-12-2021

Tasteful, but ultimately doesn't make the impression it could
Despite the horrible premise, it stays away from torture porn or excessive gore, focusing instead of the story and mystery of how this came to be. It certainly kept me keen to find out, but performances, the story or big reveal all were a bit mellow to me, leaving me slightly underwhelmed.
Downsizing
Couple decides to shrink and live in a world or other shrunk people, in pursuit of happiness and for sustainability of earth
Wittenberg
22-12-2019

Disappointing second half
Up until they are shrunk, this is set up really nicely, putting in effort to make this idea work and making me eager to find out what's next. But then the story takes a u-turn with a slightly whiny, society critical theme, a horribly overacting Vietnamese, all making the smallness sort of pointless.
Dracula Untold
Vlad needs extra powers to save his town and people, so he drinks the blood from a dark figure and becomes a vampire.
Wittenberg
07-02-2015

Nothing really good, nothing really bad
I can appreciate how it doesn't overdo things, but at the same time it doesn't excel in anything either. It's all a bit flat and muffled. And you know, maybe vampires are not that scary or impressive anymore.
Dragon's Dogma
When his family is killed and his heart is stolen by a dragon, a man embarks on a dangerous journey to get it back and slay the dragon
Wittenberg
26-12-2020

A more than average manga/computergame movie, but still not great
The journey contains some exciting moments, battles with classic mythological beasts and the theme of seven sins gave it some some depth. But the one dimensional and stiff characters aren't helping to feel much empathy for it.
Dredd
Comicbook judge-jury-executioner takes rookie into builidng full a drug addicted badguys (and a badwoman)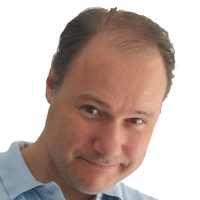 Wittenberg
18-02-2013

Fine heavy duty action
Movies that occur in a single place can feel somewhat cheap. But I quite enjoyed this moody, dark, heavy action flick with some beautiful slo-mo scenes and sounds.
Drone
Familyman secretly serves as a contractor flying execution missions with drones, but he's not as save as he thinks
Wittenberg
14-04-2019

Yes, it is leading somewhere
For while I thought this movie was compensating a lack of substance with long scenes, slow montage and drifting off from the source material. But slowly the realization of what's going on is creeping in, climaxing in the agonizing dinner scene. Not what I thought it would be, but quite decent.
Dumb and Dumber To
They are on the road again, this time to find a new kidney
Wittenberg
22-02-2015

Below par
It's slightly entertaining and slightly comical. But for a movie with a legacy like this, that is not enough and a bit disappointing. I'd say there were about 5 really great jokes. Harry and Lloyd's attitude is also kind of mean and nasty, rather than ignorant and clueless, which tasted funny to me.
Movies found: 959 | max movies per page: 100 | Showing: 151 - 250
Previous
Next