BoiledDown

.net




If everyone's a critic, then so are we!
As Above So Below
Mockumentary about a historian and friends who go into tunnels below Paris to find an ancient stone. But there's things down there.
Wittenberg
28-06-2015

Reasonable
Mockumentaries en found-footage appearantly must feature teens. Always. The subplots and themes within the tunnels appear a bit rushed and underdeveloped. But there are still some good scares and effective claustrophobic scenes down there too!
Assasins Creed
Some guy from a line of medieval assissins takes trips back in time with some machine to find some magic apple
Wittenberg
02-05-2017

Stupid and liveless
I guess the effort is there, but what a bummer. The whole time travel thing was unnecessary, incomprehensible and preposterous. Why didn't they just cook up a story situated in the past? Also, icecold characters throughout, cheesy and dumb lines and too much footage of people gazing in the distance.
Astronaut: The Last Push
Mission to the moon Europa goes wrong. Surviving austronaut in a has to make it back, spending years in a single compartment.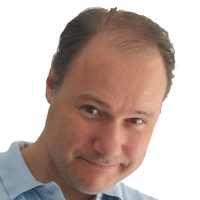 Wittenberg
15-02-2015

Mostly succesful
A risky movie concept, requiring a top-notch actor and scripts to make the switch from actual boredom to fascination. Despite the ill-advised decision to make the astronaut a rather cold lifeless character, and some moments of actual boredom, this movie also gets plenty of things right. Well done.
Aterrados (aka Terrified)
It's actually quite hard to summarize, but terrifying supernatural things occur in a neighborhood, and investigators investigate.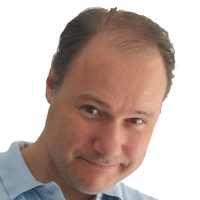 Wittenberg
14-02-2023

Truly terryfing scenes in a somewhat vague storyline
This features more than an average amount of quite intense, scary scenes that really come through. In fact this is close to being one of the better horrors out there, but somehow the story was a bit vague and hard to even remember, deducting points.
Atomic Blonde
Sexy superspy (with blond hair) is send to pre-wall Germany to recover a list of great importance
Wittenberg
20-01-2019

An over the top spy story with a cool sauce
With 80s music and a Berlin-wall zeitgeist, this movie has really cool atmosphere. I must also mention the extraordinary single-shot fighting scene (alas with not so convincing fighting). However, the typical, over complex, spy nonsense and her infinite skills and grasp were too much for me.
Atomica
Woman engineer goes to a faulty device transforming nuclear radiation into energy. Something in there is not quite right.
Wittenberg
02-07-2017

Very cheap - in more than one way
Once she arrives, the only thing that awaits are very long, uninteresting conversations, sub par acting and an empty slow plot in which not much is going on. The poster artwork is completely misleading and does not represent actual footage from the movie. Boooh.
Attack on Titan
Humans built walls in defence of hungry giants. Until one wall is breeched....
Wittenberg
26-12-2015

Japanese kitch with chilling monsters
I may never get used to the silly Japanese overacting and kitsch expressions, but I have to say these pale giants with their lifeless stares are some of the more intense and terrifying monsters I have seen lately. Memorable and unique.
Audition
A man is looking to remarry a mysterious girl he notices in an audtion for a movie, but she leads him to great peril - to put it mildly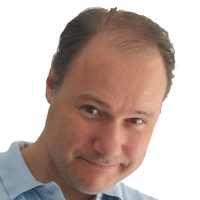 Wittenberg
29-12-2022

Remarkable
About 90% of the movie is romantic drama leading up to the infamous 10% of painful torture. If you didn't know about this finale, I suspect some might wonder where this movie is going and what it is about. But as it is, the combination makes for an intriguing and remarkable movie.
Automata
When the robots that are supposed to help us out start showing strange behaviour, an insurance agent starts to investigate.
Wittenberg
16-02-2015

Fine scfi, but lacking the right stuff to soar
A decent, fine looking flick that achieves much without over-relying on effects or spectacle. I thought it lacked some finesse, and felt like it reached for some deeper but didn't quite get a grasp. I was also very disappointment with the thing they needed the nuclear battery for.
Autopsy of Jane Doe, The
During an autopsy of a beautiful women, the cause of death becomes increasingly mysterious, as are the things that are happing to the coroners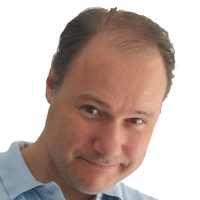 Wittenberg
17-05-2017

Creepy setting, creepy movie, excellent idea
Any morgue setting will instantly cater for a horror movie. But this original, focused and terrifying movie sure exploits it to great lengths. Love how the mystery unfolds and how the autopsy and dead people are straight up in your face!
Movies found: 915 | max movies per page: 10 | Showing: 71 - 80
Previous
Next