BoiledDown

.net




If everyone's a critic, then so are we!
Archive 18
Video repairman gets a myserious gig to restore some tapes, and the footage drags him into the supernatural and occult
Wittenberg
12-02-2022

Not quite
It started of well, with a nice blend of horror and mystery, and I liked how the 'found' footage was alternated with 'real' footage. Unfortunately, it was let down by really unrealistic, strangely behaving and talking characters, a onedimensional lead actress and well, it's failure to become scary.
Arctic Void
Televisioncrew on a boat in the Arctic tries to keep their sanity (and stay alive) after all passengers dissappear in an instant
Wittenberg
27-02-2022

Sweet little mystery
It could be said that the content is fairly minimal, but this didn't bother me at all. It is wonderfully mysterious, the slowness just adds to atmosphere and feeling of desolation, and they were really able to get the most out of the awe inspiring scenery and mystical abandoned town.
Area 51
Armed with camera's , some teens attempt to sneak in area 51 and catch a glimps of what's in there
Wittenberg
13-08-2015

Great idea doesn't quite deliver
A clever idea that could have yielded some scary footage. Unfortunately, the teens in question are bit bland and unsympathetic, their efforts for this stunt are a bit over the top, and once inside it's a bit too messy and rushed to deliver true scares. Should have been toned down a little.
Armadillo
Documentary team joins a Danish military squad in Afhanistan up close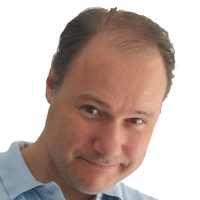 Wittenberg
16-02-2018

Nice guys in a gripping documentary
The action is not the usual Hollywood mayhem, but the notion that it is real makes even single bullets shot very intense indeed. Courageously filmed, it is a unique peak into what it must have been like. These Danish guys seem alright to me.
ARQ
Guy gets caught in a time loop in which he must escape a house from evil people who want his time machine. Sort of.
Wittenberg
14-11-2018

Repitition can be repetitive
This movie made me appreciate those stuck-in-repeating-day movies more, for doing the same but keeping it interesting still. This one, however, is agonizingly repetitive, narrow and has a crawling pace and boring actors. Too bad about the snappy beginning a synth soundtrack.
Arrival
Linguist is asked to crack the language of the aliens who landed and ask them: why are you here?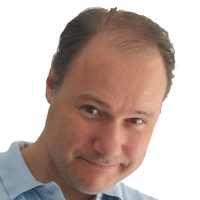 Wittenberg
17-11-2016

Elegant, deep and sober scifi, just the way I like it.
My favorite movie themes combined: science fiction and deep mystery/mind benders that will have you pondering days after. Excellent and refreshing.
As Above So Below
Mockumentary about a historian and friends who go into tunnels below Paris to find an ancient stone. But there's things down there.
Wittenberg
28-06-2015

Reasonable
Mockumentaries en found-footage appearantly must feature teens. Always. The subplots and themes within the tunnels appear a bit rushed and underdeveloped. But there are still some good scares and effective claustrophobic scenes down there too!
Assasins Creed
Some guy from a line of medieval assissins takes trips back in time with some machine to find some magic apple
Wittenberg
02-05-2017

Stupid and liveless
I guess the effort is there, but what a bummer. The whole time travel thing was unnecessary, incomprehensible and preposterous. Why didn't they just cook up a story situated in the past? Also, icecold characters throughout, cheesy and dumb lines and too much footage of people gazing in the distance.
Astronaut: The Last Push
Mission to the moon Europa goes wrong. Surviving austronaut in a has to make it back, spending years in a single compartment.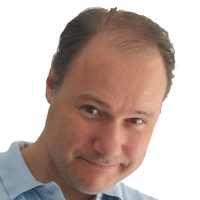 Wittenberg
15-02-2015

Mostly succesful
A risky movie concept, requiring a top-notch actor and scripts to make the switch from actual boredom to fascination. Despite the ill-advised decision to make the astronaut a rather cold lifeless character, and some moments of actual boredom, this movie also gets plenty of things right. Well done.
Atomic Blonde
Sexy superspy (with blond hair) is send to pre-wall Germany to recover a list of great importance
Wittenberg
20-01-2019

An over the top spy story with a cool sauce
With 80s music and a Berlin-wall zeitgeist, this movie has really cool atmosphere. I must also mention the extraordinary single-shot fighting scene (alas with not so convincing fighting). However, the typical, over complex, spy nonsense and her infinite skills and grasp were too much for me.
Movies found: 804 | max movies per page: 10 | Showing: 61 - 70
Previous
Next