BoiledDown

.net




If everyone's a critic, then so are we!
Ghost in the Shell
Cyborg police officer is threatened by an entity from within her hardware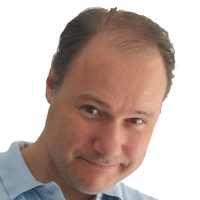 Wittenberg
08-05-2016

Dialogues not overly succesful, but the rest is
The dialogue can by long, stiff and unnatural. But the wonderful imagery, music, mysterious atmosphere and mesmerizing scenes of future Japan still make it an intriguing experience.
Ghost in the Shell (2017)
Live action Manga remake of the android fighting crime, her past and herself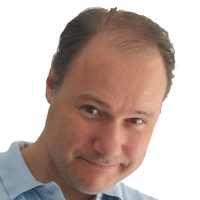 Wittenberg
27-04-2017

It gets it right
So people were complaining this had no depth, but were fine with Avengers? Screw that. This is an awesome looking movie that is exciting throughout and has plenty of depth and bucketloads of atmosphere. It also strikes a good balance between a 'western take' and the core Japanese original.
Ghost in the Shell 2: Innocence
An investigation into pleasure robots that start to kill their owners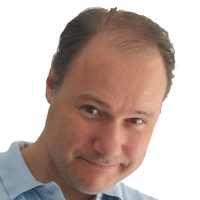 Wittenberg
10-06-2018

Not for everyone, but a joy for some
Once again it will test your endurance for coping with long, poetic, endless metaphors and contemplations about technology. And once again it will reward you with a fabulous combination of drawn and CGI graphics and a fascinating atmosphere. A bit too low an action maybe, but worth it.
Ghost in the Shell: SAC_2045
Wittenberg
19-07-2020

More clean and comprehensible, but at the cost of atmosphere
I enjoyed another round of the adventures of this fabulous team. There is plenty of cool stuff in there, and I could actually follow the story this time. The graphics however, while crisp and clear, are also a bit lifeless, and the major somehow lost her mojo for me - even if she is an android.
Ghost in the Shell: The New Movie
I think it's about cyborg major leading a team to resolve the assassination of the prime minister
Wittenberg
12-03-2017

Too complicated, not enough magic
It kept some of the magic of the original, but what it kept mostly is endless incomprehensible techno/politics that I could not stay focused on. It's not bad looking, but most of the art of the first movie is no longer here.
Ghost Rider: Spirit of Vengeance
Man - who is also a burning skeleton motor cyclist - must rescue boy who... ah whatever
Wittenberg
24-02-2013

Burning boredom
If looking at a burning skeleton hero obliterating devil scum is still boring and liveless... something must be wrong.
Ghostbusters (2016)
Not withstanding mockery and misfortune, four women form a team to fight ghosts
Wittenberg
07-05-2017

Good fun, but it's really only comedy
Having all female leads was a good move to make it fresh, and overall I had a good time with this colorful and frisky comedy. It's predecessors, however, also threw in some genuine scares in creepiness in the mix, which made for a more exciting, balanced experience than this.
Girl Next Door, The
The (sadly true) story of a girl under custody of an evil aunt, who tortures her to death in a basement, with many of the local kids joining in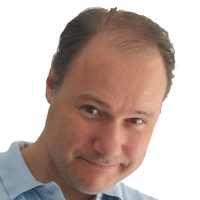 Wittenberg
26-10-2022

A painful story that needs to be told
This harrowing story is hard to watch, is made well and made me read into the backstory for sure. It feels inappropriate to even criticize it, but somehow it looses a few points because it really felt and experienced like a movie adaptation, creating some distance/shielding from the true horror.
Glass
A researcher investigates the credibility and actual superpowers of the superhero's from Unbreakable and Split
Wittenberg
17-08-2019

Ultimately a failed attempt to prolong this
The story provides a potentially clever reason to bring these people together and add a twist to the story, but mostly it feels like everybody was dragged in front of the camera again, the "research" was laughable and I still hate MPD - it is so embarrassing to look at, not scary at all.
Glorious
Broken man takes a stop during a car trip, but gets locked in the restroom with a god occupying one of the stalls
Wittenberg
28-08-2022

Refreshingly mad
While it may have some trouble keeping the simple setup engaging the whole time, I did find that this is a wonderfully crazy and refreshing flick. It has a nice dash of horror and scifi elements, but is mostly suitable for those seeking something absurd and trippy.
Movies found: 862 | max movies per page: 10 | Showing: 301 - 310
Previous
Next