BoiledDown

.net




If everyone's a critic, then so are we!
Chernobyl
A pretty accurate miniseries about the nuclear catastrophy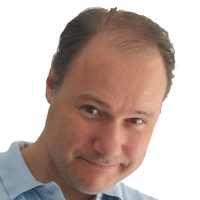 Wittenberg
07-06-2020

Seriously good
Grim and sober, never succumbing to cheap thrills or green glow. Featuring strong acting and fanatic attention to historically accurate details. Apparently it still is not always exactly what went down, but the fact that it made me read up about this accident is a compliment in itself.
Child of God
A senile outcast, forced to live in the woods, discovers a sinister way to ease his sexual cravings
Wittenberg
25-05-2015

Disturbing. Good.
An uncomfortable, disturbing, taboo shattering movie that nevertheless remains gripping and within tolerance levels. It even manages to evoke some level of empathy for the outcast.
Choose or Die
Girl gets caught up in a mysterious vintage game that makes people make horrible choices
Wittenberg
21-05-2022

Some entertainment, but not great
For a horror it doesn't really scare much, and overall execution is a little underwhelming. The way the game interacts with the real world seems inconsistent and not very well thought out. But well, there are some new ideas and it does provide some basic amusement value.
Chronicle
Found footage of teenagers developing superpowers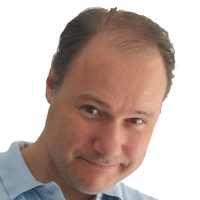 Wittenberg
19-02-2013

Unique approach to what superpowers would be like
Real people with some superpowers are more exciting than superpeople with massive superpowers. Nice effects too.
Clara
Expelled from his teaching position, an obsessed professor carries on his search for exoplanets with help from a not so obvious assistant
Wittenberg
30-07-2019

An exciting scientific quest with a double agenda
The quasi-deep dialogue between the two felt forced and banal, and a stone-juggling hippie telling the atheist scientist (narrow-minded, grumpy and depressed of course!) how to find planets was quite preposterous. The science of it was nice though, and at the end it still was strangely rewarding.
Climax
Party with dancers goes haywire when all of them appear to be drugged by something causing really bad trips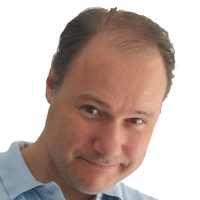 Wittenberg
22-03-2022

Masochism
All the dancing in the beginning was almost too much for me, but slowly the Gaspar Noé camerawork, shocks and nausea unfold, making this an intense and courageous 'experimental horror' indeed. I am beginning to think watching this kind of stuff could be a form of masochism.
Closer to God
The aftermath of bringing the first cloned child into this world... or was it?
Wittenberg
16-06-2019

Uneasy in a good way
Has an effective, uneasy atmosphere, and the agonizing sensation of people trying to take care of a strange human in a room in the house, without really revealing what's in there. Could have had more impact with some more style and direction though, and booh for the misleading artwork.
Cloverfield Paradox, The
A spacestation desperately tries to harvest a new type of energy for a dying earth, but accidently triggers multiverse dimension stuff in doing so
Wittenberg
07-02-2018

Tries to mask a flat execution with random dimensional thingies.
An awesome premise but lackluster execution with slightly dull actors ultimately no good script. The dimension stuff that happens feels arbitrary, like they just threw in 'weird stuff'. I was constantly like Why did they... why would that.... that doesn't even.... And WHAT WAS THE PARADOX?
Code 8
Man with electrical superpowers has no to choice but to use them for shady business so he can pay for his mother's medical bills
Wittenberg
01-08-2020

Solid but with some windowdressing
Overall this was quite solid and featured good acting and atmospherics. But ultimately the superpowers and cool airdrop-robots started to feel as window dressing, because they didn't really seem to matter for the development of the story, and a slightly underwhelming crime story was what remained.
Coherence
Friends enjoy diner while a comet passes over... causing strange quantumlevel effects on them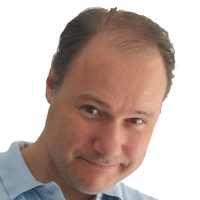 Wittenberg
02-01-2016

I love quantumfucks
A really wonderful, mind boggling story that manages to suck you into the puzzle and leaves you in a somewhat unsettled but intrigued state of mind. Effective also because it is set up so plainly and is acted naturally.
Movies found: 834 | max movies per page: 10 | Showing: 141 - 150
Previous
Next