BoiledDown

.net




If everyone's a critic, then so are we!
Gantz
Anime series about people who get to hunt monsters (aliens?) after they have been killed in an accident
Wittenberg
19-01-2020

I gave up
I thought I'd give this a try since I liked the digital movie 'Gantz:O' that was based on this. I tried to persevere, but just could watch this due to it's slow nature and endless waves of atrociously bad acting and dialogues, before and even during the monster fights.
Star Wars: The Rise of Skywalker
No point in describing this any other way than: the finale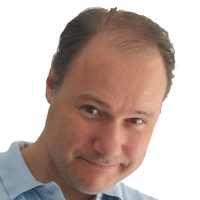 Wittenberg
03-01-2020

Why is this not perfect?
I was thinking: what a perfect Starwars movie. It has everything you could possibly want, done in a tasteful and beautiful manner. Yet I walk out the theater feeling indifferent, numb and with no desire to discuss or relive anything of it. I wonder if it's just fatigue, or something more fundamental
Finding Dory
It's actually more like "Finding Dory's Parents"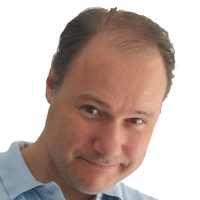 Wittenberg
31-12-2019

For a sequel, this seems about right!
While it won't yield the awe of the first one, simply because we are used to it, I'd say it quite successfully finds a balance between delivering what made the first one so good, and introducing a new story, plenty of memorable moments and some new fun characters.
Midway
About the famous WW2 battle in the pacific, after Pearl Harbour
Wittenberg
23-12-2019

I feared worse
There's the inevitable movie cliches. The main gum-chewing hero was annoying as hell. But I like how his character changed as he was given responsibility, and the movie features plenty of well done and good looking battle scenes. Yet none of it really stuck as I left the theater.
Downsizing
Couple decides to shrink and live in a world or other shrunk people, in pursuit of happiness and for sustainability of earth
Wittenberg
22-12-2019

Disappointing second half
Up until they are shrunk, this is set up really nicely, putting in effort to make this idea work and making me eager to find out what's next. But then the story takes a u-turn with a slightly whiny,society critical theme, a horribly overacting Vietnamese and making the smallness sort of pointless.
Movies found: 570 | max movies per page: 5 | Showing: 1 - 5
Next