BoiledDown

.net




If everyone's a critic, then so are we!
Killers of the Flower Moon
A tribe of Indians, wealthy because of the oil on their land, is overcome by of a plague of murders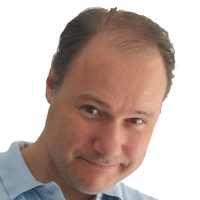 Wittenberg
29-11-2023

Oscar material and it knows it
My my. A slew of triple A actors are seemingly competing for who has the most acting prowess, almost up to the point of overacting. This, together with the somewhat whiny story, makes it an very good movie indeed, but I couldn't shake the feeling of it being a self aware Oscar beggar.
The Taking of Deborah Logan
Students want to film a patient with Alzheimers, but end up documenting something much more sinister
Wittenberg
29-11-2023

Some good scares and ideas in a mediocre mockumentary
This movie captures the potential creepiness of elderly people doing strange things in the dark quite well, and certainly has some striking scenes to offer. But some of the other characters, and most of the unconvincing in-between found footage stuff, bored me.
The Mist
A mist containing monstrous creatures traps a group of people inside a supermarket
Wittenberg
28-11-2023

Too much cartoon people to be scary
I think it has that distinctive style of Stephen King, featuring a group of various very talkative and exaggerated characters arguing and contemplating as they face this ordeal. Almost like watching a play. Somehow it drains most of the tension, and left me slightly amused rather than scared.
The Farm
Couple on a roadtrip ends up at a farm where they are treated like animals
Wittenberg
27-11-2023

Unpleasantly piercing you conscience, but as a horroflick a bit thin
Seeing humans being treated like animals is quite a clever move, because it is shocking and vile, yet you can't fully condemn it because we treat animals this way too. It gives an unpleasant feeling. Too bad the move has little more to offer. Still, I suggest part II - the abattoir could be huge.
Delete
A woman and her secret lover get hold of a device that makes people disappear
Wittenberg
27-11-2023

ok mystery, but sluggish and slightly dull
Mostly a fine mystery and crime story, that adds some layers as we learn more about how the device works. But like many series, it can be very sluggish, almost as if it is struggling to fill up 8 episodes. Most actors are kind of flat, too.
The Girl on the Third Floor
Man is revamping a house before his wife moves in, but the house has a sinister past
Wittenberg
12-11-2023

A remarkably framed horror
The main protagonist is a remarkably cartoonish and over-the-top character, which reminded me a bit of the Ash character from Evil Dead. While this horror has it's moment's, this mostly makes it akin towards comedy. Refreshing and quiet amusing perhaps, but not really terrifying.
Play Dead
A girl fakes death to get into a morgue, where she needs to retrieve evidence against her brother. But there is unsuspected danger inside.
Wittenberg
11-11-2023

Maybe too long and too unlikely, but still a thrilling ride
The premise and story are far-fetched, and I thought the acting lacked finesse. But this still manages to roll out quite an exciting, pretty tense thriller/horror for the most part. Unfortunately it drags on for too long, becomes tiring and even more implausible. Still, enjoyable stuff.
V/H/S/85
Another batch off vaul horror story's presented and grainy and buggy VHS quality
Wittenberg
08-11-2023

restless but satisfying horror and mystery in a distinctive format
The stories are dark and nasty but all have some have a pleasing element of mystery in them, really making you curious. Later on, some smart connections between the stories unfold, which shows they put in some effort instead throwing in random gore. The nervous presentation is a lot, but it worked
After Yang
A man tries to get his broken droid and familymember fixed, and finds out a deeper level in it than he realized
Wittenberg
08-11-2023

Atmospheric but ultimately too thin
Saturated with a mellow and melancholic atmosphere that almost gets you in a dreamy state as well. I appreciative how it's more of a wandering, soul-searching sort of poetry than a clear-cut story, but ultimately I found it too thin on substance to make a lasting impression.
The Killing of a Sacred Deer
A surgeon befriends a boy who's father's life he could not save, which showy turns into a horrifying relationship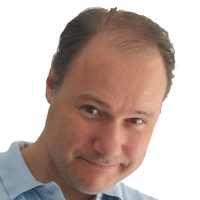 Wittenberg
04-11-2023

A strangely presented and dark tale, that gets to you nonetheless
I needed some getting used to the stiff, strangely brought dialogues from some characters, but eventually this added to a uncomfortable, disconnected, but intriguing atmosphere. The boy's behavior really makes you anxious, as does the dark story as whole.
Blame!
In a world where strange entities keep building endless structures and annihilating humans, a mysterious man may be a saviour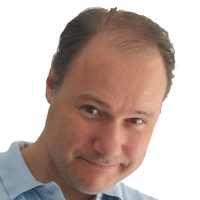 Wittenberg
30-10-2023

A cool anime deserving a better title
This oddly titled anime features some beautiful and moody drawings, exiting action, great music and snappy sound effects. On top of that, the story has some depth and interest, so this added up to a rather enjoyable package.
The Ruins
A group of beautiful people goes to a secluded mayan ruin, where doom awaits
Wittenberg
27-10-2023

A pretty good and pretty original horror
This movie manages to overcome my usual allergy of horror movies with those witty, young, beautiful perfect people, and delivers a pretty solid and entertaining watch, with some gore, mystery and reasonably fresh ideas. I loved the mimicry concept in here.
Grave of Fireflies
A brother and his little sister try to make it through the bombardments of worldwar 2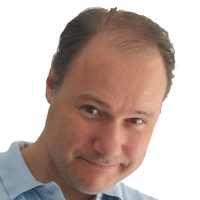 Wittenberg
22-10-2023

Honest and sad
A sad and sober story without much window dressing, instead focusing on these kids and their innocence, and heart shattering daily tasks of looking for shelter and food. I wasn't as destroyed by it as some viewers apparently were, but that's just because I have no emotions.
Gokseong aka The Wailing
A cop is facing myserious evil possessions of people in his village, not in the least of his daughter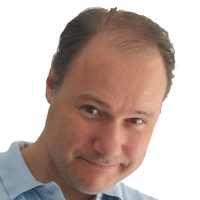 Wittenberg
18-10-2023

An eloborate and moody horror
All in all a pretty good horror with some interesting approaches and an effective gloomy and rainy atmosphere. I liked how the main protagonist is a bit dopy instead of an unrealistic superhero. The story is a bit allover the place though.
Older Gods
A man retreats into a house to study the mysterious legacy of his friend, involving something larger than us, even larger than God
Wittenberg
12-10-2023

A decent cosmic horror, lacking some weight
These low budget movies have no choice but being a slow burner, but that need not be a problem if the story supports it. And well, I was quite interested to see where this was going and appreciated the ideas. Ultimately though, it was a little too thin and minimalistic to really leave a mark.
Suzume
Girl is on a mission to stop doors from releasing sky worms that cause earthquakes, together with her friend - who turned into a chair.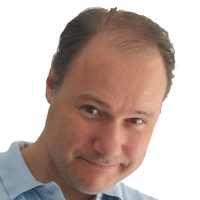 Wittenberg
11-10-2023

Why minds should be set free
Go see it if you don't buy that description. I really appreciated this wildly imaginative story backed up with spectacular animation. It is a testimony for what may come from unrestricted, unbound filmmaking... even if the result may be difficult to connect with emotionally.
The Creator
A man is after a new weapon from AI powered robots, but when he finds it it turns things on it's head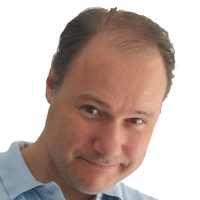 Wittenberg
09-10-2023

Familiar elements blended into something exciting and new
A lot of elements and concept are quite familiar. It reminded me of Elysium for example, both in style, looks and story. But it manages to combine it's sources of inspiration into a new, exciting story, with gorgeous visuals, great performances and it even touched me emotionally.
Ahsoka
Ahsoka and apprentice must stop evil warlord from returning from exhile
Wittenberg
08-10-2023

Pretty bad
I liked some of the spaceships, and some characters I like too. But unfortunately, the main characters, Ahsoka (with her unbearable smirk) and Sabine (look at me I am a rebel), were awful. Also, poor combat, poor plotline, slow pacing, and even more useless stormtroopers abound.
Khanzab
A girl tries to solve the mystery of her father's violent death, and black magic curse surrounding her family
Wittenberg
01-10-2023

Good scares for some scenes, but not an entire movie
I was looking forward to experiencing the Indonesian take on horror. There are some moods and scenes that are quite intense, but they repeated until they loose their effectiveness. The story gets quite messy and the spirits pop in like puppets a haunted house at the fair.
Aporia
A widow gets her husband back by using her friend's machine that perhaps failed at time travel, but can kill a person in the past
Wittenberg
01-10-2023

Slowish and sober, but still a worthwhile time puzzler
I am quite a sucker for these sober, intimate, low-budget movies that still deliver a clever story and time travel puzzles. This one did indeed fall into that category, although it was a bit lackadaisical and perhaps too minimalistic.
Talk to Me
Them kids play with a model of a hand that brings them in contact with ghosts
Wittenberg
26-09-2023

An above average spirt summoner
Summoning the spirits and the inevitable consequences may be a familiar theme, but I thought this movie had enough ideas of it's own to keep it fresh and interesting. I wish it was scarier though, and that I liked the characters more.
Lux Æterna
Actors and crew are trying to shoot a moviescene featuring the burning of witches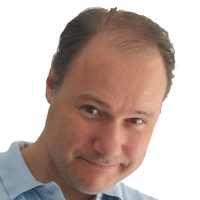 Wittenberg
24-09-2023

Utterly strange, uncomfortable and intense
Even if this movie is mostly people cursing and shouting in chaos, and it remains unclear what the real problem is, there is something very intense about it. The anxious feeling of wanting to leave the place is deep. The finale will blast your senses, leaving you shellshocked on the couch. Awesome.
Menesker Insolent
Two couples on vacation have to deal with each other. And the end of the world.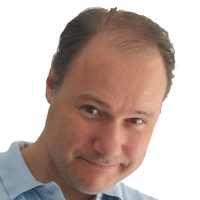 Wittenberg
22-09-2023

Cheeky fun
A remarkable and witty comedy with pleasant colors and humor, funny characters and a cheeky story. A nice surprise.
Cobweb
Boy with shit parents and no friends hears a voice coming from the walls, reaching out to him...
Wittenberg
20-09-2023

Something borrowed, something new
Although it uses some familiar ideas and scares, it also manages to have a story and atmosphere of it's own. Nothing spectaculair perhaps, but certainly a well rounded package and decent horror at that.
The Dive
Two sister go on a dive at a remote site. One of them gets stuck.
Wittenberg
17-09-2023

Pretty and suspenseful
For a while I was skeptical whether I would care enough about these girls, or seeing them struggle around the single plotpoint for an entire movie. Turns out I did. It looks great and becomes quite a nail biter indeed. It's also quite savvy about diving equipment and procedures, adding to realism.
Parasite
A poor family finds ways to infiltrate in the household of a rich family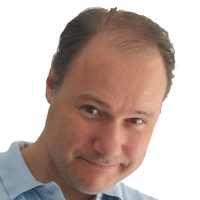 Wittenberg
13-09-2023

Varied, interesting and entertaining
A well-rounded and well made movie that has a little bit of everything, and remains fresh by taking multiple new directions. I liked it, but do not fully feel the 'masterpiece' status it has. People applaud it's 'social commentary' - but if they mean rich and poor - then well duh.
Meg 2: The Trench
More troubles from Megalodons, as well as other beasts that emerged from the depths. And from Russians.
Wittenberg
11-09-2023

This doesn't work for me anymore
Perhaps these movies are actually very hard to make. I mean everything is stupid, dumb, unfunny and manic, and yet still needs the reach the mystical threshold for being 'so bad it's good' or 'uncomplicated popcorn fun'. I, for one, am too grumpy and old for that to work any longer.
The Last Voyage of the Demeter
A ship transports a doomed cargo from Transalvania to London.
Wittenberg
10-09-2023

Lacks inpsiration or surprises
Everything is there for a genuinely creepy experience: A mysterious monster, a squeaky wooden ship and gloomy dark seas. Yet I wasn't scared by it, perhaps even a little indifferent. There's something too modern about the style, and a lack of surprises or connection with the characters.
Haute Tension
A woman and her girlfriend go to her parent's isolated house to study, but a brutal serial killer invades their home
Wittenberg
04-09-2023

A more 'classy' slasher.. if that means anything
After a pretty gory and nasty beginning, it switches to a cat-and-mouse game later on, and has a twist on offer as well. It's more intelligent and refined that your average popcorn slasher, but the characters left me somewhat underwhelmed.
Jellyfish Eyes
Boy and his mother move to a place where the children have little creatures, which they can later use against a great danger
Wittenberg
03-09-2023

A unique but ultimately aimless movie
While the bizarre and colorful little monsters projected on a real world provide an original en wholesome experience, I had trouble getting into this movie. It's too childish for adults, but too lifeless and down for children. Not to keen on some of the acting either.
Beau is Afraid
A scarred man is literally and figuratively going on a bad trip to his mother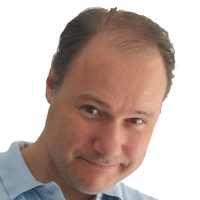 Wittenberg
27-08-2023

A wonderfully bad trip
To think that someone made up this story, somehow decided it was finished, and concluded it was ready to make a movie out of it is even more baffling the the movie itself. But here it is, and I am glad it is. A wild ride, bizarre, disorienting but also skillfully made, intriguing and unique.
Devotion
A black aviator tries to make it it not just through the Korean war, but also through racism
Wittenberg
27-08-2023

A well made movie, somehow unable to excite
On the face of it, this was pretty close to a triple A movie. A touching and sincere storyline, impressive CGI and areal shots, and a professional and mature feel to it. Yet somehow, there was something lukewarm about it, unable to really move or excite me. Not quite sure what it was.
Radius
A man looses his memory after car accident, and acquires a deadly trait for people getting too close him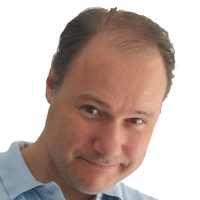 Wittenberg
26-08-2023

An exciting orginal
What a nice surprise this was. An movie with some fresh ideas, tightly brought to the screen and intriguing from the very beginning until the end. It's never sensationalist, but let's the script and actors deliver the thrills.
Grotesque (2009)
A young couple is taken hostage and submitted to grotesque torture. Yeh, that's pretty much the story.
Wittenberg
20-08-2023

Ultrapainful and hard to watch, with no payoff or clue to any of it
I was never drawn to torture movies, and by God I hope this is the most painful one in existence. I am giving this 7 points for it is not necessarily badly made, it managed to rattle me inside, made me look away and almost made me give up entirely. But that does not mean I recommend viewing it.
Rosemary's Baby
Rosemary and her husband move into a luxury appartment where she gets pregnant. The friendly but nosy neighbours hold dark secrets
Wittenberg
14-08-2023

Good, but may have lost the effect it once had
I'd be happy to acknowledge the impact that this slowly unfolding and psychological horror must have had back in the days, and I quite enjoyed it as well. But in the now, I found the bigger part of it very chatty and the climax barely making up for it.
Rape Zombie: Lust of the Dead
A few girls try to survive when all men turn into those
Wittenberg
14-08-2023

Not the killer pulp I hoped for
A film with a good chance of being so outrageously bad and incorrect that it becomes secretly enjoyable, but alas it had too little good ideas or energy for that. It's all quite lifeless. All the zombies walking around with their pants on their ankles earned it a bonus point though.
Black Snake Moan
When a devout Christan, ex-blues musician, finds an unconscious nymphomanic girl on his street, he takes her in to learn her better ways
Wittenberg
13-08-2023

I saw through it
Maybe I was in a bad mood or something, but it felt a bit phony and forced down your throat: Their developing friendship, the characters, the Southern blues atmosphere - all so self-aware and self-content. Still, with these actors, there is plenty left to enjoy.
Moon 44
Pilot/cop goes undercover to a mining planet to oversee the convict pilots fighting of an alien invasion
Wittenberg
13-08-2023

A disappointing story in a cool scifi environment
The scenery, with it's dark and steamy hallways and spaceships, is remarkably like an Aliens, so that's good! The story though, is mostly convicts and and their navigators fighting, while the hero smokes cigarettes and tries to look cool - not really interesting.
The Witcher season 3
Everyone is still after Ciri, who's powers are growing stronger
Wittenberg
12-08-2023

Dull
This time there's even more walking and talking and standing and talking with stiff, over-edited dialogues, framed like a soap opera. The scarce action scenes are short and uninspired, the beloved characters become one-dimensional and the whole thing is just remarkably, and unforgivably, boring.
Evolution (2015)
There's this boy on an island, who slowly discovers the reason there are no fathers or grown men on the island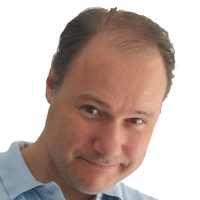 Wittenberg
12-08-2023

A unique mystery
A mesmerizingly calm and mysterious film that is close to horror, but not in a sensationalist way. Sometimes it's annoying when you don't know what's going on in a movie, but sometimes, like in this one, it is a wonderful trip and puzzle to get lost in.
Oppenheimer
A biography of the father of the atomic bomb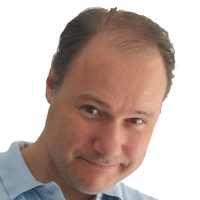 Wittenberg
11-08-2023

A fascinating drama disguised as an adrenline action ride
A very intense and splendidly shot, acted and directed movie. But part of me thought Nolan was cheating, by presenting what is essentially a drama as an pumping action movie, using all of his film-making prowess. There was a dissonance beween what was actually happening and how it was presented.
Indiana Jones and the Dial of Destiny
Retired Indy comes back into action when the nazi's are after a device promising mastery of time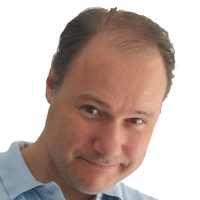 Wittenberg
06-08-2023

Tremendous fun and adventure. A success.
Me and my wife agreed that the balance between action/chase scenes and supernatural historical mystery could perhaps be opposite of what it is, but this is entertaining and fun, pretty much the way it should be. Whether it truly has lasting standout moments, I am not sure.
Open Water
Scuba diving couple emerges to find the boat not there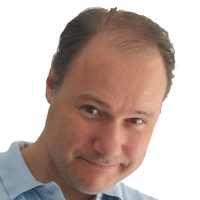 Wittenberg
06-08-2023

A nailbiter that kept reeling me in
I wanted to do something else but I could not resist this movie. My complements for making the simple plot and scenery not a limitation but a strength. The natural, almost amateuristic camerawork and non-sensationalist footage of sharks is also a masterstroke making everything up close and personal.
Eraserhead
A man finds out he is the father of a hideous baby creature, but there are probably better ways to decribe this movie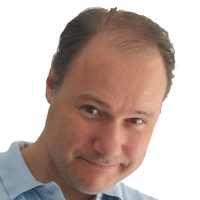 Wittenberg
04-08-2023

Still a a bizarre and tatsy nugget
I can see how this blew people's minds to become a cult classic of surreal body horror. Nowadays some of the shock value is gone, but it is still a unique, weird and unsettling experience... all in a good way of course!
White Sky
Hikers see an alien spacehip hanging over a city, after which they are attacked by zombies
Wittenberg
01-08-2023

Not much here and everything takes too long
In the beginning there are some ok-ish elements that made me hopeful this was a low-budget but creative and interesting scifi movie. I was wrong. The main problems are the very thin script and almost absent directing. And all scenes are way too long, making my attention wander off constantly.
2010: The Year We Make Contact
A russian spaceship takes along some americans to investigate what happened to HAL, the Discovery and the monolith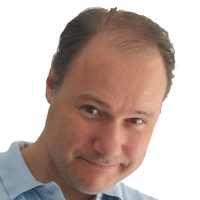 Wittenberg
31-07-2023

An exciting continuation
While it is perhaps not as mysterious and far-reaching as 2001, this still is an exciting sci-fi epic. It may be different, but it's story fits the narrative perfectly, and features some awesome setpieces, effects and characters. Mind you: even in diminished form the story is still captivating.
Jacob's Ladder
War veteran starts seeing demons and jumps between alternate realities... what is going on?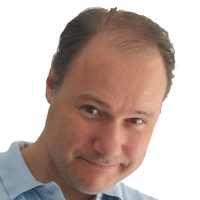 Wittenberg
31-07-2023

Dark and interesting
Not as horrific as I remembered it, but nevertheless a well done, interesting and gloomy thriller/drama about war trauma with satisfying depth.
Calvaire
A man seek shelter at a French auberge, which turns horrific when the owner strats to claim him as if he were someone else.
Wittenberg
20-07-2023

Nasty, but not in a good way
There's potential here for quiet a nasty, slowly consuming horror/thriller - you might even say it is one. But for me personally, I found the protagonist too stiff, everything a bit filthy and weird so it was hard to feel involved or empathize about it.
Asteroid City
A small desert town with wandering souls gets a visit from space
Wittenberg
16-07-2023

Objectively great, subjectively empty
I'd be happy to applaud the artistic value, the conspicuous characters, the fantastic colors and the bold cinematography. But ultimately, I could not process it. I could only stare at it, telling myself to enjoy it's objective quality and audacity, yet feeling quite uninvolved and untouched.
Ragnarok
A simple family moves into a small Norwegain town, not knowing they will wind up in an ancient mythological battle
Wittenberg
15-07-2023

A lovely idea loosing focus
The idea of dropping antihero's into an ancient mythological epos is great, and works well in the Norwegian small town atmosphere. But it's like they didn't really know what to do with it, so they resorted to a tedious environmental issue and teenage drama as the most prominent plot points.
Martyrs
A girl finds out, in person, the unspeakable, unimaginable cause that traumatized her friend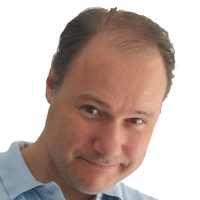 Wittenberg
15-07-2023

A tough but rewarding watch
A painful and depressing movie for sure, but I like how the way various layers of the story unveil. And just when I started wondering if there would be any redemption to all the suffering, comes a reveal that magically makes the whole thing become coherent, satisfying and even... beautiful?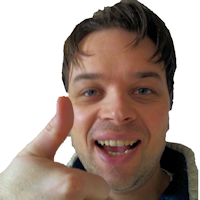 RockmeNow
17-09-2015

Blood, horror, and torture: at least I warned you
Lots of blood, torture and some horror elements in a movie that you will probably still remember years from now, but whish you wouldn't.
The Conjuring: The Devil Made Me Do It
The paranormal detectives try to trace the orgins of a boy's evil curse, apperantly to use as defense in a court case
Wittenberg
11-07-2023

A lacklustre horror/thriller/detective story
While it may be original, I did not find the detective/court story very appealing. A bigger problem is that it doesn't really get scary or under your skin. It's a bit nasty and loud, and left me way more indifferent than a horror movie ought to.
Tabernacle 101
Dude dies and revives to prove there is no afterlife. Dark consequences result.
Wittenberg
10-07-2023

Maximum amateurism
I don't mind the similar story to Flatliners; it's an exciting concept there deserves be explored further, and is something that could work fine for a movie with little resources. Unfortunately, this is amateuristic to the core.
SISU
War veteran living a secluded live as a golddigger, must get back into action when nazi's cross his path
Wittenberg
04-07-2023

Some conlicting styles perhaps, but good entertainment
The basic concept of this mysterious old man taking down despicable nazi's in cool ways works for me. But it was too unrealistic to be taken seriously, yet not campy enough for that to be irrelevant. Still, something different with it's own vibe.
You Won't be Alone
In the nineteeth century, a young girl is turning into a witch, inhabiting different bodies as she goes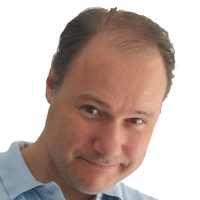 Wittenberg
02-07-2023

A poetic, beautiful and unique witch movie
With numerous voice-overs pondering her faith, the dreamy cinematography and absence of viewer pampering, this felt more than a poetic essay, depicting witches more as misunderstood outcasts than malicious beings. I found it beautiful and a highly refreshing.
The Offering (aka Abyzou)
Man secretely wanting to sell his fathers funeral home, has to deal with cleansing it from evil first
Wittenberg
01-07-2023

Waisted
Despite one of the scariest locations I know (morgues), tastefully lit scenery and a promise of creepy Orthodox Jewish reli-horror, this movie was unable to craft it into something scary or interesting. Instead, it has only really, really tiresome loud-noise jumpscares to offer.
My Heart Can't Beat Unless You Tell it to
Brother and sister need blood for their brother who has a very special condition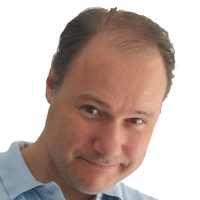 Wittenberg
29-06-2023

Different and unpleasant, and definitely worthwhile.
There's something quite unsettling about seeing normal people processing heavy dead bodies, especially when the atmosphere and acting is natural and plain. The special 'patient' even manages to evoke feelings of sympathy.
The Pope's Excorcist
... does an excorcism
Wittenberg
25-06-2023

By the book
It may try to add some extra's to the genre with the dungeon and what not, but mostly it feels like a textbook exorcism that is so by the book that you wonder why they bothered. Not scary, overacted, not interesting, I almost reached for my phone.
Pet Semetary (2019)
A family man discovers a semetary that brings back dead pets. What else could it work on?
Wittenberg
25-06-2023

not scary enough, too little to standout
While it has some good moments, like the backstory of his wife that is actually more scary than the main plot, overall I found it a bit plain and predictable. The scares don't go deep.
Vortex
Through a rift in time, a detective can meet his murdered wife in the past, and try to catch the killer before it's too late.
Wittenberg
25-06-2023

Simple but sweet time travel conundrums
It's perhaps a bit tame, and guilty of picking and choosing only the time travels paradoxes it wants, but all in all we enjoyed this puzzler that mixes crime, time travel and a love-story into a sympathetic series.
House of Wax
Group of friends winds up in a desolate town where the wax museum holds a horrible secret
Wittenberg
18-06-2023

original subject can't generic horror formula
The wax subject is quite original and caters for some reasonable horror moments. The subject feels slightly underused though, but that's not the main problem. That would be the same old cast of pretty young adults behaving generically, unrealistically and rather tiresomely.
Suicide Club
Detectives try to figure out a pandamic of mass suicides
Wittenberg
12-06-2023

Good until the actual club shows up
The first half is quite shocking and uneasy, as we're all left in the dark as to what is causing these tragedies. Then the real 'club' shows up, which are terribly annoying characters who do annoying things and form a dissonant wedge from which the film does not recover.
Kingsglaive: Final Fantasy XV
Superwarriors defend the good people from the bad people who are after the crystal that empowers the good people
Wittenberg
06-06-2023

A strange but not necessarily tasty mix
Unfamiliar with the Final Fantasy lore, I needed some time to digest the mix of knights driving Audi's in a futuristic world. I liked some of the designs though, and halfway through the story got pretty exciting. But ultimately, the confusing action scenes and hollow characters didn't do it for me.
Evil Dead Rise
The book of the dead finds it way to a family living in an appartment
Wittenberg
05-06-2023

Uninspired and not scary enough
While it tried to be open minded about it, I did find a hard to have a true Evil Dead vibe without a cabin in the woods. More importantly though, this thing just wouldn't get scary for me, and even bored me at times. It's all a bit uninspired, and most of the characters I didn't care for much.
Keep Breathing
Woman survices a crash landing, and needs to surive the wild as well as her inner demons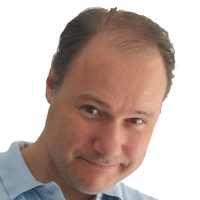 Wittenberg
05-06-2023

Clever survival story
Although the numerous flashbacks sometimes get in the way of the action, they are also a clever way too tell a survival story in a broad sense of the word. I guess it makes sense that you spend a lot of time with your thoughts in a situation like this. Nice.
The Rain, season 1
Girl and her brother try to survive in a world destoyed by deadly rain
Wittenberg
05-06-2023

Mostly ok, but too familiar, too annoying
There was something overly familiar about the concept of these abandoned city's and rivaling factions. On top of that, most characters and their actions annoyed too much to really get into the first few episodes. Halfway through it kind of happened, only to be let down again by a lackluster finale.
Texas Chainsaw Massacre (2022)
Folks buy an old town to turn it into something hip, but one house still contains the freaky villain from the seventies
Wittenberg
27-05-2023

Succesful slasher
While I suspect fans of the original have plenty to complain about, in itself I found this to be a fairly solid slasher movie. It has some good gore, and the tension in some scenes is well done and certainly above average.
Yogen (aka Premonition)
Man receives pieces of newspaper accurately predicting doom, beginning with the death of his daughter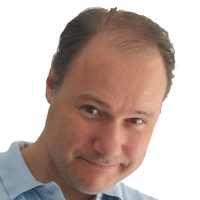 Wittenberg
24-05-2023

Adept mystery/horror
The movie has an interesting story to tell, tells it well and has quite a spooky atmosphere that calmly but inescapably is woven through it. Perhaps the man's constant frustrated expression were a bit monotonous, but that is just nitpicking.
Chosen
Girl in a sleepy Danish town meets people who investigate the truth behind a comet that landed ther a long time ago
Wittenberg
24-05-2023

A sweet mystery
You tend to get this Goonie's adventure vibe when youngsters go on a secret mission, and here we get Danish serenity on top of it. It's a sweet mystery, even if things can get quite unlikely at times, and the main character is not very likable. That space costume looked 70 years too late.
Control
Woman repeatedly wakes up in a closed room, where a voice gives her assignments to test her telekinetic abilities
Wittenberg
22-05-2023

Lacks excitement or ideas
While single-location movies may same ideal for low budget, it must be compensated for by the story and acting for it to work. This movie has neither. It kind of meanders with the concept, runs out of juice and then has a somewhat dissonant finale. Hmmm.
Fortress (2012)
Replacement co-pilot of a B-17 struggles not only with the war, but also with winning the trust and respect of the crew
Wittenberg
19-05-2023

Perhaps with a better story
Not soon after enjoying the initial CGI planes passing by, I noticed the upcoming gloom of this movie: wooden and stiff dialogue and very poor storytelling and direction. It also has that B-movie smallness to it, with no wide angle shots on the ground to disguise the absence of sets.
Tusk
Vlogger stays at a man's mansion to do an episode on him. But the man has plans to turn his guest into something else.
Wittenberg
19-05-2023

Sad horror, but without real impact
It's definitely out of the ordinary. Partly body horror, but I also found something very sad about it. The overall feeling however, is that of a student joke - especially after the end scroll. Somehow all the misery sort of passes you by.
Melancholie der Engel
Two men pick up two girls and some other folks along the way to a secluded house where they all hang around and do truly afwul things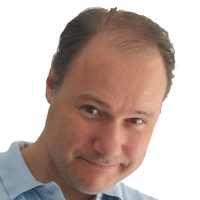 Wittenberg
18-05-2023

Congratulations: the most vile and depressing movies I know
A deeply depressing and sickening film - Not just because of the the obscenities, the depravity, animal deaths, the intestines, the excrements and cruelty - but the music, camerawork and voiceover made me even more nauseous. You may give it 1 point, I opt higher due to the sheer impact of it all.
Equinox
Woman decides to investigate the mysterious disappearance of her sister 2021 years ago, revealing mysterious events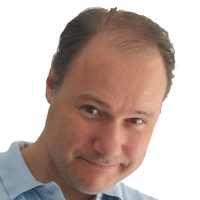 Wittenberg
17-05-2023

Fine Danish mystery
While not spectacular, this series provides a interesting mystery and characters - all embedded in that lovely Danish vibe: slowish and gray, yet relaxed and natural.
Ingress: The animation
Man who can sense the past of objects, gets caught up in a worldwide conspiracy involving even weirder stuff with dark energy
Wittenberg
16-05-2023

Lots to like, but too vague for it's own good
Another anime that I really wanted to like, with it's classy opening, cool animation and imaginative story. But it's also hard to follow, almost like it is struggling with it's own complexity as everyone keeps explaining stuff. And I HATE ALL ANIME GASPS DEEPLY.
Bone Tomahawk
Cowboys go on a mission to rescue fellow-cowboys who were kidnapped by brutal Indians
Wittenberg
10-05-2023

Served straight up, which is both good and bad
I was lured into this reading somewhere that it was a cross between western and horror. Wrongly so, because it really is a western with perhaps some gore at the end. It was okay; very linear, straightforward story with no window dressing. This made it pure and natural, but not really exciting.
Barbarouse Mexico
Several short and nasty horror stories. In Mexico.
Wittenberg
09-05-2023

Gritty but pointless
The atmosphere is different, and the stories have some fairly gritty and depressing stuff on offer. But all seemed to lack a clue or turn of events to liven things up. It's all "bad stuff happens, the end, next", which left a bit of an unfulfilled sensation.
Touch Me Not
I think it's about a woman trying to break through her fear of intimacy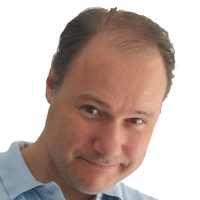 Wittenberg
07-05-2023

Experimental sexual therapy
No, it's not soft erotica as the description might seem to suggest. Instead, it is an experimental, wandering movie that explores the meaning of sexuality to remarkable people. Cold due to the bright lights and analytical style, yet intimate by letting us in.
Homunculus
A man agrees to have a hole drilled in his head, after which he can see manifestations people's inner selves
Wittenberg
07-05-2023

Great idea, executed so-so
It focuses more on psychological drama than horror of science fiction, and rightly so. It's an exciting concept that unfortunately doesn't really take off. The characters are not really likeable, and the story is a bit of hit and miss. One of those movies you think could have been much better.
Mission Impossible: Fallout
Some nuclear threat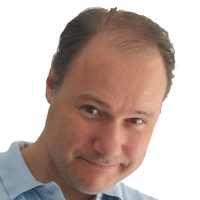 Wittenberg
05-05-2023

Good stuff if you accept the gist
This time, I was prepared and ready for layers of over-the-top plot twists that are not what you thought, yet happened perfectly according to someone's plan, which was also part of another plan. And once that is your mindset, you have yourself a highly amusing, high octane spy action thriller.
The Mandalorain, season 3
Mando and friends try to reclaim and reinhabit their homeworld
Wittenberg
05-05-2023

Kind of done with this, but very pretty nonetheless
I am done with the dumb-ass, endlessly repeated creed, the preposterous helmet policy (yet still they celebrate with diner?), and once you have mini Mandalorians with mini mando-helmets you're killing lore. And yet, this series still excels at showing many Starwars elements in all of their glory.
Bodies Bodies Bodies
Teens play a murder game in a desolate house all for themselves. Not before long, shit turns real and paranoia reaches extremes
Wittenberg
01-05-2023

Pretty cool contemporary whoddunit
The prospect of watching superhip Tiktok kids yelling stuff like ghosting and gaslighting while screaming and running through the house was not appealing to me. But I gotta say, these actors portray some pretty intense characters, adding to pretty intense, contemporary whodunnit film.
The Consecration
A woman travels to a monastry to investigate the mysterious death of her brother
Wittenberg
01-05-2023

Lacked impact, but ended well
The ending and big reveal near the end are pretty good, but the movie really has trouble getting there. It was a bit unlikely, flat and lifeless, and failed to harvest the creepiness of monasteries and it's rituals. She didn't even react to those nuns lying on the floor, for crying out loud!
Mutant Girl Squad
A girl with a mutated knive hand joins a group of other mutant girls to make a stand to those who oppose them
Wittenberg
28-04-2023

Outrageously extreme yet still slightly boring
I really wanted to like this more, as it is a deliciously bizarre Powerrangers with gore, fountains of blood and insane mutations like a chainsaw tentacle coming from someone's butt. Fantastic anarchy, but I also noticed it is utterly flat and empty, making me forget this movie in mere days.
M3GAN
Woman introduces her orphan niece to a new hyper advanced doll for comfort. Will it turn violent or OF COURSE IT WILL
Wittenberg
28-04-2023

not scary, not surpising, but ok
It's not scary and quite predictable, but it is quite solid nonetheless, and offers some decent amusement.
Inside
Art burgar gets trapped inside a house for a long time, and needs to find ways to survive (and possibly escape)
Wittenberg
17-04-2023

Quite a unique survival movie
Indoor survival, what an idea! It's all executed perfectly fine, and Dafoe manages to not overdo the gradually increasing frustration and insanity. Nothing mind-blowing here, but it's a worthwhile and refreshingly different movie for sure.
Raised by Wolves
Escaping a war torn earth, two androids fly to a distant planet in order to restart humanity. But they are not the only ones.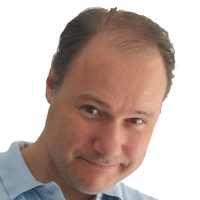 Wittenberg
16-04-2023

Even if it can't keep up the with the first eposide, it still is great
Although it looses a bit of momentum with every episode after to the majestic grand opening, this series had a lot going for it. Fantastic design that mixes medieval with ultra futuristic, a deep and interesting storyline and intense characters. And a splendid opening track to top it off!
Cocaine Bear
Various people in the woods have to deal with a bear addicted to cocaine
Wittenberg
16-04-2023

Cult is hard
It is going for a cult status with an over the top story, a bit of gore, humor and loads of colorful, quotable characters. But I found none of these components particularly successful, and the pacing seems off as frankly I got quite bored with it.
The Endless
Two brothers go back to a 'ufo death cult' they broke free from in the past. Strangeness awaits.
Wittenberg
12-04-2023

Decent, but left a slighly unfinished feeling
Without overreaching within a limited budget, this manages to setup quiet a modest but enticing story and mood to make you curious. It can be a bit sluggish though and, while I find the open ended nature fitting, it did feel like it was a a bit insecure about it's own plot and meaning.
Skinamarink
Dark and grainy footage of two toddlers trying to make it through the night when the house gets weird, and their parents disappear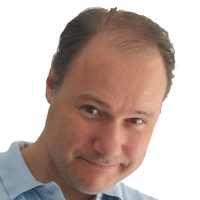 Wittenberg
12-04-2023

Quite brilliant if the concept clicks with you
A very demanding movie, both in terms of pacing and visuals, but I was impressed. My interpretation is that it shows horror experienced through the eyes of people who have not yet learned the normal scares or panic adults would have. Scary, uneasy, touching, quite brilliant and totally unique.
The Void
Policeman and some citizins are trapped in a hospital. Oustide await robed knife yielding people, but inside awaits even more dangerous and grotesque horrors.
Wittenberg
12-04-2023

Good scares and filth, but a bit directionless
A pretty interesting and sinister horror, with a good atmosphere and some satisfying creature abominations. But without people to really connect with, and without a clear story or resolution to any of it, it kind of feels like a pointless freak show that can only terrify for so long.
65
Astronaut crashes on some planet and must face the dangerous creatures living on it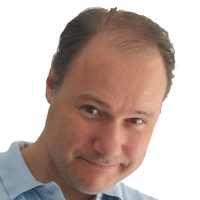 Wittenberg
09-04-2023

Simple but highly enjoyable
I guess it's guilty of doing some dinosaur cliche's, and perhaps we won't ever be impressed by them again as we once did. But I liked seeing them in a different scifi context, and I also thought the movie was a simple but very solid and amusing ride. Adam manages to elevate it far above pulp.
Murder Mystery 2
Murder solving couple takes a much needed break on a distant island, but soon enough they're at it again
Wittenberg
08-04-2023

Formulaic slapstick with too little good jokes
I can see what they are going for, and objectively all the ingredients are here for a shot of uncomplicated amusement. I just thought the jokes were not all that, and everything is so safe, formulaic and predictable it feels like you have already seen it - and will forget about it tomorrow.
Titane
Woman goes on a killing spree and then hides by becoming someone's son. I kid you not. Also, something with cars.
Wittenberg
06-04-2023

Strange, unpleasant yet secretly fascinating
One of the strangest movies I have seen. I found it an unpleasant experience in ways I had not felt before. Everything is just so confusing, nasty, sweaty and ugly. But at the same time I was fascinated enough to look up the director and will keep track of her future works.
Blodtur a.k.a. Bloodride
A couple of short horror stories from Norway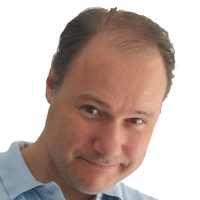 Wittenberg
05-04-2023

Quite unique and fun, not really scary though
While I would have liked these to be more gory and/or scary, I found the first 4 very amusing and fresh spooky tales, with some clever and inspired stories. The final two a bit less so.
Alien Space Battle
Spacemission to rescue a victim from a Mars mining accident gets involved in a alien threat to all mankind
Wittenberg
05-04-2023

Cute, sympathetic even, but not good.
Apart from the fantastic title and some passable CGI here and there, I could not find anything to recommend about it. The subpar actors continuously having to deliver anxious spacecombat jargon really got on my nerves. Also known as "Attack on Titan", but that won't save it.
Knock at the Cabin
A family in a cabin gets visited by four people who demand something unimaginable in order to prevent something even more unimaginable
Wittenberg
29-03-2023

Entertaining but ultimaltey unsatisfying mystery
Sure enough, the story made curious and entertained. But I was not blown away. I guess some of the actor are a bit meh (not Bautista though!), the super conveniently timed TV broadcast were lame, and I guess I missed a twist of some kind. Part of me thinks the twist was that there was none.
Nocebo
A woman gets sick after being biten by a tick, so she seeks help from her Filipina household who uses folklore on her
Wittenberg
29-03-2023

Fair enough, but lacks intensity
It's a decent movie with a twist that, even though you can see it coming, gives it some depth. It's just that it never becomes really scary or intense. It remains a bit lightweight.
There's Something Wrong With the Children
Two befriended couples on vacation visit a mysterious building, after which their children start to act weird
Wittenberg
23-03-2023

Not intense or scary enough
The story has plenty of potential, but it's one of those movies that just won't get scary without an obvious reasons why. I am guessing it's that kids that are more annoying than scary, and an atmosphere that makes it feel like an episode in a series - with limited budget and inspiration.
Tokyo Gore Police
A special police officer is on an assigment to take care evil modified humans, which involves a lot of bloodshed
Wittenberg
23-03-2023

Entertaining blood fountains
For the most part I was very entertained by the bizarre atmosphere and blood fountains. It's a nice doze of insanity that is so over the top you can enjoy without remorse. After a while though, it did get a bit pointless and clueless.
Movies found: 980 | max movies per page: 100 | Showing: 1 - 100
Next