BoiledDown

.net




If everyone's a critic, then so are we!
Texas Chainsaw Massacre (2022)
Folks buy an old town to turn it into something hip, but one house still contains the freaky villain from the seventies
Wittenberg
27-05-2023

Succesful slasher
While I suspect fans of the original have plenty to complain about, in itself I found this to be a fairly solid slasher movie. It has some good gore, and the tension in some scenes is well done and certainly above average.
Yogen (aka Premonition)
Man receives pieces of newspaper accurately predicting doom, beginning with the death of his daughter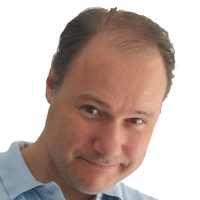 Wittenberg
24-05-2023

Adept mystery/horror
The movie has an interesting story to tell, tells it well and has quite a spooky atmosphere that calmly but inescapably is woven through it. Perhaps the man's constant frustrated expression were a bit monotonous, but that is just nitpicking.
Chosen
Girl in a sleepy Danish town meets people who investigate the truth behind a comet that landed ther a long time ago
Wittenberg
24-05-2023

A sweet mystery
You ten to get this Goonie's adventure vibe when youngsters go on a secret mission, and here we get Danish serenity on top of it. It's a sweet mystery, even if things can get quite unlikely at times, and the main character is not very likable. That space costume looked 70 years too late.
Control
Woman repeatedly wakes up in a closed room, where a voice gives her assignments to test her telekinetic abilities
Wittenberg
22-05-2023

Lacks excitement or ideas
While single-location movies may same ideal for low budget, it must be compensated for by the story and acting for it to work. This movie doesn't really do that. It kind of meanders with the concept, runs out of juice and then has a somewhat dissonant finale. Hmmm.
Fortress (2012)
Replacement co-pilot of a B-17 struggles not only with the war, but also with winning the trust and respect of the crew
Wittenberg
19-05-2023

Perhaps with a better story
Not soon after enjoying the initial CGI planes passing by, I noticed the upcoming gloom of this movie: wooden and stiff dialogue and very poor storytelling and direction. It also has that B-movie smallness to it, with no wide angle shots on the ground to disguise the absence of sets.
Tusk
Vlogger stays at a man's mansion to do an episode on him. But the man has plans to turn his guest into something else.
Wittenberg
19-05-2023

Sad horror, but without real impact
It's definitely out of the ordinary. Partly body horror, but I also found something very sad about it. The overall feeling however, is that of a student joke - especially after the end scroll. Somehow all the misery sort of passes you by.
Melancholie der Engel
Two men pick up two girls and some other folks along the way to a secluded house where they all hang around and do truly afwul things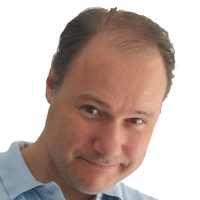 Wittenberg
18-05-2023

One of the most vile and depressing movies I know
A deeply depressing and sickening film - Not just because of the the obscenities, the depravity, animal deaths, the intestines, the excrements and cruelty - but the music, camerawork and voiceover made me even more nauseous. You may give it 1 point, I opt higher due to the sheer impact of it all.
Equinox
Woman decides to investigate the mysterious disappearance of her sister 2021 years ago, revealing mysterious events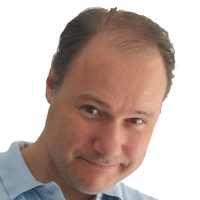 Wittenberg
17-05-2023

Fine Danish mystery
While not spectacular, this series provides a interesting mystery and characters - all embedded in that lovely Danish vibe: slowish and gray, yet relaxed and natural.
Ingress: The animation
Man who can sense the past of objects, gets caught up in a worldwide conspiracy involving even weirder stuff with dark energy
Wittenberg
16-05-2023

Lots to like, but too vague for it's own good
Another anime that I really wanted to like, with it's classy opening, cool animation and imaginative story. But it's also hard to follow, almost like it is struggling with it's own complexity as everyone keeps explaining stuff. And I HATE ALL ANIME GASPS DEEPLY.
Bone Tomahawk
Cowboys go on a mission to rescue fellow-cowboys who were kidnapped by brutal Indians
Wittenberg
10-05-2023

Served straight up, which is both good and bad
I was lured into this reading somewhere that it was a cross between western and horror. Wrongly so, because it really is a western with perhaps some gore at the end. It was okay; very linear, straightforward story with no window dressing. This made it pure and natural, but not really exciting.
Movies found: 915 | max movies per page: 10 | Showing: 1 - 10
Next