BoiledDown

.net




If everyone's a critic, then so are we!
The Plagues of Breslau
Female detective on a case of horrific murders, each done with executions of the 18th century
Wittenberg
27-05-2020

A fair Se7en clone
The story, of course, is somewhat similar to Se7en, but the atmosphere is different and not as dark en depressing. I thought it was okay, but it can be illogical at times, the detectives' flat, emotionless personality wasn't helping and the version I saw was let down by subpar english voiceovers.
The Mandela Effect
After loosing his daughter, a guy gets obsessed with the ´Mandela Effect´ (look it up), possibly as a way to get her back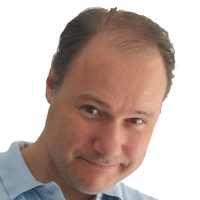 Wittenberg
27-05-2020

Well done despite limited resources
It feels a bit low-budget and simplistic at times, but it still hits the mark at exploring this phenomenon and incorporating it into a very entertaining, thought-provoking movie. It had me look into this stuff afterwards and check the Monopoly guy for sure.
Project Ithica
A group of people random people find themselves strapped and arranged in a circle .... inside a spaceship?
Wittenberg
24-05-2020

Gets tired quickly
Watching these annoying, unsympathetic, sweaty people moaning and screaming in turns gets tiring very quickly. There is hardly any any point to any of it.
Vivarium
Couple do a house sighting of a strange sterile house in a neigbourhoud where everything seems the same.. and then can't seem to leave the place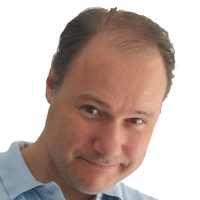 Wittenberg
23-05-2020

Refreshingly and pleasantly weird
Sometimes these non-standard movies that do something different, mysterious, bizarre and thought- provoking are just so refreshing and satisfying. Like this one.
The Nightingale
After unspeakable cruelty was done to a woman and her family, she chases down the perpetrators through the Tasmanian bush, with the aid of a native aboriginal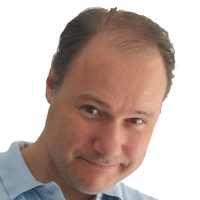 Wittenberg
12-05-2020

Heavy, but very good
It covers a lot of heavy-handed subjects (racism, revenge, rape, murder, repression) and inevitably features some tough scenes. But it has all been done really well. I liked how during the revenge part she remained fragile and insecure, and didn't have sudden superskills that came out of nowhere.
Upgrade
Man looses his wife and spine after a brutal accident and assault. An implant of a autonomous chip gives him control again, along with soem new skills that come in handy for revenge.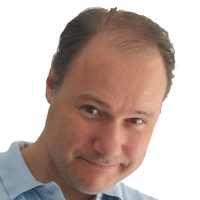 Wittenberg
12-05-2020

Cool man
A stylish, fresh movie with some very cool fighting scenes and a nice mix of sci-fi, action and some humor.
Mermaid Down
Mermaid is caught, her tail is cut off, she grows legs and ends up in a asylum with weirdos. Yes.
Wittenberg
09-05-2020

A weird failure
Is this REALLY the best mermaid story they came up with? It is ludicrous, strangely paced and uncomfortable throughout. It's like the makers were so increasingly ashamed of this movie that they tried to cover it up in increasing darkness. The frequent 10/10 scores on IMDB are a deep mystery to me.
Underwater
People have to find their way up to the surface when something assaults and crumbles an underwater station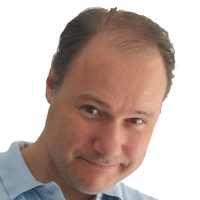 Wittenberg
27-04-2020

Not much new but still good underwater thrills
This was unexpectedly solid in fact. Not much wrong with the underwater and alien excitement at all. It is let down by the rather linear story with no real surprises, and looses an entire point for awful appearance of Stewart. God I wish she looked like she did in Camp X-ray in this.
The Red Turtle
Adult animation about a man stranded on an island, and his attempts to escape appearantly being blocked by a large turtle.
Wittenberg
26-04-2020

Beautiful and intriguing animation
Drawn in a beautiful minimalist but expressive style, tastefully flavored with some supernatural elements and manages to make you curious even if nothing is being said. That's quite something, even if the open ended nature felt a little easy to me.
The Wind
On a desolate prairy, a woman starts seeing things when new neigbours arrive, but especially because of the endless winds haunting the fields
Wittenberg
26-04-2020

Good but very slow
Overall it is a fine, nicely shot and very moody mystery-horror. But I have to say it is taking the 'slow burning' up to rather extreme lengths, up until the point it almost it standing still and they somewhat loose the tension curve.
Movies found: 589 | max movies per page: 10 | Showing: 1 - 10
Next