BoiledDown

.net




If everyone's a critic, then so are we!
The Silent Sea
In a water-deprived future, a team flies to the moon to retrieve a mysterious sample from an abondened base
Wittenberg
24-01-2022

Some baseline enterntainment but full of problems
As a scifi fan I could get some enjoyment out of this, but it wasn't easy. We have another unlikely crew handling everything rather unprofessionally, the dialogue has oodles of 'naaaah' moments, the story felt broken and actress Doona sucks the life out of it with her apathetic and depressing style.
The Night House
After her husband commits suicide, the widow starts to experience strange things in the secluded house he built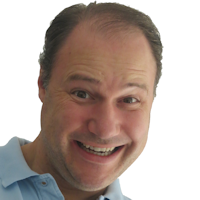 Wittenberg
24-01-2022

A subtle but very satisfying horror
Wow, this really worked for me. The horror elements are subtle and tasteful, the evolving mystery is enticing and the element of grief is mixed in well. But mostly, I was quite stunned with the lead actress, who totally nails it and makes everything work beautifully.
El páramo
Fleeing war, a small family lives in a desolated farm. But there, a myserious entity lurks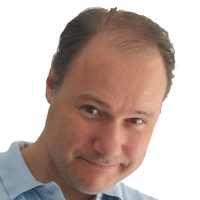 Wittenberg
16-01-2022

Moody and dark
This horror is carried almost exclusively on atmosphere, darkness, a deep sense of desolation and fear within. It is done wonderfully, it looks very moody and is acted well. At around 3 quarters through I felt a slight yearning for some twist or acceleration, but perhaps it is best without it.
Mother / Android
When all butler androids turn roque against mankind, a pregnant woman and friend embark on a journey to a safe place
Wittenberg
14-01-2022

Good, misses some opportunities
A more than decent survival and motherhood story, but it could have been denser and nerve-wrecking in places. Also, there's a twist near the end that could have been huge, but it's almost like they didn't really follow up on it, and went with a rather swampy emotional ending instead.
The Shawshank Redemption
A banker is send to prison unguilty, where he slowly makes new friends and uses his skills to be going places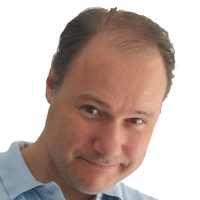 Wittenberg
09-01-2022

Yes it's good (But not that good)
Finally I saw this endlessly lauded movie. I agree that it is good and very gripping. I can't remember a recent movie that I was this much 'into'. But the best movie ever made? Perhaps I am just not that into prison movies, and the idea that only super smart will make it is hardly inspiring, is it?
Finch
Survivor of some world apocalyptic event builts a robot to take care of his dog when he dies
Wittenberg
09-01-2022

A nice tale that had slightly more potential
It's a sympathetic tale of human friendship and it works for the most part, growing on me as it went on. I think the robot's progress in learning, behavior and humor could have been more subtle, interesting and refined, and making him sound like Borat was part of the problem.
The Witcher season 2
The witcher is training teh princess he protects, but her powers become more and more concerning
Wittenberg
09-01-2022

It's now soap
I still like the Witcher atmosphere, and sure there are some memorable moments to be found. But mostly I found season 2 remarkably tedious and empty. The main culprit is the oddly soapy style of storytelling, with endless conversations between people doing bizarre strolls through hallways.
Tetsuo: The Iron Man
A bad trip about a man who is slowly turning into metal scrap
Wittenberg
02-01-2022

A good bad trip, but too pointless to be a satisfying movie
What if those creepy black and white 'art student movies' you see in horror films were a full length experience? Maybe it would be something like this. I was quite intrigued at first; it is effectively unsettling. But after while I wondered where it all was going and I lost my curiosity.
Malignant
After the brutal death of her husband, a woman starts to experience equally brutal murders in other people's homes
Wittenberg
02-01-2022

Uninspired horror saved by a pretty cool twist
For the first half I was just sad, fearing that James Wan has nothing more to offer than formulaic cliches and boring movie characters. And while this IS a big problem of this movie, I have to say the reveal/plot twist was great, put things on it's head and managed to redeem some of the movie.
Candyman
Artist gets fascinated by the urban legend of the lethal Candyman, who can be summoned in front of a mirror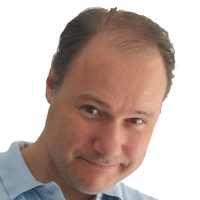 Wittenberg
02-01-2022

A classy horror
A higher tier horror, which proves painfully clear how many others are just brainless scarejump pulp. This is more more interesting, well done and well told throughout. I do feel though that some scenes could and should have been more hair-raising.
Movies found: 748 | max movies per page: 10 | Showing: 1 - 10
Next