BoiledDown

.net




If everyone's a critic, then so are we!
Killers of the Flower Moon
A tribe of Indians, wealthy because of the oil on their land, is overcome by of a plague of murders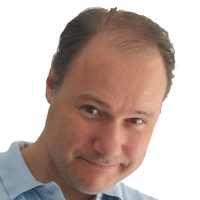 Wittenberg
29-11-2023

Oscar material and it knows it
My my. A slew of triple A actors are seemingly competing for who has the most acting prowess, almost up to the point of overacting. This, together with the somewhat whiny story, makes it an very good movie indeed, but I couldn't shake the feeling of it being a self aware Oscar beggar.
The Taking of Deborah Logan
Students want to film a patient with Alzheimers, but end up documenting something much more sinister
Wittenberg
29-11-2023

Some good scares and ideas in a mediocre mockumentary
This movie captures the potential creepiness of elderly people doing strange things in the dark quite well, and certainly has some striking scenes to offer. But some of the other characters, and most of the unconvincing in-between found footage stuff, bored me.
The Mist
A mist containing monstrous creatures traps a group of people inside a supermarket
Wittenberg
28-11-2023

Too much cartoon people to be scary
I think it has that distinctive style of Stephen King, featuring a group of various very talkative and exaggerated characters arguing and contemplating as they face this ordeal. Almost like watching a play. Somehow it drains most of the tension, and left me slightly amused rather than scared.
The Farm
Couple on a roadtrip ends up at a farm where they are treated like animals
Wittenberg
27-11-2023

Unpleasantly piercing you conscience, but as a horroflick a bit thin
Seeing humans being treated like animals is quite a clever move, because it is shocking and vile, yet you can't fully condemn it because we treat animals this way too. It gives an unpleasant feeling. Too bad the move has little more to offer. Still, I suggest part II - the abattoir could be huge.
Delete
A woman and her secret lover get hold of a device that makes people disappear
Wittenberg
27-11-2023

ok mystery, but sluggish and slightly dull
Mostly a fine mystery and crime story, that adds some layers as we learn more about how the device works. But like many series, it can be very sluggish, almost as if it is struggling to fill up 8 episodes. Most actors are kind of flat, too.
The Girl on the Third Floor
Man is revamping a house before his wife moves in, but the house has a sinister past
Wittenberg
12-11-2023

A remarkably framed horror
The main protagonist is a remarkably cartoonish and over-the-top character, which reminded me a bit of the Ash character from Evil Dead. While this horror has it's moment's, this mostly makes it akin towards comedy. Refreshing and quiet amusing perhaps, but not really terrifying.
Play Dead
A girl fakes death to get into a morgue, where she needs to retrieve evidence against her brother. But there is unsuspected danger inside.
Wittenberg
11-11-2023

Maybe too long and too unlikely, but still a thrilling ride
The premise and story are far-fetched, and I thought the acting lacked finesse. But this still manages to roll out quite an exciting, pretty tense thriller/horror for the most part. Unfortunately it drags on for too long, becomes tiring and even more implausible. Still, enjoyable stuff.
V/H/S/85
Another batch off vaul horror story's presented and grainy and buggy VHS quality
Wittenberg
08-11-2023

restless but satisfying horror and mystery in a distinctive format
The stories are dark and nasty but all have some have a pleasing element of mystery in them, really making you curious. Later on, some smart connections between the stories unfold, which shows they put in some effort instead throwing in random gore. The nervous presentation is a lot, but it worked
After Yang
A man tries to get his broken droid and familymember fixed, and finds out a deeper level in it than he realized
Wittenberg
08-11-2023

Atmospheric but ultimately too thin
Saturated with a mellow and melancholic atmosphere that almost gets you in a dreamy state as well. I appreciative how it's more of a wandering, soul-searching sort of poetry than a clear-cut story, but ultimately I found it too thin on substance to make a lasting impression.
The Killing of a Sacred Deer
A surgeon befriends a boy who's father's life he could not save, which showy turns into a horrifying relationship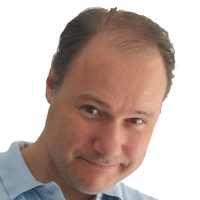 Wittenberg
04-11-2023

A strangely presented and dark tale, that gets to you nonetheless
I needed some getting used to the stiff, strangely brought dialogues from some characters, but eventually this added to a uncomfortable, disconnected, but intriguing atmosphere. The boy's behavior really makes you anxious, as does the dark story as whole.
Movies found: 980 | max movies per page: 10 | Showing: 1 - 10
Next