BoiledDown

.net




If everyone's a critic, then so are we!
Doctor Sleep
Now an adult, the boy from The Shining has managed to take control of his ghosts when he sets out to help another gifted girl
Wittenberg
09-08-2020

Sacrilege yourself
Well this seemed like an unholy idea to begin with, but since Stephen King himself wrote it I was hopeful. Alas, it really is a mostly lifeless movie that fails to become scary, stuff they bring back from the Shining instantly looses it´s appeal and the sucking of scary smoke was just so childish.
Code 8
Man with electrical superpowers has no to choice but to use them for shady business so he can pay for his mother's medical bills
Wittenberg
01-08-2020

Solid with windowdressing
Overall this was quite solid and featured good acting and atmospherics. But ultimately the superpowers and cool airdrop-robots started to feel as window dressing, because they didn't really seem to matter for the development of the story, and a slightly underwhelming crime story was what remained.
Shangai Fortress
Shangai defends against an alien invasion. With a big canon.
Wittenberg
31-07-2020

Arrogant empty shell
How the hell did they get such a big budget to make such bland, generic, lifeless movie? It radiates arrogance. The numerous 'emotional' scenes with cheesy minor piano chords fall flat completely because I didn't know or care who these people are!
Devilman Crybaby
A dude can turn into a devil without becoming evil, which gives him the powers to save the world from demons taking over.
Wittenberg
31-07-2020

Intriguing oddball
A really odd manga that is wrong for many reasons, and had me wondering why I was watching it several times. But the strange turned into intrigue, and kept me curious enough to watch all of it - which was rewarded by a tasty finale.
iBoy
A guy accidentely gets a piece of phone lodged in his brain, giving him superpowers he the uses for a good cause
Wittenberg
28-07-2020

A fair variation on superhero movies
The story is told more interestingly and seriously as the title and subject would have you think, and I quite enjoyed this small but tasteful superhero variation.
Proxima
Female astronaut must balance her work with taking care being there for her little girl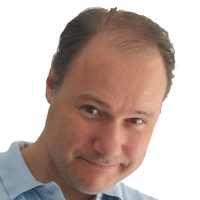 Wittenberg
28-07-2020

Touching and intimate parenthood story with a cool context
I was lured into this by Eva Green, space and the awesome trailer music (which shadows Ryuichi Sakamoto's slightly lazy soundtrack). But what is is mostly is a struggle of career, dreams and parenthood, and a pretty good one at that. But I still want a 'real' Eva Green space movie.
12 Strong
Soon after 9-11, a special forces team is sent to Afghanistan to assist a local tribe with fighting the Taliban
Wittenberg
28-07-2020

Unbelievable
If it's based on a true story, I found it suspicious how the Taliban kept running into gunfire, were unable to hit anything and how the Americans made perfect shots from galloping horses they never rode before. The quasi deep lectures from the tribe leader also annoyed me.
Knights of Sidonia (season 1)
A huge spaceship-part-meteorite is in constant battle with equally huge space creatures that can take over humans traits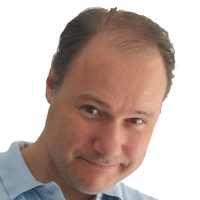 Wittenberg
19-07-2020

Pretty fly
Some characters can be a bit manga-crincy as expected (especially the women), but it has stuff to make up for it: exciting space battles and weaponry, a well developed atmosphere, and very imaginative, strange and impressive (dare I say scary?) gauna monsters indeed.
Ghost in the Shell: SAC_2045
Wittenberg
19-07-2020

More clean and comprehensible, but at the cost of atmosphere
I enjoyed another round of the adventures of this fabulous team. There is plenty of cool stuff in there, and I could actually follow the story this time. The graphics however, while crisp and clear, are also a bit lifeless, and the major somehow lost her mojo for me - even if she is an android.
Color Out of Space
Things get weird and nasty when a meteor-like object and a mysterious color land in the garden of family living isolated in the woods.
Wittenberg
07-06-2020

A bit vague and improvised
It's somewhat ok, but I felt the horrors and scares were random and incoherent collection of things borrowed from other movies. As if every idea dropped was incorporated into this, no matter if it made sense. Consequently, it never gets really scary or intense and I was sort of glad when it was over
Movies found: 600 | max movies per page: 10 | Showing: 1 - 10
Next