BoiledDown

.net




If everyone's a critic, then so are we!
Risen
Meteors crash on earth causing death among the nearby inhabitants. An xeno-astro-expert is called in to help.
Wittenberg
13-09-2021

Good setup undone by some unfortunate desicions
The setup is similar to "The Arrival", which is a good thing. The first half is also decent enough. But to make the expert such a depressed, lifeless character doesn't do any favors to the already slow-ish movie, and the plot twist is smothered in overblown flashbacks. Some poor CGI at places, too.
The Stairs
Boy and grandpa find stairs in the woods an go missing. Years later, a group of other hikers find them, unaged. And the stairs. And some demon.
Wittenberg
12-09-2021

Uninspired and unsuccesful horror
The opening gets by (barely), but the adult hikers are a rather annoying bunch (the metalguy is almost unwatchable) and so are the rather uninteresting and vague events they encounter. It's allover they place, like they just threw in some random horror things to fill it up.
Exodus
After the rapture (apparently), a guy tries to find his way to a mysterious door to a better place
Wittenberg
12-09-2021

I am sure they mean well. Zzzzz.
It seems the that hardest thing to get right in these low-budget, low-tier movies is keeping the pace and keeping interest. It probably could have been a mysterious, symbolic, thought provoking journey, but it's just agonizingly slow, empty and emotionless journey.
A.I. Rising
For a long journey, a cosmonaut will be accompanied by a female android engineered to his taste
Wittenberg
05-09-2021

ok, but would have benefited greatly from better writing
With just a some fairly modest modifications in the dialogue and story line, such as more profound elements of philosophy, existentialism, psychology and perhaps some horror, this would have been great. As it stands though, it still is a decent sci-fi tale.
Ralph breaks the Internet
Guess where they're heading this time?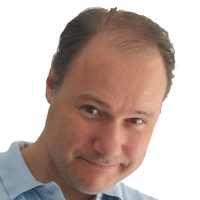 Wittenberg
05-09-2021

As good as you could hope for
A fine sequel. I liked how the visualized the internet. It doesn't, however, manage to overcome the sequel curse and bring back the magical atmosphere, or the refined and diverse story line from the first part.
Movies found: 805 | max movies per page: 5 | Showing: 106 - 110
Previous
Next