BoiledDown

.net




If everyone's a critic, then so are we!
A Quiet Place
Family tries to live in silence when the world has been overrun by creatures that attack at the slighest sound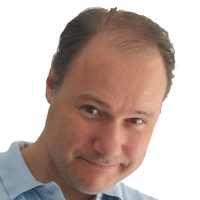 Wittenberg
17-04-2018

A solid and well made horror
While there is room for some nitpicking, overall this was a fresh, intense and very solid horror that features much better performances, atmosphere and style than most.
Seance: the Summoning
Some teens comfortably go into a morgue to summon spirits between corpses, then seem frustrated if things getting scary indeed
Wittenberg
15-04-2018

Not even God can save this movie
A hopeless movie with too many things wrong to even list. When it's halfway it reveals itself as a reli-flick. They figure it's not just any ghost they summoned, but a demon and therefore they need to invoke the power of Christ - who must be embarrassed by this.
Anomalisa
The night before a presentation, a man is trying to make it through a lonely night in a hotel
Wittenberg
08-04-2018

Unique but a bit minimal
The combination of puppets a realistic dialogue makes for a unique vibe, and they sure have cooked up an interesting atmosphere. Unfortunately, sometimes I wondered how long I needed listen to the endless chit chat, and it seem they touched some deeper themes but didn't follow through on them
Baskin
Turkish movie about a police squad ending up in a devilish mansion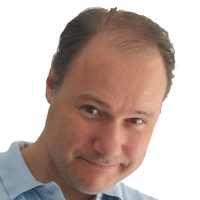 Wittenberg
02-04-2018

Original, effective and hellish
While the actors may not be very likable, at least their character are unique and distinct, and we are given the time to get to know them. The finale is truly hellish, the atmosphere is ominous and there's some interesting stuff going on in the time line as well.
The Green Inferno
Student activists go protest in the jungle to save the habitat of the local natives, but end up being eaten by them
Wittenberg
02-04-2018

Eat those annoying actors
The cannibalism and slaughter should please those who like this sort of thing, and the live of the tribe - while not eating - even seemed sort of respectful and authentic. The movie is held back by really annoying characters delivering lots of poorly acted lines.
Snatched
When noone's left to join a womans non-refundable trip to Ecuador, all that's left is her mother.
Wittenberg
01-04-2018

Fine, could have done with more Amy mayhem
I like Amy Schumer, and she lifts this one above the overpopulated 'amusing comedy with a few laugh out loud moments' - but not by much. Almost as though she held back a bit.
Realive
FINALLY a movie about what could happen if they indeed will be able to reanimate a cryonized body in the future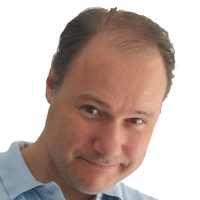 Wittenberg
31-03-2018

Find the purpose of live by ending it. Twice.
The movie is mostly a philosophical essay about life and death, told through voice overs, long flashbacks and some events in the future. It can be a bit slow and loaded, but mostly it hits the mark and provides an interesting watch with some great acting and a good atmosphere.
The Shape of Water
In a 50's secret facility, a mute cleaning lady falls in love with an aquatic creature they experiment on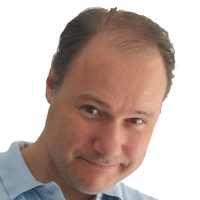 Wittenberg
23-03-2018

A unique and pretty modern fairytale experience
It is an unusual blend of humor, science fiction and an escape movie, all wrapped in an arthouse atmosphere, and somehow it works beautifully. The trademark color tones and style of Del Toro look as gorgeous as ever in this 50s setting.
Annihilation
Scientist team is sent into area that is surrounded by an expaning bubble from space, in which strange things happen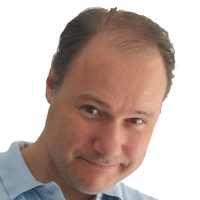 Wittenberg
23-03-2018

Refreshing
A really good and satisfying scifi mystery that mixes some familiar elements but ends up being quite original as a whole. Sometimes scary, sometimes gory but mostly fascinating. I thought it was let down mainly because of the rather unconvincing science protocols and way this mission was set up.
Paranormal Activity: Ghost Dimension
It's about ghostly activity all caught on camera
Wittenberg
18-03-2018

Fresh in the wrong place
They invoke some more obvious, frequent and in your face material, which I can understand was necessary to breath some live into the formula. But the slow, nail biting chance of maybe catching a glimpse kind of was the point. So now it starts to er towards a regular horror glued by jumpscares.
Air
In a poisoned world, Noah-like facilities harbor deep frozen scientists for better days. Two engineers are periodically woken up for maintenance duties.
Wittenberg
17-03-2018

Minimally pulled me through
A low budget affair that is in danger of having way too much time to fill up, and does so with long, overstretched scenes with very little in it. But, they managed to put in enough mystery and anxiety about the ending to make it work and keep me interested. Not too bad!
Kong: Skull Island
Expedition team and a heavy military escort travels to a mysterious, previously undiscovered island
Wittenberg
15-03-2018

It's all there but...
Although it feels like the director really wanted to make a Vietnam war movie, the movie objectively seems pretty competent in terms of style, old school adventure and monsters. But it never really grabbed me. I am not sure why, but the rather generic characters might have something to do with it.
Die Hard 2
This time our hero gets caught up in the hostile take-over of an entire airport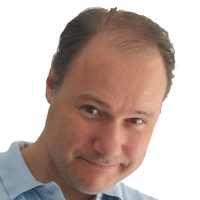 Wittenberg
14-03-2018

A worthy succesor
I guess it would never have been able to top the original, but I commend them for getting close and successfully prolonging the same action, humor and on-man-army formula. It's all just a bit less snappy.
Die Hard
Evil people hijack a skycraper with everyone it, but they didn't take into account one brave cop making a stand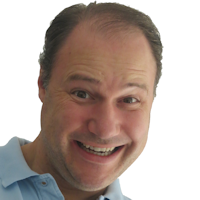 Wittenberg
13-03-2018

Still awesome
Still an immensely enjoyable and exciting action movie that set a standard with style, action and humor that has never really been surpassed.
Kung Fu Panda
Against all odds, a big lazy panda is the chosen one to save a village from being overrun by an evil Kung Fu master Snow Leopard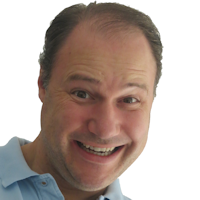 Wittenberg
04-03-2018

A truly fantastic, or should I say perfect, animation
I recently saw this again and it struck me how perfect this movie is. The graphics, jokes, depth, tension, acting, action, folklore, story, wisdom, artwork, characters, music and flow are all amazing. It's all incredibly well balanced and doesn't overdo or patronize anything.
V/H/S 2
Here's more bloody horror stories caught on tape
Wittenberg
03-03-2018

lacks inspiration
It sticks with the formula and delivers a healthy dose of blood and horror, but this time it felt less inspired and original. Some scenes started dwelling and had me going: get on with it! Also, the alien story was out of place and out of touch.
Wonder Woman
Wonder Woman decides to leave the secluded live with the amazones and help out in the human world war, thinking that war God Ares is behind it all
Wittenberg
27-02-2018

Better than other superhero movies but still not very exciting
I liked this better than most superhero movies. It looks crisp, some of the fighting is nicely choreographed and shot, characters are sort of likeable and it isn't as hysteric or over the top as the others. But like most superhero movies, it struggles to reach deeper or really leave an impression.
Geostorm
Mankind built a space system to keep the extreme climate in control, but then it starts to make things worse instead of better
Wittenberg
23-02-2018

All things wrong with big Hollywood productions
A terrible film that checks all the boxes of overblown Hollywood-Michael-Bay like hysteria, stupidity and shallowness.
War for the Planet of the Apes
Failing to live a retreated live in the woods, the apes seek revenge after humans kill one of them too many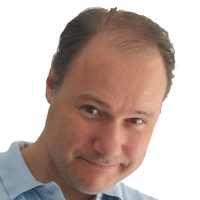 Wittenberg
16-02-2018

Not as good as the preceeding parts, but still fine
It is dark and slightly depressing, it is kind of slow at times and the music sounded simplistic and almost unfinished to me. So all in all less successful than the previous parts. But there's still heaps of impressive and sympathetic apes working together and fighting intense encounters.
Armadillo
Documentary team joins a Danish military squad in Afhanistan up close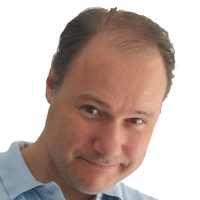 Wittenberg
16-02-2018

Nice guys in a gripping documentary
The action is not the usual Hollywood mayhem, but the notion that it is real makes even single bullets shot very intense indeed. Courageously filmed, it is a unique peak into what it must have been like. These Danish guys seem alright to me.
Samsara
A collage of scenes from around the world, loosely connected by the theme of the circle of live
Wittenberg
15-02-2018

Easy
It's a marathon of non-stop pretty wallpapers for your desktop. There's no mistaking the outstanding visuals and suitable music, but simply sticking it together also felt like an easy win. Perhaps some more courage or risks would have helped.
Ip Man
The (true?) story of a Kung Fu master who stood up against the Japanese during ww2.
Wittenberg
15-02-2018

Good and bad things from China
It's not always an easy watch because of that painful Chinese overacting and slapstick performances that make it feel like a farce. But as the war begins, the colors fade and gradually it strikes a more serious and interesting tone, and the elaborate superfast kung fu keeps it afloat.
The Cloverfield Paradox
A spacestation desperately tries to harvest a new type of energy for a dying earth, but accidently triggers multiverse dimension stuff in doing so
Wittenberg
07-02-2018

Tries to mask a flat execution with random dimensional thingies.
An awesome premise but lackluster execution with slightly dull actors ultimately no good script. The dimension stuff that happens feels arbitrary, like they just threw in 'weird stuff'. I was constantly like Why did they... why would that.... that doesn't even.... And WHAT WAS THE PARADOX?
Turist
After a man's unheroic behavior during an avalanche, both the skiing vacation and relationship with his family is falling apart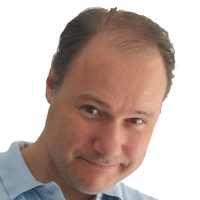 Wittenberg
03-02-2018

Intriguing and very well acted
It beautifully showed how this single event was slowly infecting and spreading like disease in their marriage, courtesy of the textbook acting and gentle pacing and camera work. One of those movies I didn't plan on watching, but couldn't stop once I did.
Guardians of the Galaxy Vol. 2
Amidst action and chases, Peter finds his dad. But a great danger lurks for the guardians and the universe.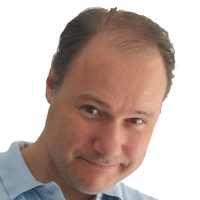 Wittenberg
28-01-2018

Bursting with life
It's almost impossible not to fall for the groovy atmosphere, ultra saturated colors, fantastic designs, wonderful scenery and continuous wisecracks. It was clearly made with heaps of faith and love for this universe, and I salute them. But a deep, engrossing adventure it is not.
King Arthur: Legend of the Sword
One man can claim the magic sword and challenge the evil king
Wittenberg
28-01-2018

Watch out for splinters
At times a majestic and grandiose movie that definitely has it's moments, but also has some distracting dissonants like the weird fast paced conversations and inconsistent character of Arthur himself. Sometimes he was sincere, sometimes a goofball. It failed to latch on, already I am forgetting it.
Camera Obscura
Predictive murders show up on a depressed man's vintage camera. How far will he go to prevent them?
Wittenberg
21-01-2018

Good idea delivered somewhat plainly
It's got a great story and almost reels in that 'low budget doesn't matter when you have good ideas and actors' vibe. But I found it lacking that extra touch and sharpness. It ends up somewhat tame and slow. Some of the horrific scenes somehow left me cold.
Enter the Void
Smalltime drug dealer in Tokyo experiences after death experience and reincarnation... while on drugs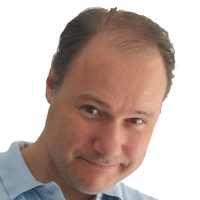 Wittenberg
13-01-2018

What a trip
I am assuming this is about the closest you can get to tripping out (or dying) in beautiful Tokyo without doing any drugs. The camera work, images an music are really extraordinarily done and it treats the 'expected' after-death events in a sort of believable way. Very long though.
The Call-Up
Some gamers are invited to play a game in a lifesize simulated environment. It's all fun and games, until people actually die.
Wittenberg
07-01-2018

No twist?
I liked how it was all set up and some of the music in the beginning. But soon enough it is evident that the actors or screenplay are below par. But what bugged me the most is that they missed the opportunity to add some double layers and twists into the story, of which I can easily think of some.
The Ones Below
Happy and pregant couple has dito neighbours living below them, but things get vaul when those neighbours loose their baby
Wittenberg
07-01-2018

Good
A very decent, well acted and engrossing thriller with a good built-up.
Star Wars: The Last Jedi
The last of the rebellion is being hunted down, so they need Skywalker to bring them hope. And a lot of other stuff besides.
Wittenberg
03-01-2018

Too much?
Despite a couple of awesome scenes and a praiseworthy new tone and style, I felt underwhelmed. I am getting tired of some of the star wars ways, the casino sidestory was awful, I didn't like Luke and I was bored during the endless contemplating of the force and good and evil. It's getting too much.
The Great Wall
Fortune seekers looking for gun powder find out what the Great Wall of China was protecting against
Wittenberg
30-12-2017

A popsicle
It tries to dazzle with colorful combat suits and pretty scenery, but the fighting and action is so over the top silly that it fails in doing so. It is impossible to take it seriously and therefore this flirt with potentially profound Chinese folklore is merely a quick sugar fix.
Somnus
The crew of a spaceship are in danger when the board computer turns rogue
Wittenberg
28-12-2017

Slow and bad looking
The atmosphere and some of the interior design were promising. But soon it dwells into endless, static conversations, misguided and pointless scenery (what were those jellyfish? What's with the train?) and increasingly worse visuals. With that creature on asteroid-city, they seemed to have given up.
The Mummy
Modernday thief digs up a mummy that wasn't supposed to be found, for good reason
Wittenberg
27-12-2017

Underperforms in many fields
A surprisingly boring flick that feels like it was made ten years too late and does a lot of things wrong. I was especially annoyed by the humorless role of the female interest, it never got scary or tense and it severely lacked some good music.
Other Life
Scientist invents memory injections, but when it is used against her the line between real and artificial memory starts to blur
Wittenberg
27-12-2017

Lifeless
Nothing wrong with the idea, but it is let down by the miscasted lead playing the cocky, cold emo-scientist. The story is also annoyingly vague, and not in the intriguing, mind-bending way I was hoping for. A few days after watching this, my wife asked how it ended and I had no idea what to say.
V/H/S aka VHS
A collection of stories, glued together by a horry story, involving various videorecordings of horrific events .Though not all on VHS it seems.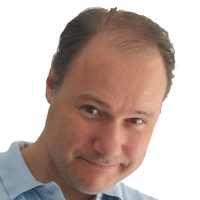 Wittenberg
17-12-2017

Loud noise but plenty to make up for it
The hard, restless cuts and loud music can be a bit much, but I did think they have a unique mood going on, there are enough memorable shock moments. And what really struck me was the natural and believable acting throughout, which made the entirely adolescent cast bearable for once.
Bokeh
Two lovers on a vaction in Iceland one day wake up to find they're all alone
Wittenberg
09-12-2017

Sympathetic and pretty, but runs out of fuel
Starts of fine with beautiful shots of Iceland, moody music, sympathetic actors and by keeping everything small and intimate. But gradually, the 'pretty scenes with music' start to feel like pointless fillers, and I think it tried to say something religious but I am not sure what.
Blade Runner 2049
A more advanced android hunts down the older models, finding out things he wasn't supposed to along the way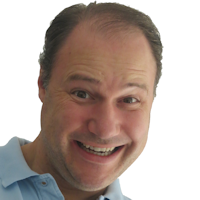 Wittenberg
26-11-2017

Ladies and gentlemen: a sequel that's better than the original
It's got the same visual style but vastly more beautiful and elaborate. It's got the same synth-music but it is thicker and more intense. It's still a slow mover but more engrossing while doing so. It's got similar story elements but it's deeper. So like, it's better!
The Shadow Effect
Guy keeps dreaming he's doing violent assisinations... but are they dreams?
Wittenberg
25-11-2017

Only just above B level
It's a decent idea and the main actors do their best, but the movie is just not there. Some of the scenes and acting are awkward, editing is clunky, and chasing scenes were missing out on tension.
Blade Runner: Final Cut
Blade Runner is an agent hunting down hard to spot rogue androids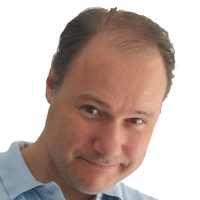 Wittenberg
15-11-2017

A classic that is a little too slow for it's own good
A moody and stylish scifi movie that defined the standard for shaping futuristic dark cities and matched it with a great soundtrack. I like how it takes time for everything, including people simply going from A to B, but near the end the slow pacing isn't quite rewarded by the underwhelming climax.
Dummie de Mummie en de tombe van Achnetoet
After a Dutch children's book, in which a family takes their fostered mummy-son to Egypt so he can find his roots
Wittenberg
13-11-2017

A save harmless watch for the kids
A mellow, save and relaxed story with some adventure and giggles but nothing too crazy.
Prityazhenie (Attraction)
A spaceship crashlands in Russia
Wittenberg
13-11-2017

part fresh , part meh
I was quite impressed with the fresh sights and sounds at first. But then the story collapsed, the army's plan was apparently to just drive around forever so it was up to some annoying street kids to handle this event. Meh.
Colossal
A woman finds that, at certain locations and moments, she is the monster invading Korea. That's right folks.
Wittenberg
11-11-2017

Great idea with little energy in it
The mad story is a joy and pleasantly stubborn. Execution and actors were fine, there just was something very low-energy about it all, that prevented it from becoming as great as the idea itself. The biggest surprise for me was actually the intense acting displayed by Jason Sudeikis.
A Cure for Wellness
Businessman is sent to retrieve a colleague from a mysterious and remote mental institute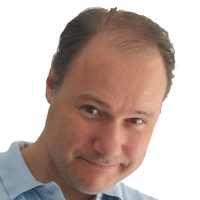 Wittenberg
11-11-2017

Pretty mystery
Not the full-on horror movie the trailers would have you believe, but more a mystery with supernatural elements. I quite liked it. It has beautiful imagery and the unfolding mystery kept me interested all the way.
Starship Troopers: Traitor of Mars
It's not just bugs that run over Mars, but an evil politician tries to destroy the entire planet - inhabitants included. Troopers to the rescue.
Wittenberg
25-10-2017

Ruined by the characters
Some of it looks dated, some of it looks quite good, some action scenes I liked. But it's all in vain, because of the ultra cheesy, cringe worthy characters that make it feel like a Powerrangers episode... but not in a good, satirical way like the original managed to pull of.
Spawn
Killed assassin makes a deal with the devil to lead his army with new superpowers, and in return he may see his wife again
Wittenberg
25-10-2017

Not brilliant, but has plenty of tricks to make it work
People weren't to keen on this comic adaptation, but I am quite ok with it. There's a special kind overacting that seems just right for a movie like this, I liked the dark theme and some of the fx, the clown is just awesome and the movie simply entertains.
Ninjago
The green ninja is having daddy issues, so he and his team venture into the jungle to find the ultimate ultimate weapon to defeat him
Wittenberg
11-10-2017

Unbalanced
These LEGO movies will deliver the frantic action and fun, but I found it an unbalanced with a restless first half and then too much over-emotional scenes in the second one. But who am I? My son rated it 9.5.
Rings
More people watch the cursed video
Wittenberg
08-10-2017

Lazy
What a terrible, lazy sequel compared to the terrifying original. Half of it is a rehash of the original and the other half a contrived attempt to make sense of sequel in the first place. Cheap jumpscares, generic adolescent actors and even the music sounds uninspired.
Sausage Party
Adult animation about groceries in a supermarket that find out what happens to them when they are chosen
Wittenberg
06-10-2017

Funny idea with too little good jokes
I was thinking we need more animation with adult humor and themes, but unfortunately this is not quite it. The story is whack, but it simply lacks good material and jokes. It almost seems odd how one can think of a story like this and then make it not funny.
Doctor Strange
After cripling his hands in a car accident, a cocky surgeon seeks help in a mysterious Tibet cult where he gets involved in interdimensional wars
Wittenberg
01-10-2017

Scores in many fields but not in depth or true excitement
This superhero flick features some colorful and original footage, a healthy dose of - sometimes poorly timed - humor and fighting amidst awesome transforming cities that put Interception to shame. But despite the deep multidimensional theme, I found it strangely shallow and one-dimensional.
Mother!
In an isolated house, a woman struggles with her husband's increasing tendency to have strangers stay over, up until extreme and paranormal levels (this description probably sucks, you tell me!)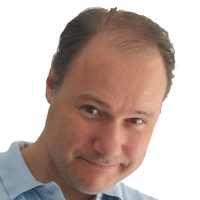 Wittenberg
28-09-2017

A different kind of horror
A reminder that horror and unrest can come in many shapes, not just ghouls and ghosts. A disturbing but very engrossing experience which I thought was fresh, well acted and intense. It felt great to see a movie again that sticks with you and leaves a goddamn impression.
Teleios
A spaceship docks with a distant spacestation to retrieve a mysterious cargo
Wittenberg
11-09-2017

The costumes, my god, the costumes!
I think I needed about 7 attempts to watch this all the way through. It is so goofy and off that I thought it would turn into a spacemovie parody, only to realize in horror they are for real. The rest of it is just painfully boring and features a crew wearing the ugliest costumes of all time.
Mine
After a compromised mission, a soldier hears a mine arm under his feet, leaving him standing pined-down, helpless all alone in the desert
Wittenberg
10-09-2017

Overreached
A courageous idea that requires a level of acting and screenplay that this movie unfortunately does not have. Near the end it derails in a swamp of endless cliched flashbacks and emotional scenes that had me begging for it to stop.
Passage to Mars
A documentary about an journey across the Arctic with a prototype vehicle (strangely a Humvee?) as a preparation for a journey to mars
Wittenberg
03-09-2017

Good but relies on tricks
I have mixed feelings about the constant voice over. There are only so many ways to depict a driving car, so they desperately needed to alternate with the shots of Mars, which, while atmospheric, felt a bit like cheating. It managed to keep me interested though.
Life on the Road
David Brent goes touring with his band, hoping for a breakthrough and a recorddeal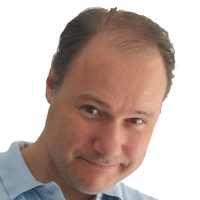 Wittenberg
02-09-2017

I you love to hate him, you'll love this
Maybe not quite as unbearable as The Office, this movie still provides a fresh dose of the self-torture, cringing, laughing, shame and gasping that come with watching this man at work.
Dunkirk
On the rescue efforts to save thousands of soldiers are trapped in Dunkirk in WW2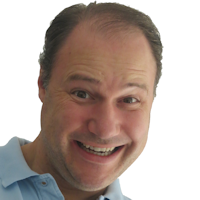 Wittenberg
27-08-2017

A superb movie that makes you anxious to get off that beach too
Has a unique atmosphere, with a focus not so much on horror but more on the continuous ominous threat. The imagery on seas, land and in the air is outstanding, and I must also mention the extraordinary music that makes you tremble with fear for almost the entire movie.
Sully
On the miracle emergency plane landing on the Hudson where everyone walked away
Wittenberg
27-08-2017

Over dramatized
The landing appears faithfully recreated and was thrilling to see, but the events surrounding it felt over dramatized. Also, the research committee seemed strangely angry and eager to discredit the pilot's doings, and almost started crying when they couldn't. What??
Brain Dead / Dead Alive
An exotic rat bite turn the dead into zombies. An dorky man and his girlfriend fight them with all their might.
Wittenberg
27-08-2017

A classic, but has lost some impact over the years
It reached new levels of splatter-gore when it came out, and it still is quite a bloodbath today. The humorous tone helps to make the somewhat campy effects acceptable, but prevents it from becoming really scary or gross.
Videodrome
In a search for something new for an adult channel, the proucers finds out about what appear to be mysterious snuff movies.
Wittenberg
16-08-2017

A fine dose of Cronenberg, but he did better later on
It has the the signature Cronenberg oddities and a sense of irresistible filth to it. But it feels kind of old, clumsy and slow by today's standards. Some of the imagery in this movie came back in later work that I found more complete and better executed.
Swiss Army Man
A lost and stranded guy finds a corpse on the beach, who's 'special powers' and friendship help him to make the journey home
Wittenberg
13-08-2017

Just because it's unique doens't mean I like farts
I guess there's points for originality and it sort of works in it's own special way, but I couldn't shake the feeling of being pranked into watching someone's bizarre fart joke fantasies.
Valerian and the City of a Thousand Planets
Valerian and Lauraline are asked to help save a giant space station, but discover a dark secret along the way
Wittenberg
08-08-2017

Beautifull, wonderfully sassy but utterly convoluted
For the first half I was able to just let the crazy bubbly actors and colorful nonsense be and enjoy the ride. But after she stuck her head in the jellyfish, he watched a strip show to gain access to a transformation suite, I got tired and bored of the endless barrage of convoluted STUFF going on.
Ichi The Killer
A ganster mob routine of torturing and killing people gets disrupted by a mysterious killer that leaves the rooms soaked in blood and guts
Wittenberg
08-08-2017

A torture movie for research rather than enjoyment
I actually got used to the torture scenes of amputations and various acts with sharp objects. I actually became somewhat interested in, and empathized with, the mysterious killer. But mostly I still felt sick and depressed rather than amused after watching this.
Despicable me 3
Despite setbacks, Gru is trying hard not to go back into crime. But then he finds out he has a brother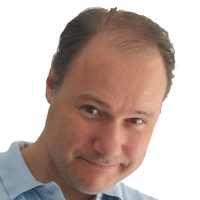 Wittenberg
14-07-2017

Full of good things
It was quite heavy on sub stories and plots, risking convolution and hysteria. But luckily it manages to stay on the good side of things, keeping everything on rails and delivering colorful, whack fun and expanding on the franchise's unique humor, graphics and (80s!) vibe.
Blair Witch (2016)
Armed with 7 million camera's, a brother sets of to find his sister who disappeard in the cursed woods
Wittenberg
09-07-2017

The formula is still scary, but you start to look through it
This felt scary but over-familiar, and the realism achieved by the found footage started to feel very unrealistic instead. I mean who the hell carries this many cameras and shoots this much at these insane moment? Kudos though, for some of the actors enacting deep deep fear in the finale.
The Shallows
Surfgirl gets terrorized by shark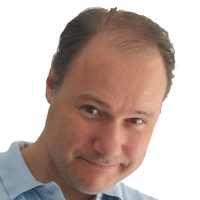 Wittenberg
08-07-2017

Gorgeous to look at, with really decent shark terror as well
This is beautifully shot and was made with much finesse. At times, the imagery of the ocean feels like living paintings. Acting and thrills are also good, making this one of the better sharks movies out there.
Atomica
Woman engineer goes to a faulty device transforming nuclear radiation into energy. Something in there is not quite right.
Wittenberg
02-07-2017

Very cheap - in more than one way
Once she arrives, the only thing that awaits are very long, uninteresting conversations, sub par acting and an empty slow plot in which not much is going on. The poster artwork is completely misleading and does not represent actual footage from the movie. Boooh.
Resident Evil: The Final Chapter
With inside help, Alice gets a change to destroy the T-virus once and for all
Wittenberg
18-06-2017

Looks alright, feels numb
Much like the previous parts, this looks good and has some creative, vicious beasts on offer. But it also features the same hollow, boring screenplay and empty characters. It feels like a bunch of monster challenges glued together.
The Discovery
When an afterlife is scientifically proven, suicide becomes rampant because people try to get there
Wittenberg
10-06-2017

Not all I hoped, bit I still liked it
Part of me wished it was more about the discovery itself, part of me wished it was deeper en creepier, but the rest of me was quite pleased with the sober, depressing and character based-approach that still manages to intrigue and serve a satisfying climax.
Alien: Covenant
A colonial spaceship decides to do an unscheduled stop at an unknown, potentially habitable, planet when they pick up broadcast from it
Wittenberg
05-06-2017

Another great alien movie that is also a huge disappointment
It still manages to shock and awe with intense alien encounters en space tech porn. But the more it wants to elaborate on the story and origins of the creature, the more it destroys. I wish I had never seen a live engineer - the single dead one was 100x more intriguing.
Spectral
Through their special visors, soldiers start to see ghostly figures that start coming after them
Wittenberg
04-06-2017

Decent ingredients but no cake
This started off ok with decent looks and characters, and initially it served the mysterious premise nice and easy. But as it progresses, there's not much more than chases and shootouts that feel distant and never truly excite. Also, the all-knowing McGuyver scientist was getting on my nerves.
Split
Three girls are kidnapped by a man with multiple identities
Wittenberg
28-05-2017

Multiple Personality Disorder annoys me more than it scares me
Frankly, I was somewhat bored and agitated by the multiple identities, especially the laughable behavior of the supposed 9 year old. Apart from the identities there's wasn't much in there, nor did I find it very particularly scary. It's okay, but underwhelming.
The Autopsy of Jane Doe
During an autopsy of a beautiful women, the cause of death becomes increasingly mysterious, as are the things that are happing to the coroners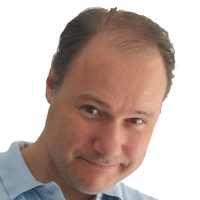 Wittenberg
17-05-2017

Creepy setting, creepy movie, excellent idea
Any morgue setting will instantly cater for a horror movie. But this original, focused and terrifying movie sure exploits it to great lengths. Love how the mystery unfolds and how the autopsy and dead people are straight up in your face!
Billy Lynn's Long Halftime Walk
Decorated Iraq soldier relives his experiences, and contemplates going back there, all during a honouring appearance in football game show
Wittenberg
14-05-2017

Lacks in too many areas to make it work
The alternating scenes of war and hollow mass entertainment could and should have generated interesting contrast, but I found it too unfocused in what it was trying to say, it lacked style, dialogue was lengthy and some themes, like the negotiations for the movie salary were uninteresting to me.
XX
4 short horror stories directed by women (but I wonder if that ought to be noteworthy)
Wittenberg
08-05-2017

ha that's nice okay next one
Seeing some shorter stories was a nice for once, and there was an addictive quality to them to make you do one more. Quality of the stories was somewhat inconsistent and none of them struck me as particularly great, More like: ha that's nice okay next one.
Ghostbusters (2016)
Not withstanding mockery and misfortune, four women form a team to fight ghosts
Wittenberg
07-05-2017

Good fun, but it's really only comedy
Having all female leads was a good move to make it fresh, and overall I had a good time with this colorful and frisky comedy. It's predecessors, however, also threw in some genuine scares in creepiness in the mix, which made for a more exciting, balanced experience than this.
Assasins Creed
Some guy from a line of medieval assissins takes trips back in time with some machine to find some magic apple
Wittenberg
02-05-2017

Stupid and liveless
I guess the effort is there, but what a bummer. The whole time travel thing was unnecessary, incomprehensible and preposterous. Why didn't they just cook up a story situated in the past? Also, icecold characters throughout, cheesy and dumb lines and too much footage of people gazing in the distance.
Ghost in the Shell (2017)
Live action Manga remake of the android fighting crime, her past and herself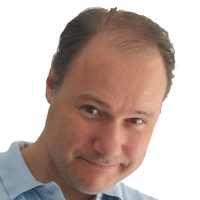 Wittenberg
27-04-2017

It gets it right
So people were complaining this had no depth, but were fine with Avengers? Screw that. This is an awesome looking movie that is exciting throughout and has plenty of depth and bucketloads of atmosphere. It also strikes a good balance between a 'western take' and the core Japanese original.
Star Trek Beyond
A brute force enemy causes the Enterprise to crashland. The survivors must find away to release the hostages and prevent further mayhem
Wittenberg
24-04-2017

Awkward and off
The scenes of destruction are mighty, but overall this really felt off. They totally overdid the constant humor which started to feel like slapstick. The story and events also felt awkward and cheesy like the original series, with embarrassing scenes like driving around a motorbike to divert aliens
Passengers
On a hightech spaceship carrying 5000 cryosleeping persons to a new earth, one of them wakes up 90 years too early
Wittenberg
22-04-2017

A flawed love story
If found the idea more interesting than execution, which suffers from rather flat, over-directed characters trying to deliver what is eventually a love story in space. The tech/thrills near the end felt rushed and lazy.
ISRA 88
Two astonauts passing time on their way to the end of the universe
Wittenberg
07-04-2017

Unbearingly boring
Possibly it was trying to say something deep. But this barrage of long, pointless, repetitious scenes, goofy acting and plywood set pieces was just god-awful and made sure I didn't care what it was. A shame, because a journey to the end of the universe sounds so freaking amazing.
Lights Out
Family terrorized by an entity that only appears in the dark
Wittenberg
02-04-2017

Nice gimmick in an ok horror
I love the thing they do with dark and light, but it's not enough to compensate for the over familiar story, characters and performances - which prevent it from becoming truly scary. A fine horror though.
Life
The crew of spacestation ISS manages to acquire a sample from mars soil... with life in it.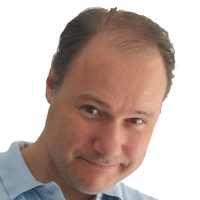 Wittenberg
01-04-2017

Very good space horror
It is not perfect, but overall I found this to be very solid, exciting, great looking film that reconfirmed just how much and why I love space horror. The spacestation and camerawork floating through it are first class.
The Monster
Mother and daughter get stranded on a desolate forest road, where something lurks in the dark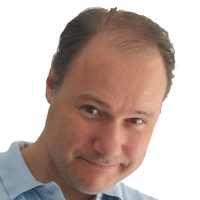 Wittenberg
22-03-2017

Mostly a simple idea done well
This move has a nice, confident focus on a single plot: two women facing a monster. The performances are really good and the movie is effective most of the time. After a while though, I was kind of done with their screaming and sobbing, and the initially charming simplicity began to work against it.
Don't Breathe
Three young burglars think the gig at a blind man's house is going to be easy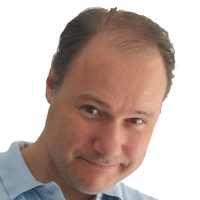 Wittenberg
18-03-2017

Fresh
A fresh horror suspense flick with fine performances. I was quite impressed with how they made a a blind man terrifying and how they managed to keep the story running based on a small premise.
Ghost in the Shell: The New Movie
I think it's about cyborg major leading a team to resolve the assassination of the prime minister
Wittenberg
12-03-2017

Too complicated, not enough magic
It kept some of the magic of the original, but what it kept mostly is endless incomprehensible techno/politics that I could not stay focused on. It's not bad looking, but most of the art of the first movie is no longer here.
USS Indianapolis: Men of Courage
This ship went on a secret mission to deliver the atomatic bomb, but was sunk on the way back, leaving the few survivors in hellish waters
Wittenberg
26-02-2017

Overreached
This movie's overblown ambitions of doing war, drama, survival, courtroom and romance contrast sharply with bad fx, uninspired screenplay, half-baked actors and dodgy editing. I was bored watching those men get eaten by sharks, which can't be right!
Infini
Rescue squad gets transported to a distant space base to save the last survivor
Wittenberg
26-02-2017

Looong everyting
Occasionally it strikes a chord, but EVERYTHING - be it people talking, staring, chasing, monologuing, contemplating, fighting, briefing or debriefing - takes so freaking long it starts to mess with your mind.
The LEGO Batman Movie
Batman must not only face the usual enemies (all at once), but also his inner self
Wittenberg
19-02-2017

Too fast and furious
A colorful blast of action and endless jokes. Maybe I am getting old, but I found everything too fast and insanely frantic, making it impossible to follow and keep up. The few moments of silence (mostly also intended as a joke) felt like I could breathe again.
Parallels
A mysterious phonecall from a missing father leads people into a strange building that opens up to alternate earths
Wittenberg
12-02-2017

Nice idea poorly executed
Love the basic idea, but it's executed poorly with rather annoying young adults delivering really bad lines and making everything seem hopelessly amateuristic.
The Conjuring 2
A haunted house, based on a true story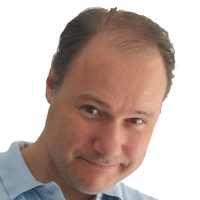 Wittenberg
30-01-2017

Very fine horror that is just a bit too long
A good horror that impress with plenty of scares accentuated by great camerawork, and refrains from too much cheap jump scares. Like it's predecessor though, I thought it went on for too long so my 'get scared' supply ran out and I was just taking it in. Too bad.
The Huntsman: Winter's War
An alternative, side-story story situated around the area and events of the snow white fairy tale
Wittenberg
28-01-2017

Nothing to stand out or excite
I think the good intentions are there, but I found it rather flat and uninvolving, appearing rather insignificant next to giants like The Lord of the Ring.
The Great Raid
In WW2 soldiers undertake a daring missing to rescue prisonors from the Japanese Abanatuan camp
Wittenberg
15-01-2017

Felt like a movie, not a war rescue mission
I don't mean to sound disrespectful about this amazing operation, but I wasn't to keen on this movie. I constantly felt I was watching actors playing soldiers and prisoners, with unrealistic over rehearsed lines ruining the mood. The cliched and disconnected 'war movie music' didn't help either.
Moana (aka Vaiana)
Against the orders of the tribe, a native pacific island girl sets sails to sea to bring back the liveforce that got lost in a divine quarrel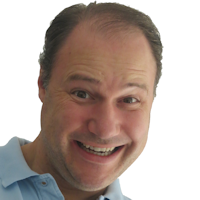 Wittenberg
15-01-2017

Wished I was there
Another fantastic and original animation with gorgeous tropical scenery and oceans, excellent characters, laughs and it also manages to reach inside. Even the moral lessons and songs were fine by me.
Predestination
In order to stop a serial bomber, a time traveling agent needs to recruit woman in the past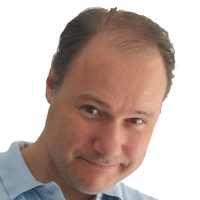 Wittenberg
08-01-2017

Didn't see that one coming
A very satisfying time travel movie that manages to stack twist upon twist and does so with class, fine performances and without becoming gimmicky.
The Last Witch Hunter
Cursed to live forever, a witch hunter is faced with his old nemesis again in the present times
Wittenberg
08-01-2017

Boring and superficial
The miscasted Diesel lacks the character and cannot show the burden of centuries of witch slaying. Also, the stories, conversations and even the action scenes are yawn-inducing. None if it flows well.
Hardcore Henry
Awoken in half cyborg body, a man must constantly fight for his live, shown entirely from his vision viewpoint like in FPS POV games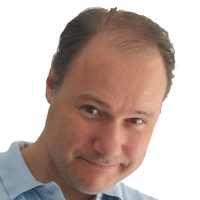 Wittenberg
04-01-2017

A fun ride if you can handle it
I should probably be complaining about the violence, lack of character development (yawn) and that how you'll get dizzy and exhausted from the restless camera. But I actually had a blast watching this. It is different, cool and highly entertaining.
Land of Mine
After WWII, young german POW's are brougt to Denmark to clear the beaches of mines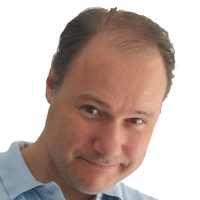 Wittenberg
29-12-2016

A good movie about something bad
Needless to say a rather depressing affair, but it isn't dwelling in it's misery. There's a (intentional?) contrast with the sunny beach, mellow light and ordeal that is taking place. The developing relationship with the ruthless captain and the boys worked for me.
Triple 9
Corrupt agents doing one more gig get caught up in a swamp of distrust
Wittenberg
27-12-2016

Gloomy and effective but not very involving
It's good to see some dark, well-acted, sweaty, and straight up bad cop action again, with effective action/violence because it doesn't want to over dramatize or orchestrate anything. It would have helped though, if we knew a little bit more about these guys so we can sympathize a little better.
Zoolander 2
Derek has retreated and gone out of fashion, but must come back into action to save his son
Wittenberg
26-12-2016

Not up to their potential
I dig the whacky Zoolander world and humor, but unfortunately this story was too formulaic and good jokes too scarce.
Big Hero 6
Talented young inventor must befriend (and upgrade) a clumpsy medical robot in order to save the world from his own invention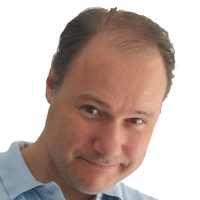 Wittenberg
26-12-2016

Excellent
A fantastic animation that is spot on with exiting action, great visuals, humor and it is not afraid to reach some deeper emotions as well.
Movies found: 835 | max movies per page: 100 | Showing: 391 - 490
Previous
Next