BoiledDown

.net




If everyone's a critic, then so are we!
Home Alone 3
This time the kid has to defend the house from a bunch of criminals who are after a microchip he unknowingly has
Wittenberg
27-12-2021

Different enough to exist, familiair enough to please?
With none of the original cast available, and with the original story already been told twice, I commend them for doing a slightly different setup whilst still maintain the core features. Without Christmas it looses charm though. Should please the fans and youngsters, of which I am neither.
Them That Follow
A woman of a secluded religious community, that does snake handling to prove their faith, has a secret
Wittenberg
27-12-2021

Slow, but something is growing
The movie has a very serene atmosphere in which the slow daily life in the woods is portrayed very well, so much so that in fact halfway I almost started to long for some action. But there's a constant under the skin buzz that keeps it mysterious and kept me watching, with memorable performances.
Benedetta
Nun in Monastry developes sexual feelings for another nun. And stigmata, too.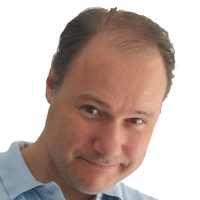 Wittenberg
25-12-2021

The mix works
Lesbians nuns would seem like a recipe for disaster, but I don't think it is. The mystery of her divinity and stigmata is interesting enough, the religious habits give it some weight, the supernatural elements give it some spice, and well - it can be sort of erotic. Interesting package deal.
Death Valley
Contractors are hired to rescue a scientist from a secret lab in a forest where horrible alien experiments took place
Wittenberg
20-12-2021

Uninspired and stolen
A drab and shameless collage of stuff we have seen a million times before, delivered by subpar actors doing annoying characters.
Dos
Man and woman wake up in a strange hotelroom, with their belly's sewn together
Wittenberg
20-12-2021

Tasteful, but ultimately doesn't make the impression it could
Despite the horrible premise, it stays away from torture porn or excessive gore, focusing instead of the story and mystery of how this came to be. It certainly kept me keen to find out, but performances, the story or big reveal all were a bit mellow to me, leaving me slightly underwhelmed.
Prisoners of the Ghostland
A convict is chartered to rescue a woman from a mysterious group that is held captive by ghosts. If not he explodes.
Wittenberg
16-12-2021

Weird is not always good
Some pretty colors and scenes aside, this is mostly uncomfortably odd and confusing. You could argue that is to be commended for being different and broken free from the mainstream, but not in a way that I found pleasing.
Home Alone 2: Lost in New York
During the familty vacation to Florida, the kid accidently ends up alone in New York - as do his nemesis crooks
Wittenberg
12-12-2021

Faithfully more of the same
I'd say it successfully manages retain the same atmosphere, jokes and story line as the original. So if you are in need of more of the same slapstick humor, and warm family friendly Christmas vibes, this will do.
Last Duel, The
Story behind the last official duel of the middle ages, when there were almost no colors
Wittenberg
11-12-2021

Well made and interesting, but know it's basically lengthy love drama
What a great idea to explore what was behind these duels: Who were these people? What were they fighting for? And while the movie is made with much class and great acting, it still felt like a love-triangle-jealousy kind of thing which almost is a bit soapy at times.
Reminiscence
When the future is bleak, people instead relive past memories with a machine. The operator running that facility gets involved when a femme fatale shows up
Wittenberg
06-12-2021

half decent idea failed
The opportunity to do something cunning with the central idea gets lost in dull, pseudo film-noir kitsch, and the plot twist comes way too late to redeem it. But the real problems are inexcusably crincy Hollywood dialogue, audience pampering, poorly choreographed fights, among others.
Head Hunter, The
Medieval solitary warrior is combating demons and collecting their heads
Wittenberg
29-11-2021

Nice surprise that dares to do things differently
I quite liked this little nugget. The way we see him going about his work without even seeing the demons, and without any pampering explanation, is pleasantly mysterious and makes us observers peeking into his life. It keeps it intimate and compact, and the visuals are nice.
Movies found: 815 | max movies per page: 10 | Showing: 81 - 90
Previous
Next