BoiledDown

.net




If everyone's a critic, then so are we!
Murder Mystery 2
Murder solving couple takes a much needed break on a distant island, but soon enough they're at it again
Wittenberg
08-04-2023

Formulaic slapstick with too little good jokes
I can see what they are going for, and objectively all the ingredients are here for a shot of uncomplicated amusement. I just thought the jokes were not all that, and everything is so safe, formulaic and predictable it feels like you have already seen it - and will forget about it tomorrow.
Titane
Woman goes on a killing spree and then hides by becoming someone's son. I kid you not. Also, something with cars.
Wittenberg
06-04-2023

Strange, unpleasant yet secretly fascinating
One of the strangest movies I have seen. I found it an unpleasant experience in ways I had not felt before. Everything is just so confusing, nasty, sweaty and ugly. But at the same time I was fascinated enough to look up the director and will keep track of her future works.
Blodtur a.k.a. Bloodride
A couple of short horror stories from Norway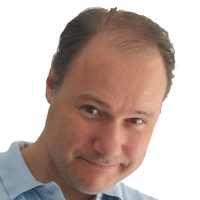 Wittenberg
05-04-2023

Quite unique and fun, not really scary though
While I would have liked these to be more gory and/or scary, I found the first 4 very amusing and fresh spooky tales, with some clever and inspired stories. The final two a bit less so.
Alien Space Battle
Spacemission to rescue a victim from a Mars mining accident gets involved in a alien threat to all mankind
Wittenberg
05-04-2023

Cute, sympathetic even, but not good.
Apart from the fantastic title and some passable CGI here and there, I could not find anything to recommend about it. The subpar actors continuously having to deliver anxious spacecombat jargon really got on my nerves. Also known as "Attack on Titan", but that won't save it.
Knock at the Cabin
A family in a cabin gets visited by four people who demand something unimaginable in order to prevent something even more unimaginable
Wittenberg
29-03-2023

Entertaining but ultimaltey unsatisfying mystery
Sure enough, the story made curious and entertained. But I was not blown away. I guess some of the actor are a bit meh (not Bautista though!), the super conveniently timed TV broadcast were lame, and I guess I missed a twist of some kind. Part of me thinks the twist was that there was none.
Nocebo
A woman gets sick after being biten by a tick, so she seeks help from her Filipina household who uses folklore on her
Wittenberg
29-03-2023

Fair enough, but lacks intensity
It's a decent movie with a twist that, even though you can see it coming, gives it some depth. It's just that it never becomes really scary or intense. It remains a bit lightweight.
There's Something Wrong With the Children
Two befriended couples on vacation visit a mysterious building, after which their children start to act weird
Wittenberg
23-03-2023

Not intense or scary enough
The story has plenty of potential, but it's one of those movies that just won't get scary without an obvious reasons why. I am guessing it's that kids that are more annoying than scary, and an atmosphere that makes it feel like an episode in a series - with limited budget and inspiration.
Tokyo Gore Police
A special police officer is on an assigment to take care evil modified humans, which involves a lot of bloodshed
Wittenberg
23-03-2023

Entertaining blood fountains
For the most part I was very entertained by the bizarre atmosphere and blood fountains. It's a nice doze of insanity that is so over the top you can enjoy without remorse. After a while though, it did get a bit pointless and clueless.
Noise
When a man start looking into his father's life and the factory he worked in, he becomes more insane as more secrets emerge
Wittenberg
22-03-2023

ok but lots of loose ends
Although we liked this movie, with it's relaxed but pleasantly mysterious atmosphere and decent characters, it felt badly insecure about the story it wanted to tell. Was it about the factory? The father? The mother? Was noise really so much of an theme to warrant the title? Hmmm.
Make My Day
A space soldier and his friends try to escape from planet when it is overrun with monsters coming out of it's mine
Wittenberg
19-03-2023

Poor characters and story
While there some stuff to like - like the general looks of it, the music, the creatures, and some cool scifi action - I could not get over the awful main character, who is constantly sobbing and making those awful Manga gasps. Many other characters, as well as the story, can be quite painful too.
Movies found: 960 | max movies per page: 10 | Showing: 71 - 80
Previous
Next