BoiledDown

.net




If everyone's a critic, then so are we!
Alien Warfare
Specialforces team is scrambled to investigate what happened to some lab. (it was aliens!)
Wittenberg
30-08-2021

Almost abysmal
There is something about it that keeps it from being completely abysmal. Perhaps the borderline passable actors, the almost successful attempts at jokes, some slightly interesting moments, some semi ok action. But make no mistake, this is a pretty crappy movie. Those alien suits, gees.
Free Guy
Backgroundcharacter in a game becomes self aware and fights for his existence with the help of some gamers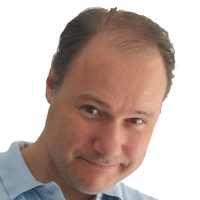 Wittenberg
29-08-2021

Not for everyone, but definitely for some
You'll need some knowledge of contemporary gaming, the Youtube subculture, and mental preparation for a barrage of restless imagery and hysteric jokes. But if you manage all that, you'll find that it has it's heart at the right place, is enjoyable and sometimes a good laugh indeed.
Old
People trapped on a secluded beach get old very quickly
Wittenberg
28-08-2021

Attractive mystery let down by words and characters
I love Shyamalan's enticing and mysterious stories, as well as the way he floats the camera through them. So I will probably watch all of them, but unfortunately this one was let down by rather clunky dialogue, delivered unnaturally by odd characters. It felt like watching a play.
The Water Man
Boy travels into the woods to find the mysterious Water Man, for he may hold the key to healing his sick mother
Wittenberg
26-08-2021

Pleasant and intimate modern fairytale
A pleasant modern day fairlytale with an intimate atmosphere and performances. Much more refined than big blockbusters, and the sickness is brought without sugarcoating. It's just that the twist at the end, although I can see the point of it, was somewhat abrupt and left me slightly unfulfilled.
Luca
Young sea monster like kid (mermaid?) secretly ventures above the surface where he finds new friends and adventures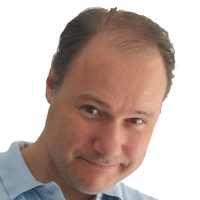 Wittenberg
26-08-2021

Just fine
A wholesome and warm feelgood movie that is hard to fault. The Italian setting and vibe is a nice extra touch which gives it some personality and validity. Can't say much bad about it really, although personally I would have liked a bit more edge and risk.
The Rebels of PT-218
During ww2, a cargoship is performs a heroic attack on canons on the shoresline
Wittenberg
22-08-2021

Unsuccesful attempt to make a warmovie with little resources
If you have no budget, should you make a movie about something complicated as naval combat? While some scenes actually get by, the constant black or white surroundings are suspicious. What's more: the movie is not about a PT-218 (torpedo boat) at all, and everything else is a bit meh too.
Bad Biology
Nymphomaniac with multiple clitori crosses path with a guy who's overgrown penis has a mind of it's own. Not porn. I think.
Wittenberg
22-08-2021

Weird filth that does what it wants and I commend them for it
This was sort of rebellious and liberating in a way, but perhaps that's just because I watched too many generic and formulaic Hollywood movies lately. Sure it is bad, trashy and bizarre, but somehow it doesn't care and I sort of enjoyed the audacity of it.
Anon
In a future where everyone's vision is recorded, interpreted and exchangable, a detective tries to solve a murder by a hacker
Wittenberg
21-08-2021

Decent but cold future crime story
With some interesting tech and sober atmosphere, it has a decent film noire crime-story atmosphere going on. But everything and everyone is so lifeless and emotionless that it left me slightly cold as well. Everyone constantly checking their readouts makes it quite static and sluggish, too.
Embrión
Attempts to tell a story about (mulitple?) people that went missing or weird after an alien encounter
Wittenberg
09-08-2021

A hot mess
My god. A messy, incoherent and incomprehensible mixture of found footage and a 'real' movie , it jumps allover the place to new locations and years (almost with each cut!), pacing is weird and feels made-up as they went along, and I did not understand most of it. Poster art is fake.
Orbita 9
Woman on a long solo space mission gets a visit from a mechanic, after which she learns the true nature of her mission
Wittenberg
08-08-2021

Nice scifi with a twist. One twist - early on.
With a plotline that it's impossible to describe accurately without ruining it, this is a pleasant scifi done just fine. It's just that, after the big twist it's, sort of de-energizes a few notches. When the big reveal is almost at the beginning, it's harder to keep us hooked.
Movies found: 815 | max movies per page: 10 | Showing: 121 - 130
Previous
Next