BoiledDown

.net




If everyone's a critic, then so are we!
Nova
On a spaceship to mars, an android is struggling with acceptance by the human captain, other androids and her own developing emotions
Wittenberg
29-01-2023

Looks and feels like a school project
Rather than pointing out the numerous problems in this (homemade?) movie, a more important question would be if the fundamental philosophical issues raised somehow make the them irrelevant, merely an accessory tool for conveying a thought provoking message? No.
Possum
A man tries to get rid of a horrendous puppet
Wittenberg
28-01-2023

A respectable but not entirely succesful oddity
An oddball, slightly experimental film that is pretty close to being fascinatingly disturbing. However, for that it needed more truly intense moments, perhaps some more depth in the story, and perhaps most importantly: a bit more speed, as it sometimes almost comes to a standstill.
jung_e
A team tries to create the ultimate warrior by recycling a brain into new cyborg bodies, but can't figure out why she keeps underperforming
Wittenberg
27-01-2023

Nothing much to make it work
A bit of a Korean take on Ghost in the Shell, this should interesting. But is is not. The action is utterly unconvincing, and I hated some of the characters who either over-acted or were just cringey and one-dimensional. The story attempts some quasi deep theme's but it all falls flat immediately.
Blonde
The (miserable) live of Marilyn Monroe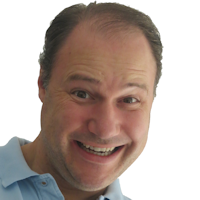 Wittenberg
27-01-2023

Beautiful bad trip
I was not particularly interest in her backstory, and expected a long biography with loud fifties music to claim authenticity. Instead, this turned out a highly artistic, dreamy and beautiful bad trip that I found very gripping and mesmerizing. Suitable for non-fans.
The Menu
Couple goes to an exclusive dining experience on an island, but the evening and courses get more distrurbing as the evening unfolds
Wittenberg
15-01-2023

Tasty shocker, but not all ingredients match
Likable because it is original and pleasantly bizarre, but I found the events to unlikely to really be shocking, and the mix of humor and horror isn't for me. Like sweet and salt.
Katla
In a small Icelandic town situated next to an active volcano, people that already exist or existed rise from the ashes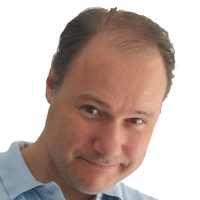 Wittenberg
15-01-2023

Moody en interesting mystery
It can be a tad sluggish, and I sometimes became frustrated with the incomplete and vague way people talked. Mostly though, the story is intriguing, and the easy going pace combined the Icelandic setting created a lovely, mysterious glow.
Causeway
Female Afghanistan veteran with bad head trauma is trying to pick up live and make a new friend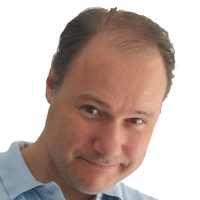 Wittenberg
08-01-2023

Impressively acted drama
A small, uncomplicated story that works because of slew of actors at the top of their game and an intimate, delicate atmosphere. It never becomes over-dramatic and it dares to be quite and just let the silence, expressions and stares speak for themselves.
Strange World
Son of an explorer discovers a magical energyplant that changes the word, but when crops die they venture into a strange world to save it
Wittenberg
03-01-2023

Bubbly but not engaging
It's hard to not like the vivid, colorful and imaginative world on display, and I quite liked the big reveal as well. But in the end I didn't really feel involved. Perhaps I am growing tired of the generic looks of Disney characters, and did not particularly like any of them either.
Moloch
A woman is living amidst the Dutch bog land, where mummified bodies seem related to a curse she carries with her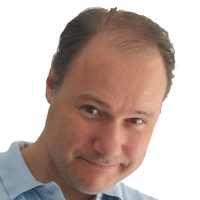 Wittenberg
03-01-2023

Good, suffering somewhat from a clear story
I had a hard time describing and remembering the story, which illustrates it's main problem: there's a lack of focus or a clear narrative, and several ideas, like Moloch himself, feel thrown in. Still, there is an awesome setting, it has pleasant, natural characters and plenty of worthwhile moments.
The Eyes of my Mother
When her mother is killed during a home invasion, the daughter grows up isolated to develop increasingly strange and sadastic ways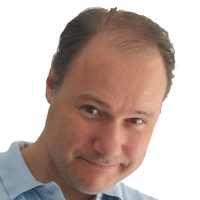 Wittenberg
02-01-2023

Not for everyone perhaps, a delicacy
It has a unique atmosphere that is dark, sad and macabre, even of the blood won't show red in the black and white execution.
Movies found: 960 | max movies per page: 10 | Showing: 101 - 110
Previous
Next