BoiledDown

.net




If everyone's a critic, then so are we!
Gone Girl
One day, a guy's wife is gone. The search that follows reveals many noire twists to this event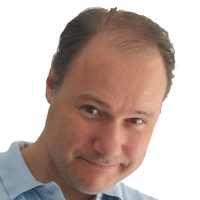 Wittenberg
04-10-2015

Mostly a satisfying mystery crime story
Gloomy and very Finscher indeed. I liked it, but I thought the girl was too alien and the guy too earthlike to make much sense of their relationship in the first place.
The Martian
Left for dead astronaut on mars tries to survive
RockmeNow
15-01-2016

Mars revisited
Great visuals and rather convincing approach to the Mars hype (except for the last 30 minutes or so).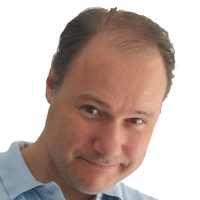 Wittenberg
23-10-2015

It's 'gravity' in mars. Or 'Cast Away' on mars.
A splendid, sharp looking and wholefully exciting space survival adventure. It's fantasy of course, but with just enough ties to science to make you buy it. I thought maybe the high count of jokes and wisecracks sort of distracted from the gravity of the situation.
Kingsman: The Secret Service
Working class kid is selected to for secret agent training, just in time to prevent a major world threat
Wittenberg
24-10-2015

A weird mess with some ok action
Maybe if I had known beforehand about this a messy mix of blood spills, James Bond cliches, an annoying teenager with a cap on and a ridiculous story, I would have felt the vibe and enjoyed this more. But since I had not, I was clueless about what this was supposed to be.
Avengers: Age of Ultron
The Avengers are being attacked by a malicious computer intelligence as well as evil twins
Wittenberg
25-10-2015

Dull and utterly soulless comic mayhem
Eye-candy it may be, but my god this is flat as a pancake. I cared for no one, as none of the characters was scared of anything as they chatted their way through tiresome and over the top nonsense battles.
Megamind
Two rival aliens crashland on earth. Since one of them seems predestined to be the hero, the other one reluctantly sets out te be the evil villain
Wittenberg
01-11-2015

Ok humor space adventure
A reasonable adventure with a few good laughs, but overal it sort of lacked the spark is paced a bit too slow.
Mad Max Fury Road
Mad max winds up helping a truckload of women escape the evil desert people towards the promised land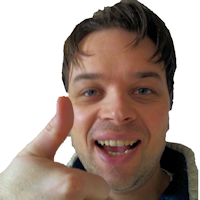 RockmeNow
15-01-2016

Was okay...
I liked the original Mad Max movies more....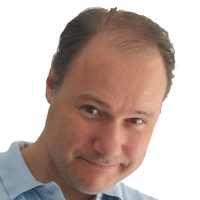 Wittenberg
01-11-2015

This was actually rather good
A great movie that is balanced right, looks tight and manages to maintain a sense of depth and style throughout the machine-flesh mayhem. I also liked how Max himself was a bit off, unconventional hero. A bit mad indeed, and therefore more interesting than your average hero.
Halo: Nightfall
A new type of enemy weapon emerges, so brave soldiers must go back to the Halo to resolve it. I think.
Wittenberg
09-11-2015

Really drab. feel free to reuse the props in a decent story
Some of it looks satisfactory, but I was bored out of my mind with this extremely poorly paced movie with ultra dull characters chatting and fighting in a completely unconvincing mission in deep space that is immediately and only compromised by..... worms. This is not Halo man.
Open Water 2: Adrift
People on a yacht trip jump in the water to go for a swim, but forgot to put down the ladder first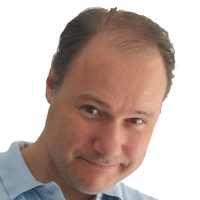 Wittenberg
15-11-2015

It will pull you in, too
I didn't want to go see this movie, but the terrifying story and suspense did keep me glued to the screen. The confusing ending with mixed memories from a past wasn't really necessary.
Bait
After a tsunami wave, a group of people get trapped in a flooded building with freaking sharks in the water
Wittenberg
15-11-2015

Amazingly ok
Amazingly, this movie takes its story rather serious, instead of trying to mock itself and attempting to get by with being an unpretentious B-movie. Even more amazingly, it indeed manages to be fairly entertaining and worthwhile. It's still a move a about sharks in the supermarket though!
Dominion
An alien invansion is at hand, but there is other aliens already walking among us but they can't help us with that. And this one guy tries to expose these events and help an alien find his earth girl.
Wittenberg
22-11-2015

Heinous
A dreadful montage of vague ideas and slow, disconnected actors driving around in big cars doing whatever, with music desperately trying to make it remotely exiting. It is almost impossible to keep your attention to this and not fall asleep. The prologue was oddly interesting by comparison.
Maleficent
The fairytale of sleeping beauty with a few of twists added
Wittenberg
24-11-2015

Beautiful fairytale without impact
At times pleasing to look at, and Jolie is excellent as well. But it combines mystery, children's humor and more darker tones, resulting in a movie that fails to leave a lasting impression in any of these fields.
Sightseers
A rather daft couple goes on a dopey UK trip, which gradually turns into a Bonnie and Clyde rampage through the countryside
Wittenberg
06-12-2015

Unique, uncomfortably funny
An oddball movie with a strange but ultimately successful combination of comedy, violence and utterly boring vacation trips.
Hotel transylvania 2
Will the halfbreed vampire child have vampire abilites? Turmoil in the monster hotel.
Wittenberg
11-12-2015

Like a an amusementpark ride
A very animated, lively fun movie that is cramped with jokes. So much so I thought it was exhaustive and it felt as though the bombardment of jokes was camouflaging the absence of a strong story or characters to bind with. Fun - but instantly forgettable.
Black Sea
Sacked submarine pilot gathers team to find golden treasure on the bottom of the Black Sea
Wittenberg
13-12-2015

Somewhat exciting but slightly shallow
With both paranoia and claustrophobia in the same story, it should have gone overdrive in nail-biting tension. But it feels a bit forced and sluggish, so we're left with a fair submarine movie with a couple of exciting scenes.
The Phoenix incident
You know those 4 skatedude guys who went missing in Arizona? It was aliens man!
Wittenberg
23-12-2015

Too shaky
Hurah! It's not just found footage; it's loud, noisy and restless shaky footage too. Which makes this mockumentary, shoving a conspiracy down our throat, rather tiresome and lame.
Attack on Titan
Humans built walls in defence of hungry giants. Until one wall is breeched....
Wittenberg
26-12-2015

Japanese kitch with chilling monsters
I may never get used to the silly Japanese overacting and kitsch expressions, but I have to say these pale giants with their lifeless stares are some of the more intense and terrifying monsters I have seen lately. Memorable and unique.
Vacation
The Grisswold family offspring attemtps to reach Walleyworld yet again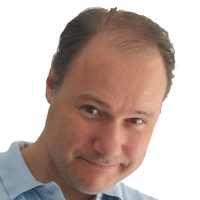 Wittenberg
27-12-2015

A pleasant, very funny surprise
Expecting this to be remotely entertaining at best, I found myself laughing out loud numerous times, which made me realize what a rarity such movies have become. A very funny movie with Applegate and and Helms showing they totally get the vacation-movie heritage and humor.
The Good Dinosaur
In an alternate universe, where dinos weren't extinct and humans are the pets, the two of them are destined to embark on an adventure to find home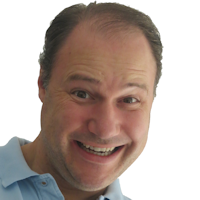 Wittenberg
28-12-2015

Gorgeously rendered survival and friendship story
Contrasting with the somewhat simplistically drawn dino's, the details and shattering beauty of the scenery is unreal. This, combined the wonderfully weird animals and a heartfelt and profound (albeit not quite original) story, gives a grandiose animation movie.
Star Wars: The Force Awakens
A map to the location of vanished Luke skywalker causes good and bad to hunt down one another, and a new giant new planet killer device lurks.
RockmeNow
03-01-2016

And the saga continues!
This incredible movie fully lives up to the expectations. Prepare to be sucked into the star wars universe right from the start. The storyline of the initial 3 star wars movies is partially re-used with the offspring of the initial characters in the lead. Nevertheless, I enjoyed every minute of it!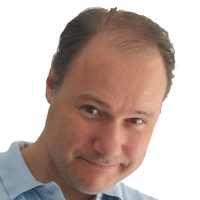 Wittenberg
30-12-2015

A great, big bad continuation of a great movie
A wonderful blast that looks and feels fantastic, and adds some nice designs and elements to the Star Wars universe. The story though, felt more like an ode to the originals rather adding a lot to it. Building an even bigger deathstar thing was cheap.
Coherence
Friends enjoy diner while a comet passes over... causing strange quantumlevel effects on them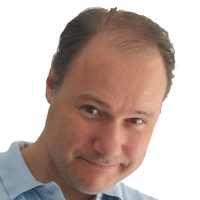 Wittenberg
02-01-2016

I love quantumfucks
A really wonderful, mind boggling story that manages to suck you into the puzzle and leaves you in a somewhat unsettled but intrigued state of mind. Effective also because it is set up so plainly and is acted naturally.
Paranormal Activity 2
(mostly) securitycamera footage of a family being haunted
Wittenberg
10-01-2016

Novel en successful idea approach to a horror flick
Probably a rehash of part 1, but since I have not yet seen that, I will honor this one for the brave, effective and chilling way of telling a horror story. The actual events and pacing are a bit under powered for it to become truly terrifying, though.
The Hateful Eight
Bounty hunter, his prisoner, and a bunch of cowboys get stranded in an inn, in a Agatha Christie kind of setting
RockmeNow
15-01-2016

Who can be trusted? Damn those cowboys, just shoot them all...
Typical Tarantino twists, blood, gore, and humour in a successfull blend of western and detective elements. The story slowly unfolds in this somewhat lenghty movie, but manages to grasp your attention until the last second....
Time Lapse
Three friends discover a device that takes a photo of their house everyday at eight o clock.... tomorrow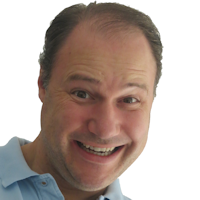 Wittenberg
17-01-2016

Hats off to the minds that can cook up a story like this
A mind boggling story that continuously left me balancing on whether I was aboard or not, and had me drawing diagrams the next morning. And as if the story weren't complex enough, their is still room for an additional twist at the end too. Very clever.
White Tiger
During WW2, in trying to deal with a mysterious Nazi tank, the Russian army turns to an equally mysterious tank driver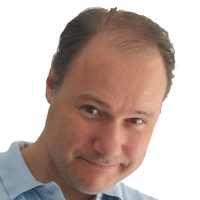 Wittenberg
24-01-2016

Good WW2 movie with a dash of mystery
An intense and sometimes gruesome looking WW2 flick that can be a bit slow at times, but compensates with a nice mixture of mystery, war, interesting characters and a diverging but well done ending.
Self/less
Terminally ill man signs up for his inner self to be transfared to younger body... they got from... where exactly?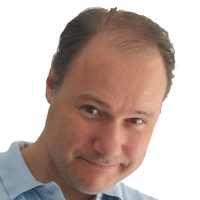 Wittenberg
24-01-2016

A very decent in between scifi with good ideas
Original science fiction mystery that gradually evolves into an action thriller. It is quite nice indeed, but could have hit harder by exploring this profound premise and what it might do to people mentally.
Seventh Son
In medieval times, a ghost hunter requires the help of a seventh son (of a seventh son) in order to defeat an escaped witch with evil plans.
Wittenberg
24-01-2016

It's missing factor X
It's all here; bold adventure, dazzling fantasy, witches, dragons, romance, fine effects and music, and amusing performances. But somehow it is all a bit flat, fails to excite or take you along for the ride. Maybe it's exactly this mandatory fantasy mixture that makes it feel formulaic.
The Hangover III
The wolfpack gets involved in crazy mafia adventures yet again, but this time they're sober
Wittenberg
07-02-2016

I felt cheated
The 'what the hell happened last night' joke may have been running out of fuel. But as I watched the half-baked comedy that remained without it, I couldn't help but feel cheated.
It Follows
Girl has unknown people walking slowly but straight at her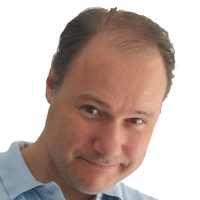 Wittenberg
07-02-2016

Scores in many fields
The seemingly simple story in this little marvel is told with style and confidence, supported by a nice cast, good music and great camera work, and manages to be scary without over-relying on the same old cliches. Unique and refreshing.
Couples Retreat
Couples agree to go to a discounted paradise vacation, not realizing relationship therapy is part of the package
Wittenberg
14-02-2016

Predictably average
Besides a colorful tropical scenery and a couple of laughs, this one has only average and mostly predictable jokes and the inevitable moral ending to offer.
Insurgent
In a future where people are living in factions based to their personalities, a group of rebels aim to break these boundaries
Wittenberg
14-02-2016

Can you make it till the end
I am afraid I loathe these 'young adult' future novels as of late. I can't stand these plastic, one dimensional people living in these ridiculous worlds doing unlikely stuff, always looking oh so pretty as they go along. The only savior are the imaginative and classy 'sim' scenes near the end.
I Spit on Your Grave
Girl survives a brutal redneck gang rape and comes back to torture them to death
Wittenberg
20-02-2016

A heavy, deeply uncomfortable, depressing affair.
If you manage to finally make it through the rape scenes, the next endurance test is full frontal torture, slightly more bearable because of the payback. I thought the complicated torture setups deployed seemed overly elaborate, prone to errors. But how can we rate movies like this? A 7 perhaps?
Blue is the Warmest Color (La Vie d'Adèle)
Girl becomes lesbian
Wittenberg
21-02-2016

Beautiful but too long and too slow
You have to admire how the gorgeous lead actrices carry this story with beautifully authentic acting. But everything takes so freaking long in this movie, everything is so spread out that in the end even the intimate love scenes started to bore me.
San Andreas
Dad needs to search and rescue his ex-wife and then his daughter in the aftermath of huge earthquake
Wittenberg
28-02-2016

Too Hollywood
A technically sound, mostly good looking disaster flick, served with the typical cardboard characters, an omnipotent superhero, drenched in a sauce of Hollywood cliches. It ends with them staring across the sunset with an American flag waving nearby. yay!
Sinister
Writer and his family move into a house where horrible attrocities have taken place, so he can research these and write a book about it. To start him of, he finds a box with old 8mm films...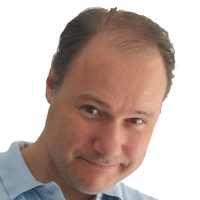 Wittenberg
29-02-2016

Eerie
Didn't crawl under the skin as I thought it would (for some reason), but a very eerie, umcomfortable and stylish horror nevertheless. 8mm graininess is used to great effect together with really unsettling music.
Camp X-Ray
Newbie MP soldier get stationed at Guantanamo, where she bonds with one of the detainees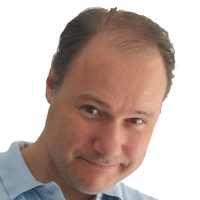 Wittenberg
05-03-2016

Honest little gem
A sober yet rewarding experience, with an awesome looking and playing Stewart and very good music backing it up. I sort of missed a beat in the transition of Lector turning into a genuine nice guy, but that's ok.
Alvin and the Chipmunks: The Road Chip
The chipmunks fear that their dad's love interest might lead him to abandon them, so they set out to sabotage the engagement.
Wittenberg
06-03-2016

Ok for kids. An endurancetest for adults.
Sure, it's an uncomplicated fun adventure, kids will get some fun out of it, and let's not forget the effects blending so seamlessly we don't even notice them anymore. But a kids movie equally suitable for adults, this is not.
Ant-Man
This superhero can shrink to the size of ants and defeat evil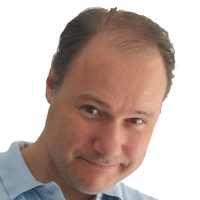 Wittenberg
13-03-2016

A small but sympathetic hero movie
A bit slowish, silly and I am not even sure it looked that great. But there's a kind of uncomplicated, honest and straight-up fun entertainment in here, making it more enjoyable than certain other hysteric and megalomanic hero movies.
The Revenant
After being left for dead and betrayed after a bear attack, a man must defeat nature and other dangers to make it home and take revenge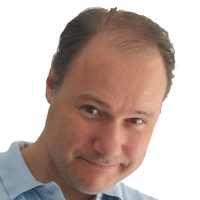 Wittenberg
15-03-2016

Big
A majestic and profound experience that is beautifully shot. Personally I wasn't able to connect fully with the main character, as he is mostly a puffing and groaning wild man, but that's a minor quibble.
The Lazarus Effect
After succesfully bringing a dog back to live, an accident brings the science team to try the trick on one of their own
Wittenberg
31-03-2016

Unremarkable horror despite some good ideas
A promising idea and start can't help this movie from soon ending up with rather cliche and predictable scares and a lack of focus. The science 'team' is also an unconvincing bunch of Hollywood stereotypes.
Jurassic World
In order to keep the customers coming, the parc scientists built a new kind of dinosaur. Of course it stays happily in it's cage!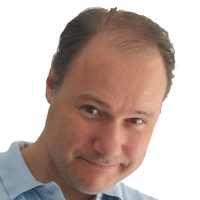 Wittenberg
31-03-2016

Worthy addition, great adventure
The awe and excitement of seeing realistic lifesize dino's on the screen may never be what is once was, but this movies still manages to capture the highly entertaining and plain fun adventure vibe of the franchise. Good 3D too.
Into the Heart of the Sea
The 'true' story of Moby Dick, of whale hunters becoming hunted by a whale
Wittenberg
10-04-2016

Well made but not engaging enough
It has a nice look and feel to it, and it was clearly made with much love and dedication. But these grumpy and dirty men harpooning whales were hardly sympathetic, so their misfortune was hardly engaging. The thick arty layers of unnatural colors take away a sense or realism too.
Nude Nuns with Big Guns
After being sold an abused as a sex slave, a nun sets out to take revenge.
Wittenberg
10-04-2016

Nice and campy
Much like Tarantino movies, it shamelessly celebrates campy, violent, badly acted, poorly edited movies taking please in sweaty Mexican style landscapes. It does so quite well, but it also doesn't do much more than that. And the guns weren't that big either.
Crimson Peak
Woman marries a man who brings her to his spooky mansion, where she finds out what a ghost in her childhood tried to warn her for
Wittenberg
10-04-2016

The good bits are mostly a side dish
With almost every scene a piece of art, this is quiet a looker. The ghost scenes were great too. But the story holding it together is mostly a costume drama of love, crime and passion, which I found quite slow and pale by comparison. I really liked Jessica Chastain's performance, though
Exists
Them kids in a cabin in the woods are terrorized my Bigfoot. All caught with found footage.
Wittenberg
16-04-2016

Average, quite unoriginal stuff
The more we get to see this creature, the less scary it becomes. And for Christs sake, does it always have to be teenage stoners who experience this stuff? And they brought how many camera's? Sit with the other average found footage horror movies please.
Kung Fu Panda 3
In order to repell a new threat to peace, Panda must resort to his Panda family to learn the power of chi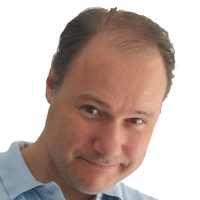 Wittenberg
18-04-2016

A very mature and excellent episode
Some fatigue may kick in, as we can sort of predict how everything it going to turn out. But the humor, atmosphere, unique blend of 3d animation and traditional artwork, the loyalty to the characters and the depth of the story remain of a very high standard.
Ghost in the Shell
Cyborg police officer is threatened by an entity from within her hardware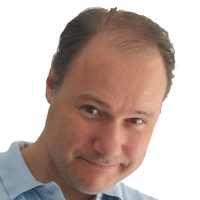 Wittenberg
08-05-2016

Dialogues not overly succesful, but the rest is
The dialogue can by long, stiff and unnatural. But the wonderful imagery, music, mysterious atmosphere and mesmerizing scenes of future Japan still make it an intriguing experience.
Captain Harlock: Space Pirate
In a spacewar for access to earth, a man inflatres a space pirate's ship to bring him down. Gradually, he starts to doubt where the real evil lies
Wittenberg
13-05-2016

Just enjoy the pretty graphics
Some stunning and quite unique 3d designs can't make up for the usual overacted, over dramatic way everyone behaves. And a pirate ship that is literally indestructible isn't really helping to make the otherwise vivid combat scenes exciting.
Spectre
Just when the 00 team is cancelled, Bond faces the architect of all his pain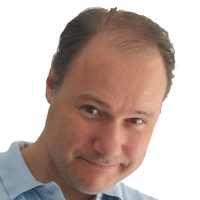 Wittenberg
16-05-2016

Tight
With a sense of perfection in each scene, the the movie is confident enough to never rush or over-do things, instead rolling along nice and tight. I found Bond himself is a little too 1-dimensional with his grumpiness and fearlessness. The man seems utterly bored with his job.
Piranha 3D
Prehistoric piranhas attack horny party teens on boats and beaches
Wittenberg
22-05-2016

Quite good for what it is
Overall, this mixture of bad movie making, bloody horror, crap fx and boobs (and other genitalia) make for some for remarkably satisfying brainless popcorn entertainment.
Pressure
Divers get stuck in a diving bell on the bottom of the ocean during a maintenance gig
Wittenberg
22-05-2016

Shame about the crew
Perfectly adequate in it's display of deep water fear and claustrophobia, but making all members chagrined assholes probably wasn't the best way to make me care.
Movies found: 803 | max movies per page: 50 | Showing: 251 - 300
Previous
Next