BoiledDown

.net




If everyone's a critic, then so are we!
The Wolf of Wall Street
Fraudulent stock broker for whom the sky seems the limit eventually loses his family and fortune
RockmeNow
21-01-2014

Convincing view on Wall Street life to the extreme
Memorable movie that provides a surprising but convincing view on the extreme life style of the (hopefully) atypical stock broker Jordan Belfort. At times it is difficult not to like the main character, while at the same time feelings of disgust may surface as well. Worth the 3 hour watch!
The Spectacular Now
About adolescents and the challenges and choices they have to face during the process of growing up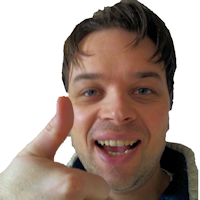 RockmeNow
24-01-2014

How to deal with adolescent hardships (in a non-comic way)
No action or comedy flick, but a nice movie when you are in the right mood for an insightful trip into the world of adolescents and the challenges they have to face. Key words: future plans and careers, (badly ending) relationships, and alcohol abuse (to name just a few we all know so well ;) )
The Colony
Members of a colony, trying to survive in a frozen world, respond to an SOS signal from a nearby colony. But what they find...
Wittenberg
25-01-2014

Frozen B-movie
The dark alley scenes: fine. The outside snowworld: even better. But the uninspired badguys and cat and mouse action is just plain mediocre. Then it secures its B-status by having desolate survivors with full make-up on, and Rammstein rockmusic during fight scenes.
Her
A man in the foreseeable future starts dating his operating system after the painful separation from his wife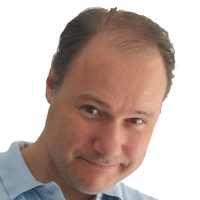 Wittenberg
16-08-2014

True love
Part of me wished the artificial intelligence and the relationship evolved more slowly, more bumpy, more clumpsy. But it still stands as a unique love story, that actually evokes that bubbly love feeling amidst a cold digital context. Johansson's irresistible voice is a master stroke too.
RockmeNow
28-01-2014

Relationships in the digital era 2.0
An interesting movie on the role technology plays, and might play in the near future, in human life. Including a redefinition of relationships, love, emotions and ultimately the consciousness debate is touched upon as well. If you managed to finish this review, you might just like the movie ;)
Movie 43
Teenagers scout the internet for a movie that doesn't exist, taking them through various bizarre movies as they go
Wittenberg
28-01-2014

fascinatingly unfunny
In itself I can see potential in the jokes on offer. But I just gazed at these clumsy, grime and bizarre sketches without laughing once, becoming almost fascinated in the process. It's one of those 'You need the right drug first' movies, but if you find which one, it could be hysterical.
Movies found: 815 | max movies per page: 5 | Showing: 91 - 95
Previous
Next