BoiledDown

.net




If everyone's a critic, then so are we!
Iron Man 3
Iron man takes on a terrorist
Wittenberg
13-10-2013

Iron mess
Mindblowing events and technology, yet noone seems to give a damn. So neither did I. A mess of rushed storytelling, boredom, an unlikable hero, noise and so much Iron man suits that I stopped caring about any of them. Suicide by abundance.
After Earth
After crashlanding on a hostile planet, a boy must embark on a dangerous journey to save himself and his father.
Wittenberg
19-10-2013

Decent scifi survival adventure
I thought it was an original and good looking adventure that kept me interested all the way.
Gravity
When a spacewalk goes terribly wrong, astronauts need to find a way home
RockmeNow
11-01-2014

Completely blown away (even in 2D)!
Seeing is believing, incredible experience!
Wittenberg
22-10-2013

Breathtaking
Gorgeous visuals, breathtaking story and cinematics. Stunning.
White House Down
Terrorists take over White House and hunt down the president who is protected by a single security agent
Wittenberg
23-10-2013

Quality goes down too
Initially there is satisfactory Die-Hard-in-the-White-house vibe going on. But as it progresses, events become too ridiculous, cliched, tedious, patriotic and unfunny - making it tiresome to watch in the end. And then it commits suicide with slomo waving flag scene. Ugh.
Only God Forgives
Drug dealer in Thailand gets caught up a bloody circle of revenge when his brother is killed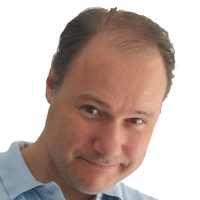 Wittenberg
27-10-2013

Bloodred
Dark, bloody and mesmerizing movie that views like a comicbook, the way it slowly serves it's mostly static scenes one by one.
Movies found: 803 | max movies per page: 5 | Showing: 56 - 60
Previous
Next