BoiledDown

.net




If everyone's a critic, then so are we!
Robocop (2014)
Robocop manrobot must pave the way for an evil corp to deploy soulless crimefighting robots in America.
Wittenberg
16-11-2014

Point of view is too boring for what is happening
A darker, more serious version of the original, that is actually quite classy at times. Unfortunately, the story is focused almost entirely at the marketing of Robocop and influencing public opinion about automated crime control, which I did not find the most exciting perspective.
Pioneer
After a dive accident during the construction of an underwater oil pipeline, one survivor sets off to investigate the truth about what went wrong
Wittenberg
22-11-2014

Genuine and exciting, but full of wankers
I liked the authentic feel throughout, as well as the restrained acting and good underwater scenes. Something was not quite right with the characters though, as everyone was sort of a zombie ignorant ass about everything that was going on.
Dark Space
Teenagers boost the spaceship taking them to a party planet, but in doing so they end up on a hostile planet where evil lurks.
Wittenberg
29-11-2014

A different writer please
I could have sympathized with this for some reasonable effects and designs, good intentions and the cute Saitek joystick prop. But they made it sheer impossible to do so, with appalling dialogue, hopeless characters and a world record amount of creature-flashes-by-the-screen-with-loud-sound scares.
Interstellar
Earth is dying, so astronauts fly into a wormhole in search of new home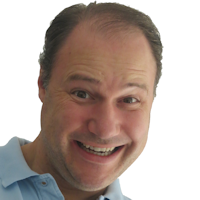 Wittenberg
30-11-2014

Stellar
A bold, delicate, pretty and truly stellar experience - with brains too. I thought it was let down somewhat by charachters that walk and talk too much like only filmpeople do. Like explaining to each other what a wormhole is, not until they're freaking flying into one.
Teenage Mutant Turtle Ninjas
When a badguy attempts to poisson the city, the turtles must finally come out in the open and defend the city
Wittenberg
04-12-2014

An unnecessary movie with no audience
If the idiotic concept of TNMT will ever make any sense, it is in a vivid, wacky animated environment. In a real life movie it didn't really work, the story and pacing were bland and the turtles extremely uncomfortable to look at.
Movies found: 803 | max movies per page: 5 | Showing: 156 - 160
Previous
Next