BoiledDown

.net




If everyone's a critic, then so are we!
Other Side of the Door, The
Devastated by the tragic loss of her son, the woman resorts to an indian supernatural ritual to speak to him one last time - and exectutes it wrongly
Wittenberg
10-07-2016

Fair horror
I loved the Indian setting and the story had potential, but ultimately it keeps relying on familiar tricks and I thought everyone was overacting a bit.
13 Hours
On the 2012 attacks on USA compounds in Benghazi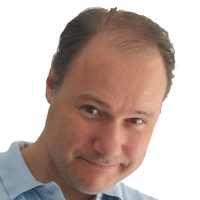 Wittenberg
10-07-2016

Chest pounding action with suprisingly restrained Bayism
The beginning was restless for the wrong reasons, everyone was chatting and doing stuff I could not follow. There's also a fair dose of Bay kitsch en patriotism, albeit less than I expected. But it's still an intense adrenaline rush - so much so that I had trouble falling asleep afterwards.
Independence Day: Resurgence
Mankind has had a major tech and weapons upgrade, but will it be enough to counter a second alien invasion?
Wittenberg
11-07-2016

Leave brain at home
I guess it rightfully is the brainless over-the-top popcorn scifi movie it needs to be, so that it doesn't need to make excuses for being shallow, stupid and hardly exiting. Fun, but ultimately I find these movies less and less satisfying. Couple of days later, I have already forgotten most of it.
Fifty Shades of Grey
Woman falls in love with mysterious and wealthy man, but he has sadomasochistic desires
Wittenberg
17-07-2016

What a turnoff
Mostly a boring soap opera where they speak in Hollywood cliches. Their relationship is ice cold and unconvincing. The woman is confusingly flip flop towards the SM, and the corresponding scenes are bullshit as they kept it 'romantic' and pretty to look at. A feather? Really!?
Finest Hours, The
Against all odds, courageous men on a small coastguard boat sail into a storm to help the crew of a wrecked oiltanker
Wittenberg
17-07-2016

Sunk
Not withstanding the good looks and production values, I thought this was a mess. The 50's atmosphere felt cliched, all characters are either obnoxious, one-dimensional or off, the love story was getting on my nerves and I was sort of glad it was over.
Blackhat
In order to combat cyber assaults on a powerplant and the stockmarket, the FBI calls in the help of an incarcerated superhacker
Wittenberg
02-08-2016

Nicely shot nonsense
It looks and sounds slick, but it is ruined by a lazy, romanticized and dumped-down Hollywood view of 'hacking' and a miscasted pretty boy as a hacker. Also, the hacker apparently was allowed to engage in FBI activities like shooting, fighting and pursuit. Preposterous.
Hitman: Agent 47
Evil coorporation plans to revive a program for superhuman killers, but they have to deal with an earlier 'model' of superagent trying to stop them.
Wittenberg
02-08-2016

Some cool action served in a tired Hollywood sauce
I sort of get the cool and stylish action scenes in here, but it is hard to enjoy them given the the over the top coincidental story and one-dimensional people speaking Hollywood gibberish, like "Sometimes when I can't sleep, I like to take things apart"
Witch (The VVitch), The
Exiled to live at the edge of a forest, a deeply religeous family is terrorized by a witch which causes them to turn on each other as well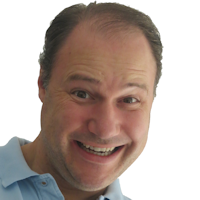 Wittenberg
02-08-2016

Effective through authenticity
It's not necessarily scary like jump scare horror, but the outstanding depiction of the Puritan life and language, together with restrained but terrifying witchcraft make for one of the better horrors of recent times.
Spy
Condemned to work in a basement supporting agents doing all the action, a CIA agent finally gets a change to do some fieldwork of her own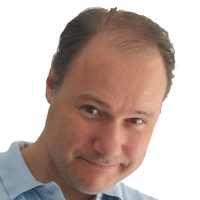 Wittenberg
14-08-2016

Dare I say hillarious?
In a time where 'comedies' merely evoke a vague smile at best, I was delighted to find this genuinely funny movie that had me laughing out loud several times. Deliciously nasty and hysterical.
God's Not Dead
Christian student is forced to prove the existence of God by one of those malicious atheist philosophy teachers. There's also substories of other idiots (like cancer patients and muslims) finding God
Wittenberg
14-08-2016

but this movie is
I was sort of hoping for some passionate debate with interesting arguments from both sides, but that came out underdeveloped and sloppy, smothered in the cringe worthy side stories, performances and bizarre depiction of atheists. Thank God all heretics died.
Movies found: 882 | max movies per page: 10 | Showing: 311 - 320
Previous
Next