BoiledDown

.net




If everyone's a critic, then so are we!
Man of Tai Chi
In order to help his master and temple, a Tai Chi expert is forced to use this soft style in a hard way in illegal underground fights
Wittenberg
11-05-2014

Dozing off during bare-handed fights to the death.... weird
Who knows: these could be some of the most complicated and extraordinary fighting scenes ever. But it is all remarkably boring, because of the unoriginal story and lack of any tension. Keanu portays one of the most dull one-trick pony villains ever.
Godzilla (2014)
Monsters attack (was that a spoiler already?)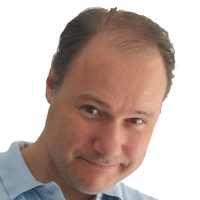 Wittenberg
30-05-2014

Still too much Hollywood for it's own good
Big and bold monster rampage is the easy part, making it count is hard. Some surprisingly stylish scenes are overshadowed (I think it had two artdirectors) by the usual movie laziness en cliches - like people constantly briefing each other about things everyone's already doing. A fun ride though.
Catwoman
Girl murdered, then ressurects with cat powers. Revenge.
Wittenberg
04-06-2014

Maybe girls like it
The problem is that they made this into some sort of girl movie, with girlpowermusic, a love interest with a Ken, an evil beauty make-up corporation and a bouncy and goofy main character. Worse: they managed a half-naked woman walking around in leather to be completely non-sensual.
Django Unchained
Bounty hunter frees slave, together they go on a violent trip set things straight and rescue the slave's wife.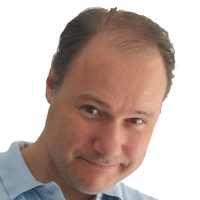 Wittenberg
09-06-2014

Up with Tarantino's standards and trademak style
A bold, daring and violent way to address slavery, full of Tarantino-style endless chit-chat and under-the-skin tension that somehow keeps you on the edge of your seat. I thought Django himself was overshadowed and flat, but then again I am not a big fan of Foxx.
I, Frankenstein
Frankenstein's monster's chosen profession, being alive and all, is demon hunter. Together, with gargoyles!
Wittenberg
09-06-2014

Pointless and quite uninteresting
The creation of the monster is briefly told in flashbacks while the opening titles are still running. The fact that he is Frankentein's is hardly relevant. He is basically a strong, civilized dude fighting demons, in a dull and stiff copycat of Underworld and Van Helsing Gothic stylistics.
Edge of Tomorrow
A not so brave solider gets killed on a beach fighting aliens, but then gets to relive that day over and over again, get better at it each time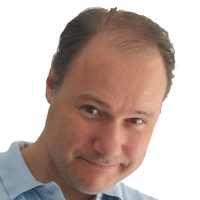 Wittenberg
15-06-2014

Slamming scifi with a twist
A neat thrill ride based on a great story, cool action and splendid visuals. Maybe the story was over-centered at the main character and story, making it feel like the suffering of the rest of world wasn't an issue. But who cares.
300 Rise of an Empire
Greeks vs Persians fight slomo. Mostly on sea.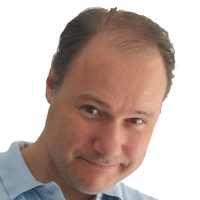 Wittenberg
04-07-2014

Beautiful painting of heroic bloodshed
This side effect of the wonderful style is that is also creates veil that blocks connection with the people and story. But as a glorious ode to violence and bravery, I thought it was impressive, intense and beautifully crafted. Also: Eva Green.
Eagle vs. Shark
Nerdgirl in pursuit of a nerdguy
Wittenberg
07-07-2014

Touching
The lead actress steals your heart the minute she appears on the screen, and takes you into a funny, touching and quite unique love story. Looses some momentum as it progresses, though
Ender's Game
A youngster is the chosen one to be trained as spacefleet admiral and repell alien threat
Wittenberg
24-07-2014

Kids in space
These kids are trained for space command by having them play a pointless Harry Potter floating game! This unwatchable movie is full of such nasty face palm moments, burying the sharp looking visuals deep beneath the surface. "He has a complicated response to authority" - who talks like that?
Carrie (2013)
Girl with telekenetic powers and a hideous religous freakmother is being bullied one time too many
Wittenberg
25-07-2014

Identical yet inferior to the original
Who ordered this? A really pointless remake that does everything exactly the same, except for in the eerie atmosphere and masterful cinematography of the original. The only thing new is that the kids now have mobile phones with YouTube. Breathtaking. Moretz is overacting badly too.
Movies found: 835 | max movies per page: 10 | Showing: 121 - 130
Previous
Next