BoiledDown

.net




If everyone's a critic, then so are we!
Upside Down
Two lovers, each on different but nearly touching planets with opposed gravities
Wittenberg
27-10-2013

West Side Story turned on it's head
It's a wonderful movie with a big heart, but the lovestory in it just doesn't quite reach the same level as the visuals and original ideas.
Paranormal Whacktivity
Sexually frustrated couple is haunted by ghost (also sexually frustrated)
Wittenberg
28-10-2013

A terrible movie that almost made it to being just bad
Amateuristic, improvised, messy and - worst of all - unfunny throughout. But: I think they had fun on the set, and the actors could have, in theory, pulled this off. Something actually funny was lurking in the shadows.
Skyline
Room full of pretty people must survive an invasion of ugly aliens
Wittenberg
02-11-2013

Good looking B movie
An unusual cross between a B movie with dull actors having tedious arguments, and very decent effects and designs. Guess what's more important in the end?
The Dyatlov Pass Incident (aka Devil's Pass)
Found footage of students who went into Russian mountains to investigate the mysterious deaths of another group
Wittenberg
02-11-2013

Too much mysteries
Has it's moments, most of them boring. Then it boldly moves on to invoke all the mysteries and conspiracy theories that these nervous paranoid teenagers could think of, making it seem like it is trying to say "you sort it out".
Skyfall
This time it's an inside job aiming for M and MI6 headquarters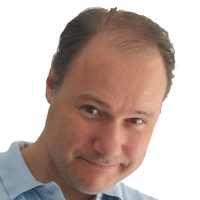 Wittenberg
09-11-2013

Dark Bond
A solid, slick and quite dark episode. Something remains, however, that keeps Bond films from rising above being good.
TrollHunter
Found footage of a filmcrew following a trollhunter in Norway
Wittenberg
11-11-2013

Could have been much better if we believed in any of this
The shaky shots in darks woods are effective, as are the sound effects. But the movie is running out fuel quickly, the trolls are a bit too much to buy into the 'actual footage' thing, and the filmcrew are both scared out of their wits and rather indifferent about their adventures at the same time.
The Last Days on Mars
Mars mission is about to wrap up, when they find something in the rocks....
Wittenberg
23-11-2013

So close to being great
This would have been a bomb if it had a more original, imaginative story. Now it's just a good, quite scary and beautiful looking movie.
Scary Movie V
Spoofs, mostly about Mama and Paranormal Activity
Wittenberg
23-11-2013

A hideous collection of jokes with various degrees of failure
I actually liked 'Paranormal Whacktivity' better.
Planes
Planes flying around in the world of Cars (1)
Wittenberg
20-04-2014

What it needs to be
Not much in the way of originality, but adept at telling an effective, colorful and easy to follow story for the target audience.
RockmeNow
29-11-2013

Planes flying around, that's about it
Ok, so it looks like the world of Cars (1), but with planes in it, which could be entertaining. But actually it is not, since they forgot to write a decent story. Too bad...
The Wolverine
Wolverine visits an dying admirer in Japan, but gets caught up in evil plans (and ninja's)
Wittenberg
01-12-2013

Grumpiness in Japan
It's not bad, but it is let down by too many slow scenes, a constantly grumpy staring Wolverine (yes we get it, he is a lonesome tormented hero!) and a story that feels like you have seen it many times before.
Movies found: 805 | max movies per page: 10 | Showing: 61 - 70
Previous
Next