BoiledDown

.net




If everyone's a critic, then so are we!
Hercules
Hercules and his companions help out a king against an evil army, but has he been fighting on the right side? And is he really a demigod?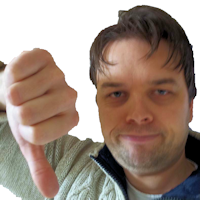 RockmeNow
30-12-2014

Superficial B movie, somebody wake me up afterwards please
I will not spend many words discussing this movie. So I leave it with this...
Wittenberg
07-12-2014

A bit boring
The large fights and mythical creatures should cater for some entertainment, but Hercules is a bit of a a B-movie dork, it never reaches anything deep, and frankly I was actually quite bored most of the time. They way they tease about Hercules' skills and origins was a nice find though.
Rambo 4
Rambo and a few mercenaries confront evil troops in Burma in order to rescue a kidnapped family.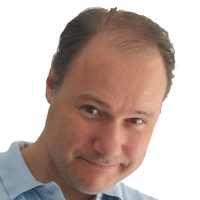 Wittenberg
12-12-2014

Brutally effective
The atrocities committed by the badguys make sure you don't care for a moment when they are blown to pieces by Rambo. An unusual mixture of the trademark Rambo one-man-army action combined with a dead serious and horrifying look of what that would actually look like. It hits you like a hammer.
Left Behind
One day, millions of people disappear in a flash, leaving a pile of clothes behind.
Wittenberg
14-12-2014

The worst of the eighties
A remarkable exhibit of the worst movie elements from the eighties, brought back to life in the new millennium. Acting, stereotypes, script, humor - all appalling and outdated - accompanied with eighties film music to top it off. Cage must have owed someone a favor!
Earth to Echo
Distortions on telephones lead a group of friends to an extraordinary discovery, keeping them busy all night
Wittenberg
14-12-2014

The kids deliver
Not sure it needed those shaky camera shots, on top of an already restless story that is literally allover the place. Mostly though, this is a highly sympathetic, nicely done scifi adventure which radiates the same positive energy as E.T. and Super 8.
Serenity
In a divided universe, the crew of a rogue spacehip takes along a fugitive psychic girl who brings them great trouble but also truth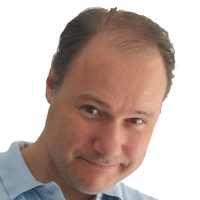 Wittenberg
16-12-2014

A little scifi gem
It's a bit campy and occasionally borderline B-movie-ish. But it never crosses that line, instead delivering many memorable and well done scifi moments, some great designs and humor that works.
Next
A guy can see two minutes into the future, which brings him into trouble when he is asked to help prevent a terrorist attack
Wittenberg
20-12-2014

Idea not fully utilized
It's a nice idea that provides some fair entertainment. But a nuclear terrorist attack is not the most inspirational thing they could have done with it. The 'gift' soon becomes gimmicky and the story a little standard.
Transcendence
The soul of a murdered AI scientist is transfered into the system. Will he play nice?
Wittenberg
21-12-2014

Underwhelmed
This subject is right up my alley, but this movie is not. The conversations are a bit gibberish, the science lazy, the action misplaced.
Annabelle
A doll brings supernatural misery into a young couples' lives
Wittenberg
27-12-2014

Lacks suprises or innovation
Somewhat scary, but hindered by the plastic main actors and the collection of scares that all are all taken from other movies, making everything seem boringly familiar.
Anchorman 2: The Legend Continues
After getting fired and hitting rock bottom, the anchorman is given a change for a comeback at the first 24 hour newsstation
Wittenberg
29-12-2014

Many great laughs eventually fade away
I laughed out loud several times in the beginning, which is quite rare these these days. But as it retreats to it's story and morals, it looses much momentum and becomes a little basic yet again. I wonder if movies like these could just forget about the plot and just have fun the entire time.
The Da Vinci Code
Historian gets involved in relic hunt and cat and mouse game involving dark religious groups trying to cover up our past
RockmeNow
30-12-2014

I liked the book slightly more
Shallow movie with un unconvincing chain of events and rather lame acting. Some nice cinematic shots every now and then, but not enough to keep a serious critic like myself happy ;)
Wittenberg
30-12-2014

Too far fetched
Some might enjoy this modern puzzle into ancient symbols, but I found it hard to buy into the endless array of plot conveniences and over smart people constantly being at the right time and place to solve the next far fetched piece of the over elaborate puzzle.
Movies found: 803 | max movies per page: 10 | Showing: 161 - 170
Previous
Next