BoiledDown

.net




If everyone's a critic, then so are we!
Rim of the World
Stereotype kids on a summercamp become friends as the try to stop an alien invasion
Wittenberg
07-12-2019

Not without problems, but ultimately entertaining enough
People rightfully pointed out the tired stereotype kids and cliche events. I'd add the unnatural jumps in the editing and uncomfortable adult jokes that make it unclear who this movie is for. But despite all this, it still did amuse me and my kids as the children adventure it mostly sets out to be.
Hipersomnia
While rehearsing for a play, an actress gets mixed up in a horrible alternate reality in a brothel from hell
Wittenberg
30-11-2019

Should have been better
Potentially a mind bending horror story, it feels like the creators just didn't have what it takes. It feels a bit amateuristic and improvised. near the end it derails further, with out of control horror music blasting over a just average finale.
In the Tall Grass
Pursuing cries for help, a brother and sister get lost in a field of tall grass - where weird stuff is going
Wittenberg
29-11-2019

Lacks the quality to make it last
It's an interesting idea, but would require a clever story and/or great actors to make it work for the entire duration of a movie. Unfortunately, it doesn't really have neither, so after a while and starts to loose appeal. Bonus points for trying though.
Rampage
Retired military man running a gorilla shelter, must save the city form mutated monster animals.
Wittenberg
24-11-2019

Fine for what it is
Based a a videogame with no story to speak of, this movie came it surprisingly well (as in: this could have been much much worse). It's a mindless but fun action blockbuster like most Dwayne Johnson movies, and it works well enough as long as your expectations are realistic.
Typewriter
Family movies into a new home with a cursed, but sought after, typewriter in it
Wittenberg
24-11-2019

mixed
It mixes a lot of themes with varying levels of success. There's horror, but also humor, mystery and sometimes it's almost a children's movie. Likewise it is mixed in quality. Sometimes creative and intense, but quite slow and a bit dorky at others. But it does have a unique vibe that sets it apart.
Rogue
A group of tourists is terrorized by a huge croc in the Australian outback
Wittenberg
31-10-2019

zap resistant
It's not a masterpiece by any means, but it was component enough to keep us watching as we unintentionally zapped into this. It successfully stays away from trying to be campy or deliberately bad, even if the source material could make it tempting to do so.
Harbinger Down
Crab fishing boat picks up a space derelict from the ice, after which something otherwordly preys upon the crew
Wittenberg
21-10-2019

Bearable for sci-fi horror enthusiasts
Acting is mostly bad. Dialogue strange and clunky. Monster makes inappropriate animal growls. And plenty of bad stuff besides. But still, the concept of something mysterious happening on a dark, desolate ship in the arctic is still enough to make this worthwhile, and some of it is quite okay.
Rambo Last Blood
Retired in Texas, Rambo must come back into action once more when bad stuff happens to his stepdaugther
Wittenberg
15-10-2019

Not the right rambo movie for me
I can see what they were going for, but this didn't feel quite right to me. I need him to be in the jungle operating big guns - not walking through nightclubs and brothels. The final showdown was uninspired and disappointing too, as everyone simply walked into the traps and that was that.
Deadpool 2
Deadpool looses his wife and wants to protect some kid
Wittenberg
15-10-2019

Lacks substance, just gags
The cynical nature of Deadpool and the kitsch, over-elaborate fighting scenes are the real aces of this movie, but after a while it gets exhausting and overdone, and with only a rather vague and messy story to fall back on I found myself strangely bored for the amount of stuff that goes on.
Ad Astra
Astronaut sets off on a journey to make contact with his father, who was last seen at Neptune.
Wittenberg
07-10-2019

Not bad, but disappointment prevails
Brad Pitt in Space? 2001 meets Apocalypse Now? This movie couldn't possibly go wrong. And while it does have some great visuals and an intriguing atmosphere, I found that the apathetic character of Pitt, the hop-on hop-off space travel and underwhelming climax meant I ended up slightly disappointed.
The Perfection
Rivalry between two cello players leads to extremes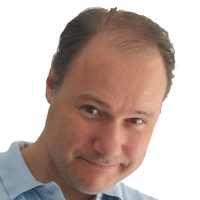 Wittenberg
22-09-2019

competent
A competent mix of horror, thriller and drama that's different and refreshing, and has several satisfying plot twists on offer. The 'rewinding' sounds and sights seemed below the class of this movie, but that's about it.
Sinister 2
Mother and two sons living in a desolate barnhouse, where something evil lurks and there's a box of old movies in the cellar...
Wittenberg
15-09-2019

The movies in this movie are better than the movie
The gruesome, uncomfortable 8 mm footage and the accompanying haunting music are still the highlights of this franchise. But between those parts, it is filling up time with slightly average horror, a somewhat incomplete story and some predictable jump scares.
Game Over
Gamer girl finds out there is something morbid with her tattoo ink, and is also being hunted down by a serial killer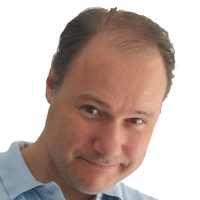 Wittenberg
08-09-2019

Quite creative
I am still not sure if I fully grasp the story, let alone summarize it properly, but this is a rather interesting horror with plenty of worthy moments. It uses some well known horror elements but uses them to built a creative and refreshing story with.
Flatliners (2019)
Med students have themselves killed and take a peak at the afterlife before they are reanimated. But all is not fun and games.
Wittenberg
24-08-2019

Same problem as the original, executed worse
Like the original, the concept is awesome but I still find the clue rather dull and unsatisfying. Worse, in this version some of characters are quite annoying, some of their lines rather cheesy and the scares copied and uninspired. I was waiting for everyone to just say sorry and get this over with.
Midsommar
Some kids, one heavily traumatized, visit a Swedish summer ritual. Gradually, the true terryfying nature of the festivities is revealed.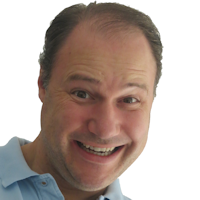 Wittenberg
21-08-2019

Horror redefined
More than the great acting, masterful built-up, gruesome imagery and deep, lasting sensation of dread, I guess it is more important to point out that this movie makes most other horrors seem like bland, generic, jump scare crap. This is unique, fresh and it still haunts me to this day.
Destroyer
Worn out, dead tired female detective is haunted by a criminal from her past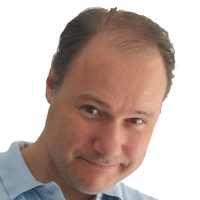 Wittenberg
21-08-2019

Looks and feels unique
I didn't want to keep dwelling in the extraordinary make up and looks of Kidman, but it is so powerful that it radiates onto everything in the movie, lifting it to an intense, hot and muggy experience.
Slenderman
Some kids summon slenderman
Wittenberg
17-08-2019

Slenderman deserves better
I really like the slenderman figure and wanted to like this, but the lead actresses don't really convince, and everything is just moving very slowly from one scare to the next, filling up time in a story that feels a bit loose and lacking ideas, and ultimately, never gets really scary.
Glass
A researcher investigates the credibility and actual superpowers of the superhero's from Unbreakable and Split
Wittenberg
17-08-2019

Ultimately a failed attempt to prolong this
The story provides a potentially clever reason to bring these people together and add a twist to the story, but mostly it feels like everybody was dragged in front of the camera again, the "research" was laughable and I still hate MPD - it is so embarrassing to look at, not scary at all.
Red Sparrow
In order to care for her mother, a woman has no other choice but to join the Russian Seductive - I mean Secret - Service
Wittenberg
13-08-2019

Another fine spy movie
There's nothing wrong with it. It could even be quite good. But to me, all these spy femme fatale movies are so bloody similar and generic, like they al follow the same textbook. The 'seduction training school' was something that stood out, but seemed too absurd to add points to this.
Replicas
When a memory transfer scientist looses his entire family in a car crash, he attempts to get them back by cloning them, including their mind
Wittenberg
11-08-2019

Mostly a missed opportunity
It's a good idea but never really takes off. Everyone seems disconnected and indifferent about what's going on, it lacks the eerie or fascinating ambience I would expect with a story like this, and it has got one of those annoying air computer interfaces, operated by ridiculous hand movements.
Hotel Transylvania 3: Summer Vacation
The Transylvanian monsters go on a cruise, but they are not free from danger
Wittenberg
10-08-2019

Hit and miss. Loads of them.
I am beginning to see that the manic rate of good and bad jokes per minute is a trademark of this franchise, rather than perhaps a way to camouflage the lack of really good ideas. So it's non-stop hit and miss, but ultimately quite forgettable. Except maybe the fish. And the puppy.
Captain Underpants
When the evil head of school wants to seperate two best friends, they hypnotise him so he becomes their comic fantasy Captain Underpants
Wittenberg
09-08-2019

Ok, but a bit timid
Funny and sympathetic, but with a title like that I expected a little more rebellion, wit and anarchy (even if the climax involves a giant toilet).
Kubo and the Two Strings
Stop motion animation about a young boy who enters a ghostly realm to flee from dark enemies and prepare for a confrontation with his grandpa, who is after the boys eye.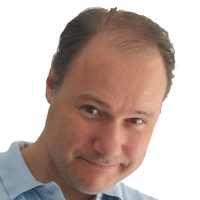 Wittenberg
07-08-2019

Wonderfully diverse, different and pleasant
The story may sound bizarre, but it is told in a very interesting, confident and pleasantly mysterious way. It is beautiful to look at, has some really exciting scenes and is a welcome change in style from the big-name animations coming from the big studios.
The Lego Movie 2: The Second Part
Our lego friends venture into strange new worlds so there can be peace between two lego realms
Wittenberg
07-08-2019

More of the same
I could see all the things I loved about the original, yet I felt a bit indifferent about it without knowing exactly why. I guess it really is more of the same, which - even if that means more of a good thing - means the initial excitement is not here.
Aquaman
The story of sea-based superhero aquaman, and his quest to stop an all-out war with the dry people
Wittenberg
06-08-2019

Sympathetic, fun and over the top
Like many superhero movies, it gets a bit too much and over the top as it moves towards the end (drum playing octopus did it for me) But I must say this has a heart at the right place, Aquaman and others were very likable, and overall it's an unpretentious fun adventure I enjoyed.
Lifeforce
Space mission takes samples from inside a mysterious space derelict, but brings home terror doing so. Space vampires, no less!
Wittenberg
06-08-2019

Entertaining mix of nonsense
Back from when actors were ugly and sweaty, and people were interrogated by slapping them in the face, comes this remarkable mix of scifi, horror, zombie-outbreak and soft erotica. And it's remarkably entertaining at that.
Captive State
An underground network of rebels fight back against alien occupation
Wittenberg
01-08-2019

Average
Apart from a few tasty scenes, the scifi level is very low and they might as well have been fighting human oppressors. I found it hard to follow what everyone was doing and what the plan was, and the red dust from the poster is not in this movie AT ALL. Quite average.
Clara
Expelled from his teaching position, an obsessed professor carries on his search for exoplanets with help from a not so obvious assistant
Wittenberg
30-07-2019

An exciting scientific quest with a double agenda
The quasi-deep dialogue between the two felt forced and banal, and a stone-juggling hippie telling the atheist scientist (narrow-minded, grumpy and depressed of course!) how to find planets was quite preposterous. The science of it was nice though, and at the end it still was strangely rewarding.
The Golem
A woman tries to defend a secluded Jewish community by summoning a creature from the soil
Wittenberg
07-07-2019

Great setting, but second half is too directionless
It lays down a really good mood with the sober, deeply religious and ritualized community. But it feels like they forgot to think through what would happen once the Golem is there, so it starts to feel loose and deflates. The music, while good, was too eager and didn't really fit well.
The Favourite
Maid elbows her way into the personal circle of the queen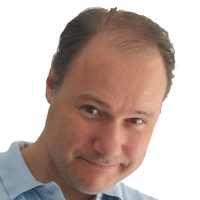 Wittenberg
06-07-2019

Quite unique
I tried this because it was hyped as the costume movie that, because of the vile play and firework between the female rivals, was also suitable for men. And indeed, I did enjoy the acting, the beautiful decors and camerawork people making their way through the castle. It has quite a unique vibe.
Closer to God
The aftermath of bringing the first cloned child into this world... or was it?
Wittenberg
16-06-2019

Uneasy in a good way
Has an effective, uneasy atmosphere, and the agonizing sensation of people trying to take care of a strange human in a room in the house, without really revealing what's in there. Could have had more impact with some more style and direction though, and booh for the misleading artwork.
Godzilla: King of the Monsters
More huge titan monsters are awoken, and only Godzilla can restore the balance
Wittenberg
09-06-2019

Humans ruined earth AND this movie
Ruined by hollow, cringy and unfunny characters that speak exclusively in kitsch onelines and are monster experts, submarine commanders and anything else that comes their way. The monsters can't save it either, because, while fairly good looking, their fights are hard to follow and uninteresting.
I Am Mother
In a secluded facility, a robot raises a little girl as a first in a repopulation program for a toxic earth, but then the girl let's in an unexpected visitor.
Wittenberg
08-06-2019

Decent
A decent looking and interesting story with plot twists that, while not completely unexpected, keep things interesting. After a while it started to drag a bit, and I found the visitor so unpleasant and annoying that, instead of sympathizing with her, I wished mother would have gotten rid her.
Adrift
Freshly in love couple sail a boat across the Pacific back to the States. But misery strikes, wrecks the boat and now survival is up to her
Wittenberg
02-06-2019

Ruined by constant flashbacks
For it's entire duration, the movie alternates the present with flashbacks in which we have to endure a sugar coated love romance with cheesy music to boot. This constantly resets the tension and sensation of despair, making this survival movie much less intense than it could and should have been.
Perfect Blue
Pop idol band girl switches to acting, which quickly turns dark and strange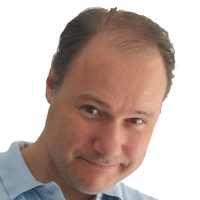 Wittenberg
02-06-2019

Great change of tone
With it's minimal animation, stiff voiceovers and Japanese girlpop power vibe, it took me some effort to get into this. But this beautifully contrasts with the dark and vile direction it takes on later, and then, when it starts to mess with time and your head as well, the effort had been worth it!
The Karate Kid
After moving to California with his mother, a boy gets beaten up regularly.. until it the local handyman teaches him karate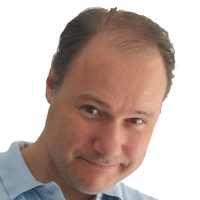 Wittenberg
02-06-2019

Still stands like a crane
It may be a bit slow by today's standards, but this masterfully serves to let us grow attached to the wonderful lead characters, get involved in the story and training and then, after all those years, still have goosebumps during the finale.
Overlord
A ww2 squad lands into German-occupied France to blow up a tower, but encounter dark occult nazi experiments on their way
Wittenberg
31-05-2019

Meaty mix
A mixture of war, action and horror, delivering a meaty and enjoyable watch. It is, however, not super exciting nor super scary, and it is let down by some cliches and annoying characters, especially that damn kid.
Suspiria (2018)
Talented ballet dancer is accepted in a mysterious danceschool, were something occult is going on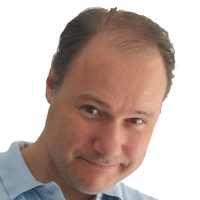 Wittenberg
25-05-2019

Uneasy
While not as deeply disturbing as the of hype would make you believe, it was uneasy for sure. I liked it; photography was beautiful, and the slow tension and mystery keeps you hooked. But at the same time, I was slightly disappointed for not requiring therapy afterwards.
Tremors
Texas country folk dealing with massive worm-like creatures attacking their tiny town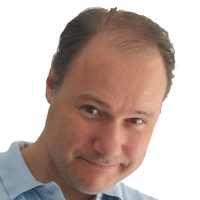 Wittenberg
25-05-2019

Cheesy at it's best
Even when it was made, it already was silly, cheesy and ridiculous as can be. But it also managed to be an irresistible and charming combination of fun and dumb action that make it a classic. Every time I stumble upon it, I just cannot switch it of.
What Happened to Monday?
In a fascist single-child society, septuplet sisters have found a way to cheat the system. But for how long?
Wittenberg
12-05-2019

Gimmicky
While original and somewhat amusing, I found it mostly gimmicky. The sisters are simplified and overacted stereotypes like the 'tough sporty jog', the 'posh' and 'smart computer nerd' (with glasses, a cap and long sleeves of course!) but without emotional connection to any of them.
The Wandering Earth
Earth is equiped with huge thrusters to fly it to a new habitable galaxy, but the journey knows many dangers
Wittenberg
05-05-2019

The Chinese are starting to copy the wrong things
I can appreciate huge production values as well as the story, but the execution is chaotic, at times incomprehensible and sadly felt like the Chinese are now emulating the wrong Hollywood kitsch and cliches. It felt like a Chinese Armageddon clone.
The Silence
When man-eating bats are released from an ancient cave, only those who can live in silence stand a chance
Wittenberg
05-05-2019

Does what it needs to, but not much more
It sort of does what you expect in a tidy and effective way, to deliver a respectable suspense horror. But so shortly after the superior 'a Quite Place' it came across as a bit tame and second rate.
Don't Leave Home
Artist inspired by cases of vanishing children is one day invited to the home of a priest who's painings make people dissapear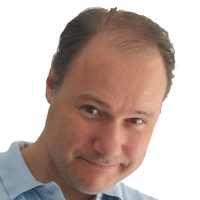 Wittenberg
21-04-2019

Effective and subtle
There's something small and simple about this oddly titled horror, which makes it subtle, intimate and quite intriguing. There's not much standard horror mayhem, but rather a sense of discomfort and mystery. Quiet nicely done, I must say,
Drone
Familyman secretly serves as a contractor flying execution missions with drones, but he's not as save as he thinks
Wittenberg
14-04-2019

Yes, it is leading somewhere
For while I thought this movie was compensating a lack of substance with long scenes, slow montage and drifting off from the source material. But slowly the realization of what's going on is creeping in, climaxing in the agonizing dinner scene. Not what I thought it would be, but quite decent.
Isn't it Romantic
no-life woman bumbs her head and wakes up in a Romatic Comedy
Wittenberg
08-04-2019

I just wish it was nastier
It's a great idea that will yield a few laughs. But ironically, it's not really funnier than the movies it is making fun of, and even comes up with the very moral lesson I thought it was revolting against.
The Osiris Child
Pilot must save his daughter from a planet overrun by vicious beasts
Wittenberg
08-04-2019

Bits and pieces
At times this has some pretty graphics, some decent acting and some passable action scenes. But if also features some annoying characters to ruin things, and as a whole felt a bit directionless, and empty.
Hunter Killer
American submarine is sent to rescue the Russian president... without starting a world war
Wittenberg
31-03-2019

Decent macho stuff
It tries a little too hard to be macho and has everyone talking in super tough guy one liners... all at the expense of realism and true tension. But what's left is still an entertaining, action-packed submarine movie for us to jerk off to the glorious American military.
Us
A family is assaulted in their vacation home by... themselves?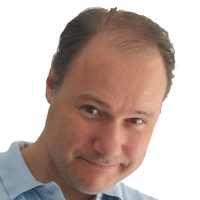 Wittenberg
26-03-2019

An interesting horror that is adequately scary
An original, gripping and quite tense horror movie that had me talking and pondering long after it was finished... which is a good thing that I find increasingly rare. I just thought that it felt short on being truly scary or under the skin, the way I thought it would be.
Nightflyers
The crew on a spaceship, on it's way to make contact with alien lifeforms, finds itself in more and more peril as they come closer
Wittenberg
18-03-2019

These poor series still contain enough mystery to make it worthwhile
So for this monumentally important mission, they assembled the most insecure, insubordinate, fashion-conscious and unstable crew they could find and make them improvise the entire mission in an insanely incoherent way. But apparently I love space mystery so much that I still watched it. All of it.
Peppermint
When her husband and daughter are buraly murderedand the villains walk free, she seeks revenge on ther own
Wittenberg
03-03-2019

Exchanging the sexes isn't enough
This really is the Punisher but with a female lead and lacking a dark costume. While this may give us an entertaining action revenge flick, it was too familiar, I was annoyed by the army of stereotype badguys and lead character's deep hatred inside (I assume there was) didn't quite come out.
Movies found: 615 | max movies per page: 50 | Showing: 51 - 100
Previous
Next