BoiledDown

.net




If everyone's a critic, then so are we!
Echoes
A woman goes back to her hometown when her identical twin sister is missing, and then a lot of twin things happen
Wittenberg
23-10-2022

A good idea implemented rather plainly
To have a crime and mystery revolve around twin sisters, making you guessing who is who and who did what, is not a bad idea. But it is done rather unimaginatively, making me indifferent instead of intrigued, and is based on rather soapy themes like family feuds, relationships and horses.
Shin Godzilla
A bureaucratic Japanase governance is trying to stop a monster from walking over it's cities and reaching Tokyo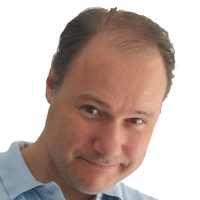 Wittenberg
16-10-2022

A reboot done well, good stuff for the fans
Clearly made with much love and respect for the original, with no Americanism in sight. Effects strike a balance between the original feel of the movies and modern techniques, without drowning in CGI coldness. The bureaucratic struggle to get anything done in time was a nice framework.
Cyberpunk: Edgerunners
After his mother dies, a boy has nothing left to loose, installs a bionic component and joins some some cyberpunks to get even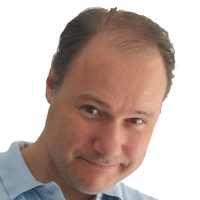 Wittenberg
16-10-2022

Restored my faith in anime
Just when I thought anime was just not for me, along comes this gorgeously drawn, well acted, cool, brutal and absolutely kick ass anime. It's use of music is also quite fresh.
Yakamoz S-245
A group of marine scientists escapes global extinction due to a solarburst, and have to work together with the crew of a military sub to find a new home
Wittenberg
15-10-2022

Loaded with problems, but there's something in there
This series was packed with a lot of problems: one dimensional characters, stalling forever, bizarre behavior and dialogues, and weird decisions throughout - to name but a few. But somehow, the fab color pallet, the music, some scenes and the interesting premise manage to keep it afloat.
Kairo (Pulse)
Ghosts appear, related to loneliness and the early internet - in ways I did not understand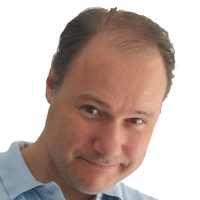 Wittenberg
04-10-2022

Great mystery with some impressive ghost discomfort
The creepy ghosts and their interaction with of darkness and shadows is impressive, perhaps a masterclass in fear and discomfort in film. I didn't mind the unexplained, open ended nature of the story either, but the characters doing seemingly random 'stuff' was a bit off-putting.
Movies found: 916 | max movies per page: 5 | Showing: 96 - 100
Previous
Next