BoiledDown

.net




If everyone's a critic, then so are we!
Cryptozoo
Animation about a zoo housing cryptoid creatures, bad people that want them dead and good people trying ot protect them
Wittenberg
29-10-2021

Great for it's uniqeness, but utlimately a flawed trip
I wanted to like this more, with it's bold ideas, pleasantly strange story and willful drawings. I can see how people describe it as beautiful, but I could also make the case that it can look pretty crude an amateuristic at times. Everyone also seems a bit high and slow, making me sleepy eyed.
Forbidden World
Astronout lands on a base where an alien experiment get out of hand
Wittenberg
17-10-2021

Didn't turn out to be a classic
I watched this old nugget for some nostalgic quirks and perhaps hidden gems, but I am not sure I found them. Sure it has some remarkable nonsense and campy effects, but it's mostly just a bit crappy.
Dune (2021)
Clans fight for control of planet Arrakis and it's resources, both with other clans and with the native inhabitans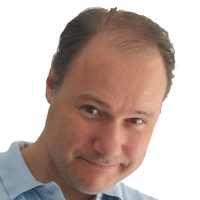 Wittenberg
17-10-2021

What the word 'epic' was meant for
Wow, this was quite an epic experience on all accounts. Incredible spaceship designs, compelling imagery, great music and overall an enticing story. Very very tasteful. On the downside, the sterile environments and characters meant it had only a limited emotional impact and didn't really stick.
The Guilty
Police officer must do 911 operator work as a disciplinary measure, when he takes a call that will keep him up all night
Wittenberg
04-10-2021

A decent but not perfect single-person, single-location flick
One of those risky movies shot on a single location with a single actor holding everything together. It works - it is a thrilling watch. It lacks, however the craftsmanship or plot to really make it bite your nails, and would have benefited from more realism and a more likable lead character.
Cruela
How Cruela de Vil, you know the villain from 101 dalmatians, came to be
Wittenberg
03-10-2021

Well made, just not much in here for me personally
This was received well and praised highly, and I can see the well made and well told story in it. Personally, I was hoping for it to be a bit more vile, more shock, more magic and a lot less about fashion. It has a bit of a happy musical vibe that is not my cup of tea.
Movies found: 793 | max movies per page: 5 | Showing: 86 - 90
Previous
Next