BoiledDown

.net




If everyone's a critic, then so are we!
Obi-Wan Kenobi
Obi-Wan is forced to come into action when young princess Leia is abducted by the Empire
Wittenberg
12-08-2022

A rather tired bulge of more Starwars
It's always nice to have another fix of Starwars, but frankly it is getting increasingly harder to get high from it. This series was low-energy and somehow has no impact on the saga. There are also some poorly choreographed action scenes that may have worked in the 70's, but look ridiculous today.
Caligula
Caligula kills the emperor to take his place, and descents into a life orgies, paranoia, delusions of grandeur and his demise
Wittenberg
07-08-2022

Something embarrasing you keep looking at
The change of static scenery's and unapologetic overacting makes it feel theatric. The many explicit sex scenes mostly come across as clumsy and awkward, as does the jumpy, idiotic and embarrassing behavior of Caligula. Yes, embarrassing was my main sensation, but I have to admit I was intrigued too
Prey (2022)
A Commanche girl isn't taken seriously as a hunter, but it is up to her to take on a new kind of alien menace (Spoiler: a predator)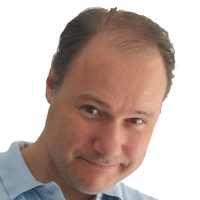 Wittenberg
07-08-2022

I mostly agree with the ecstatic reception it got
The native American setting makes it fresh, performances and action are pretty neat, and they wisely kept it simple and pure. But I did think it it was a bit predictable, and the overall tension was good but not exhilarating as might have been. I was sitting upright, but not on the edge of my seat.
Manifest
A plane disappears and reappears, to find that the world has progressed five years and the passengers have not
Wittenberg
06-08-2022

Afwul soap barely kept afloat by a vaguely interesting story
The mysterious event was enticing enough to drag me through the first season, but barely so. The problem is the incredibly soapy style of the actors, cinematography and pacing. Cheesy perfect persons constantly walking into the scene at the right moment to seamlessly join the conversation. Ugh.
Beavis and Butt-Head Do the Universe
They get mistaken for drilling talents and are sent into space, causing havoc across space and it's dimensions
Wittenberg
01-08-2022

If you needed more of it, then this delivers
I for one missed these guys, and this movie simply delivers a generous portion of everything you love and hate about them, wrapped in a story that's reasonably fresh without ever drifting away from the essence.
Movies found: 882 | max movies per page: 5 | Showing: 81 - 85
Previous
Next