BoiledDown

.net




If everyone's a critic, then so are we!
Bone Tomahawk
Cowboys go on a mission to rescue fellow-cowboys who were kidnapped by brutal Indians
Wittenberg
10-05-2023

Served straight up, which is both good and bad
I was lured into this reading somewhere that it was a cross between western and horror. Wrongly so, because it really is a western with perhaps some gore at the end. It was okay; very linear, straightforward story with no window dressing. This made it pure and natural, but not really exciting.
Barbarouse Mexico
Several short and nasty horror stories. In Mexico.
Wittenberg
09-05-2023

Gritty but pointless
The atmosphere is different, and the stories have some fairly gritty and depressing stuff on offer. But all seemed to lack a clue or turn of events to liven things up. It's all "bad stuff happens, the end, next", which left a bit of an unfulfilled sensation.
Touch Me Not
I think it's about a woman trying to break through her fear of intimacy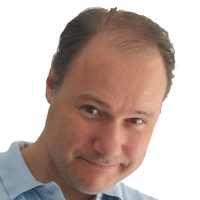 Wittenberg
07-05-2023

Experimental sexual therapy
No, it's not soft erotica as the description might seem to suggest. Instead, it is an experimental, wandering movie that explores the meaning of sexuality to remarkable people. Cold due to the bright lights and analytical style, yet intimate by letting us in.
Homunculus
A man agrees to have a hole drilled in his head, after which he can see manifestations people's inner selves
Wittenberg
07-05-2023

Great idea, executed so-so
It focuses more on psychological drama than horror of science fiction, and rightly so. It's an exciting concept that unfortunately doesn't really take off. The characters are not really likeable, and the story is a bit of hit and miss. One of those movies you think could have been much better.
Mission Impossible: Fallout
Some nuclear threat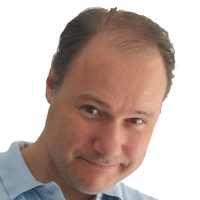 Wittenberg
05-05-2023

Good stuff if you accept the gist
This time, I was prepared and ready for layers of over-the-top plot twists that are not what you thought, yet happened perfectly according to someone's plan, which was also part of another plan. And once that is your mindset, you have yourself a highly amusing, high octane spy action thriller.
Movies found: 981 | max movies per page: 5 | Showing: 76 - 80
Previous
Next