BoiledDown

.net




If everyone's a critic, then so are we!
A Banquet
A mother tries to handle a daugther who, after a visit to the woods, no longer eats and feels she now has a higher purpose
Wittenberg
21-03-2022

A modest horror with it's own style, but a bit thin on substance
This is a nice, modest mystery with a dash of horror but nothing hysteric. The atmosphere is moody and the central theme of eating and food is lain out well. However, it is dangerously close to being rather uneventful, and can feel kind of improvised as it tries to reach the end.
Irreversible
Told in reverse order, a guy is out for revenge when his girlfriend is brutally raped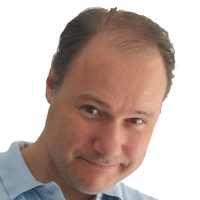 Wittenberg
15-03-2022

Very distrubing and very well done
Why do people make movies like this? Why do I watch it? Why do I rate it favorably? It's hard to understand, but somehow it made sense. The audacious cinematography, the sickening feeling it evokes, and the acting in very long (albeit unbearable) shots are just unique and a a class apart.
The Requin
Couple with issues hires a luxery villa on poles in the sea to get away from things, until a storm rips it off and drift them onto open sea. With sharks.
Wittenberg
15-03-2022

Too many issues
It's usually nice to view these disasters from the comfort of a lazy chair, but this one has too many issues. Fake effects, cheap and obvious use of stock material, subpar acting, overall implausible events and a really skewed sense of distance, depth and location in the sea.
Immanence
Scientists go on a boat to sea to investigate possible extraterrestial phenomena.. or is it divine phenomena?
Wittenberg
06-03-2022

The story was there, the rest was not
I usually dig science babble, but coming out of the mouths of these guys it sounded ridiculous. And while the story had potential, I am afraid the execution fell short in many other fields as well. Confusing and weird, in a bad way. Clearly not filmed on sea, disguised by pitch black surroundings.
House of 1000 Corpses
Two couples on a roadtrip take detour to find the infamous Dr. Satan, but wind up in a house where a terrible fate awaits
Wittenberg
06-03-2022

Disturbing in an unpleasant and lazy way
Much of the unease comes from the nasty music and color-inverted imagery. It feels a bit like cheating. The rest still holds plenty of shock value, but somehow it felt like that was the sole purpose instead of telling a story. Like Rob went 'Oh look how shocking this is", "Just look at this scene!"
Movies found: 835 | max movies per page: 5 | Showing: 71 - 75
Previous
Next