BoiledDown

.net




If everyone's a critic, then so are we!
The Kill Team
A soldier situated in Afghanistan comes into conflict with himself and his squad when they appear do unprovoked assassinations.
Wittenberg
31-12-2021

Wish I felt it more, but adept
I am not sure how realistic this was, and found the sergeant a little too wacky to be credible. But overall the story kept my attention and did a reasonable at depicting the dilemma of loyalty versus morals - although I do think they could have hit harder.
Black Swan
Ballet dancer pushed over the edge to portray the black Swan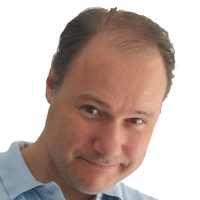 Wittenberg
28-12-2021

Slightly overated but still good
A dark movie that offers some acting fireworks and I loved how the insanity and hallucinations slowly creep in. However, I cannot back up the the high appraisal it received entirely; for that I would have needed it to go deeper, further and darker.
Jungle Cruise
Woman charters a captain to take her into the jungle to find mysterious healing plant
Wittenberg
27-12-2021

Fun adventure let down by the CGI fights
A lively adventure movie with a 'classic' atmosphere, and fun performances of the main characters and their constant quarrels. Like many other CGI-heavy movies, I found the combat scenes hard to follow, unpleasant and ultimately not very exciting. I wish they kept them more 'classic' as well.
Home Alone 3
This time the kid has to defend the house from a bunch of criminals who are after a microchip he unknowingly has
Wittenberg
27-12-2021

Different enough to exist, familiair enough to please?
With none of the original cast available, and with the original story already been told twice, I commend them for doing a slightly different setup whilst still maintain the core features. Without Christmas it looses charm though. Should please the fans and youngsters, of which I am neither.
Them That Follow
A woman of a secluded religious community, that does snake handling to prove their faith, has a secret
Wittenberg
27-12-2021

Slow, but something is growing
The movie has a very serene atmosphere in which the slow daily life in the woods is portrayed very well, so much so that in fact halfway I almost started to long for some action. But there's a constant under the skin buzz that keeps it mysterious and kept me watching, with memorable performances.
Movies found: 803 | max movies per page: 5 | Showing: 66 - 70
Previous
Next