BoiledDown

.net




If everyone's a critic, then so are we!
Tusk
Vlogger stays at a man's mansion to do an episode on him. But the man has plans to turn his guest into something else.
Wittenberg
19-05-2023

Sad horror, but without real impact
It's definitely out of the ordinary. Partly body horror, but I also found something very sad about it. The overall feeling however, is that of a student joke - especially after the end scroll. Somehow all the misery sort of passes you by.
Melancholie der Engel
Two men pick up two girls and some other folks along the way to a secluded house where they all hang around and do truly afwul things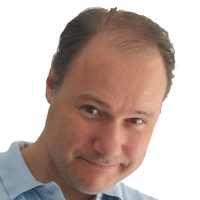 Wittenberg
18-05-2023

One of the most vile and depressing movies I know
A deeply depressing and sickening film - Not just because of the the obscenities, the depravity, animal deaths, the intestines, the excrements and cruelty - but the music, camerawork and voiceover made me even more nauseous. You may give it 1 point, I opt higher due to the sheer impact of it all.
Equinox
Woman decides to investigate the mysterious disappearance of her sister 2021 years ago, revealing mysterious events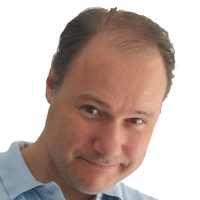 Wittenberg
17-05-2023

Fine Danish mystery
While not spectacular, this series provides a interesting mystery and characters - all embedded in that lovely Danish vibe: slowish and gray, yet relaxed and natural.
Ingress: The animation
Man who can sense the past of objects, gets caught up in a worldwide conspiracy involving even weirder stuff with dark energy
Wittenberg
16-05-2023

Lots to like, but too vague for it's own good
Another anime that I really wanted to like, with it's classy opening, cool animation and imaginative story. But it's also hard to follow, almost like it is struggling with it's own complexity as everyone keeps explaining stuff. And I HATE ALL ANIME GASPS DEEPLY.
Bone Tomahawk
Cowboys go on a mission to rescue fellow-cowboys who were kidnapped by brutal Indians
Wittenberg
10-05-2023

Served straight up, which is both good and bad
I was lured into this reading somewhere that it was a cross between western and horror. Wrongly so, because it really is a western with perhaps some gore at the end. It was okay; very linear, straightforward story with no window dressing. This made it pure and natural, but not really exciting.
Movies found: 916 | max movies per page: 5 | Showing: 6 - 10
Previous
Next