BoiledDown

.net




If everyone's a critic, then so are we!
Project Gemini
Spaceship sets out to find a solution for a dying earth, but winds up in an uknown location in space. Where evil lurks.
Wittenberg
05-09-2022

Not a catastrophy, but pretty bad
A very vague, sleep-inducing, poorly written scifi with some abhorrent dialogue made worse by the poor voice overs I got with it. At the very end there are some relatively interesting, slightly rewarding plot points, and I give an extra point for some fancy CGI/space scenes.
Jurassic World: Dominion
People need to infiltrate a base from an evil corporation to save the world from a mutant locus plague.
Wittenberg
05-09-2022

Failed on many levels, mainly dinosaurs
It feels weird giving such a high-profile, high-effort movie such a low rating, but when I feel exhausted and glad it was over, I have no other choice. Too many uninteresting storylines, failed humor, no soul, no chemistry and worst of all: tiresome dinosaurs that are essentially fillers.
You Are Not My Mother
Girl is struggling with the mysterious behaviour of her mother, and discovers the dark secrets of her family
Wittenberg
05-09-2022

slow but effective
It is pushing the limits of slow burning, and perhaps lacks some focus in the story. But I remained on board the entire time, because I certainly was curious, it is intriguingly uncanny and I really liked the acting of the lead.
Glorious
Broken man takes a stop during a car trip, but gets locked in the restroom with a god occupying one of the stalls
Wittenberg
28-08-2022

Refreshingly mad
While it may have some trouble keeping the simple setup engaging the whole time, I did find that this is a wonderfully crazy and refreshing flick. It has a nice dash of horror and scifi elements, but is mostly suitable for those seeking something absurd and trippy.
Memoria
Woman occasionally hears a sound that noone else does, and sort of wanders about trying to figure it out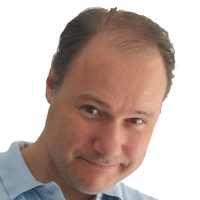 Wittenberg
22-08-2022

Not suitable for jitterbugs, quite magical for the rest of us
This will put you to the test, as it consist entirely of static shots that take an eternity and in which very little appears to happen. It may be a bit arrogant and pretentious (and boring?) at times, but the setup also constitutes a serene, mysterious and hypnotic atmosphere that is very special.
Movies found: 916 | max movies per page: 5 | Showing: 106 - 110
Previous
Next