BoiledDown

.net




If everyone's a critic, then so are we!
Exodus
After the rapture (apparently), a guy tries to find his way to a mysterious door to a better place
Wittenberg
12-09-2021

I am sure they mean well. Zzzzz.
It seems the that hardest thing to get right in these low-budget, low-tier movies is keeping the pace and keeping interest. It probably could have been a mysterious, symbolic, thought provoking journey, but it's just agonizingly slow, empty and emotionless journey.
A.I. Rising
For a long journey, a cosmonaut will be accompanied by a female android engineered to his taste
Wittenberg
05-09-2021

ok, but would have benefited greatly from better writing
With just a some fairly modest modifications in the dialogue and story line, such as more profound elements of philosophy, existentialism, psychology and perhaps some horror, this would have been great. As it stands though, it still is a decent sci-fi tale.
Ralph breaks the Internet
Guess where they're heading this time?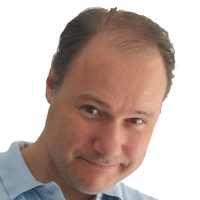 Wittenberg
05-09-2021

As good as you could hope for
A fine sequel. I liked how the visualized the internet. It doesn't, however, manage to overcome the sequel curse and bring back the magical atmosphere, or the refined and diverse story line from the first part.
Alien Warfare
Specialforces team is scrambled to investigate what happened to some lab. (it was aliens!)
Wittenberg
30-08-2021

Almost abysmal
There is something about it that keeps it from being completely abysmal. Perhaps the borderline passable actors, the almost successful attempts at jokes, some slightly interesting moments, some semi ok action. But make no mistake, this is a pretty crappy movie. Those alien suits, gees.
Free Guy
Backgroundcharacter in a game becomes self aware and fights for his existence with the help of some gamers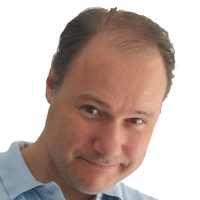 Wittenberg
29-08-2021

Not for everyone, but definitely for some
You'll need some knowledge of contemporary gaming, the Youtube subculture, and mental preparation for a barrage of restless imagery and hysteric jokes. But if you manage all that, you'll find that it has it's heart at the right place, is enjoyable and sometimes a good laugh indeed.
Movies found: 803 | max movies per page: 5 | Showing: 106 - 110
Previous
Next