BoiledDown

.net




If everyone's a critic, then so are we!
Immanence
Scientists go on a boat to sea to investigate possible extraterrestial phenomena.. or is it divine phenomena?
Wittenberg
06-03-2022

The story was there, the rest was not
I usually dig science babble, but coming out of the mouths of these guys it sounded ridiculous. And while the story had potential, I am afraid the execution fell short in many other fields as well. Confusing and weird, in a bad way. Clearly not filmed on sea, disguised by pitch black surroundings.
House of 1000 Corpses
Two couples on a roadtrip take detour to find the infamous Dr. Satan, but wind up in a house where a terrible fate awaits
Wittenberg
06-03-2022

Disturbing in an unpleasant and lazy way
Much of the unease comes from the nasty music and color-inverted imagery. It feels a bit like cheating. The rest still holds plenty of shock value, but somehow it felt like that was the sole purpose instead of telling a story. Like Rob went 'Oh look how shocking this is", "Just look at this scene!"
The Matrix 4: Resurrections
Neo, living in the matrix again as a guy who made a matrix game, goes back into the matrix to save Trinity, who is in the matrix.
Wittenberg
28-02-2022

This time, the mindbender is the movie itself
I am not sure how a 4th sequel could have worked or what I wanted from it, but surely it wasn't this. I hate the lazy self aware 'meta' approach and the revisiting of classic moments. Nothing really works anymore, I cringed multiple times. An odd misfire, which makes you wonder how this came to be.
Arctic Void
Televisioncrew on a boat in the Arctic tries to keep their sanity (and stay alive) after all passengers dissappear in an instant
Wittenberg
27-02-2022

Sweet little mystery
It could be said that the content is fairly minimal, but this didn't bother me at all. It is wonderfully mysterious, the slowness just adds to atmosphere and feeling of desolation, and they were really able to get the most out of the awe inspiring scenery and mystical abandoned town.
Orphan
After a miscarriage a family takes in an orphan, but they take in a lot more than they bargained for
Wittenberg
20-02-2022

Adult enough to avoid horror pitfalls, but doesn't add much either
For the most part it stays away from cheap scares, and has enough confidence to slowly but surely built up the tension and story, and reach a fairly creative reveal. But it fails to get under your skin as it remains slightly tame and suffers from some implausibility.
The Deep House
Couple tries to score youtube visitors with a movie about a submerged house. But when they dive into it, stuff happens.
Wittenberg
13-02-2022

Unable to cash in on the fantastic concept and visuals
This is an awesome idea and the underwater footage looks fantastic and bone chilling, and must have been tricky to film. It is almost incomprehensible that they still managed to make this NOT scary - but the banal horror story and robotic underwater conversations did the trick. A rewrite, please.
We Are the Flesh
In an apocalyptic ruin, siblings mingle with a man offering them perks, but also descending them into nightmarish sexual depravity
Wittenberg
13-02-2022

A trip for some of us
Perhaps it is not fair to rate this without having had subtitles, but I doubt it would have made more sense with them. Being uncomfortable, strange and vile, it's hard to rate movies like this. But in the end,I think I appreciate the vision, the boldness and the tripyness about it.
Archive 18
Video repairman gets a myserious gig to restore some tapes, and the footage drags him into the supernatural and occult
Wittenberg
12-02-2022

Not quite
It started of well, with a nice blend of horror and mystery, and I liked how the 'found' footage was alternated with 'real' footage. Unfortunately, it was let down by really unrealistic, strangely behaving and talking characters, a onedimensional lead actress and well, it's failure to become scary.
The Unholy
Fallen journalist accidently stumbles across a woman performing holy miracles in a small town, but how benevolent is she?
Wittenberg
06-02-2022

Fair story just not exectuted well
The story used as a framework is decent enough, but unfortunately didn't quite take off. Everything is a bit uninspired and doesn't seem to connect well (man dies under a burning cross, everyone just goes to the next scene). So we're left with some lackluster scare jumps and unscary horror.
A Dark Song
Grieving woman isolates hersef with an expert to perform a dark ritual so she may see her diseased son one more time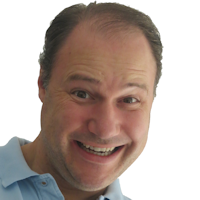 Wittenberg
05-02-2022

Elevated and unique horror
I love the concept of how they are real, fallible human beings meticulously trying to get this ritual to work over the course of weeks, getting more frustrated, breakable and delusional in the process. The supernatural elements are subtle and open to interpretation. Fantastic.
Dark City
Man wakes up in a city where the sun never seems to shine, is suspect of murder and he is hunted down by mysterious men
Wittenberg
05-02-2022

A decent sci-fi-noire puzzler, but without real impact
The blend of film noir, sci-fi and mystery is my cup of tea, and I did enjoy it. But it also felt dated, it never was really scary or intense, and there was something almost childish and artificial about it. It somehow struck me as a clip they play to set the mood for a roller-coaster ride.
The Room
Lisa is about to marry Johnny, but loves his friend Mark instead.
Wittenberg
30-01-2022

If you can reach the right state of mind, it could be mind blowing
I knew what I was getting into, and was ready for the abysmal to turn into laughter, fascination and/or admiration. But I started to realize you probably need some friends and beers to reach that state, but on my own I wondered why the hell I was doing this to myself.
Lake Mungo
Mockumentary about a a family grieving for their diseased daughter, and the strange occurences in their house afterwards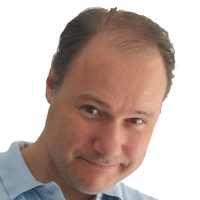 Wittenberg
30-01-2022

Well rounded and chilling
It really knows how to play the 'something unexpected appeared on the footage' effect, resulting in plenty of chill inducing moments. It ties it together with a convincing and well acted documentary and even has a few plot-twist to keep it interesting.
The Silent Sea
In a water-deprived future, a team flies to the moon to retrieve a mysterious sample from an abondened base that may hold the key to a sollution
Wittenberg
24-01-2022

Some baseline enterntainment but full of problems
As a scifi fan I could get some enjoyment out of this, but it wasn't easy. We have another unlikely crew handling everything rather unprofessionally, the dialogue has oodles of 'naaaah' moments, the story felt broken and actress Doona sucks the life out of it with her apathetic and depressing style.
The Night House
After her husband commits suicide, the widow starts to experience strange things in the secluded house he built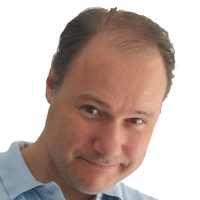 Wittenberg
24-01-2022

A subtle but very satisfying horror
Wow, this really worked for me. The horror elements are subtle and tasteful, the evolving mystery is enticing and the element of grief is mixed in well. But mostly, I was quite stunned with the lead actress, who totally nails it and makes everything work beautifully.
El páramo
Fleeing war, a small family lives in a desolated farm. But there, a myserious entity lurks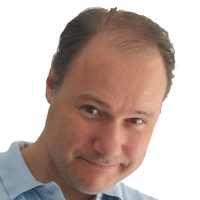 Wittenberg
16-01-2022

Moody and dark
This horror is carried almost exclusively on atmosphere, darkness, a deep sense of desolation and fear within. It is done wonderfully, it looks very moody and is acted well. At around 3 quarters through I felt a slight yearning for some twist or acceleration, but perhaps it is best without it.
Mother / Android
When all butler androids turn roque against mankind, a pregnant woman and friend embark on a journey to a safe place
Wittenberg
14-01-2022

Good, misses some opportunities
A more than decent survival and motherhood story, but it could have been denser and nerve-wrecking in places. Also, there's a twist near the end that could have been huge, but it's almost like they didn't really follow up on it, and went with a rather swampy emotional ending instead.
The Shawshank Redemption
A banker is send to prison unguilty, where he slowly makes new friends and uses his skills to be going places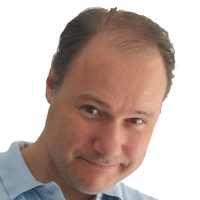 Wittenberg
09-01-2022

Yes it's good (But not that good)
Finally I saw this endlessly lauded movie. I agree that it is good and very gripping. I can't remember a recent movie that I was this much 'into'. But the best movie ever made? Perhaps I am just not that into prison movies, and the idea that only super smart will make it is hardly inspiring, is it?
Finch
Survivor of some world apocalyptic event builts a robot to take care of his dog when he dies
Wittenberg
09-01-2022

A nice tale that had slightly more potential
It's a sympathetic tale of human friendship and it works for the most part, growing on me as it went on. However, I think the robot's progress in learning, behavior and humor could have been more subtle, interesting and refined, and making him sound like Borat was part of the problem.
The Witcher season 2
The witcher is training the princess he protects, but her powers become more and more concerning
Wittenberg
09-01-2022

It's now soap
I still like the Witcher atmosphere, and sure there are some memorable moments to be found. But mostly I found season 2 remarkably tedious and empty. The main culprit is the oddly soapy style of storytelling, with endless conversations between people doing bizarre strolls through hallways.
Tetsuo: The Iron Man
A bad trip about a man who is slowly turning into metal scrap
Wittenberg
02-01-2022

A good bad trip, but too pointless to be a satisfying movie
What if those creepy black and white 'art student movies' you see in horror films were a full length experience? Maybe it would be something like this. I was quite intrigued at first; it is effectively unsettling. But after while I wondered where it all was going and I lost my curiosity.
Malignant
After the brutal death of her husband, a woman starts to experience equally brutal murders in other people's homes
Wittenberg
02-01-2022

Uninspired horror saved by a pretty cool twist
For the first half I was just sad, fearing that James Wan has nothing more to offer than formulaic cliches and boring movie characters. And while this IS a big problem of this movie, I have to say the reveal/plot twist was great, put things on it's head and managed to redeem some of the movie.
Candyman
Artist gets fascinated by the urban legend of the lethal Candyman, who can be summoned in front of a mirror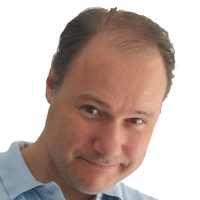 Wittenberg
02-01-2022

A classy horror
A higher tier horror, which proves painfully clear how many others are just brainless scarejump pulp. This is more more interesting, well done and well told throughout. I do feel though that some scenes could and should have been more hair-raising.
Encanto
All members of a family living a magic house receive special magic talent, except one
Wittenberg
31-12-2021

Objectively great, subjectively exhausting
With whopping graphics, a tasty Colombian vibe, sparkling colors and scenery, and wholesome life lessons, objectively it is a marvel. But it is trying too hard - too much hysteric humor, constantly restless and hectic, and too much loud songs. The few simple dialogue scenes form oases of serenity.
The Kill Team
A soldier situated in Afghanistan comes into conflict with himself and his squad when they appear do unprovoked assassinations.
Wittenberg
31-12-2021

Wish I felt it more, but adept
I am not sure how realistic this was, and found the sergeant a little too wacky to be credible. But overall the story kept my attention and did a reasonable at depicting the dilemma of loyalty versus morals - although I do think they could have hit harder.
Black Swan
Ballet dancer pushed over the edge to portray the black Swan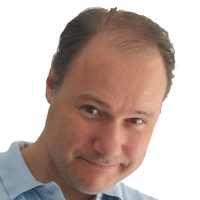 Wittenberg
28-12-2021

Slightly overated but still good
A dark movie that offers some acting fireworks and I loved how the insanity and hallucinations slowly creep in. However, I cannot back up the the high appraisal it received entirely; for that I would have needed it to go deeper, further and darker.
Jungle Cruise
Woman charters a captain to take her into the jungle to find mysterious healing plant
Wittenberg
27-12-2021

Fun adventure let down by the CGI fights
A lively adventure movie with a 'classic' atmosphere, and fun performances of the main characters and their constant quarrels. Like many other CGI-heavy movies, I found the combat scenes hard to follow, unpleasant and ultimately not very exciting. I wish they kept them more 'classic' as well.
Home Alone 3
This time the kid has to defend the house from a bunch of criminals who are after a microchip he unknowingly has
Wittenberg
27-12-2021

Different enough to exist, familiair enough to please?
With none of the original cast available, and with the original story already been told twice, I commend them for doing a slightly different setup whilst still maintain the core features. Without Christmas it looses charm though. Should please the fans and youngsters, of which I am neither.
Them That Follow
A woman of a secluded religious community, that does snake handling to prove their faith, has a secret
Wittenberg
27-12-2021

Slow, but something is growing
The movie has a very serene atmosphere in which the slow daily life in the woods is portrayed very well, so much so that in fact halfway I almost started to long for some action. But there's a constant under the skin buzz that keeps it mysterious and kept me watching, with memorable performances.
Benedetta
Nun in Monastry developes sexual feelings for another nun. And stigmata, too.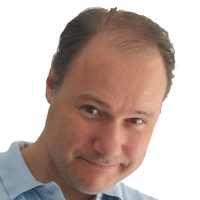 Wittenberg
25-12-2021

The mix works
Lesbians nuns would seem like a recipe for disaster, but I don't think it is. The mystery of her divinity and stigmata is interesting enough, the religious habits give it some weight, the supernatural elements give it some spice, and well - it can be sort of erotic. Interesting package deal.
Death Valley
Contractors are hired to rescue a scientist from a secret lab in a forest where horrible alien experiments took place
Wittenberg
20-12-2021

Uninspired and stolen
A drab and shameless collage of stuff we have seen a million times before, delivered by subpar actors doing annoying characters.
Dos
Man and woman wake up in a strange hotelroom, with their belly's sewn together
Wittenberg
20-12-2021

Tasteful, but ultimately doesn't make the impression it could
Despite the horrible premise, it stays away from torture porn or excessive gore, focusing instead of the story and mystery of how this came to be. It certainly kept me keen to find out, but performances, the story or big reveal all were a bit mellow to me, leaving me slightly underwhelmed.
Prisoners of the Ghostland
A convict is chartered to rescue a woman from a mysterious group that is held captive by ghosts. If not he explodes.
Wittenberg
16-12-2021

Weird is not always good
Some pretty colors and scenes aside, this is mostly uncomfortably odd and confusing. You could argue that is to be commended for being different and broken free from the mainstream, but not in a way that I found pleasing.
Home Alone 2: Lost in New York
During the familty vacation to Florida, the kid accidently ends up alone in New York - as do his nemesis crooks
Wittenberg
12-12-2021

Faithfully more of the same
I'd say it successfully manages retain the same atmosphere, jokes and story line as the original. So if you are in need of more of the same slapstick humor, and warm family friendly Christmas vibes, this will do.
The Last Duel
Story behind the last official duel of the middle ages, when there were almost no colors
Wittenberg
11-12-2021

Well made and interesting, but know it's basically lengthy love drama
What a great idea to explore what was behind these duels: Who were these people? What were they fighting for? And while the movie is made with much class and great acting, it still felt like a love-triangle-jealousy kind of thing which almost is a bit soapy at times.
Reminiscence
When the future is bleak, people instead relive past memories with a machine. The operator running that facility gets involved when a femme fatale shows up
Wittenberg
06-12-2021

half decent idea failed
The opportunity to do something cunning with the central idea gets lost in dull, pseudo film-noir kitsch, and the plot twist comes way too late to redeem it. But the real problems are inexcusably crincy Hollywood dialogue, audience pampering, poorly choreographed fights, among others.
The Head Hunter
Medieval solitary warrior is combating demons and collecting their heads
Wittenberg
29-11-2021

Nice surprise that dares to do things differently
I quite liked this little nugget. The way we see him going about his work without even seeing the demons, and without any pampering explanation, is pleasantly mysterious and makes us observers peeking into his life. It keeps it intimate and compact, and the visuals are nice.
The Other Lamb
A small cult with a single male leader herding only females lives in seclusion in the woods. Revolt looms.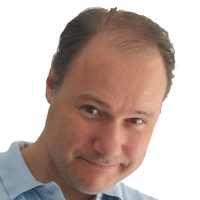 Wittenberg
28-11-2021

Minimalistic but not
The cinematography is as sober and plain as the cult members live their lives. It's almost a collage of images and unspoken emotions instead of a traditional story, but you still can feel the revolution building up beneath the skin. Good.
Warning
A bunch of (related?) stories, with perhaps future technology and mankind as a central theme
Wittenberg
28-11-2021

Vague unrewarding stories
Incomprehensible at first, I got some ease of mind when I realized it's just some vague ideas and separate stories glued together in a movie. In itself still a feasible concept, but in here it was just a bit pointless and directionless, without any payoff.
Mulholland Drive
Woman on her way to make it in Hollywood, finds a mysterious woman in her bathroom (probably not the best summary).
Wittenberg
25-11-2021

Should have triggered me, but didn't
The Lynch-weirdness comes in late and it quite small doses, so mostly it actually felt like a movie of girlfriends going on an adventure. I love being puzzled by surrealism, but in here it didn't seem to trigger me, or the subjects and themes were just too plain.
Midnight Mass
A new priest comes to a small island with a deeply christian community. Alongside miracles, he brings something more sinister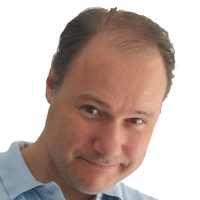 Wittenberg
25-11-2021

Reli horror story with pleny of class (and monologues)
Very atmospheric, with a calm but steady pace, a slow but addictive built-up of mystery and loads of interesting characters. Many tend to talk in long, long, monologues which impresses at first, then starts to feel unnatural, then slowly become too much and even get in the way of the finale.
Short Peace
4 short anime tales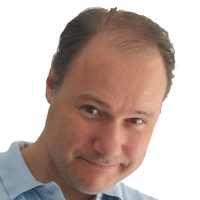 Wittenberg
22-11-2021

Puts some full-length anime's to shame
While they are too short to really have an impact, I quiet enjoyed these original and beautifully drawn anime's. They are a big step up from the usual, similar looking and sounding anime stuff and I am ready for more!
Brand New Cherry Flavor
Young movie director has her movie stolen in Hollywood, so she asks a witch to help her take revenge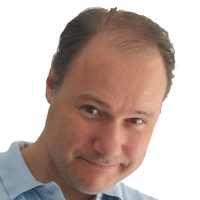 Wittenberg
22-11-2021

A remarkable and bold series that features quite a few novelties
A bit filthy and bizarre, somewhat reminiscent of Lynch/Cronenberg weirdness and I like it. It walks a remarkable line between strange humor (puking live kittens?) and gory violence. I also like the modern day approach to witches and witchcraft.
Kin Dread
Traumatized guy, confined to a room making soundseffectcs, discovers something strange in his apartment and about his past
Wittenberg
14-11-2021

Could't follow or care
There might be a clever and interesting idea in here, but I am afraid it didn't quite come out for me. It was just to hard to follow, too vague to make sense and often got stuck like a car in a the mud.
Squid Game
Out of money and out of a future, a small-time hustler accepts an invitation to mysterious game that offers a great price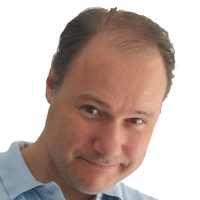 Wittenberg
14-11-2021

Unique, dark and bright
While the viral success and hype it generated may seem a bit much, I would agree that it is a fresh, well made series that make you eager for the next episode. The bright colors contrast nicely with the dark theme, you get to like the protagonists and loathe the bad ones.
Fantastic Mr. Fox
Fox and friends engage in a war with local farmers when they steal chickens
Wittenberg
13-11-2021

Did not push my buttons
It looks and feels artistically sound and could please Roald Dahl fans. Personally, I found the puppets not very pleasant to look at and I don't like the storytelling much. It's not outstandingly funny, exciting or clever, I did not know how to process it and even got a bit strangely agitated.
Wall-E
Humans have abandoned a badly polluted earth where one robot little tiresly tries to clean it up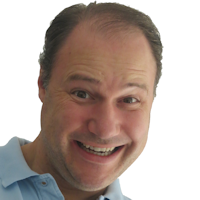 Wittenberg
12-11-2021

One of the best Pixarmovies
One of the best Pixar movies ever, rightfully praised for having almost no conversation and being about droids, yet still being a deeply touching, funny and engrossing. It is also dares to be a bit dark and cynical without ruining the mood. Brilliant.
The Spine of the Night
Animation about a power struggle involving witchcraft
Wittenberg
12-11-2021

Plenty to like but not to feel
Overall a satisfactory experience for animation enthusiast like myself, with some imaginative action and storytelling. But with no background story and no real character to know or love, it's doesn't really hit you emotionally.
Lamb
Couple who run a secluded sheepfarm get a very special lamb one day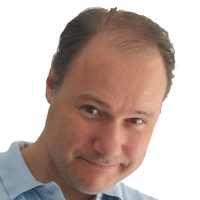 Wittenberg
12-11-2021

Bizarre and modest at the same time
I think I'd call it horror, which is uncanny, bizarre and disturbing but at the same time very plain, pure and subtle and without ever becoming cheap. And I finally liked Noomi Rappace, who looks and acts fantastic here.
Zombie Lake
Small town is terrorized by zombies in a lake, eating mostly nude females
Wittenberg
12-11-2021

Be ready for the worst and have a good time
Full of technical errors, non-existent effects, dodgy acting, among many other problems. Successful as campy nonsense though, with a plenty of unnecessary nudity. And that one zombie who starts to feel empathy is not something you see everyday.
Joker
How Joker, you know - Batman's nemesis, came to be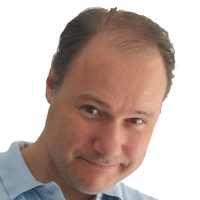 Wittenberg
31-10-2021

Exactly what Joker's origin story deserves
It's done right. You can feel the man sliding off, the transformation is plausible and understandable, it's not simplistic right and wrong, and I sympathized with him. The movie also features beautifully lit scenery and of course world class acting.
Alien
On their way back to earth, a spaceship investigates a distresscall from a planet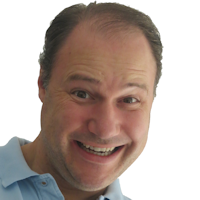 Wittenberg
31-10-2021

Redefining
I am going to rate it sky high for redefining (space)horror, design and science fiction in general. It is iconic, but I have to admit anno 2021 it is actually, finally, starting showing signs of aging. My son wasn't too impressed nor terrified. Some of that is a legacy from our memories.
Demonic
Woman is asked to communicate with her comatose mother in a 'simulation', but awakens demonic evil in doing so
Wittenberg
31-10-2021

Fresh, but should have been better
It's a nifty combination of tech, occult and horror and I liked it. It's just unfortunate that it failed to really make an impression or become really scary. Like the story required some more twists and layers, and should have 'aged' more before making the movie.
Velvett Buzzsaw
A newly discovered range of paintings from a diseased, unknown artist, causes jalouzy, death and insanity within a high-class art community
Wittenberg
29-10-2021

Too sterile to make me care
I guess this inside look into the world of art management and competition for the rich make it worthwhile, but the things going on later are not shocking, strange or thought-provoking enough to really take it to a higher level - They left me as cold as the characters themselves.
Cryptozoo
Animation about a zoo housing cryptoid creatures, bad people that want them dead and good people trying ot protect them
Wittenberg
29-10-2021

Great for it's uniqeness, but utlimately a flawed trip
I wanted to like this more, with it's bold ideas, pleasantly strange story and willful drawings. I can see how people describe it as beautiful, but I could also make the case that it can look pretty crude an amateuristic at times. Everyone also seems a bit high and slow, making me sleepy eyed.
Forbidden World
Astronout lands on a base where an alien experiment get out of hand
Wittenberg
17-10-2021

Didn't turn out to be a classic
I watched this old nugget for some nostalgic quirks and perhaps hidden gems, but I am not sure I found them. Sure it has some remarkable nonsense and campy effects, but it's mostly just a bit crappy.
Dune (2021)
Clans fight for control of planet Arrakis and it's resources, both with other clans and with the native inhabitans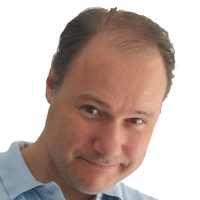 Wittenberg
17-10-2021

What the word 'epic' was meant for
Wow, this was quite an epic experience on all accounts. Incredible spaceship designs, compelling imagery, great music and overall an enticing story. Very very tasteful. On the downside, the sterile environments and characters meant it had only a limited emotional impact and didn't really stick.
The Guilty
Police officer must do 911 operator work as a disciplinary measure, when he takes a call that will keep him up all night
Wittenberg
04-10-2021

A decent but not perfect single-person, single-location flick
One of those risky movies shot on a single location with a single actor holding everything together. It works - it is a thrilling watch. It lacks, however the craftsmanship or plot to really make it bite your nails, and would have benefited from more realism and a more likable lead character.
Cruela
How Cruela de Vil, you know the villain from 101 dalmatians, came to be
Wittenberg
03-10-2021

Well made, just not much in here for me personally
This was received well and praised highly, and I can see the well made and well told story in it. Personally, I was hoping for it to be a bit more vile, more shock, more magic and a lot less about fashion. It has a bit of a happy musical vibe that is not my cup of tea.
I am Thinking of Ending Things
Woman takes a long roadtrip to meet her parents-in-law, but the jounrey and visit get darker and stranger as it goes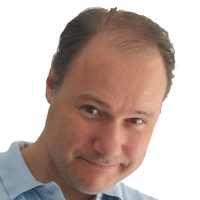 Wittenberg
03-10-2021

A strange but tasty slowburner
A well-acted and mysterious flick that makes you sense something is wrong way before it is. It is slow and without a manual, but near the end you wind up so clueless that it leaves a slightly unrewarding feeling though.
Magellan
Astronaut on a lone mission to investigate signals suddenly coming from various locations in our solar system
Wittenberg
23-09-2021

Unable to compensate for the little resources it had
An irresistible story and some of the space graphics are not too bad. But they contrast starkly with the amateuristic 'interior' of the spaceship, and the bizarre procedures of the space flight and handling of possible alien artifacts (plastic bag?). I also missed a point or clue to any of it.
Prey
Some guys just about to finish a hike through the woods, are hunted down by someone with rifle
Wittenberg
23-09-2021

Needed more
The scenery is pretty, and the plain, no-nonsense execution gives it some purity. But it's hard to connect with the characters who are also having irrelevant work-related quarrels, and the plot is really a very thin succession of shot-flee-argue over and over. It misses some sort of twist or payoff.
Risen
Meteors crash on earth causing death among the nearby inhabitants. An xeno-astro-expert is called in to help.
Wittenberg
13-09-2021

Good setup undone by some unfortunate desicions
The setup is similar to "The Arrival", which is a good thing. The first half is also decent enough. But to make the expert such a depressed, lifeless character doesn't do any favors to the already slow-ish movie, and the plot twist is smothered in overblown flashbacks. Some poor CGI at places, too.
The Stairs
Boy and grandpa find stairs in the woods and go missing. Years later, a group of other hikers find them, unaged. And the stairs. And some demon.
Wittenberg
12-09-2021

Uninspired and unsuccesful horror
The opening gets by (barely), but the adult hikers are a rather annoying bunch (the metalguy is almost unwatchable) and so are the rather uninteresting and vague events they encounter. It's allover they place, like they just threw in some random horror things to fill it up.
Exodus
After the rapture (apparently), a guy tries to find his way to a mysterious door to a better place
Wittenberg
12-09-2021

I am sure they mean well. Zzzzz.
It seems the that hardest thing to get right in these low-budget, low-tier movies is keeping the pace and keeping interest. It probably could have been a mysterious, symbolic, thought provoking journey, but it's just agonizingly slow, empty and emotionless journey.
A.I. Rising
For a long journey, a cosmonaut will be accompanied by a female android engineered to his taste
Wittenberg
05-09-2021

ok, but would have benefited greatly from better writing
With just a some fairly modest modifications in the dialogue and story line, such as more profound elements of philosophy, existentialism, psychology and perhaps some horror, this would have been great. As it stands though, it still is a decent sci-fi tale.
Ralph breaks the Internet
Guess where they're heading this time?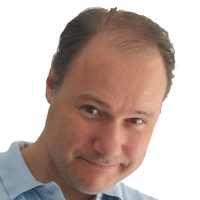 Wittenberg
05-09-2021

As good as you could hope for
A fine sequel. I liked how the visualized the internet. It doesn't, however, manage to overcome the sequel curse and bring back the magical atmosphere, or the refined and diverse story line from the first part.
Alien Warfare
Specialforces team is scrambled to investigate what happened to some lab. (it was aliens!)
Wittenberg
30-08-2021

Almost abysmal
There is something about it that keeps it from being completely abysmal. Perhaps the borderline passable actors, the almost successful attempts at jokes, some slightly interesting moments, some semi ok action. But make no mistake, this is a pretty crappy movie. Those alien suits, gees.
Free Guy
Backgroundcharacter in a game becomes self aware and fights for his existence with the help of some gamers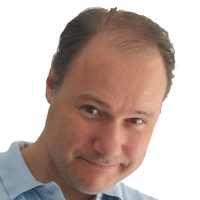 Wittenberg
29-08-2021

Not for everyone, but definitely for some
You'll need some knowledge of contemporary gaming, the Youtube subculture, and mental preparation for a barrage of restless imagery and hysteric jokes. But if you manage all that, you'll find that it has it's heart at the right place, is enjoyable and sometimes a good laugh indeed.
Old
People trapped on a secluded beach get old very quickly
Wittenberg
28-08-2021

Attractive mystery let down by words and characters
I love Shyamalan's enticing and mysterious stories, as well as the way he floats the camera through them. So I will probably watch all of them, but unfortunately this one was let down by rather clunky dialogue, delivered unnaturally by odd characters. It felt like watching a play.
The Water Man
Boy travels into the woods to find the mysterious Water Man, for he may hold the key to healing his sick mother
Wittenberg
26-08-2021

Pleasant and intimate modern fairytale
A pleasant modern day fairlytale with an intimate atmosphere and performances. Much more refined than big blockbusters, and the sickness is brought without sugarcoating. It's just that the twist at the end, although I can see the point of it, was somewhat abrupt and left me slightly unfulfilled.
Luca
Young sea monster like kid (mermaid?) secretly ventures above the surface where he finds new friends and adventures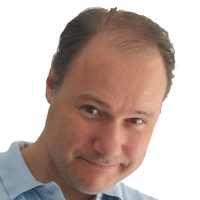 Wittenberg
26-08-2021

Just fine
A wholesome and warm feelgood movie that is hard to fault. The Italian setting and vibe is a nice extra touch which gives it some personality and validity. Can't say much bad about it really, although personally I would have liked a bit more edge and risk.
The Rebels of PT-218
During ww2, a cargoship is performs a heroic attack on canons on the shoresline
Wittenberg
22-08-2021

Unsuccesful attempt to make a warmovie with little resources
If you have no budget, should you make a movie about something complicated as naval combat? While some scenes actually get by, the constant black or white surroundings are suspicious. What's more: the movie is not about a PT-218 (torpedo boat) at all, and everything else is a bit meh too.
Bad Biology
Nymphomaniac with multiple clitori crosses path with a guy who's overgrown penis has a mind of it's own. Not porn. I think.
Wittenberg
22-08-2021

Weird filth that does what it wants and I commend them for it
This was sort of rebellious and liberating in a way, but perhaps that's just because I watched too many generic and formulaic Hollywood movies lately. Sure it is bad, trashy and bizarre, but somehow it doesn't care and I sort of enjoyed the audacity of it.
Anon
In a future where everyone's vision is recorded, interpreted and exchangable, a detective tries to solve a murder by a hacker
Wittenberg
21-08-2021

Decent but cold future crime story
With some interesting tech and sober atmosphere, it has a decent film noire crime-story atmosphere going on. But everything and everyone is so lifeless and emotionless that it left me slightly cold as well. Everyone constantly checking their readouts makes it quite static and sluggish, too.
Embrión
Attempts to tell a story about (mulitple?) people that went missing or weird after an alien encounter
Wittenberg
09-08-2021

A hot mess
My god. A messy, incoherent and incomprehensible mixture of found footage and a 'real' movie , it jumps allover the place to new locations and years (almost with each cut!), pacing is weird and feels made-up as they went along, and I did not understand most of it. Poster art is fake.
Orbita 9
Woman on a long solo space mission gets a visit from a mechanic, after which she learns the true nature of her mission
Wittenberg
08-08-2021

Nice scifi with a twist. One twist - early on.
With a plotline that it's impossible to describe accurately without ruining it, this is a pleasant scifi done just fine. It's just that, after the big twist it's, sort of de-energizes a few notches. When the big reveal is almost at the beginning, it's harder to keep us hooked.
La Nuée
Woman can barely support her family with a grashopper farm, until she finds out they yield better when fed blood
Wittenberg
07-08-2021

A sober animal horror that fails to push through
In a way, this is the eighties animal swarm horror movies re-imagined in a much more realistic, restrained and adult way. It works for the most part, but the same simple and slow atmosphere also had me yearning for some more excitement.
Tides aka The Colony
Space colonists return to see if earth is habitable again, but get caught up in tribes competing with each other
Wittenberg
03-08-2021

Promising beginning, so-so rest
Initially the wet, misty landscape sets an moody atmosphere, and the story manages to pull you in. As it progresses though, the madmax shenanigans are okay but felt a bit anticlimactic, and as a whole it looses some energy and mystery.
A Mother of No Destination
First, people that discover the immenent end of the world are hunted down, then the remaining people on a space ark are terrorized
Wittenberg
03-08-2021

Let's call it art
Listen, I really tried to look at this as a completely homemade, completely amateur movie, but even then I did not find any redeeming qualities. Maybe it's deliberately trying to be as bad as can be, so that it becomes art or intoxicating. I must admit I felt weird after watching it.
Saint Maud
Deeply religious palliative nurse becomes dangerously fanatical when she thinks she has performed a revelation on a patient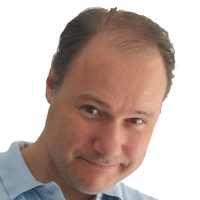 Wittenberg
01-08-2021

Impressive and scary, with thick layers of atmosphere
An impressive psychological thriller with some horror and supernatural elements in a very tasteful, restrained and effective way. The atmosphere oozes of the screen, performances are great, especially Maud's of course.
The Unborn
Two security officers guard and secure and builing the night before it gets demolished. Strange things happen.
Wittenberg
31-07-2021

Familiar, but done right
Although we certainly have seen similar things, I thought this was well above the norm. Apparently there is still merit in horror featuring walking around dark places with flashlights. The atmosphere is creepy and unnerving, and I liked the lead actress slowly loosing her cool.
Infinitum: Subject Unknown
In a sort of experiment, a woman must escape from a house during which she interacts with parallel escape attempts from herself in other dimensions
Wittenberg
30-07-2021

Quite plain considering the subject
I think the misleading poster artwork is what they actually had in mind: a mind-bending puzzler about realities intertwined through dimension. It contrasts starkly with the very plain and and basic execution in which someone tries to escape a house and the dimension thing hardly takes of.
A Quiet Place Part Two
Apart from a flashback, a seamless continuation of part one, in which the family is trying to find a safe place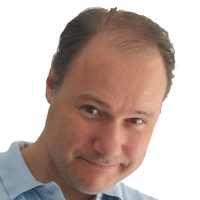 Wittenberg
28-07-2021

Just as good as part one
A worthy sequel in that it really offers the same level of acting, nailbiting tension and heartfelt performances. Clearly one of the better horrors of the last few years.
The Deep Ones
Couple rents a place by the sea, but the strange hosts soon drag them into strange rituals involving some sea entity (Cthulhu!)
Wittenberg
28-07-2021

Not scary, but perhaps that wasn't the point. An ode to horror?
Acting and camera work is so clunky that it sometimes feels like you're watching porn. But when I also heard the 50's classic 'whistle' mystery music style I began to suspect they were aiming for a certain atmosphere. It sort of works: it's campy and entertaining. But scary or intense, it is not
Greenland
With comets heading for earth, a family tries to make their way to a shelter
Wittenberg
27-07-2021

Decent, restrained disaster
While it doesn't set out new frontiers in disaster movies, I thought it was a pretty good one. It kept us hooked, it doesn't have overly complicated stunts and escapes, and it conveys a message that is such situations, the comets are hardly the biggest problem.
Monsters of Man
Secret field test of killer robots goes wrong when innocent tourists and a an ex-navy seal are at the wrong time and place
Wittenberg
26-07-2021

A lot of reasonable ideas, but no great ones
Despite some really good CGI and adequate amusement, it felt a bit like a mixture underdeveloped themes. Grim violence involving children, the tourist' perspective, the robot operators perspective, the evil corp involvement and a jab at robot existentialism that didn't take of.
Mobile Suit Gundam: Hathaway
Didn't really understand it. After a heroic rescue from terrorists, a guy is stuck with a myserious woman. Also, robots.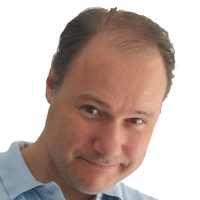 Wittenberg
26-07-2021

A mature and pretty Anime, with some problems
While there are some anime annoyances, like bizarre behavior of all females, this had quite a mature, restrained atmosphere in which the Gundam action was secondary. I couldn't quite follow it, but was impressed by some gorgeous visuals (like nature and downtown cities) as well as the music.
Fear Street part one: 1994
Mysterious killer kills youth
Wittenberg
17-07-2021

A hot mess
Sometimes you don't like a movie and move on, and sometimes and it really bugs you - like this one. A disjointed, messy movie that has some uninteresting teenagers making their way through tedious cliche horror events. Vague, boring and uninspired. No, I am not watching the other 'parts'.
Doors
Four individual stories that take place on earth where mysterious a substance known as doors make people dissappear
Wittenberg
17-07-2021

Pleasantly weird (but not great)
The overall experience isn't great. It lacks emotional involvement or a clear story a character to hang on to. Like the makers didn't quite understand it either. But there's something sympathetic about it. I like the effects, and it is kind of pleasantly weird, doing it's own thing in a ballsy way.
Sense8
Group of people who can sense each others senses across the world, work together to fight those that oppose them
Wittenberg
17-07-2021

Too long for it's own good
After some getting into, the concept becomes quite amusing, even with the odd mixture of campy humor, LHTBQ erotica and bloody violence. But halfway season two it gets tiresome and drags on, and the way their combined skills get them out of heated situations becomes gimmicky. Did not finish.
The Superdeep
Russian horror about a rescue team entering the deepest researchfacility on earth where strange things have been occuring
Wittenberg
10-07-2021

Plenty to complain about, but enough going for it
Maybe it didn't quite nail the claustrophobic atmosphere the way it could have, it aches towards a B-movie and most characters are unlikable and simplistic. But I gotta say: the overall concept is creepy and done nicely, and the mold/spore enemy original and impressive. Nice music, too
The Tomorrow War
People are send to the future to help fight a loosing war against an alien invasion
Wittenberg
04-07-2021

Forgettable and hardly interesting
While the time traveling does add something to the alien invasion genre, most of this felt quite cliched and tired. It's one of those movies seems to think it doesn't have to be exciting, involving, innovative or believable because it's just a blockbuster with a lot of money. Wrong.
Shadow in the Cloud
A young women with a top secret cargo rides a long an all-male bomber mission - that is being attack by strange things...
Wittenberg
04-07-2021

The individual parts are not all that, but as a whole it works
It's quite easy to point out several flaws in it, especially the first half with the endless intercom chatter. But the atmosphere is unique, and pointing out the unrealistic scenes somehow seems irrelevant, as these seem like metaphors for the struggle for womanhood in a male world.
Durante La Tormenta
Through an electronic storm and old camera, a woman saves the live of a boy who died in the past. But now her own live is no longer what it was.
Wittenberg
04-07-2021

A more personal drama involving time paradoxes
I thought it was an interesting idea to have the effects of messing with time work on a more personal, relational level. And while it certainly works and creates a commendable movie, sometimes it felt more like a family drama and it sort of dozes off.
De Slag om de Schelde
On how the allies regained control of the Dutch Schelde during world war 2, a crucial supply route to Antwerpen harbour
Wittenberg
01-07-2021

Decent for sure, but somehow didn't really land
I quite like how it is built around more personal and intimate stories of several people involved, and was impressed by the glider footage. However, it suffers a bit from the "we have just a few sets and locations" sensation of smallness, and somehow it didn't really pack a punch emotionally.
Mortal Kombat (2021)
Warriors are gathered to fight other warriors in another realm
Wittenberg
19-06-2021

A step closer to a good videogame movie
With a promising beginning, overall high production standards, appearance of several game characters and even some fatalities (which are oddly more gutting in the game than in the movie) this was close to an actual decent game movie. But the dull, flat characters and story again let it down badly.
Selva trágica
Woman escapes into the jungle from her husband where she is found by a group of rubber farmers
Wittenberg
19-06-2021

You may get several things out of it, but not a lot from each
Is it an adventure movie? An ode to nature? A mystical odyssey? A story about women devouring men? A documentary about rubber harvesting? A little bit of everything I guess, but not really shining in any. A bit static, thin on emotional involvement and abruptly ended.
El Hoyo
A prison (?) features a platform with food that is lowered across hundreds of floors each day. Will the upperfloors leave enough for the ones below?
Wittenberg
17-06-2021

Not pleasant but rewarding in the end
It is a bit filthy and unpleasant by it's very nature, and I wasn't sure if wanted to experience this in it's entirety. Turns out I did. I became curious to find out how it ends and how it came to be. It's probably also a wise (but optional) lesson about humanity and 'spontaneous socialism'.
The Dead Center
Psychiatrist treates a patient that has risen from the dead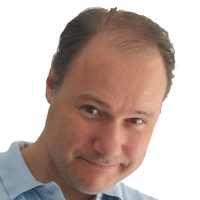 Wittenberg
14-06-2021

An unpleasant surprise
Morgue-scenes, already my weakspot! But this movies doesn't solely rely on their creepy atmosphere. It has an intelligent, well constructed uncanny atmosphere throughout, and I love the natural acting and believable hospital atmosphere that was created. It really elevates the story.
Movies found: 960 | max movies per page: 100 | Showing: 201 - 300
Previous
Next