BoiledDown

.net




If everyone's a critic, then so are we!
Shawshank Redemption, The
A banker is send to prison unguilty, where he slowly makes new friends and uses his skills to be going places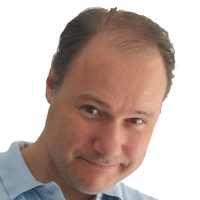 Wittenberg
09-01-2022

Yes it's good (But not that good)
Finally I saw this endlessly lauded movie. I agree that it is good and very gripping. I can't remember a recent movie that I was this much 'into'. But the best movie ever made? Perhaps I am just not that into prison movies, and the idea that only super smart will make it is hardly inspiring, is it?
Finch
Survivor of some world apocalyptic event builts a robot to take care of his dog when he dies
Wittenberg
09-01-2022

A nice tale that had slightly more potential
It's a sympathetic tale of human friendship and it works for the most part, growing on me as it went on. However, I think the robot's progress in learning, behavior and humor could have been more subtle, interesting and refined, and making him sound like Borat was part of the problem.
Witcher season 2, The
The witcher is training the princess he protects, but her powers become more and more concerning
Wittenberg
09-01-2022

It's now soap
I still like the Witcher atmosphere, and sure there are some memorable moments to be found. But mostly I found season 2 remarkably tedious and empty. The main culprit is the oddly soapy style of storytelling, with endless conversations between people doing bizarre strolls through hallways.
Tetsuo: The Iron Man
A bad trip about a man who is slowly turning into metal scrap
Wittenberg
02-01-2022

A good bad trip, but too pointless to be a satisfying movie
What if those creepy black and white 'art student movies' you see in horror films were a full length experience? Maybe it would be something like this. I was quite intrigued at first; it is effectively unsettling. But after while I wondered where it all was going and I lost my curiosity.
Malignant
After the brutal death of her husband, a woman starts to experience equally brutal murders in other people's homes
Wittenberg
02-01-2022

Uninspired horror saved by a pretty cool twist
For the first half I was just sad, fearing that James Wan has nothing more to offer than formulaic cliches and boring movie characters. And while this IS a big problem of this movie, I have to say the reveal/plot twist was great, put things on it's head and managed to redeem some of the movie.
Candyman
Artist gets fascinated by the urban legend of the lethal Candyman, who can be summoned in front of a mirror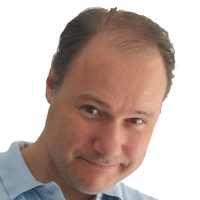 Wittenberg
02-01-2022

A classy horror
A higher tier horror, which proves painfully clear how many others are just brainless scarejump pulp. This is more more interesting, well done and well told throughout. I do feel though that some scenes could and should have been more hair-raising.
Encanto
All members of a family living a magic house receive special magic talent, except one
Wittenberg
31-12-2021

Objectively great, subjectively exhausting
With whopping graphics, a tasty Colombian vibe, sparkling colors and scenery, and wholesome life lessons, objectively it is a marvel. But it is trying too hard - too much hysteric humor, constantly restless and hectic, and too much loud songs. The few simple dialogue scenes form oases of serenity.
Kill Team, The
A soldier situated in Afghanistan comes into conflict with himself and his squad when they appear do unprovoked assassinations.
Wittenberg
31-12-2021

Wish I felt it more, but adept
I am not sure how realistic this was, and found the sergeant a little too wacky to be credible. But overall the story kept my attention and did a reasonable at depicting the dilemma of loyalty versus morals - although I do think they could have hit harder.
Black Swan
Ballet dancer pushed over the edge to portray the black Swan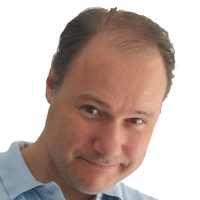 Wittenberg
28-12-2021

Slightly overated but still good
A dark movie that offers some acting fireworks and I loved how the insanity and hallucinations slowly creep in. However, I cannot back up the the high appraisal it received entirely; for that I would have needed it to go deeper, further and darker.
Jungle Cruise
Woman charters a captain to take her into the jungle to find mysterious healing plant
Wittenberg
27-12-2021

Fun adventure let down by the CGI fights
A lively adventure movie with a 'classic' atmosphere, and fun performances of the main characters and their constant quarrels. Like many other CGI-heavy movies, I found the combat scenes hard to follow, unpleasant and ultimately not very exciting. I wish they kept them more 'classic' as well.
Movies found: 835 | max movies per page: 10 | Showing: 91 - 100
Previous
Next