BoiledDown

.net




If everyone's a critic, then so are we!
Beyond Skyline
Group of people fighting a blue led alien invasion
Wittenberg
19-02-2021

Strange mixture
An unusual combination of reasonably high FX and production values, some unpretentious B movie actors and atmosphere don't even pretend to be anything else, and then a rather odd turn of events that takes the action to the jungle. Not a masterpiece by any means, but it entertains.
Jiu Jitsu
Man with memory loss appearantly is member of a team fighting a (very) Predator-like alien from another dimension
Wittenberg
14-02-2021

Nope. Still a B movie.
With steady reference to a comic book, some boldsy camera work and heaps of crazy martial arts this might have winded up being smirky and fun. But it is mostly tedious and bizarre, and the lead character appears to have been typecasted as a universal B movie karate dork.
Sand Castle
Military squad in Iraq get assigned the task to fix a watersupply, which turns out to be ungrateful and dangerous work
Wittenberg
24-01-2021

it's got the stuff but not the story
They had fine actors, a solid atmosphere, music and four Humvees to make this work, but it just didn't happen for me. The mission, already a bit tedious in nature, needed a level of story telling or tension that just wasn't there. My attention wandered off several times.
Outside the Wire
After neglecting an order, a drone pilot is send to join a mysterious supersoldier on a dangerous quest
Wittenberg
23-01-2021

Tries to be something it's not
With military action and gun-toting robots, this ought to has been my thing. But I was quiet disappointed. Mostly because they talk tough and say deep things, but it all falls completely flat. It's just trying too hard to be cool and relevant without following up on it.
Soul
Just before a breakthrough live performance, a jazz musician has an accident and get assigned a quest somewhere in the afterlife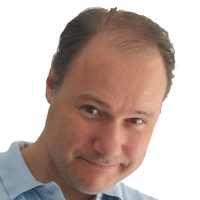 Wittenberg
22-01-2021

Beautifully abstract and heartfelt.
Another bold Pixar endeavor that doesn't shy away from emotions, highly abstract concepts and symbolism. Apparently, kids get it instantly, but I needed some time to figure it out. Any which way, it is just lovely, beautiful and wonderful.
Game Over, Man
Three stoned failure teenagers work as housekeepers in a hotel when it gets sieged. Will they save the day
Wittenberg
16-01-2021

Mostly a bad taste teenager flick
For some reason I thought this would rise above standard teenage, bad-taste material through better jokes, better humor and plenty of gore to spice things up. But it hardly does so, it really is mostly bad taste teenager flick with perhaps a handful of laugh out moments.
The Midnight Sky
Amidst a worldwide cataclysm, a man at a northpole research station attempts to warn a spaceship not to come back to earth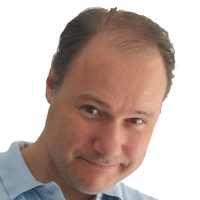 Wittenberg
03-01-2021

Nicely done, but minimal
It's lovingly made and compelling throughout, but it is suffering somewhat form the minimal story. Sometimes this leads to a pleasant slowburn pace, but at other times it is struggling to fill up time, with events that seems irrelevant for the overall story.
Bloodshot
Soldier and his wife are killed, but he is revived with superpowers so he gets to take revenge
Wittenberg
03-01-2021

Lacks characters to make it work
With a few layers and twists on offer, the story is more interesting than I feared it would be, and I counted two pretty decent action scenes. But the one dimensional characters, of whom none is really likable, and the borderline B_movie vibe, make it hard to care about any of it.
Dragon's Dogma
When his family is killed and his heart is stolen by a dragon, a man embarks on a dangerous journey to get it back and slay the dragon
Wittenberg
26-12-2020

A more than average manga/computergame movie, but still not great
The journey contains some exciting moments, battles with classic mythological beasts and the theme of seven sins gave it some some depth. But the one dimensional and stiff characters aren't helping to feel much empathy for it.
The Grudge
Woman takes home a curse from Japan, spelling doom for everyone that enters her house. A police officer investigates.
Wittenberg
22-12-2020

A well-made but boring jumpscare horror with zero new ideas
On the face of it, this looks and feels like a decent quality horror with fine actors too. Unfortunately, it has absolutely nothing else to offer but consecutive tired jump-scares with loud noises that you see coming from a mile away - and which get boring pretty quickly.
Movies found: 725 | max movies per page: 10 | Showing: 91 - 100
Previous
Next