BoiledDown

.net




If everyone's a critic, then so are we!
Men
A woman retreats to an English cottage to proces a violent and traumatic divorce, but the local strange men only bring more horror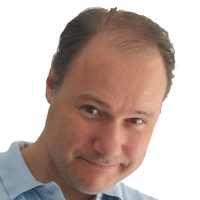 Wittenberg
03-07-2022

A well thought out and intriguing horror
The simple setup gradually unfolds a lot of depth, symbolism and metaphors without being pretentious. Uncanny without cheap tricks, with a spot-on atmosphere. The finale is spectacular too; no matter how bizarre it was, it somehow made sense.
Occupation Rainfall
On an alien invaded earth, humans and some alied aliens set out find a mysterious rainfall that can save humanity
Wittenberg
03-07-2022

Tiresome scifi bonanza
There's actually some okay stuff here and there: some effects, some scenes, some concepts, some designs. But it's just so bloated and hysteric, like they wanted to include everything they could think of and barf it onto you in an endless stream. Very tiresome.
The Dark and the Wicked
Brother and sister visit their parents as the father is on his deadbed, and their mother is overcome by a dark presence in the house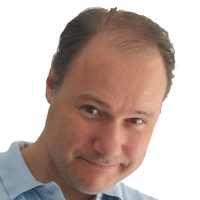 Wittenberg
28-06-2022

Refinened horror that mixes several discomforts but remains subtle
A refined, slow and uncomfortable movie that blends the horror with the dread of disease, the feeling of being unable to leave and helplessness. I thought it was really good watching it, but did notice it fading from my memory pretty fast afterwards - usually caused by a lack of standout moments.
Dead Space: Downfall
Animation based on the video games, in which a spaceship salvages an alien relic from a planet, after which horrible things happen
Wittenberg
28-06-2022

A quick fix of dead space terror but not much else
Fairly competent as a gung-ho heavy duty space zombie action animation, wisely not holding back in blood and guts, but ultimately lacking in depth, truly memorable moments or interesting characters.
Age of Tomorrow
An alien attack on earth, seen from the perspective the crew of a space mission and also from some firefighters on earth
Wittenberg
27-06-2022

Make sure you are drunk first
I bet that if you got drunk, and watch this with some friends, who are also drunk, you could fall into a state of endless uncontrolled laughter. Other than that, we are in Sharknado territory quality wise, but without it intentionally trying to be silly (I think).
Ju-on: White Ghost
When a family moves into a haunted house, the man is cursed to do the unthinkable onto his family and then himself
Wittenberg
19-06-2022

Simple but effective
It is told in a somewhat plain and unimaginative way, and for the most part feels like a collage of mini story's leading to a jump-scare. But the pieces do come together, and the movie did work. It has a uncanny atmosphere without being hysteric about it, and the scares came through alright.
Crimes of the Future
In a painless future, a couple performs live operations as an artform and are asked to operate a very special case. He also has strange new organs growing inside of him, by the way.
Wittenberg
15-06-2022

Appealing forbidden fruit, but did not fill me up
I dig this strange word, including the body horror and filth, simply as break from the mainstream. But I did not find it really engaging. Perhaps because we are simply thrown into the weirdness without a narrative, but more importantly the characters themselves seemed apathetic about it too.
The Hallow
A couple movies to a secluded house in Ireland for forest research, but awaken the stuff from local folklore lurking in the woods
Wittenberg
13-06-2022

A fine horror that manages to set itself apart
Although it does not offer anything radically new - but which horror does - the intimate atmosphere, the genuine characters and a tendency towards true tension over cheap jump scares (of which there are some), make it a worthwhile little horror. But geez, go easy on the cute baby sounds.
Deathgasm
Outcasted and bored metalheads play a song that summons evil
Wittenberg
12-06-2022

Go harder
I liked the idea of making the foul subjects of metal come alive, but unfortunately this movie offers only some lukewarm gags and horrors. And despite all the effort, there still is something unmetal about it - like they didn't dare to venture into the actual macabre subjects of some of these bands.
Top Gun: Maverick
Maverick is called back to train a team destined to do the most dangerous mission ever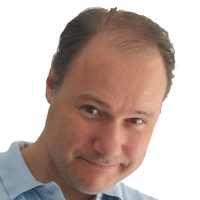 Wittenberg
06-06-2022

The people don't work for me anymore, but the flying does
I had some trouble buying into the somewhat desperate portrayal of these pilots as beautiful, perfect, witty, slick, hip beings and the insubordinate way they go about their briefings and missions - even if this is Top Gun. But hell yes, the air footage and final combat makes up for it.
Movies found: 882 | max movies per page: 10 | Showing: 91 - 100
Previous
Next