BoiledDown

.net




If everyone's a critic, then so are we!
Shadow in the Cloud
A young women with a top secret cargo rides a long an all-male bomber mission - that is being attack by strange things...
Wittenberg
04-07-2021

The individual parts are not all that, but as a whole it works
It's quite easy to point out several flaws in it, especially the first half with the endless intercom chatter. But the atmosphere is unique, and pointing out the unrealistic scenes somehow seems irrelevant, as these seem like metaphors for the struggle for womanhood in a male world.
Durante La Tormenta
Through an electronic storm and old camera, a woman saves the live of a boy who died in the past. But now her own live is no longer what it was.
Wittenberg
04-07-2021

A more personal drama involving time paradoxes
I thought it was an interesting idea to have the effects of messing with time work on a more personal, relational level. And while it certainly works and creates a commendable movie, sometimes it felt more like a family drama and it sort of dozes off.
De Slag om de Schelde
On how the allies regained control of the Dutch Schelde during world war 2, a crucial supply route to Antwerpen harbour
Wittenberg
01-07-2021

Decent for sure, but somehow didn't really land
I quite like how it is built around more personal and intimate stories of several people involved, and was impressed by the glider footage. However, it suffers a bit from the "we have just a few sets and locations" sensation of smallness, and somehow it didn't really pack a punch emotionally.
Mortal Kombat (2021)
Warriors are gathered to fight other warriors in another realm
Wittenberg
19-06-2021

A step closer to a good videogame movie
With a promising beginning, overall high production standards, appearance of several game characters and even some fatalities (which are oddly more gutting in the game than in the movie) this was close to an actual decent game movie. But the dull, flat characters and story again let it down badly.
Selva trágica
Woman escapes into the jungle from her husband where she is found by a group of rubber farmers
Wittenberg
19-06-2021

You may get several things out of it, but not a lot from each
Is it an adventure movie? An ode to nature? A mystical odyssey? A story about women devouring men? A documentary about rubber harvesting? A little bit of everything I guess, but not really shining in any. A bit static, thin on emotional involvement and abruptly ended.
El Hoyo
A prison (?) features a platform with food that is lowered across hundreds of floors each day. Will the upperfloors leave enough for the ones below?
Wittenberg
17-06-2021

Not pleasant but rewarding in the end
It is a bit filthy and unpleasant by it's very nature, and I wasn't sure if wanted to experience this in it's entirety. Turns out I did. I became curious to find out how it ends and how it came to be. It's probably also a wise (but optional) lesson about humanity and 'spontaneous socialism'.
The Dead Center
Psychiatrist treates a patient that has risen from the dead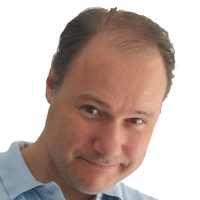 Wittenberg
14-06-2021

An unpleasant surprise
Morgue-scenes, already my weakspot! But this movies doesn't solely rely on their creepy atmosphere. It has an intelligent, well constructed uncanny atmosphere throughout, and I love the natural acting and believable hospital atmosphere that was created. It really elevates the story.
Renegades
Navy seals divert from their mission to recover lost nazi gold form a Bosnian Lake
Wittenberg
07-06-2021

blub blub
Instead of the nail-biting, claustrophobic movie the storyline caters for, it came out surprisingly dull and lame. Characters are boring, nothing really works, pacing is off, music is off, story totally implausible. It sinks even further when it tries to be witty.
Coma
Man wakes up in a comatose world, consisting only of chunks of memories... and malicious beings that hunt for him and other like him
Wittenberg
30-05-2021

Boredom in a spectacular world of ideas
One of the coolest and original ideas I've seen in a while, and it looks as cool as the idea itself is. It is therefore all the more frustrating and disappointing that I kept falling asleep. I am guessing it's the boring, over-simplified characters and the vague, pointless missions they set out for.
Oxygene
Woman awakes in a pod with only limited time to find out why... before oxygen runs out
Wittenberg
28-05-2021

A bold idea done pretty well
A bold and interesting idea, but will looking at the same confined woman for an entire movie be interesting enough? During the first half I wasn't sure, but then it comes up with enough twists and some impressive shots to make it work. Not by a huge margin, but certainly enough.
Movies found: 749 | max movies per page: 10 | Showing: 81 - 90
Previous
Next