BoiledDown

.net




If everyone's a critic, then so are we!
La Nuée
Woman can barely support her family with a grashopper farm, until she finds out they yield better when fed blood
Wittenberg
07-08-2021

A sober animal horror that fails to push through
In a way, this is the eighties animal swarm horror movies re-imagined in a much more realistic, restrained and adult way. It works for the most part, but the same simple and slow atmosphere also had me yearning for some more excitement.
Tides aka The Colony
Space colonists return to see if earth is habitable again, but get caught up in tribes competing with each other
Wittenberg
03-08-2021

Promising beginning, so-so rest
Initially the wet, misty landscape sets an moody atmosphere, and the story manages to pull you in. As it progresses though, the madmax shenanigans are okay but felt a bit anticlimactic, and as a whole it looses some energy and mystery.
A Mother of No Destination
First, people that discover the immenent end of the world are hunted down, then the remaining people on a space ark are terrorized
Wittenberg
03-08-2021

Let's call it art
Listen, I really tried to look at this as a completely homemade, completely amateur movie, but even then I did not find any redeeming qualities. Maybe it's deliberately trying to be as bad as can be, so that it becomes art or intoxicating. I must admit I felt weird after watching it.
Saint Maud
Deeply religious palliative nurse becomes dangerously fanatical when she thinks she has performed a revelation on a patient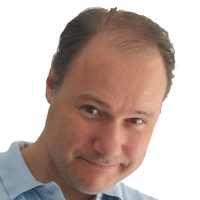 Wittenberg
01-08-2021

Impressive and scary, with thick layers of atmosphere
An impressive psychological thriller with some horror and supernatural elements in a very tasteful, restrained and effective way. The atmosphere oozes of the screen, performances are great, especially Maud's of course.
The Unborn
Two security officers guard and secure and builing the night before it gets demolished. Strange things happen.
Wittenberg
31-07-2021

Familiar, but done right
Although we certainly have seen similar things, I thought this was well above the norm. Apparently there is still merit in horror featuring walking around dark places with flashlights. The atmosphere is creepy and unnerving, and I liked the lead actress slowly loosing her cool.
Infinitum: Subject Unknown
In a sort of experiment, a woman must escape from a house during which she interacts with parallel escape attempts from herself in other dimensions
Wittenberg
30-07-2021

Quite plain considering the subject
I think the misleading poster artwork is hat they actually had in mind: a mind-bending puzzler about realities intertwined through dimension. It contrasts starkly with the very plain and and basic execution in which someone tries to escape a house and the dimension thing hardly takes of.
A Quiet Place Part Two
Apart from a flashback, a seamless continuation of part one, in which the family is trying to find a safe place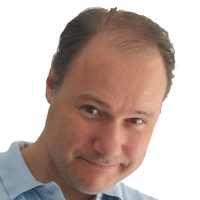 Wittenberg
28-07-2021

Just as good as part one
A worthy sequel in that it really offers the same level of acting, nailbiting tension and heartfelt performances. Clearly one of the better horrors of the last few years.
The Deep Ones
Couple rents a place by the sea, but the strange hosts soon drag them into strange rituals involving some sea entity (Cthulhu!)
Wittenberg
28-07-2021

Not scary, but perhaps that wasn't the point. An ode to horror?
Acting and camera work is so clunky that it sometimes feels like you're watching porn. But when I also heard the 50's classic 'whistle' mystery music style I began to suspect they were aiming for a certain atmosphere. It sort of works: it's campy and entertaining. But scary or intense, it is not
Greenland
With comets heading for earth, a family tries to make their way to a shelter
Wittenberg
27-07-2021

Decent, restrained disaster
While it doesn't set out new frontiers in disaster movies, I thought it was a pretty good one. It kept us hooked, it doesn't have overly complicated stunts and escapes, and it conveys a message that is such situations, the comets are hardly the biggest problem.
Monsters of Man
Secret field test of killer robots goes wrong when innocent tourists and a an ex-navy seal are at the wrong time and place
Wittenberg
26-07-2021

A lot of reasonable ideas, but no great ones
Despite some really good CGI and adequate amusement, it felt a bit like a mixture underdeveloped themes. Grim violence involving children, the tourist' perspective, the robot operators perspective, the evil corp involvement and a jab at robot existentialism that didn't take of.
Movies found: 835 | max movies per page: 10 | Showing: 151 - 160
Previous
Next