BoiledDown

.net




If everyone's a critic, then so are we!
The Guilty
Police officer must do 911 operator work as a disciplinary measure, when he takes a call that will keep him up all night
Wittenberg
04-10-2021

A decent but not perfect single-person, single-location flick
One of those risky movies shot on a single location with a single actor holding everything together. It works - it is a thrilling watch. It lacks, however the craftsmanship or plot to really make it bite your nails, and would have benefited from more realism and a more likable lead character.
Cruela
How Cruela de Vil, you know the villain from 101 dalmatians, came to be
Wittenberg
03-10-2021

Well made, just not much in here for me personally
This was received well and praised highly, and I can see the well made and well told story in it. Personally, I was hoping for it to be a bit more vile, more shock, more magic and a lot less about fashion. It has a bit of a happy musical vibe that is not my cup of tea.
I am Thinking of Ending Things
Woman takes a long roadtrip to meet her parents-in-law, but the jounrey and visit get darker and stranger as it goes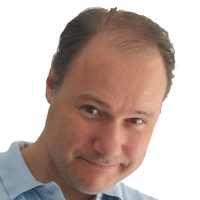 Wittenberg
03-10-2021

A strange but tasty slowburner
A well-acted and mysterious flick that makes you sense something is wrong way before it is. It is slow and without a manual, but near the end you wind up so clueless that it leaves a slightly unrewarding feeling though.
Magellan
Astronaut on a lone mission to investigate signals suddenly coming from various locations in our solar system
Wittenberg
23-09-2021

Unable to compensate for the little resources it had
An irresistible story and some of the space graphics are not too bad. But they contrast starkly with the amateuristic 'interior' of the spaceship, and the bizarre procedures of the space flight and handling of possible alien artifacts (plastic bag?). I also missed a point or clue to any of it.
Prey
Some guys just about to finish a hike through the woods, are hunted down by someone with rifle
Wittenberg
23-09-2021

Needed more
The scenery is pretty, and the plain, no-nonsense execution gives it some purity. But it's hard to connect with the characters who are also having irrelevant work-related quarrels, and the plot is really a very thin succession of shot-flee-argue over and over. It misses some sort of twist or payoff.
Risen
Meteors crash on earth causing death among the nearby inhabitants. An xeno-astro-expert is called in to help.
Wittenberg
13-09-2021

Good setup undone by some unfortunate desicions
The setup is similar to "The Arrival", which is a good thing. The first half is also decent enough. But to make the expert such a depressed, lifeless character doesn't do any favors to the already slow-ish movie, and the plot twist is smothered in overblown flashbacks. Some poor CGI at places, too.
The Stairs
Boy and grandpa find stairs in the woods an go missing. Years later, a group of other hikers find them, unaged. And the stairs. And some demon.
Wittenberg
12-09-2021

Uninspired and unsuccesful horror
The opening gets by (barely), but the adult hikers are a rather annoying bunch (the metalguy is almost unwatchable) and so are the rather uninteresting and vague events they encounter. It's allover they place, like they just threw in some random horror things to fill it up.
Exodus
After the rapture (apparently), a guy tries to find his way to a mysterious door to a better place
Wittenberg
12-09-2021

I am sure they mean well. Zzzzz.
It seems the that hardest thing to get right in these low-budget, low-tier movies is keeping the pace and keeping interest. It probably could have been a mysterious, symbolic, thought provoking journey, but it's just agonizingly slow, empty and emotionless journey.
A.I. Rising
For a long journey, a cosmonaut will be accompanied by a female android engineered to his taste
Wittenberg
05-09-2021

ok, but would have benefited greatly from better writing
With just a some fairly modest modifications in the dialogue and story line, such as more profound elements of philosophy, existentialism, psychology and perhaps some horror, this would have been great. As it stands though, it still is a decent sci-fi tale.
Ralph breaks the Internet
Guess where they're heading this time?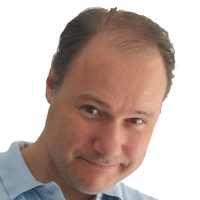 Wittenberg
05-09-2021

As good as you could hope for
A fine sequel. I liked how the visualized the internet. It doesn't, however, manage to overcome the sequel curse and bring back the magical atmosphere, or the refined and diverse story line from the first part.
Movies found: 835 | max movies per page: 10 | Showing: 131 - 140
Previous
Next